One week ago, an apparently mentally disturbed teenager shot and killed 17 people at the Marjory Stoneman Douglas High School in Parkland, Florida.
It was not the first time a shooter has targeted a school. But this time, students who survived the massacre are speaking out and demanding action.
Is it possible, that after years of doing next to nothing on gun control, lawmakers in Washington may finally be shamed into action by the incredible eloquence and passion of these high school students?
Sen. Dick Durbin, the senior senator from Illinois and the minority whip, says that the eloquence of the students in the wake of the Florida shooting might just move the needle on this issue.
"I couldn't believe what they said and how they said it," said Durbin. "If I had trained them and rehearsed them they wouldn't have been as effective and eloquent and pointed in their rhetoric. They really challenged all the politicians left and right to do something about this."
Given the failure to take action after previous gun massacres, Durbin is reluctant to say for sure this time is different.
"Let's ask this question two weeks and four weeks from now and see if the Parkland, Florida, mass shooting made a real difference in the national debate."
But Durbin said Democrats remain committed to pushing for meaningful gun control.
"I spoke today to Chuck Schumer, the Democratic leader in the Senate. We want to move to legislation dealing with gun safety, serious legislation. When over 90 percent of the American people, including the vast majority of gun owners, say, 'Let's have background checks and keep these guns out of the hands of people who misuse them,' why in the world doesn't the Senate listen?"
Durbin joins Carol Marin to discuss gun control, the Russia investigation by special counsel Robert Mueller and the possibility of a fix for the Deferred Action for Childhood Arrivals program, or DACA.
---
Related stories: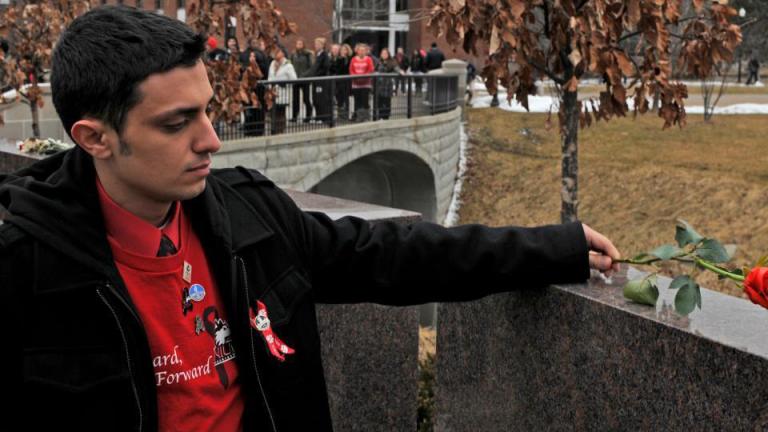 NIU Shooting Survivors Reflect on 10th Anniversary: 'We're Still Dealing With It'
Feb. 16: Hundreds gathered Wednesday in suburban DeKalb to mark the 10th anniversary of a shooting at Northern Illinois University that left five people dead.
---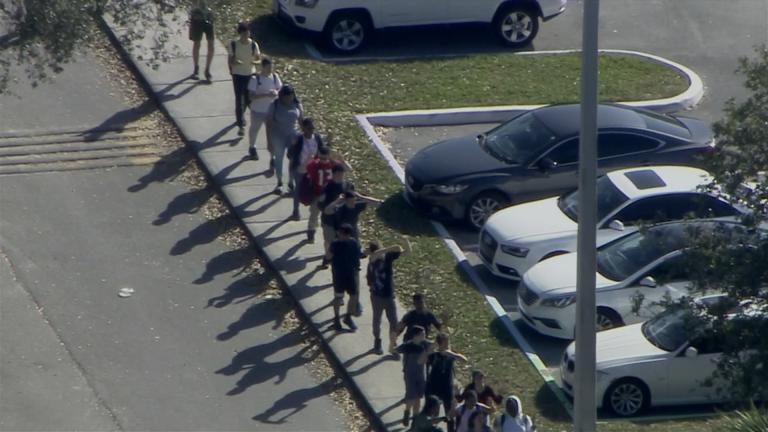 Florida School Shooting Spotlights Need for Mental Health Services
Feb. 15: The 19-year-old suspected of opening fire Wednesday inside a Florida high school had a troubled past. A pair of experts discuss mental health issues and how the threat of violence impacts young people.
---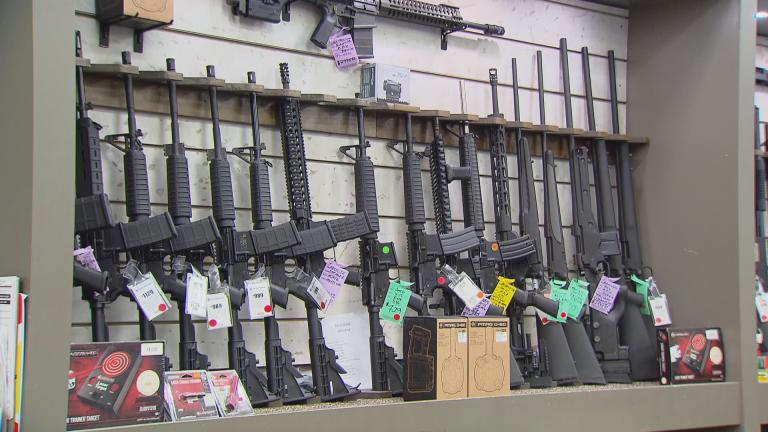 Proposed Legislation Targets Illinois Gun Retailers
Nov. 7, 2017: President Donald Trump again says Chicago has the nation's toughest gun laws. While that's not true, local prosecutors and gun control advocates say it's because of holes in the law that getting a gun here is so easy. Lawmakers are now considering tighter regulations in Illinois.
---