Handmade art that weaves together design and function is the focus of a new exhibition at the Mitchell Museum of the American Indian in Evanston.
"Native American Woven Arts" explores the methods and meaning behind the artistry.
"Chicago Tonight" got this preview.
TRANSCRIPT
Eddie Arruza: For centuries, indigenous people have used natural materials to make things that are useful – and pleasing to the eye.
Scarlett Engle, Mitchell Museum of the American Indian: It's utilitarian and artistic. So you can use woven arts for practical things like storage. … But then there's also this great artistic tradition that's come about. So now artists are getting more recognition. They're exploring new designs, which is really cool.
Arruza: Rugs, baskets and even a chief's blanket share a common element in this living tradition.
Kathleen McDonald, executive director, Mitchell Museum: Even the most utilitarian pieces are designed with very beautiful aspects to the weaving.
Engle: Most of these practices too have been passed down from generation to generation. So it's keeping these cultural practices alive and being able to show their cultural traditions through basket weaving and through rug weaving.
McDonald: Today contemporary artists have really expanded on that to create very whimsical pieces in some cases, but have experimented with many different designs, all harkening to their individual cultures.
Arruza: Most of these pieces were made in the 20th century.
In many cases, the raw materials were harvested by the artisans themselves.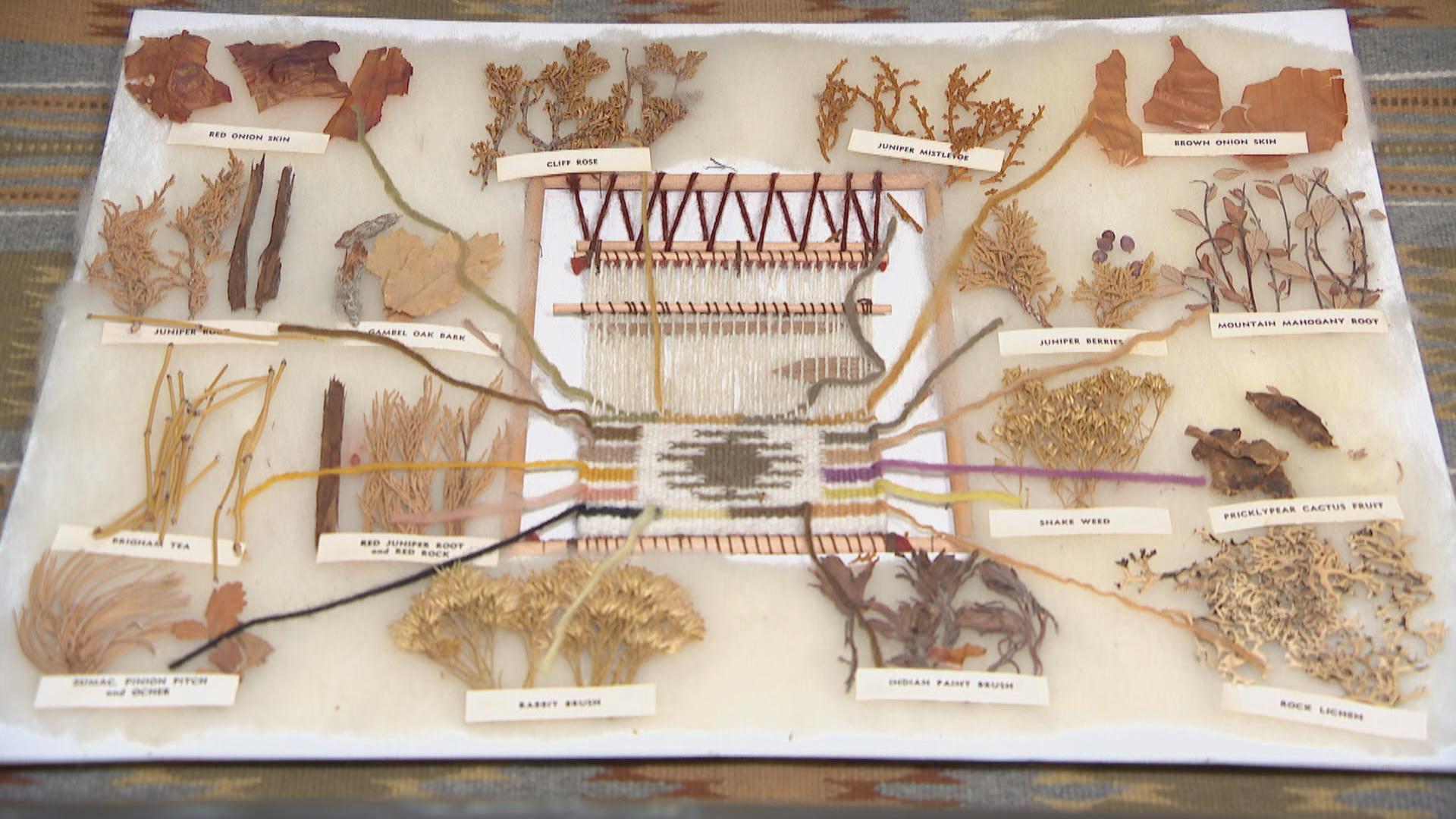 McDonald: The materials that are used in weaving really have a huge range. And depending on which part of the country, and the environment, really dictate a lot of what materials were traditionally available in those areas.
So, in the Northwest coast, for example, of a culture in the Artic, where they would actually be hunting sea life, a lot of the imagery of that shows up in their basketry, but also the material. So, baleen would be used, which is that filter from whales. And that would be striped into thin strips to be woven.
Within each of the rug designs, there's a tremendous amount of cultural meaning that they're showing in their geometric patterns which actually may represent different forms in the local landscape.
Arruza: Sometimes the artist will weave a subtle message into their work.
McDonald: A lot of pieces, even when you're making them for ceremonial use, there's usually a flaw that the artist will put into that design. And that can be to show reverence for the creator that they are also not perfect, or to challenge the perfection of the creator.
Arruza: Founded in 1977, the Mitchell Museum focuses on the art, history and culture of North American native people.
McDonald: The museum covers all of the tribes within the United States and Canada. Which is over 1,200 sovereign nations.
Engle: We have baskets from every region, from the woodlands all the way to the Arctic and the Northwest coast.
Arruza: To native people, these are cherished objects.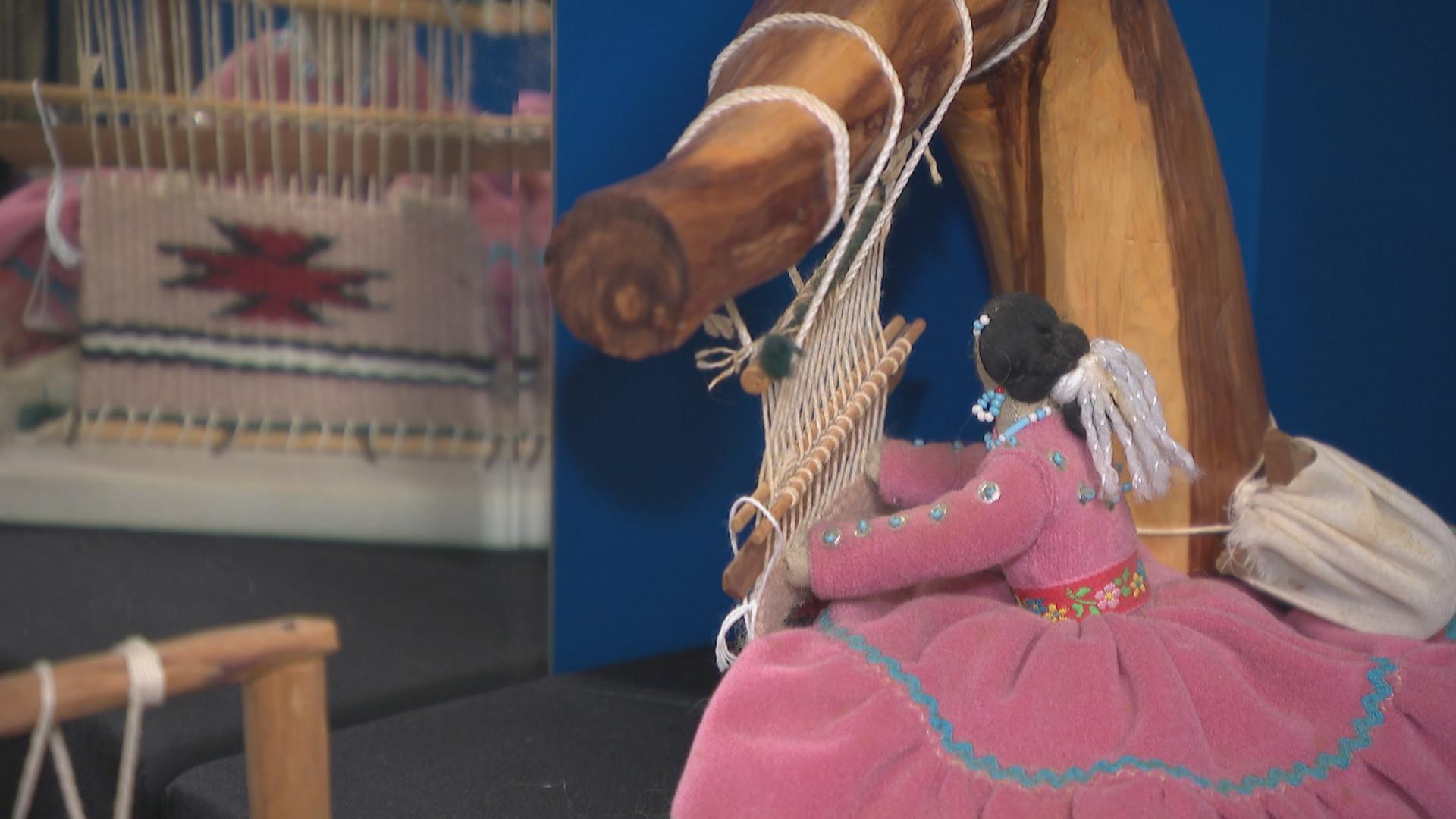 McDonald: All of the pieces that you see on display are really touchstones for their cultural representations. And many of the artists continue working in these art forms to bring forward the traditions within their cultures, bringing forward the design, the acts of going out to collect the materials and going through all those stages.
It would be very easy to go buy a basket in a store, but to be gifted something that's handmade that has all this care and energy going into it makes it very special and really priceless.
---
Related stories: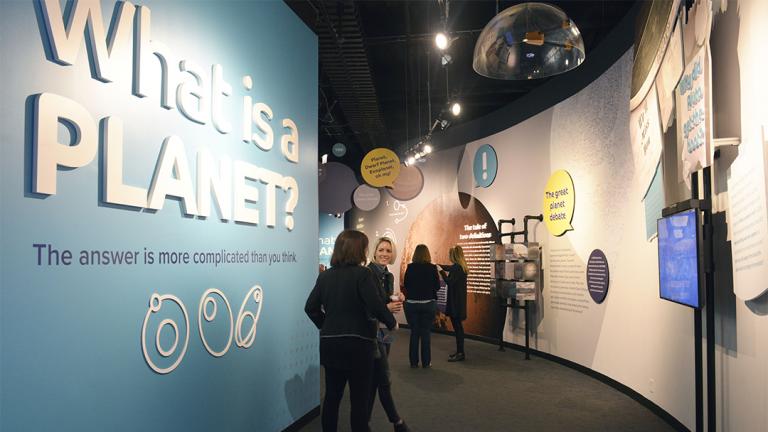 Adler's Popular 'What is a Planet?' Exhibit Returns
Feb. 14: Starting Friday, planetarium visitors will have another chance to explore the ever-evolving way humans view the universe.
---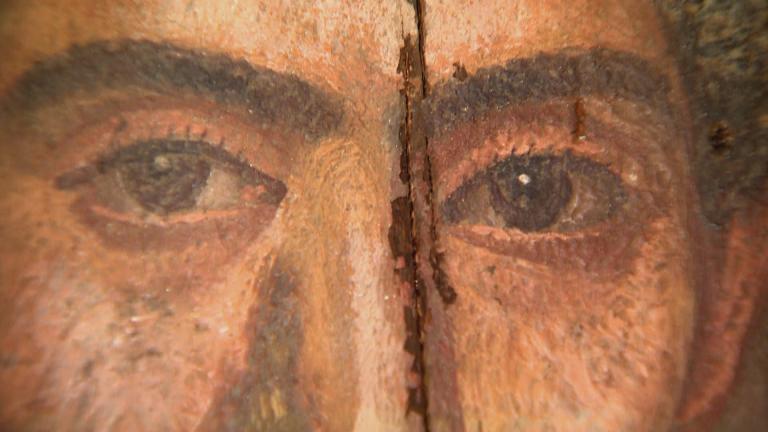 Rare Mummy Portraits Offer Peek into the Past at Block Museum
Jan. 24: Portraits of mummies greet visitors at a new exhibition where art, science and history intersect.
---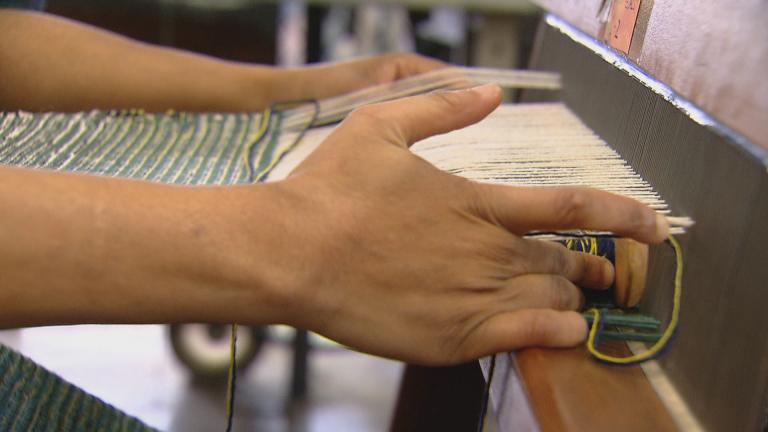 West Town Textile Studio Finds Common Threads with Community
Jan. 10: On Chicago's West Side, an artist-run production weaving mill and a social service agency work together to weave adults with intellectual disabilities into the fabric of their community.
---