On Tuesday morning, special counsel Robert Mueller charged a Russian-linked lawyer with lying to investigators about his discussions with former Trump campaign aide Rick Gates.
On Friday, Mueller indicted 13 Russian nationals for their role in attempting to influence the 2016 presidential election. But as the Mueller investigation heats up, President Donald Trump maintains that there was no collusion between his campaign and the Russians.
So what have we learned from these latest charges? And what is the point of indicting Russian nationals who are unlikely to ever be extradited from Russia to face trial?
Patrick Cotter is a former federal prosecutor and longtime white collar defense attorney at the law firm Greensfelder. He notes that a federal prosecutor's job is not just about bringing people to justice, but also about determining the truth and presenting that truth to the public.
"If you look at the order that the special counsel is operating under, his first task is to determine if there was any Russian interference with our 2016 election," Cotter said. "The indictment serves the purpose of putting forth in the public's eye, to the court, to the Department of Justice, his evidence."
But the indictments also do more, says Cotter.
"This is what we call in the business a 'talking indictment.' Most indictments are fairly bare bones. They just tell you what the person is charged with and a fairly brief description of what the evidence is," he said. "But a talking indictment is used for multiple purposes and one of them could be to inform the public – certainly I think that's at least part of what is happening here.
"But another purpose of a talking indictment that has a lot of detail like this is to send a message to all of the people that you are going to be speaking with in the future. And the message here, with all the detail is, 'Look, we really, really have a lot of information and we obviously have very good sources … when you talk to us, don't lie to us because we know a lot.'"
Cecile Shea spent more than two decades as a U.S. diplomat, including service in Europe, Asia and the Middle East. She is now a specialist on global security and diplomacy at the Chicago Council on Global Affairs.
Shea says that for her, one of the most interesting things about the indictment is the amount of details disclosed that almost certainly have come from intelligence sources.
"It is clear that Mueller got access to some of these people's email accounts or that some of those folks have been cooperating with him and have given him some of their emails," Shea said. "Usually it is very hard to go to court when you are dealing with intelligence agencies because they don't want the material they have gathered to be revealed … they never want to reveal sources and methods. So the fact that Mueller has gathered enough information that could be used in a court of law and that was persuasive to a grand jury is really impressive and shows how hard and methodically he is working on developing a fairly broad case to show the American people what has been going on."
Shea notes that Russia's initial goal appears to have been simply to sow seeds of discord and chaos within the United States. And while it appears to have succeeded in the short term, Shea thinks it won't ultimately benefit them.
"They achieved their goal but what is the strategic benefit (to the Russians) of having a very unpredictable president in the White House and having the U.S. so distracted by all this chaos that we have right now? In the long term I don't think it is in their best interests, but really and more importantly, it is just disastrous for the U.S. and the interests of the U.S. in the world," Shea said.
Cotter and Shea join Phil Ponce to discuss the latest developments in the Mueller investigation.
---
Related stories: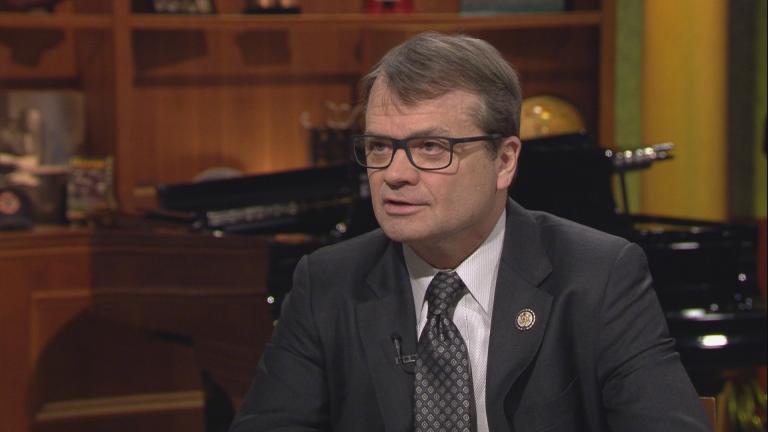 Rep. Quigley on House Russia Investigation, Election Cybersecurity
Jan. 4: Republicans and Democrats investigating possible Russian interference in the last presidential election are reportedly at odds. U.S. Rep. Mike Quigley joins us with the latest on the the House Russia investigation.
---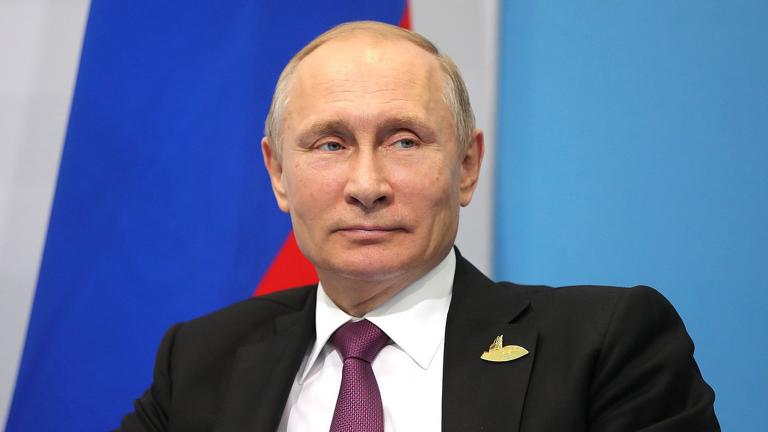 Putin Playing a 'Long Game' to Restore Russian Pride, Influence
Nov. 15: As evidence mounts that Russia did meddle in the 2016 election, we speak with a Russia expert about what Vladimir Putin's strategic goals might be.
---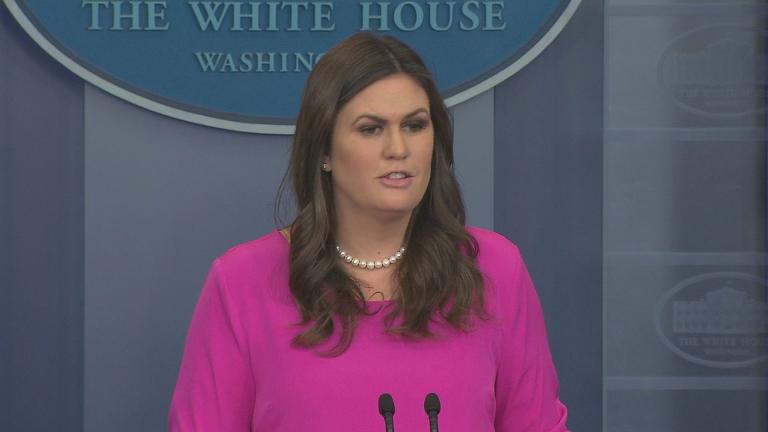 Trump's Former Campaign Chair, Associate Indicted for Money Laundering
Oct. 30: Paul Manafort and his longtime associate Rick Gates are indicted on money laundering charges, but the White House says it has nothing to do with President Donald Trump.
---