President Donald Trump recently said he believed denials by Russian President Vladimir Putin of any Russian involvement in influencing the 2016 elections. Trump then slammed U.S. intelligence agencies that have concluded otherwise, only to partially walk back those comments.
Meanwhile, there are recent indictments in the ongoing investigation by special counsel Robert Mueller. Did the Trump campaign coordinate with the Russians? What is Putin's endgame? And what is the future of this murky relationship?
Hedrick Smith is a Pulitzer Prize-winning journalist and former editor for the New York Times. He's also an Emmy Award-winning producer and correspondent for the PBS documentary series "Frontline," and the author of the best-selling book "The Russians," which draws on his experience as the Times' bureau chief in Moscow in the early 1970s.
Smith is in town to give a lecture on reporting in and on Russia at Dominican University in River Forest. He says that the current state of relations between Russia and the United States is "obviously terrible" and notes that tensions have been building for a long time.
"The Russian hacking and the Russian intervention in the 2016 campaign is just the peak of it," Smith said. "It's kind of Putin's revenge for the fact that we pushed the Russian bear back in the cave by moving the frontiers of NATO into the Baltic states—Lithuania, Estonia and Latvia. And (Putin) sees us as being behind the overthrow of the pro-Russian president in the Ukraine, so he's hitting back."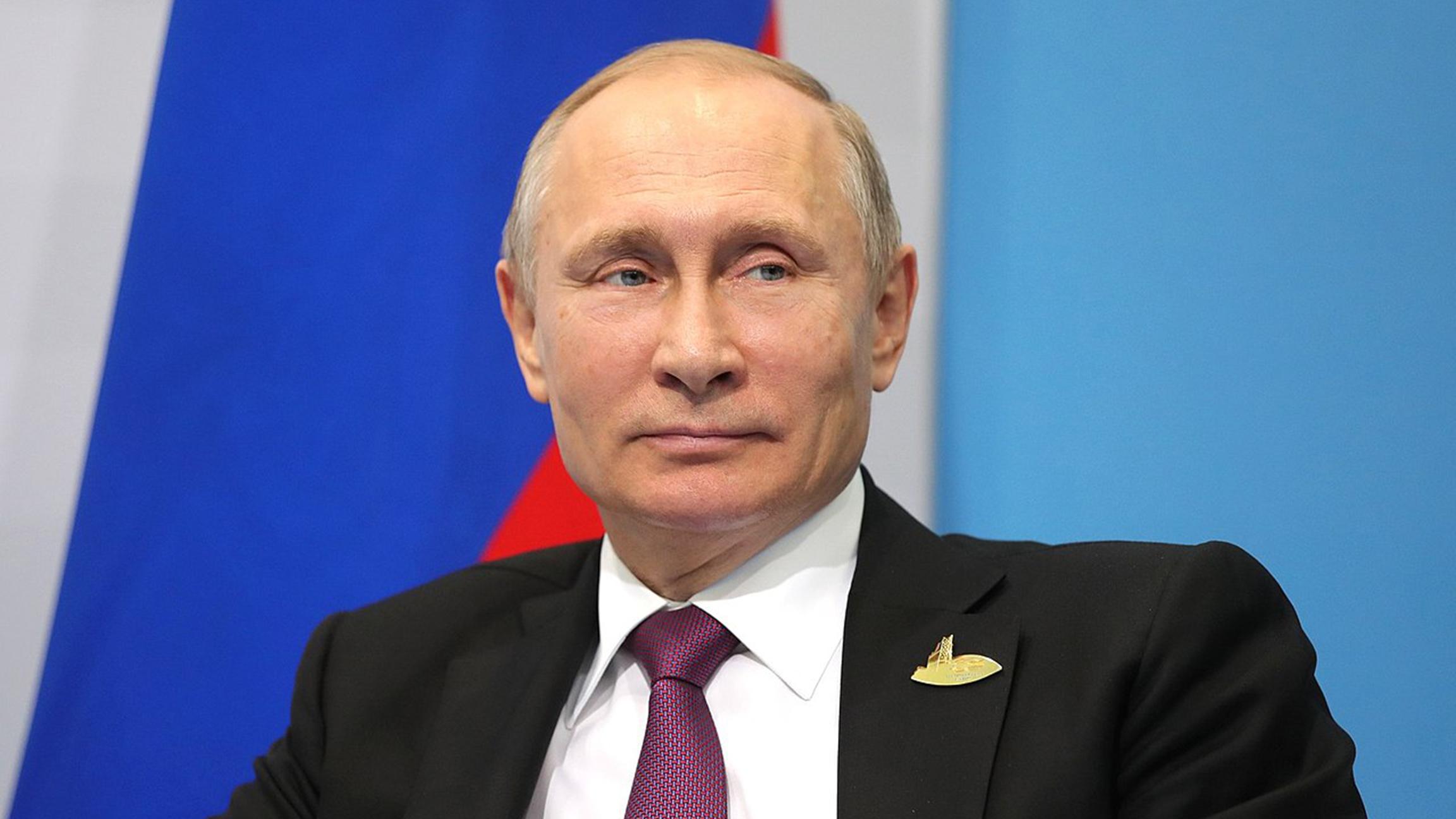 (www.kremlin.ru)
Recent comments from Trump that he believes Putin is sincere when he denies Russian meddling in the election don't convince Smith.
"I don't know what Trump expected," Smith said. "You don't go ask a former KGB colonel 'Did you interfere in our elections?' and expect to get a straight answer."
And Smith finds it peculiar that the president is so reluctant to criticize Putin.
"It is just stunning that Trump will attack members of his own political party. He'll rip up not only (Senators) Bob Corker and John McCain, who vote against him, but Mitch McConnell, the majority leader, who tried to get Trump's bill passed. Then he turns around and won't say anything critical about Putin—that's weird."
It just adds to the suspicion, Smith says, that there is a connection between Trump and Putin beyond what is publicly known.
Putin's ultimate goal, according to Smith, is to restore Russian pride and influence.
"He's put Russia back on the global stage. He's bolstered his own support at home because the Russians, as a people, have wounded pride. They feel as though they have been shoved aside by the major powers," said Smith, who likens Putin to Russia's pre-revolution leaders.
"He's a czar. He's an old-fashioned Russian czar who wants to control and influence the territories immediately around Russia which czars have wanted to do for centuries."
But if Putin and Russia are reverting to type, Smith says that's in part because of the decision to allow NATO to expand eastward following the collapse of the Soviet Union.
"There's no question that our policies during the Clinton years—pushing NATO eastward—and during the Bush years carrying that policy forward, has really upset the Russians and made them feel on the defensive," Smith said. "They figure that if we put these weapons in Eastern Europe it's intended for them and they regard that as a hostile act."
"You really have to understand—and we don't get this in this country—from their perspective, our having NATO in Lithuania and Latvia and Estonia, about 150-200 miles from St. Petersburg, is about the same as Khrushchev putting missiles in Cuba."
Smith joins Paris Schutz to discuss Russia's meddling in the 2016 election and what its strategic goals may be.
Upcoming event
Hedrick Smith and David Jones will be giving a lecture at Dominican University in River Forest on Thursday evening to discuss "Reporting in and on Russia" as part of the Georgie Anne Geyer initiative. You can find further details here.
---
Related stories: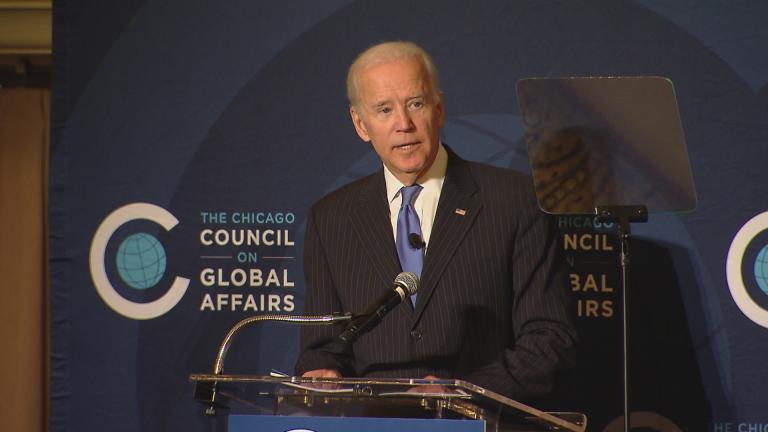 Joe Biden Sounds Alarm on Trump and Russia in Chicago Speech
Nov. 1: Former Vice President Joe Biden weighs in on the current state of affairs and on the threat posed by Russia during a speech in Chicago. Is he laying the groundwork for 2020?
---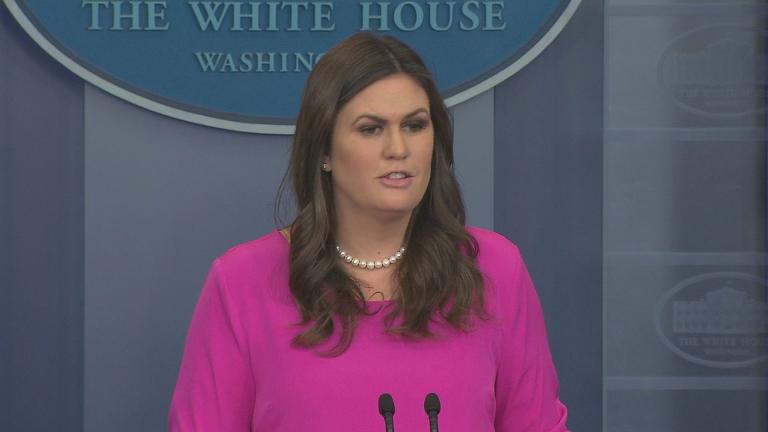 Trump's Former Campaign Chair, Associate Indicted for Money Laundering
Oct. 30: Paul Manafort and his longtime associate Rick Gates are indicted on money laundering charges, but the White House says it has nothing to do with President Donald Trump.
---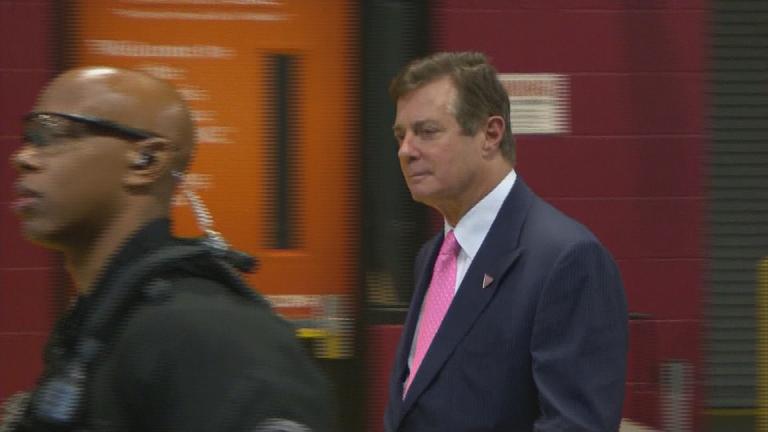 Mueller Probe Intensifies as Former Trump Campaign Manager Targeted
Sept. 20: The pressure rises on former Trump campaign manager Paul Manafort as the Russia investigation of special counsel Robert Mueller heats up.
---