Whether she's on stage or on television, it's hard to not notice Misty Copeland.
The 35-year-old professional ballet dancer is making history as the first black woman to be named a principal dancer for the iconic American Ballet Theatre.
"There have been so many black women, black dancers that have come before me, that slowly carved out this path for me," Copeland said. "And I think that it's the right time, I think I've had the right support system to be able to have a voice and speak about the lack of diversity on a broader platform than just the ballet world. It was just kind of like the perfect storm.
"But it's an incredible honor to be the first," Copeland said.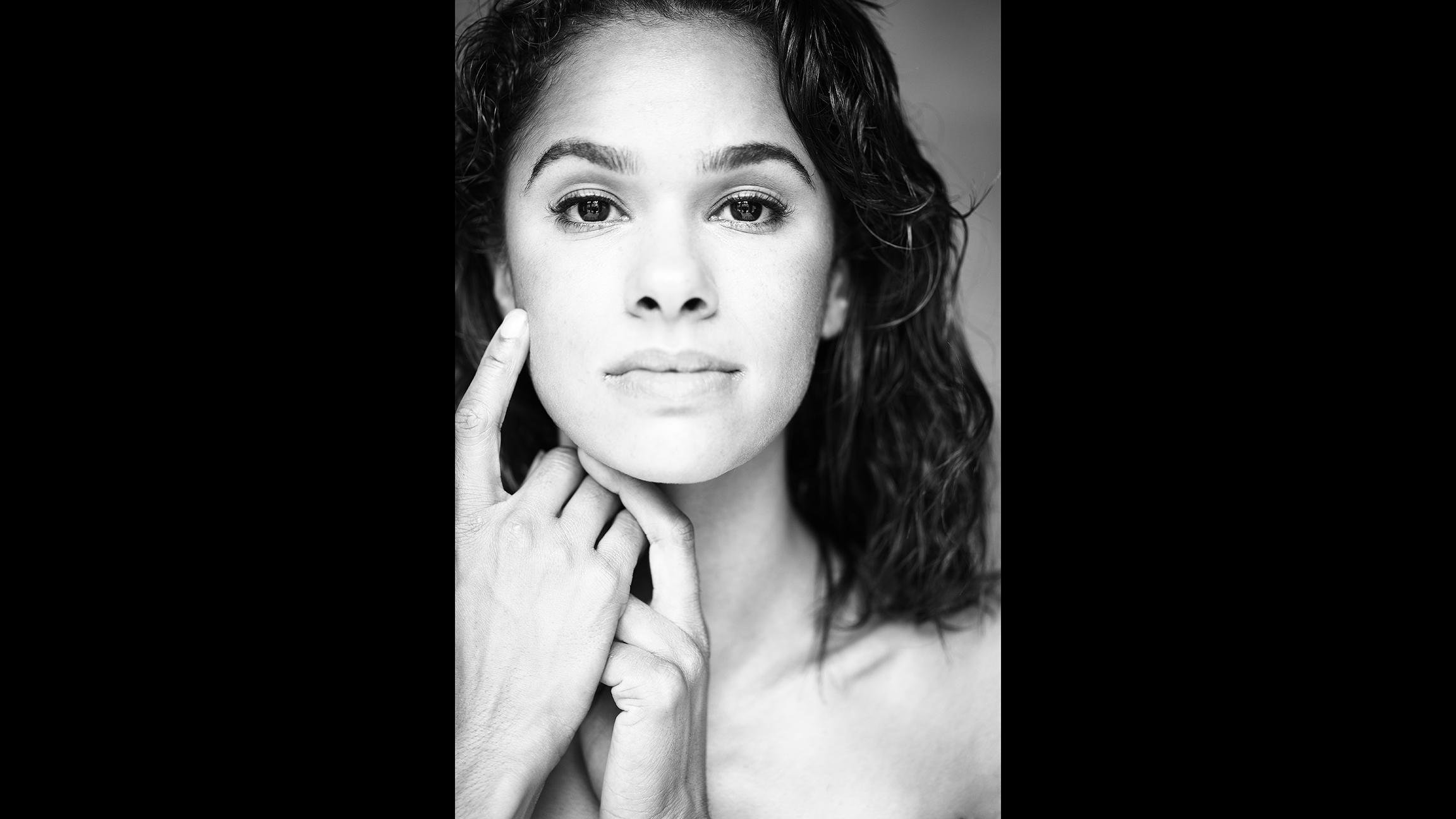 Misty Copeland, "Life in Motion" (Photo: Gregg Delman)
An advocate for diversity both inside and outside of the ballet world, Copeland has long been open about her early days at ABT, and the challenges of being the only black woman in the company.
"I did look outside of the company for support," Copeland said. "I wanted to understand other black dancers' struggles, and get advice and know what to do. I wanted to pursue a career at ABT. To me, that was what was going to make change. Me going to a company and dancing with other black dancers … to me, I would have been defeated. I wanted to show that I could dance where I wanted to dance and be a black woman."
In many ways, Copeland returns the support she received from other successful black women to younger dancers of color – even taking questions from the ballerinas of Hiplet, the Chicago-based ballet group blending classical ballet with hip-hop and jazz dance.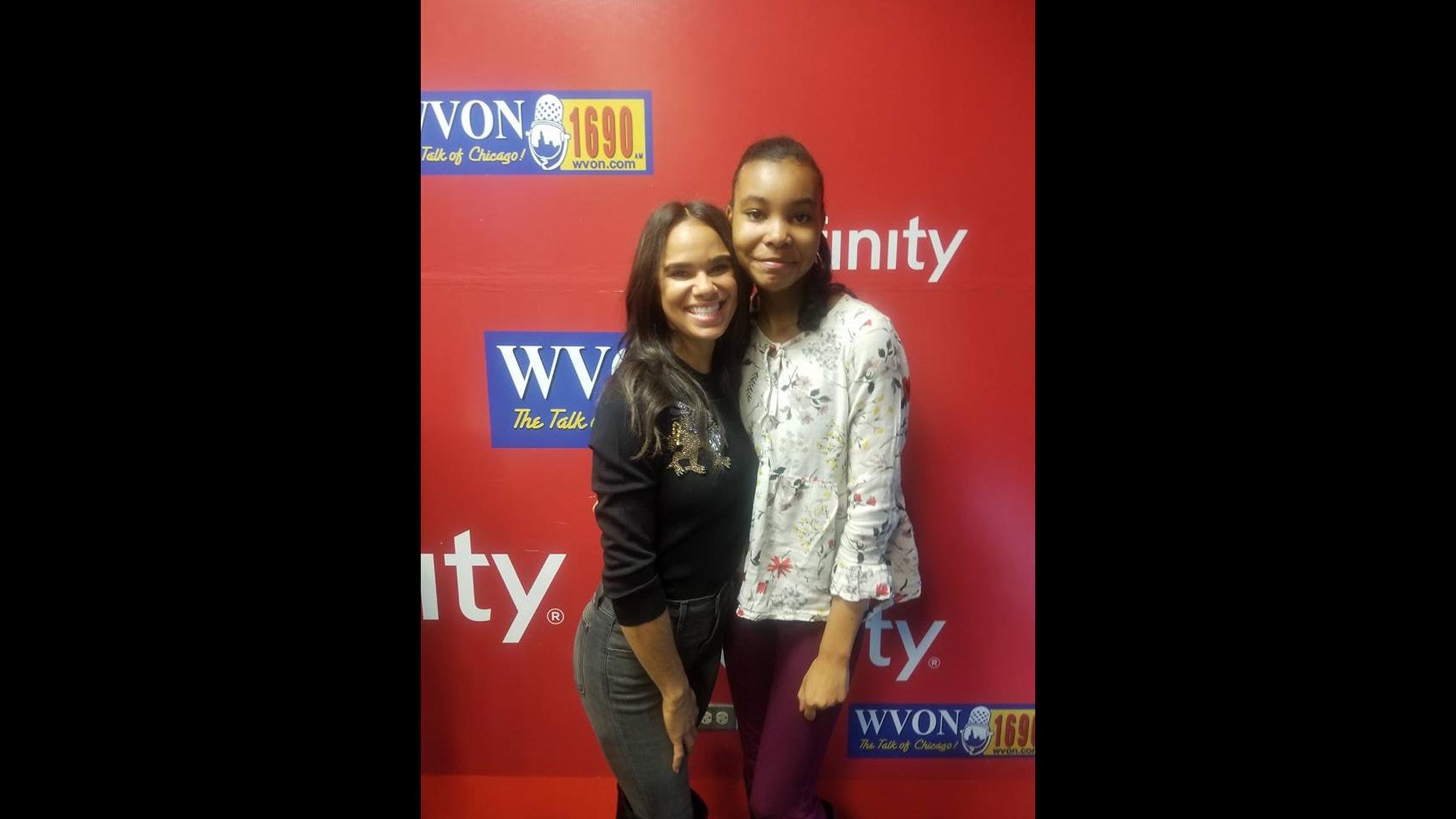 (Courtesy Chicago Multicultural Dance Center)
"I told them this: It's just so incredible to be in a room full of brown dancers, that they're ballerinas, there's not a question about it, that's who they are. It's OK to be brown and to be a ballerina," Copeland said.
Her profile is higher than that of many professional ballet dancers – she's written books, and received endorsement deals from beauty brand Estee Lauder and athletic wear maker, Under Armour.
"Under Armour was first to take a chance with me. Of course, the women who worked there could see the vision and understand it, but I think it took a while for the men to understand and see that it was going to be powerful and that people – especially women – would be able to relate to a ballerina and see all the hard work that it takes," she said.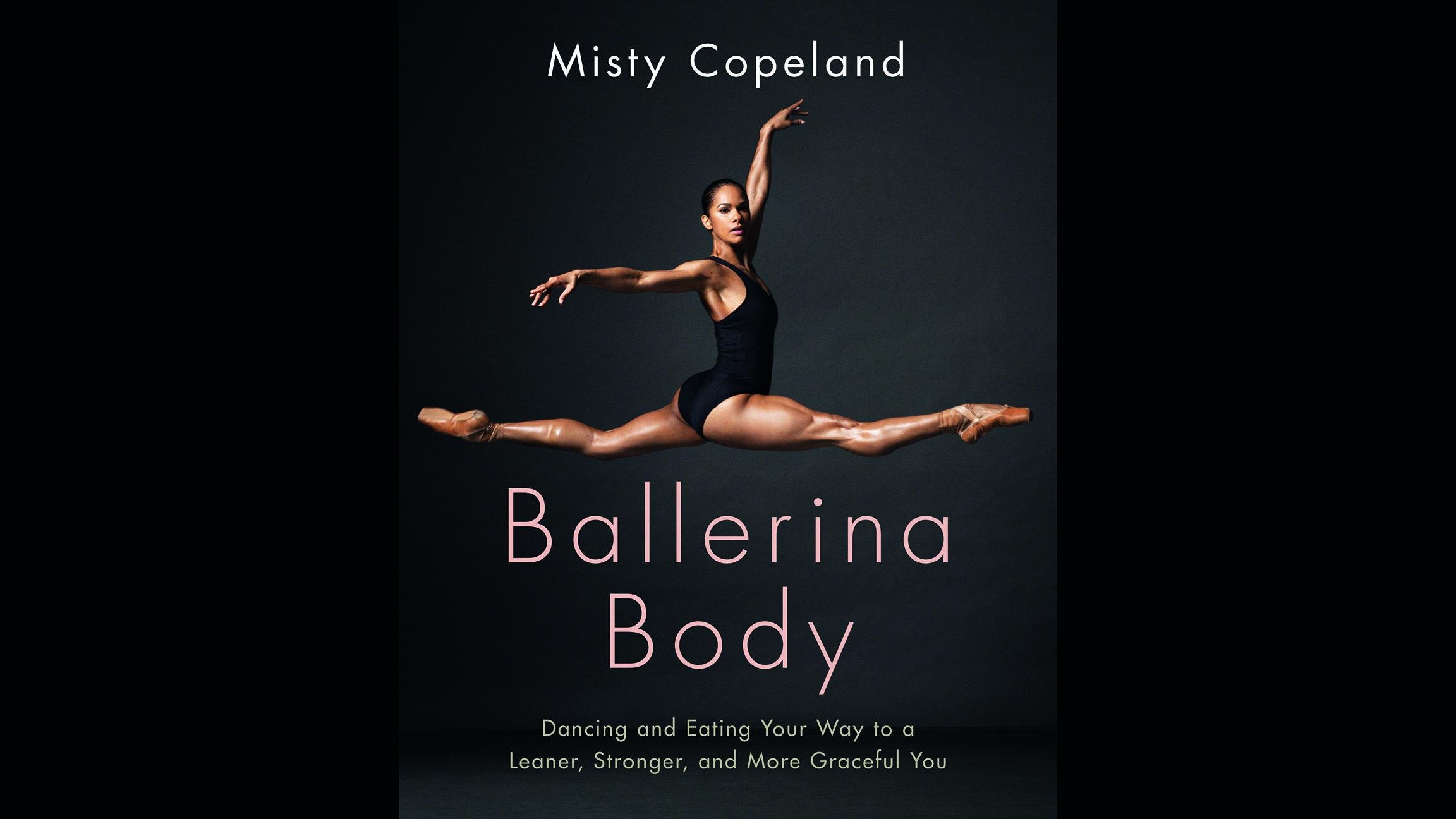 Copeland's latest book, "Ballerina Body," was in response to the many questions she's received about how she fuels herself for long days in the studio. But also, she says the book is for young girls as they grow and learn to care for their own bodies.
"It's about the journey, it's not about a diet, it's not about getting quick results, but enjoying the process," she said. "And being a ballerina … the majority of our time is in the studio, and if you don't enjoy that journey and that process, it's not worth it to get to the end result of being on stage. That's kind of how I look at my life."
She also shares her love of being in the kitchen. Perhaps when her days on stage are done – in the hopefully distant future – she may take a new title.
"I love being in kitchen actually! If I come home and my husband knows that I've had a really tough day, he's like, 'Let's go get some groceries' because he knows that I'll be happy," Copeland said. "It releases so much tension, and it's also creative."
Chef Misty?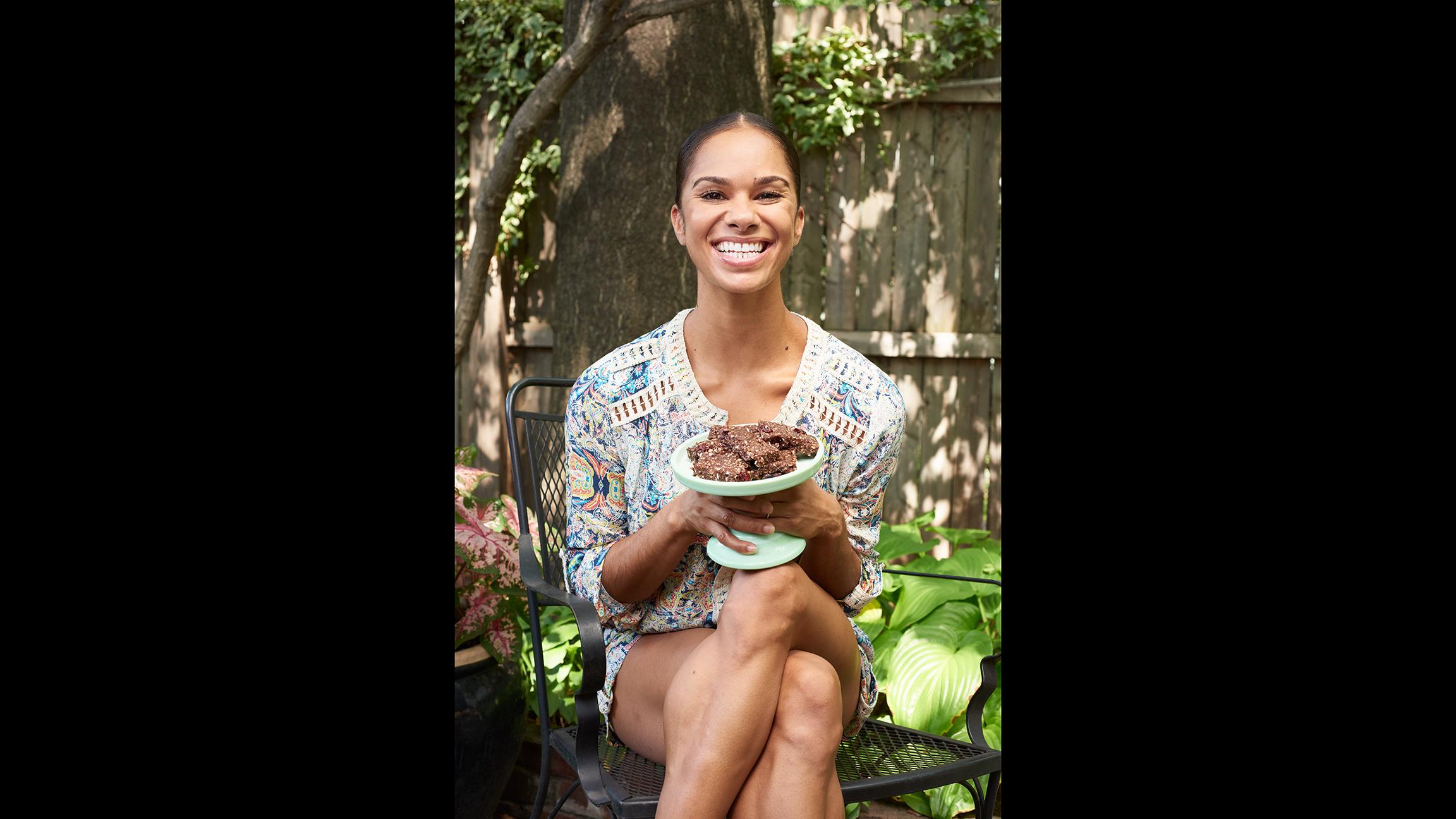 Misty Copeland, "Ballerina Body" (Credit: Amy Roth)
More on this story
Copeland says she's in the early stages of her next book, which will be a children's book.
She and the American Ballet Theatre are performing Wednesday through Sunday this week at the Harris Theater. You can find ticket and event information on the Harris Theater website.
Follow Brandis Friedman on Twitter @BrandisFriedman
---
Related stories: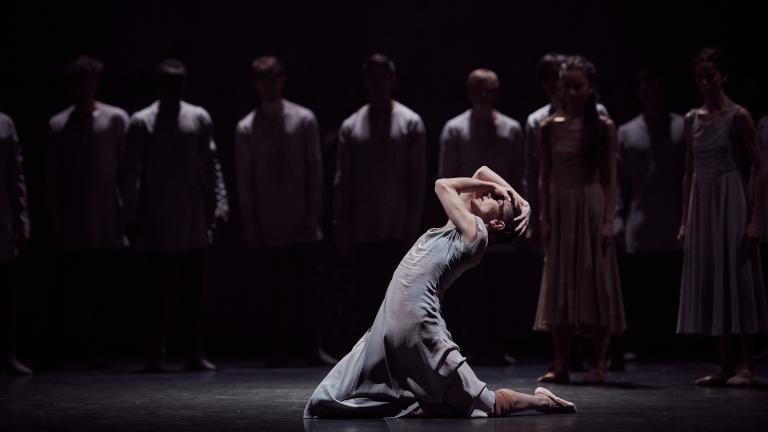 Chicago's 2018-19 Dance Season Already Spinning Into View
Feb. 14: Chicago is dancing up a storm this season, and plans for an exceptionally strong 2018-2019 season are already being announced. A preview of what's to come.
---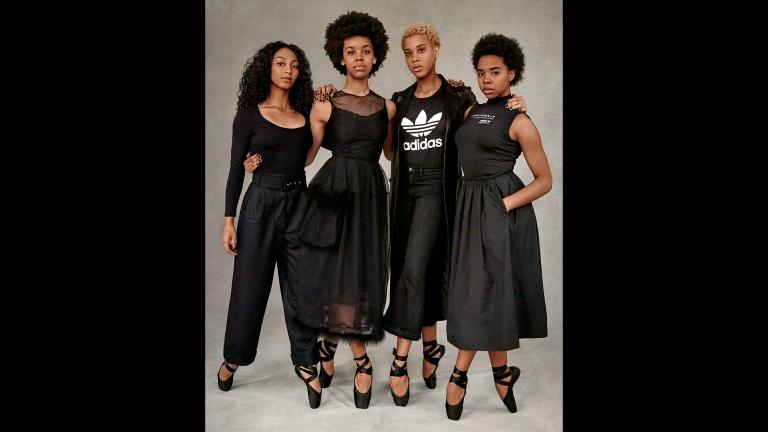 Hiplet Is Not Your Grandmother's Ballet
Nov. 14: They've strutted across high-end runways and for fast-fashion TV commercials. Now, the Hiplet dancers are showing Chicago Tonight how they've worked for their success.
---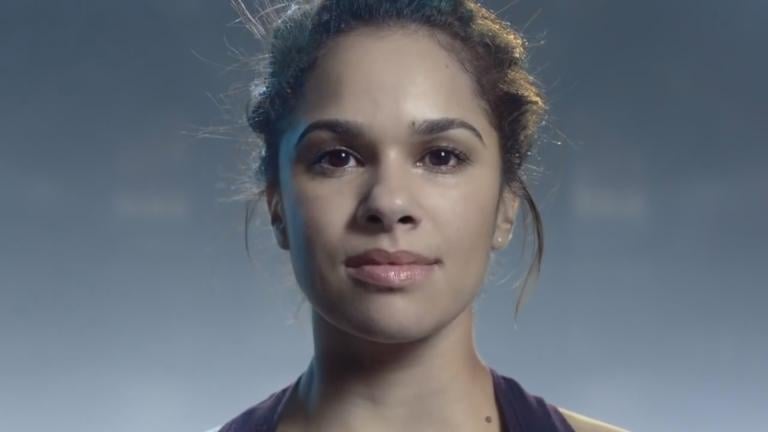 Misty Copeland on 'Life in Motion'
July 1, 2015: Ballerina Misty Copeland became the first African-American female principal dancer in the American Ballet Theatre on Tuesday. In October, Copeland joined us to talk about her memoir, "Life in Motion: An Unlikely Ballerina."
---