WTTW's 2018 Voters' Guide to the Cook County Primary is an online resource designed to inform voters about the candidates running for office in the March 20 election.
Candidates were given two minutes to tell voters where they stand on the issues, why they feel they are best qualified and what they intend to do if elected or re-elected. The messages were recorded at the WTTW studios at no cost to the candidates. The Voters' Guide is an online version of Candidate Free Time, pioneered by WTTW in the 1992 race for U.S. Senate. This year's Candidate Free Time is produced with and underwritten in part by the League of Women Voters of Cook County.
About this office: Cook County Commissioner
Seventeen elected Commissioners constitute the Cook County Board, the governing policy board and legislative body of Cook County. The Board sets policy and laws for the county regarding public health and public safety and oversees safety and maintenance of county highways. The Board approves the annual budget and oversees financial integrity of the County.
About this candidate: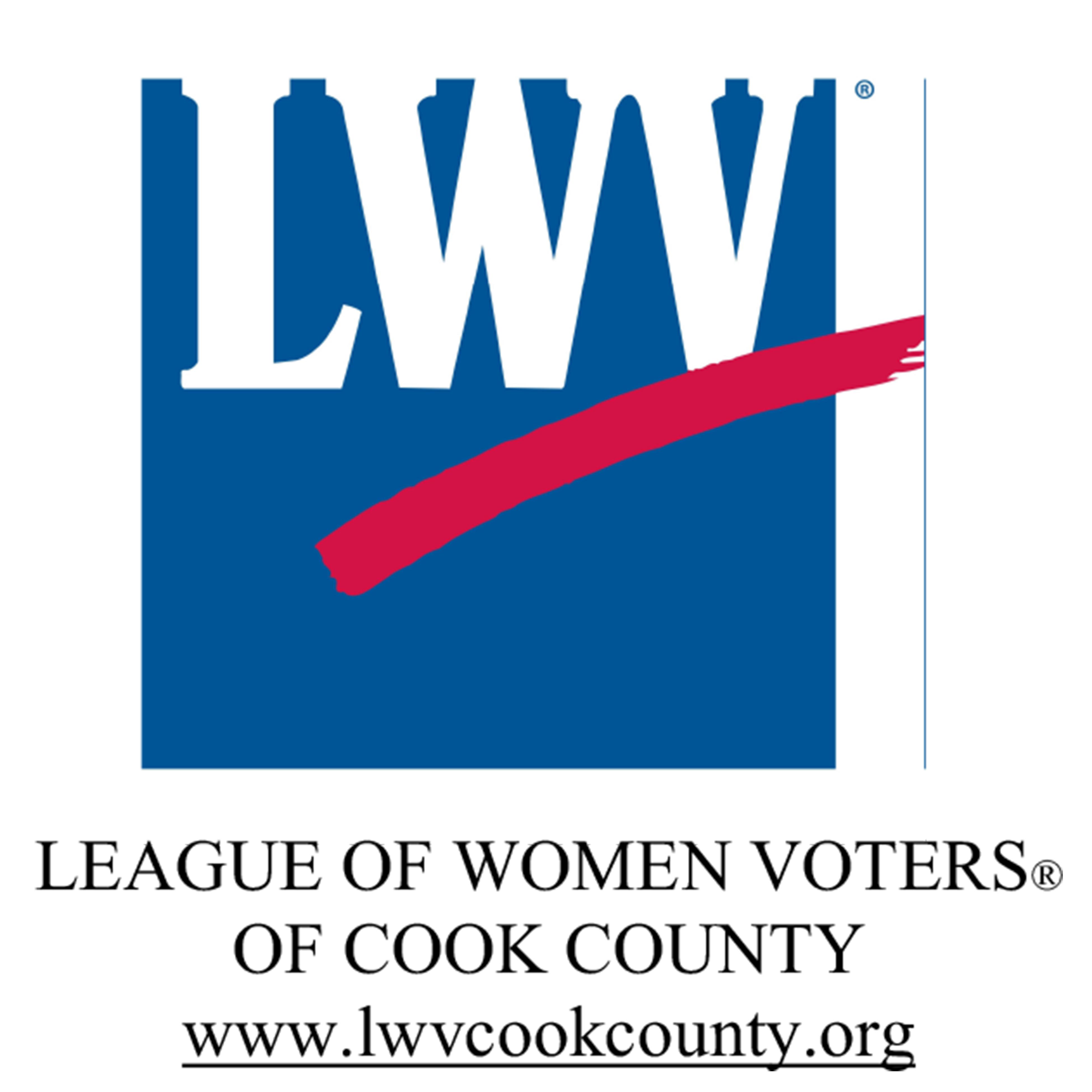 Name: Bridget Degnen
DOB: September 6, 1972
Residence: Chicago
Family: Mark Degnen (husband) and Aiden Degnen (son – 6th Grade at Alexander Graham Bell School).
Occupation: Attorney, most recently Deputy Director of the Medical Cannabis Pilot Program at Illinois Department of Financial and Professional Regulation.
Website: bridgetdegnen.com
Political Experience: I grew up in Edgebrook, on the northwest side of Chicago. In 1994, I graduated from The University of Dayton, with a degree in environmental engineering, and a minor in industrial engineering. From 1994 through 1996, I served in the United States Peace Corps in Mali, West Africa in natural resource management. While living in a mud hut, with no running water or electricity, I learned how to speak Bambara, develop relationships with people in my village, and work on projects that were important to the community. After supporting projects that were important to the village, they embraced projects that were important to me. My Peace Corps experience directly relates to politics, in that relationships are key to accomplishing successful projects.
From 1997 through 2000, I worked for Conestoga-Rovers and Associates as an environmental engineer, primarily removing solid waste and leaking underground storage tanks across the country. From 2000 to 2003, I attended Loyola Law School full time while working at four jobs: clerking at a law firm, bartending, working at the Loyola law library and on the Consumer Law Review Journal. From 2004 to 2006, I served as an Assistant Attorney General in the Environmental Law Bureau, under AG
Lisa Madigan. From 2006 to early 2013, I worked as a litigation associate at Segal McCambridge Singer and Mahoney. In 2013, I served as the Deputy General Counsel of the Illinois Department of Public Health. From 2014 through 2017, I served as the Deputy Director of Medical Cannabis at the Illinois Department of Financial and Professional Regulation. While directing the program, I wrote and passed 76 pages of administrative code rules, staffed the program, developed the regulatory structure for licensing, operation and enforcement, and regulated Illinois dispensary sales and operations. In early October 2017, I resigned to campaign full time for Cook County Board Commissioner.
As an engineer, I know that there's always a solution if you're willing to work hard enough to find it. As a litigation attorney, I know that all negotiations involve approaching an argument from both sides, but that tenacity and perseverance win the day. As a Peace Corps volunteer, I know the value of public service and putting others first. As a mom of an 11-year old with ADHD, I have considerable patience. I have promised to be a full-time commissioner, with no competing priorities, and no extra jobs on the side. We all agree, Cook County services and citizens could use more attention and thoughtful elected officials. That's what I will do if elected.

Candidate Q&A
What is your vision for this office?
We need elected officials to be public servants, not celebrities looking for the next soundbite. In keeping with my experience as a Peace Corps volunteer, and after working in both the private and public sectors, I am looking to fill that gap and support Cook County neighborhoods. We need full time support in Cook County, and I will work as a full-time commissioner. I will host local town hall meetings, and provide information for our residents on county business and how to access services. It's time this district had an elected official on the county board with ideas and passion for improvement. Among the board's 17 Commissioners, only two are women. Cook County is made up of 51% women, women collaborate differently than men, and the board should look more like the faces of the people it serves.
As an environmental engineer, and environmental attorney I will advocate for conservation with an emphasis on greenhouse gas reduction. The forest preserves are a largely untapped source of recreation in green space and revenue generation. Just like the City of Chicago has leased space to pop up restaurants on beaches (i.e. Oak Street Beach), the County might lease pop up seasonal restaurants in forest preserves.
According to studies, people in Cook County are looking for new recreational outdoor activities now more than ever. Cook County forest preserves can become a larger draw and a source of income and jobs at the same time.
As the former Deputy General Counsel of the Illinois Department of Public Health and the Deputy Director of Medical Cannabis at Illinois Dept. of Financial and Professional regulation, I understand the immediate need to attend to the opioid crisis in Cook County. If elected, I will work on crime reduction initiatives in connection with drug and mental health programs at Cook County Hospitals. According to the National Institute on Drug Abuse (NIDA) substance abuse costs the U.S. over $600 billion annually in treatment and criminal justice costs. Funding and education are necessary to ensure those facing addiction have available treatment. Keeping our residents healthy and employed is a basic tenant to a sound social structure. Healthcare, crime reduction and economic development are inextricably tied together, and what we should work towards collectively on the county board.
What is the most pressing issue facing constituents, and how can you help address it?
Given that the Cook County Board was facing a $200M budget shortfall, with major cuts to essential services, layoffs and job posting closings, it's imperative that each of the Board's Commissioners develop credible revenue generation sources. Cook County must have the revenue to cover essential services. Every year brings new technology and cultural evolution, yet we're still stuck with the same revenue problems and arguable solutions. Instead of working toward the minimum, Cook County should look to see how it can pivot to a future where it's projecting for improvements in jobs and technology rather than existing in a state of panic over revenue.
If elected, my first priority will be to focus on revenue generation without placing an undue burden on citizens or services. For example, expediting documents and services across all Cook County offices will generate revenue, while providing convenience for a fee. Cook County should address services for areas that are currently unincorporated, and determine how best to ensure services are paid for equally by all living in Cook County. Additionally, certain taxes are not collected at 100%. I would advocate for collection rate of 100% for all taxes currently on the books.
Rather than look at the budget as an annual task, Cook County should adopt a multiyear-financial plan, whereby it compels Cook County government to match expenses and revenues over several years. Projection of future revenue and expenses, would allow it to be proactive in detecting and tackling financial outlays including improvements to technology and labor. I have articulated solid ideas on how to raise revenue, and believe all Cook County Commissioners should do the same. If elected, I will propose an initiative to the Cook County Board, that each year each commissioner provide sustainable revenue generation ideas over the next four years. With 17 commissioners annually required to work on revenue in connection with essential services, there would be meaningful progress, without arguments over cutting payroll or implementing taxes that overburden citizens.

Candidate Statement
Hello, I'm Bridget Degnen and I'm running as a democrat to be your next Cook County Commissioner in the 12th District. I'm here to share a little about myself and the reasons I'm running for this office.
I grew up in Edgebrook on the northwest side of Chicago, and have lived in the City most of my life. I'm an environmental engineer and mom to an 11 year‐old son, I'm a Peace Corps volunteer, and the first in my family to attend law school.
I'm running because we're underrepresented in Cook County and I can do something about it. I care about our neighborhoods and like you, I want them to be a safe place for kids to stay and raise their families.
So, I think it's time for a change on the County board, and based on the 7,000 doors I've knocked in this district since September, many people agree.
See, the Cook County Board makes decisions about things that affect our everyday lives, like healthcare and hospital services, roads and buildings, and forest preserves and greenspaces.
If I'm elected, I'll work as a full‐time commissioner. I won't be a lobbyist, or lawyer, because I'll be representing you full time as an elected official. You will be my first priority. I'll host community gatherings near your home, and attend all Cook County Board meetings to ensure we're making responsible decisions.
I have reliable ideas on how to ensure we have money to pay our bills, to maintain jobs and have better access to healthcare. I'll focus on environmental conservation. I firmly believe we should turn the conversation to how to reduce crime instead of arguing about soda pop.
There are 17 commissioners, and only 2 women on the Cook County Board. I think we can all agree we can use more balance.
If you'd like to elect a neighbor, an engineer, mom and lawyer, someone who knows there's always a solution if we spend the time to find it, then I'm here to let you know you can use your vote to signal change.
Please vote for me, Bridget Degnen. Thank you.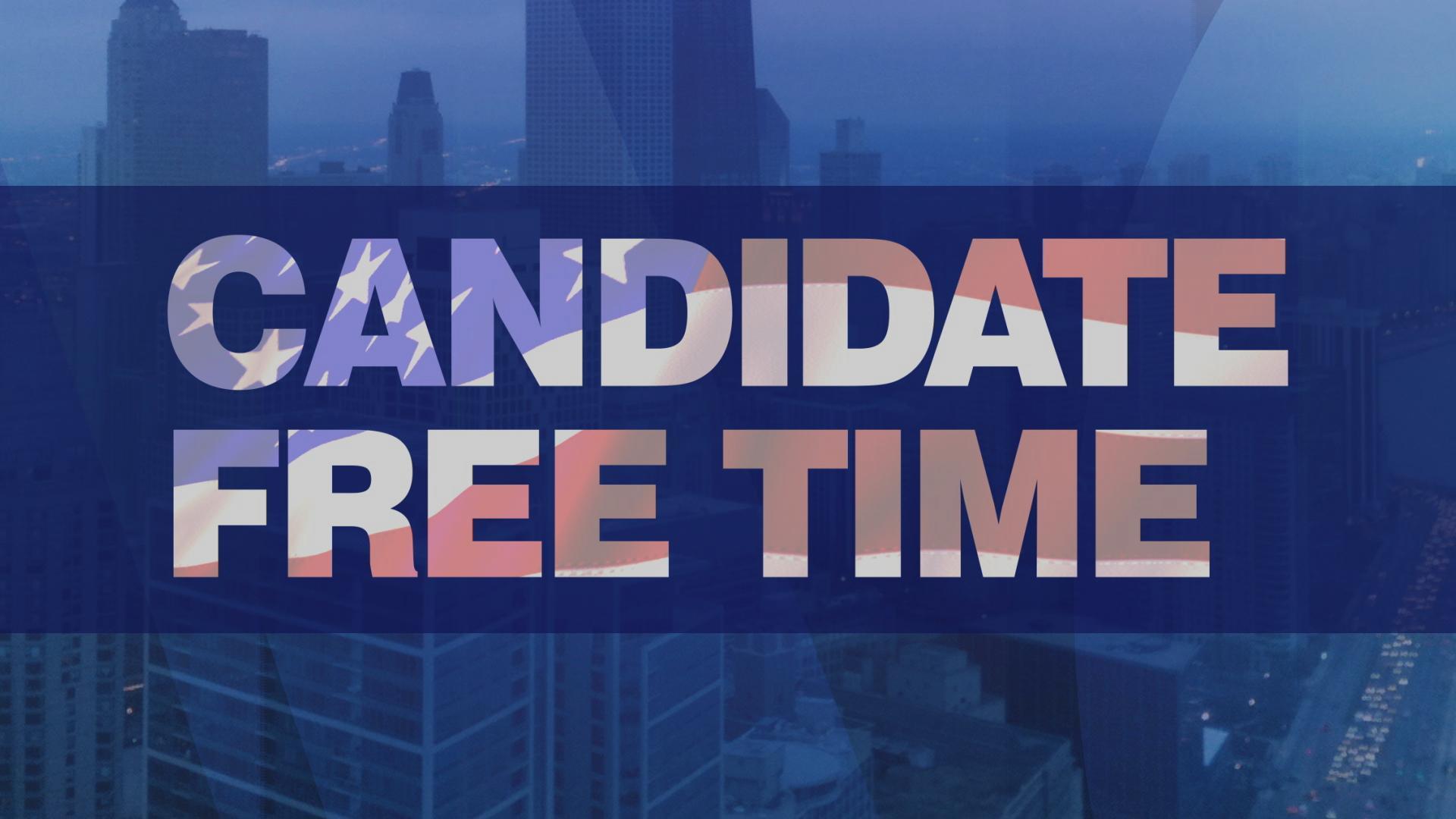 See more candidates for Cook County commissioner, 12th County Board District.
Return to our 2018 Voters' Guide to the Cook County Primary
---