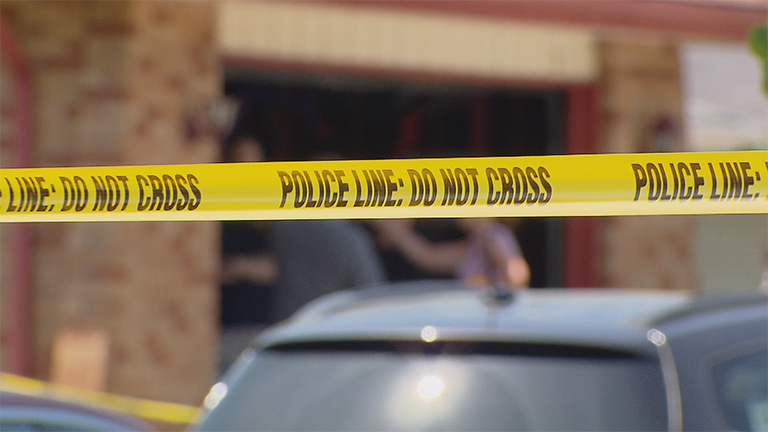 Could the deadly mass shooting inside a Texas church on Sunday have been predicted? Yes, a Northwestern professor argues, if only more attention had been paid to the gunman's history of domestic violence.
Investigators have been seeking a motive in the days since Devin Kelley fired hundreds of rounds inside the First Baptist Church in Sutherland Springs, Texas, killing 26 and wounding 20 others.
But Lori Post, director of Northwestern University's Buehler Center for Health Policy and Economics, says the answer is simple: Kelley had been a violent predator and domestic abuser throughout his adult life.
"Everybody in his life, if you read about him, they talked about him … he was so quiet. But nobody said he was nice," said Post, who has spent years researching domestic violence and related killings. "He creeped people out, there was something about him that turned off his spouses and something that turned off his friends.
"What we see is a guy who did not have a psychotic break and then go into a frenzied killing spree. This is a guy who has been very methodic, very systematic and he has been (using) what we call 'coercive control' with victims since, I can see the first case … starting when he was a teenager. He's just been that was his entire life."
The shooter was booted from the U.S. Air Force in 2012 after he strangled his first wife and fractured his stepson's skull in attacks that could have killed both, according to records. On Tuesday, the Comal County Sheriff's Department acknowledged Kelley was involved in an alleged sexual assult in 2013, but for some reason that investigation stalled out.
He also reportedly sent threatening text messages to his current wife's parents, who had attended First Baptist services in the past.
The grandmother of his second wife was among those killed at the church.
"He's been a predator for so long and the violence was so severe," Post said, "so it just crosses over."
The link between domestic abuse and mass shootings has recently gained traction simply because it keeps showing up.
Las Vegas gunman Stephen Paddock verbally abused his girlfriend in public. Omar Mateen, who killed 49 at Pulse nightclub in Orlando, beat his wife. James Hodgkinson, the man responsible for shooting up a Congressional baseball practice this summer, had a history of domestic abuse.
While Kelley's wife was not at the church Sunday, Post described the shooting as "collateral domestic violence," saying he picked that location thinking her family would be there. He had lost his sense of control over his wife and was willing to go to any lengths necessary to get it back.
"If you are willing to kill the woman you love and a child, or you're willing to assault them at that level, you're obviously willing to kill a lot of other people," Post said, referencing the attack on his first wife. "You have to regain that control and that power and that crossed over into a mass killing."
Building on this link, U.S. Rep. Mike Quigley on Tuesday introduced new federal legislation that would require the Department of Justice to examine the correlation between domestic violence and mass shootings.
That study, Quigley hopes, could also highlight the warning signs of violent behavior and determine whether or not these shooters should have been allowed to legally possess any firearms in the first place.
"In the wake of yet another appalling mass shooting, Members of Congress must look ourselves in the mirror and ask: 'beyond thoughts and prayers, what real steps are we taking to save lives," he said in a statement. "It is devastatingly clear that we cannot afford another year, month, day, or minute of inaction, as these tragic events become increasingly familiar."
The U.S. Air Force this week said it failed to flag Kelley's domestic assault conviction after his 2012 court martial, meaning he should not have been allowed to purchase the weapons used in the church attack.
Beyond domestic violence, Post has taken issue with the way the media describes these cases and normalizes the violence within them. They seemingly portray abusive men and their victims as "equal" participants in these situations, she said, using terms like "choking" or "domestic issues" in discussing Kelley's actions against his first wife instead of describing them for what they are: attempted murder.
"Women are not to blame for their own beatings, and certainly children aren't," Post said. "This is him. A violent guy. A man against women and children, a vulnerable population. (The victims) had nothing to do with it."
Contact Matt Masterson: @ByMattMasterson | [email protected] | (773) 509-5431
---
Related stories:
Eyewitness: Las Vegas Shooter 'Wanted to Do as Much Damage as Possible'
Oct. 2: An eyewitness recounts what she saw in Las Vegas on Sunday night during what has become the deadliest mass shooting in modern U.S. history.
---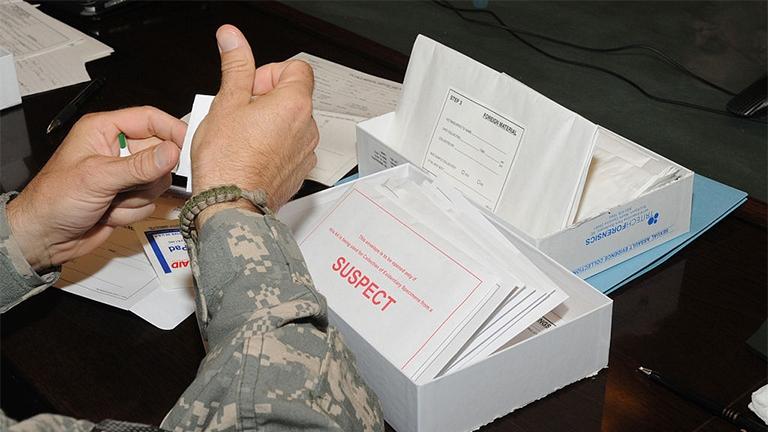 New Illinois Law Aims to Improve Response to Sexual Assault
Aug. 19, 2016: A yearlong review of the state's response to reports of sexual assault has resulted in a new law that aims to improve the process of investigation and offer better support for survivors.
---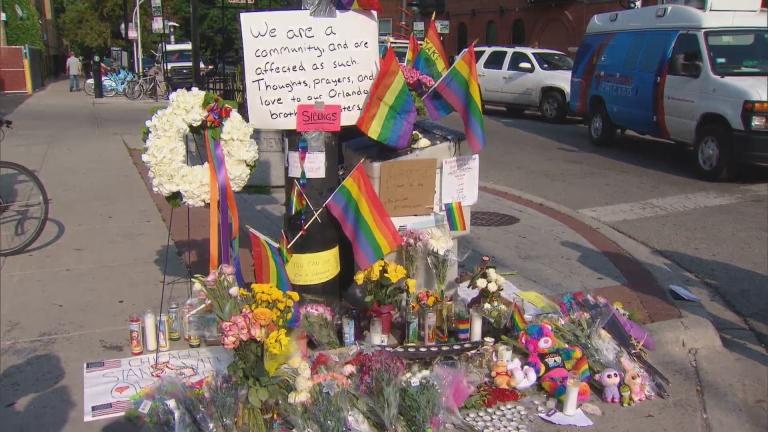 Chicago Reacts to Orlando Mass Shooting
June 13, 2016: Chicago reacts to the mass shooting in Orlando that left a reported 49 dead. We have the latest as a vigil gets underway in Lakeview.
---