Illinois Gov. Bruce Rauner on Wednesday delivered his 2019 budget proposal to the General Assembly, calling for pension reform and spending cuts to reduce the state's staggering $9 billion deficit.
"Our reforms must begin with pensions and employee group health expenses," Rauner said. "They now consume more than 25 cents of every dollar the state spends and they grow faster than you can raise taxes and we can grow the economy."
The governor's $37.6 billion spending plan calls for shifting pension costs onto Illinois school districts, a move he says will generate an estimated $1.3 billion, as well as reducing state employee health benefits.
Those changes, Rauner claims, would help roll back last year's income tax hike to 4.95 percent—from 3.75 percent.
But those changes might very well conflict with the state constitution's pension protection clause, which the Illinois Supreme Court has already interpreted as ironclad.
And some of Rauner's plans don't match up with the tough-medicine advice of the Civic Federation, the state's budget watchdog group which recommended increased and expanded state taxes to combat a $9 billion deficit in its annual budget report.
Consolidation was an overarching theme of the nonpartisan group's report, which recommended combining the state's university system to more effectively allocate resources across schools and consolidate or close campuses if necessary, as well as fusing the Chicago Teachers' Pension Fund with the Teachers' Retirement System.
Joining us to offer his thoughts on Rauner's budget address is Civic Federation President Laurence Msall.
---
Related stories: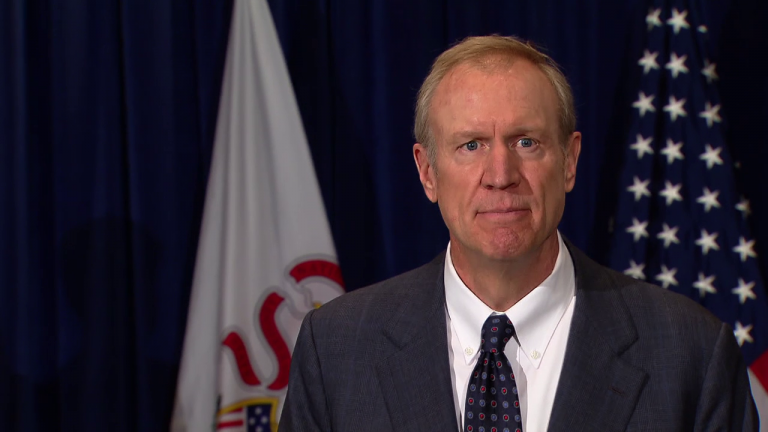 Rauner Re-election Budget Plan Puts Burden on Local Governments
Feb. 14: Gov. Bruce Rauner on Wednesday laid out a $37.6 billion spending plan that heavily relies on the income tax increase he frequently bemoans.
---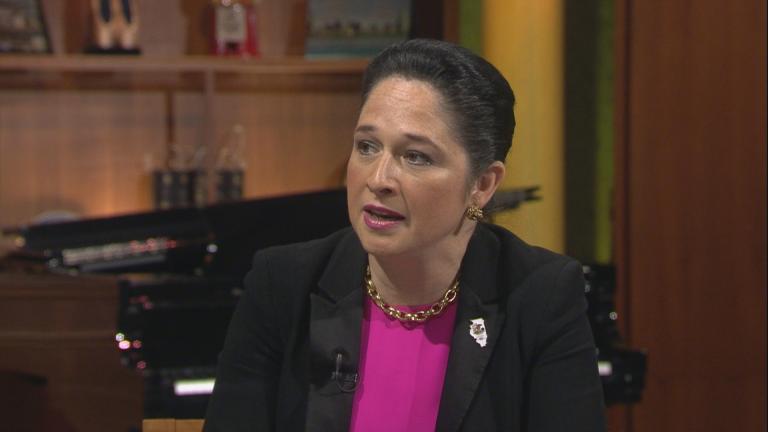 Comptroller Mendoza: State's Bill Backlog Now $8.4 Billion
Feb. 13: As Gov. Bruce Rauner prepares to give the final budget address of his four-year term, the state's bill payer is sounding the alarm.
---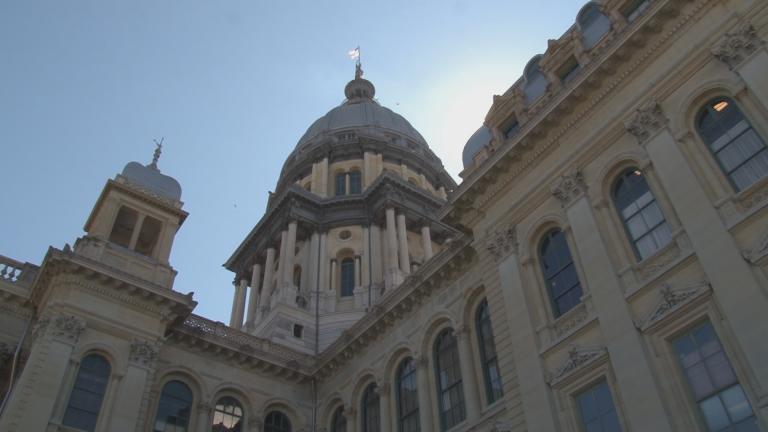 Illinois Lawmakers Preview the Upcoming Budget Battle
Feb. 12: The governor gives his budget address Wednesday, but with a backlog of unpaid bills hovering above $9 billion, what will he propose to plug the hole?
---