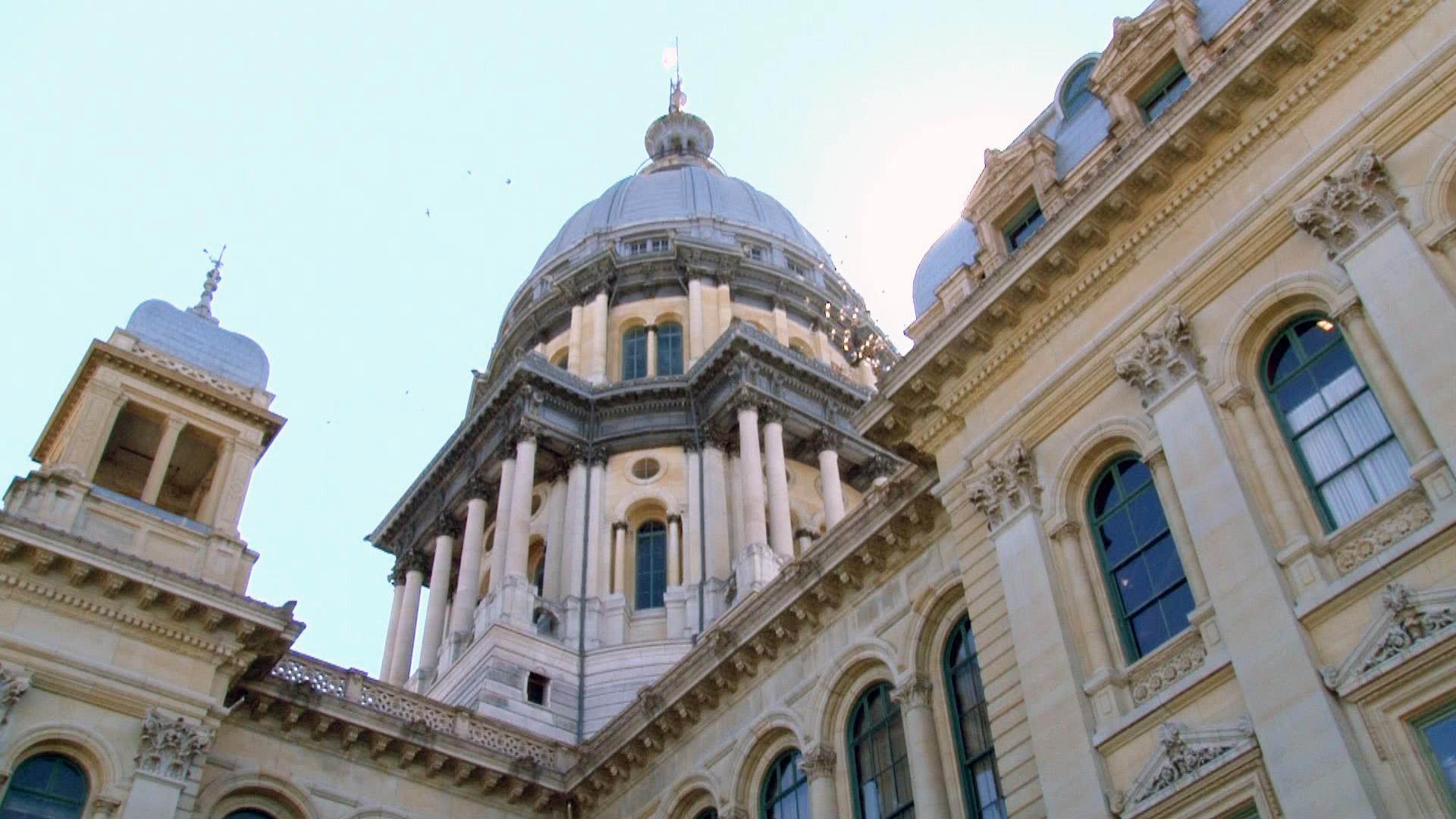 (WTTW News)
Illinois' once bleak financial picture has brightened considerably during the past three months, state finance officials announced Thursday.
The state's revenue from income taxes from individuals and businesses as well as sales taxes in the 2021 fiscal year are approximately 5% higher than estimated in February when Gov. J.B. Pritzker unveiled his plan for the 2022 fiscal year, which starts July 1, according to a report from the Governor's Office of Management and Budget.
That will add approximately $1.5 billion to the state's coffers in fiscal year 2021 and an additional $842 million to the state's bottom line in 2022, as compared with estimates released in February, officials said.
"While the increase in revenues is good news, and a sign our economy is coming out of the pandemic, much of these funds are one-time in nature and should not be expected to recur in [the 2022 fiscal year]," Deputy Governor Dan Hynes said in a statement. 
Pritzker announced May 6 he would revise his $41.6 billion budget proposal to include an additional $350 million for education, heeding calls from Democrats to fully fund the state's schools.
However, the governor's budget proposal still calls for lawmakers to close nearly $1 billion in corporate tax breaks, which Hynes called loopholes, an effort that is opposed by nearly all Republicans in Springfield.
"The pandemic is still with us, and we have a lot of work ahead of us to ensure the state remains on sound fiscal footing, including repaying the federal government for loans used to cover current coronavirus expenses," Hynes said.
The Illinois House has until May 31 to pass a budget with 60 votes.
The Civic Federation, a government budget watchdog group, gave the governor's spending plan its qualified endorsement Thursday, calling it a reasonable plan that holds most agency spending flat while not using dubious revenues to cope with the economic crunch caused by the pandemic.
However, the Civic Federation said the governor should cancel his plan to revoke the tax breaks for businesses in light of the fact that the state expects to get nearly $8 billion in COVID-19 relief from the federal government.
"Increasing taxes during a recession can easily exacerbate the negative impacts of the recession and hamper the economic recovery," said federation President Laurence Msall.
State officials had announced plans to use $2 billion from that federal relief package to repay funds borrowed from the Federal Reserve under the provisions of an earlier stimulus package. However, that plan is now in doubt after guidance from the Treasury Department said the funds could not be used to repay debt.
Comptroller Susana Mendoza has appealed that decision, and state officials are awaiting additional guidance.
"No matter the permitted uses, the state must seize this opportunity to work on its long-term plan so that it will not enter future economic crises in the worst shape of any state in the nation," Msall said.
Contact Heather Cherone: @HeatherCherone | (773) 569-1863 | [email protected]
---