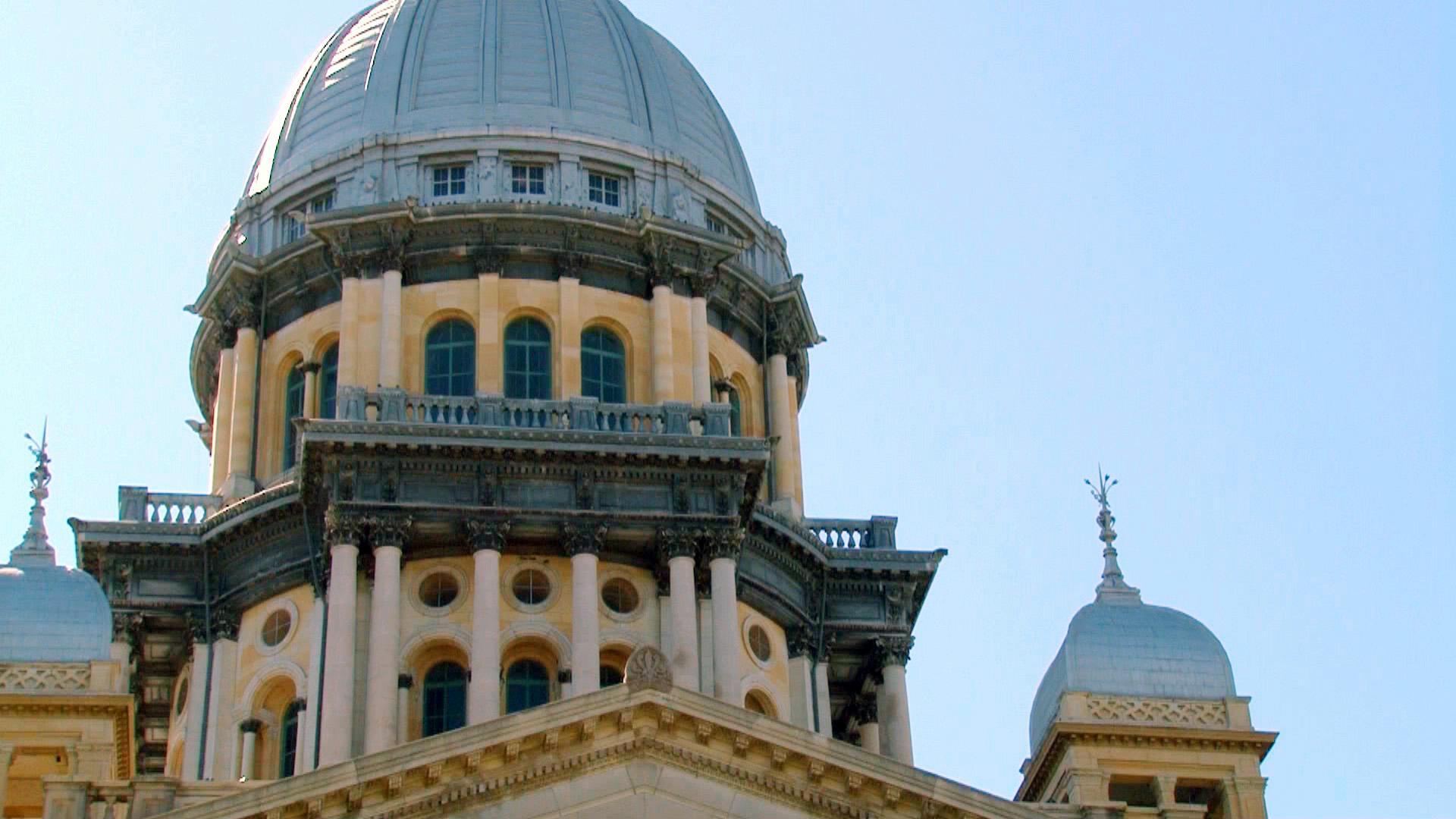 (WTTW News)
Illinois has moved from "B" to the "A" class, in terms of its credit rating — an upgrade that signifies outside analysts' positive outlook on the state's finances.
Ratings agency S&P on Thursday moved Illinois' bond rating up a notch, from BBB+ to A- on general obligation bonds. It's the agency's third upgrade since the summer of 2021.
The move comes after a series of downgrades during the partisan impasse that left Illinois without a budget and racking up bills during former Gov. Bruce Rauner's tenure.
In a statement, Gov. J.B. Pritzker said he was "thrilled."
"Our continued fiscal responsibility and smart budgeting will save Illinois taxpayers millions from adjusted interest rates," Pritzker said, "and my partners in the General Assembly and I look forward to building on that success."
S&P indicated that its latest action comes because of analyst Geoff Buswick's view that "Illinois' commitment and execution to strengthen its budgetary flexibility and stability … will likely continue."
Among the positive actions Illinois has taken are a quicker-than-expected repayment of debt, building a $2 billion reserve in the rainy-day fund, the state's "deep and diverse economic base," transparent reporting on the budget by government officials and a slowing of the growth in long-term pension debt.
However, S&P also cites Illinois' high unfunded pension liabilities of $140 billion — and the "conservative" plan to have that 90% funded by 2045 — as a detrimental factor impacting Illinois' rating.  Other negatives are annual financial audits getting released later than other states' audits and a declining population that could hurt the state's economy.
S&P indicated that it could raise Illinois' rating should the state continue to improve on its budget stabilization fund payments; conversely, Illinois could see a downgrade should the structural deficit increase, including because of "economic uncertainties."
Pritzker introduced his Fiscal Year 2024 budget proposal on Feb. 15. The spending proposal makes the required payment to the state's pension funds and calls for directing new revenues toward additional spending on education and other priorities.
Lawmakers will take the next several months to put their own stamp on the plan.
"Illinois is a standout state when it comes to putting the needs of our residents first, and we do so in a responsible and equitable way," state Sen. Elgie Sims, a Chicago Democrat and a leading budget negotiator, said. "S&P Global Ratings' upgrade of Illinois bonds shows our fiscally responsible budgeting approach is working and is independent proof that our state is headed in the right direction. Our future looks bright, and I look forward to continued collaborative efforts during this year's budget negotiation process to keep the state on this upward economic trajectory."
Republicans, however, have cast doubt on whether the spending plan sets up Illinois for a tax increase down the road, particularly should a recession lead to a decrease in revenues.
In other news, the Civic Federation announced Thursday an interim replacement for its late, longtime president, Laurence Msall, who died earlier this month as a result of complications from heart surgery. Msall was widely remembered by political leaders from both sides of the aisle for his knowledge of the state budget and advocacy for fiscal stewardship.
The Federation's vice president and research director, Sarah Wetmore, will serve as acting president until a permanent replacement is chosen.
Follow Amanda Vinicky on Twitter: @AmandaVinicky
---