(Aurimas / Flickr)
Chicago's largest buildings decreased emissions by nearly 20 percent over the past two years, according to a city report released Friday highlighting progress toward reducing carbon emissions that contribute to global warming.
The reduction is comparable to shutting down a coal-fired power plant for two months, the city said.
Document: 2017 Energy Benchmarking Report "The (reduction) is a testament to Chicago's success in saving energy, reducing costs and improving building performance," said Mayor Rahm Emanuel in a statement. "While the Trump administration continues to deny the reality that environmental and economic interests go hand in hand, Chicago will continue to invest in initiatives that are proven to improve our environment while supporting the development of 21st-century jobs for local residents and businesses."
As part of a building energy use ordinance passed in 2013, Chicago's largest buildings are required to track energy use and report data to the city annually. It does not require property owners to make any energy-related investments.
The ordinance applies to buildings larger than 50,000 square feet, which make up fewer than 1 percent of the city's buildings but together account for about 20 percent of carbon emissions citywide.
"That's more carbon emissions than every car, every truck, every bus and every van in the city," said Chris Wheat, Chicago's chief sustainability officer, a position run out of Emanuel's office, "which is why we've been so strict in enforcing our (energy) benchmarking ordinance."
The new report shows that 85 percent of buildings covered by the ordinance reported energy use in 2017, up from 80 percent the previous year.
More than 2,700 properties have reported energy use data since the start of the benchmarking program four years ago. The buildings have seen collective savings of more than $39 million from reduced energy use, according to the report.
Efforts to improve energy by building owners have also supported an estimated 900 jobs since passage of the ordinance, the city said.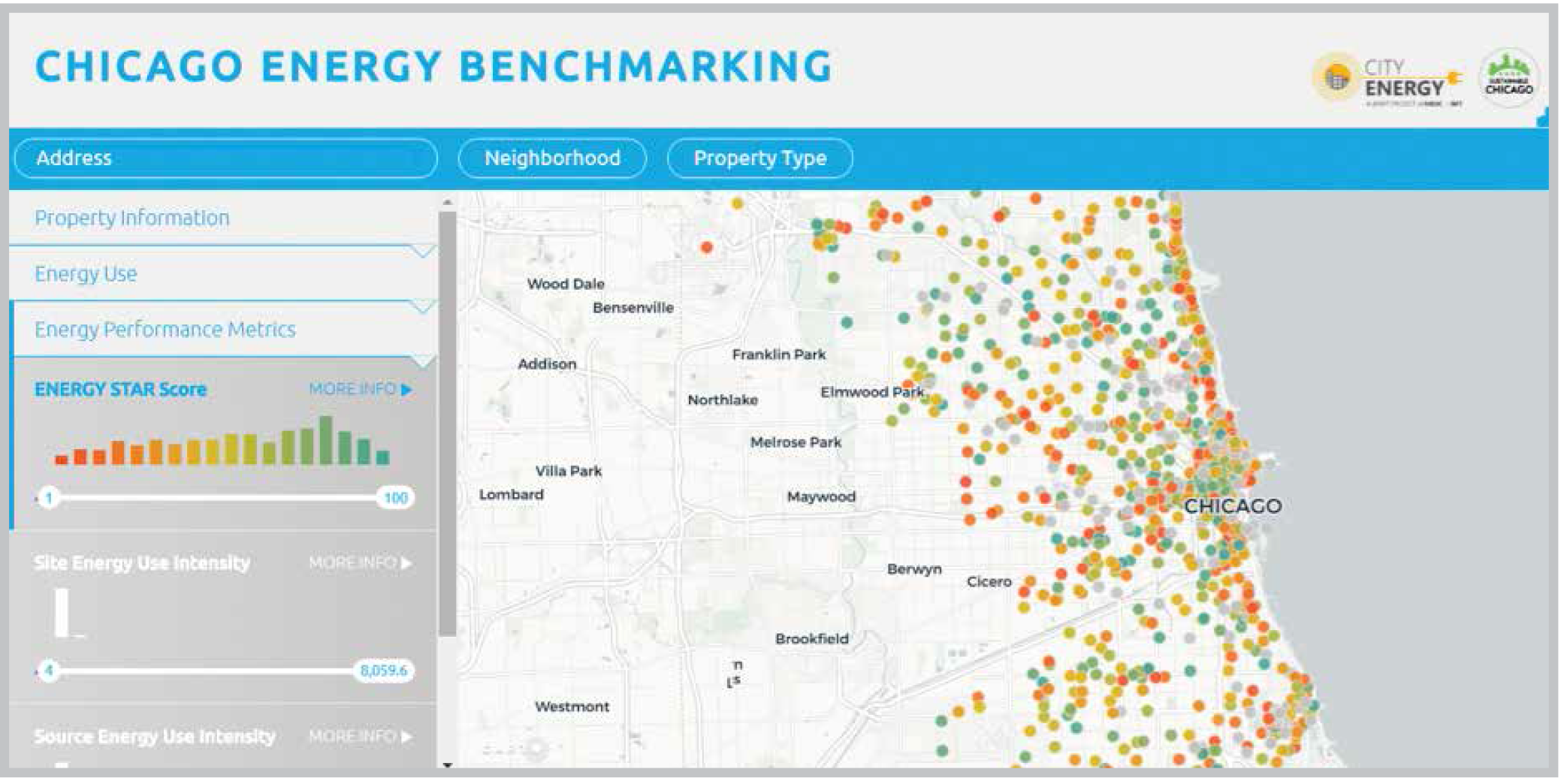 Click to learn more about this graphic (City Energy Project)
The city's benchmarking database ranks properties based on the Environmental Protection Agency's Energy Star scoring system, which measures how efficiently buildings use energy on a scale of 1 to 100, with 50 indicating average performance. The median score for buildings that provided data in 2017 was 64, a 5-percent increase compared to 2016.
Starting in 2019, Chicago plans to implement its own energy rating system that will require owners to post scores for their buildings in a prominent location. Buildings will receive scores ranging from zero to four stars based on publicly available energy data and recent energy improvements.
According to the city, the new program will make Chicago the first U.S. city to assign buildings an energy performance rating that must be displayed on the property.
Contact Alex Ruppenthal: @arupp | [email protected] | (773) 509-5623
---
Related stories: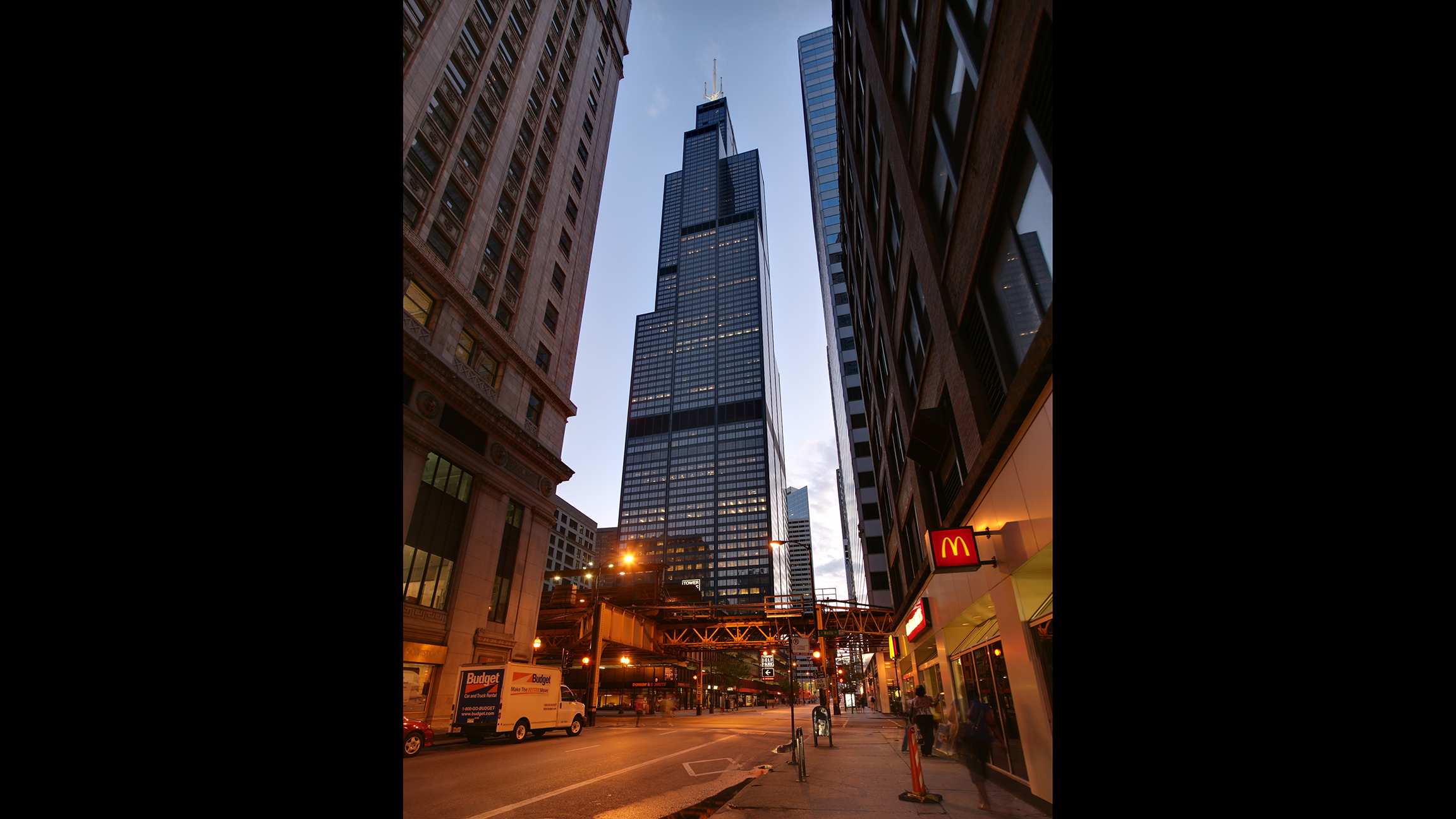 Willis Tower Receives EPA Certification for Energy Efficiency
Feb. 8: Chicago's tallest building is being recognized for its standing atop another category: energy efficiency.
---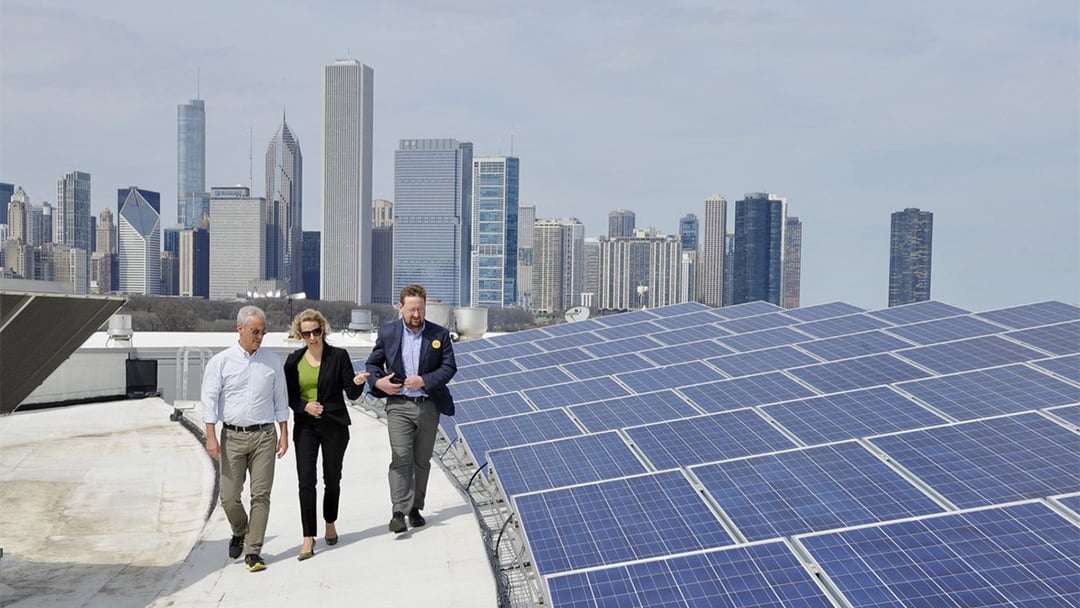 Chicago Commits to Renewable Energy for 900-Plus Government Buildings
April 10: Mayor Rahm Emanuel announced Sunday a commitment to transition the city's municipal buildings and operations to 100 percent clean and renewable energy by 2025.
---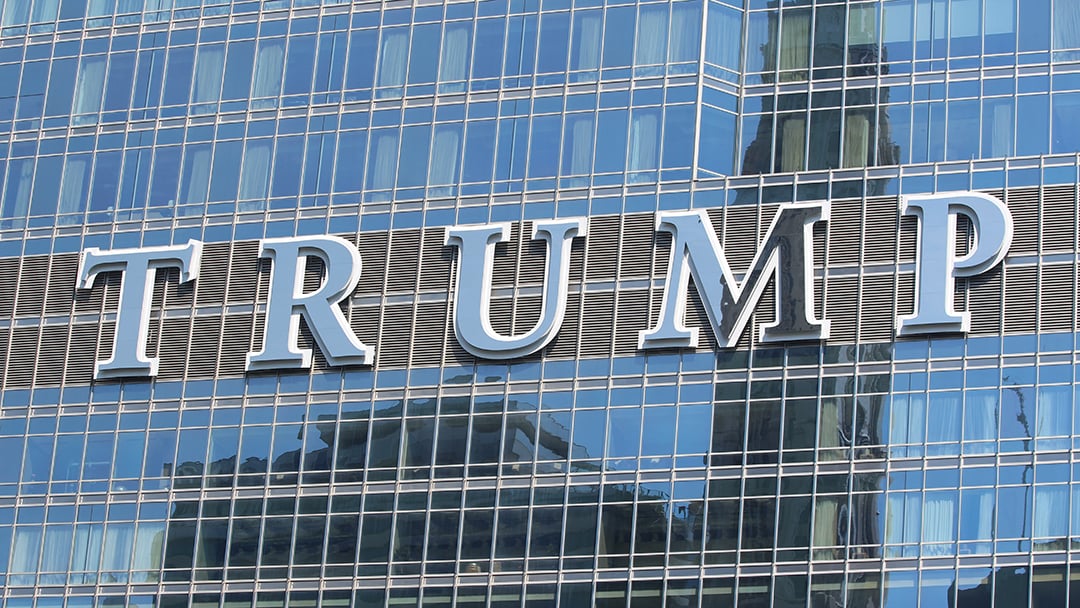 Trump's Chicago Skyscraper at Bottom of City's Energy Rankings
Jan. 9, 2017: Donald Trump is no friend of the environment. And based on new energy use data from the city, neither is his trademark Chicago skyscraper.
---