Abraham Lincoln's effect on black Americans almost goes without saying – his support for emancipation and an end to slavery forever changed the course of the United States.
But what effect did African-Americans have on Lincoln? A long out-of-print book, first published in 1942, sought to tell that story by combining first-hand accounts of people who knew Lincoln with research into important black figures in his life.
The book, "They Knew Lincoln" by John E. Washington, has just been reprinted with a new introduction by Northwestern University history professor Kate Masur.
Masur says that Washington was inspired to write the book over a 1935 accusation that dressmaker Elizabeth Keckley, a confidante of Mary Todd Lincoln and author of a memoir about her time with for the Lincolns, had not only not written the book but had never even existed.
"John Washington was one of many African-Americans in Washington, D.C., who said, wait a minute, this is ridiculous – we knew Elizabeth Keckley, of course she existed," Masur said. "From there, he really dug into research on Keckley and then expanded his research project into a kind of book-length project that was about African-Americans who encountered the Lincolns in general."
While the book doesn't contain definitive proof about how African-Americans shaped Lincoln's life and views, it's certainly a question Washington probes.
"It's clear that Lincoln's views on emancipation and civil rights shifted during the course of the Civil War, which ran from 1861-1865. There are a lot of things that helped him change his mind," Masur said. "Washington's view was that Lincoln was a very humane man who was able to see the humanity in other people."
Of the relationships Masur says stand out is one Lincoln had with his Haitian-born barber, William de Fleurville. "The Lincoln administration was the first instance in the U.S. government to recognize Haiti's independence as a nation," Masur said. "It's an interesting convergence there."
The book was well-received and sold out quickly when it was first published, by Masur says Washington couldn't persuade the original publisher to reprint it. She hopes the new edition will resonate with readers.
"(The book) represents the long history of people, especially African-Americans, arguing that African-American history is central to the American narrative," Masur said. "Lincoln's life was really intertwined with those of African-Americans, and I think that has a broader message for us now."
Below, an excerpt of "They Knew Lincoln."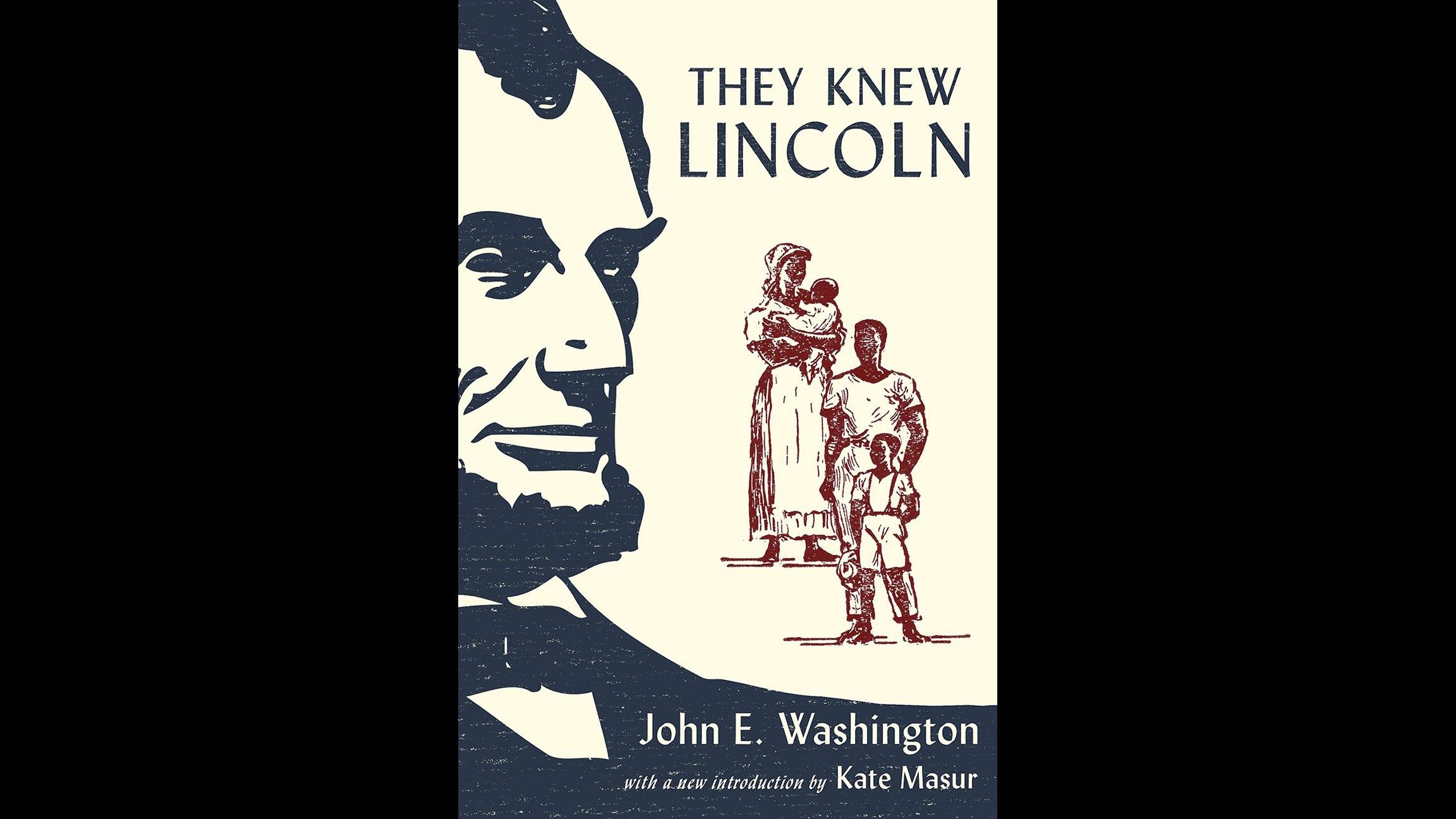 In the book's final chapters, Washington provided robust accounts of several relatively well- known individuals. Among them, his research on Lincoln's Haitian- born barber, William de Fleurville, garnered particular acclaim. Fleurville had been born in Haiti around 1806, migrated to Baltimore in the early 1820s, and then made his way to Illinois in 1831. He established a barbering practice in Springfield and became a prominent figure in the community, publishing whimsical advertisements for his barbershop in the local newspaper, accumulating wealth through real estate investment, and contributing generously to local institutions. Documents showed that Lincoln was Fleurville's real estate lawyer. Oral tradition among local African Americans held that Fleurville's shop was "the 'club house' of Springfield," where men gathered to swap stories. It was "Lincoln's second home," they said, and the two men were close friends. Fleurville— sometimes spelled Florville— was profiled in early histories of Sangamon County, Illinois, but Lincoln's early biographers had largely written him out of Lincoln's life, as they had the entire black community of Springfield.
In the summer of 1938, Washington traveled to Illinois, stopping in Springfield and Chicago and meeting with some of Fleurville's descendants. He listened to Lincoln stories told by Springfield African Americans, and he saw the mirror from Fleurville's barbershop and imagined Lincoln inspecting his face in the reflection. Washington's interest in Fleurville and Haiti grew in 1940, when he met the Haitian minister to the United States, Élie Lescot, at a meeting of the Mu- So- Lit Club, a long- standing African American literary society. The club was hosting its annual February celebration of Abraham Lincoln and Frederick Douglass, and Lescot was the guest of honor. The two men spoke at length, and Lescot offered to learn what he could about Fleurville's life in Haiti. The results were disappointing, however. The records in Fleurville's birthplace, Cap- Haïtien, had been destroyed by fire, so Lescot was able to assist with only broad details about the history of Haiti, the world's first independent black republic.
Still, when They Knew Lincoln was published, Lescot— who had recently become president of Haiti— was pleased with how Washington represented Fleurville and awarded Washington a diploma from the Haitian government, recognizing him for "honor and merit." The Port- au- Prince Haiti- Journal ran a front- page story featuring the only known photo of Fleurville, which Washington had worked to restore. It also published a picture of Lescot, Washington, and others sharing a meal, probably at the Mu- so- Lit Club meeting. The story touted the positive reception in the United States of They Knew Lincoln and praised the book for recounting the heretofore unknown story of Fleurville and his relationship to Lincoln. Black newspapers across the United States covered Haiti's recognition of Washington, and the chapter on Fleurville was selected for inclusion in the Modern Library's 1944 Anthology of American Negro Literature.Washington had come to believe that William de Fleurville played a special role in history. Harkening to Uncle Ben and his assertion that God had sent a black "teacher" to educate Lincoln, Washington told a colleague that Lincoln and Fleurville had come together as "part of a Divine plan for Lincoln to meet a free negro of education who could not only tell him about the possibilities of colored people who governed themselves," but also "be a constant acquaintance" who "would help him in understanding the colored man." In They Knew Lincoln, Washington wrote that Fleurville taught Lincoln "by example all that a Negro could attain with freedom and equal opportunity." In a private letter Washington was even more direct about what he believed Lincoln had learned from Fleurville and the example of Haiti, an independent repub- lic governed by people of African descent since 1804. "What Haytians could do in their own colony, undoubtedly Lincoln thought other colored people who had seen the benefits of American civilization, even if gained the hard ways of slavery, could do," he wrote.
Washington was certain that everyday interactions with African Americans had shaped Lincoln's views on slavery and race, and he threaded that argument throughout his book. Reviewing the book for the Journal of Negro History, William Brewer was persuaded. "How much the warmth of servant-inspiration gave to the flowing of freedom in Lincoln's imagination may be clearly estimated from many facts cited," he wrote. Robert Mattingly, the principal of Cardozo, agreed, praising the book for "lifting the Negro from the position as a mere recipient of emancipation at the hands of Lincoln to a higher plain of recognition as a racial group which played an important and a heretofore unrevealed part in the development of Lincoln's personality." At a time when few people thought to ask how African Americans might have influenced Lincoln's outlook and decisions, Washington asked the question and began to answer it. Subsequent historians have followed his lead, plumbing additional sources and approaching the question from a variety of angles. They continue to return to Washington's book because, as reviewers recognized at the time, much of what Washington recorded, particularly his interviews with people who had encountered the Lincolns, was unique and could never be replicated or confirmed.
From They Knew Lincoln by John E. Washington, with a new introduction by Kate Masur. Copyright © February 2018 by Oxford University Press and published by Oxford University Press. All rights reserved.
---
Related stories: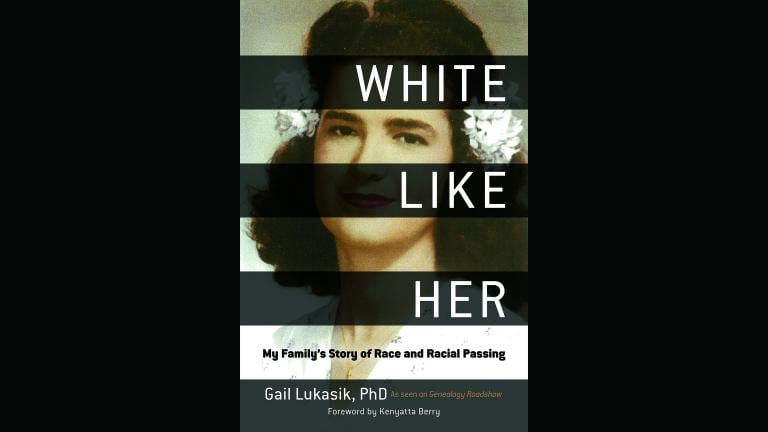 'White Like Her' Memoir Details Hidden Heritage
Jan. 31: Local mystery writer Gail Lukasik unveils her own startling family mystery in her new memoir.
---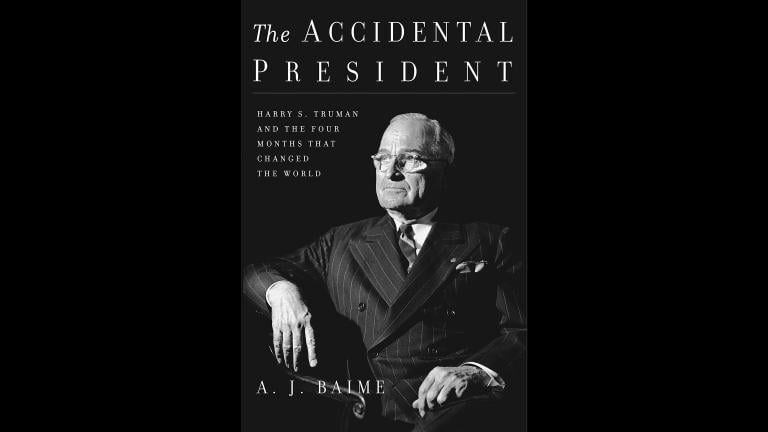 'The Accidental President' Traces Early Truman Era
Dec. 18: A.J. Baime's new book makes the case that Harry S. Truman's first four months as commander-in-chief were the most challenging and consequential ever faced by a U.S. president.
---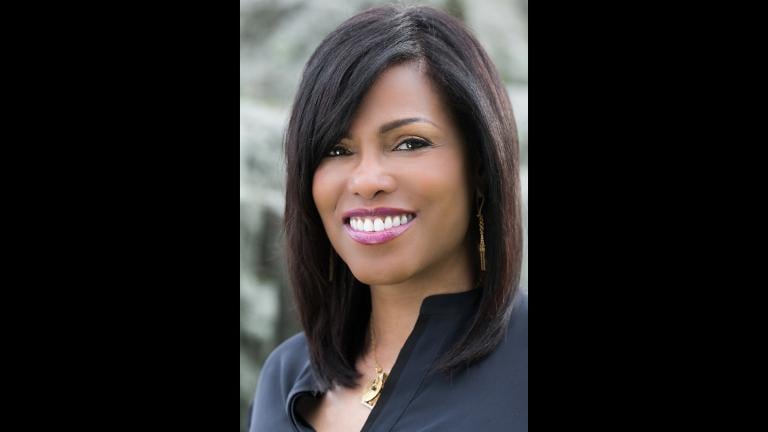 Ilyasah Shabazz on the Legacy of Her Father, Malcolm X
Nov. 15: To many, the legacy of activist Malcolm X is that of a fiery counterpart to the pacifist Martin Luther King, Jr. But to one of his daughters, that analysis overlooks his complexities and contributions to the fight for human rights.
---