When Franklin Delano Roosevelt died in April 1945, the world was embroiled in a devastating world war. Suddenly, the fate of the U.S. fell into the hands of an obscure senator from Missouri who appeared to be utterly ordinary – and utterly unprepared.
A.J. Baime's new book "The Accidental President" makes the case that Harry S. Truman's first four months as commander-in-chief were the most challenging and consequential ever faced by a U.S. president.
Baime joins us to talk about this slice of the Truman era.
Below, a Q&A with Baime. You can also read an excerpt of "The Accidental President: Harry S. Truman and the Four Months that Changed the World."

You're a journalist – did you take a journalistic approach to writing this book? What kinds of resources did you use?
Truman himself said the only way to write about a president is to use the presidential files, so that was my first step. I spent three weeks at the Truman Library, a week in Washington at the Library of Congress, two days at the National Archive, two days at the Roosevelt Library in Hyde Park, New York, I went to read Henry Stimson's papers at Yale. You add it all up, that's five weeks of traveling for research. And there's so much documentation now accessible that if I wrote this book five, six, seven years ago I would've had to spend another month on the road. For instance there are about 100 oral histories on the Truman website, so it took me a few weeks to read thousands of pages of oral history from the people who were in the room when it happened. On top of that the secondary sources were incredibly valuable because the ones I chose to use the most are memoirs and published diaries.
There are a lot of personal anecdotes that really fill out the human picture of Harry Truman. Why did you include those?
I'm one of those people who cry at everything, so I'm always looking for those little moments that can tug at you. He's a transformative character – he came out of nowhere and went from nobody into this inspirational character – you see this figure transforming and the way that you see it is through everyone else's eyes.
Why focus on this portion of Truman's presidency?
I saw a way to revisit the Truman presidency in a way I hadn't before. It kind of fell out of my last book. [During research] I saw this guy Truman in 1943 is this obscure senator and he becomes president less than two years later. I realized all the stuff that happened in this four-month period after he became president – it was a "eureka" moment to tell this story. My own father said to me, you can't write about Truman, so much has been written already. Well, that's been said to me about every book I've written.
The name of your book is "The Accidental President," and really his entire political career could fairly be called accidental. Do you think Truman was an ambitious man?
There's a point in the book where he says Harry Truman may end up being something in this life. I think he was always ambitious – he was ambitious for things he was not good at. His story feels like a fateful story because all the dominoes of unlikely things that had to fall to slingshot this man into power. It's just like impossible to believe all these things are true. I think he reached the peak of ambition in the Senate with the Truman committee – he felt like he had accomplished something and was happy with it, which is why he didn't want to be vice president or president of the United States.
Truman met his wife, Bess, when they were both 6 years old. How important to his career was his relationship with Bess?
During this four-month period she was really unhappy and I think their relationship took a nosedive. She was this really strong figure who becomes the office, like he does. One point that is so relevant to me is one of the ways you can really judge a man, in my opinion, is how he treats women. The most important people to Truman mother, sister, wife and daughter. His secretary said that with Mr. Truman, it was always clear that Bess was the most important thing, and that was not true of everyone on Capitol Hill.
The relationship between vice president and president isn't the same today as it was in the '40s – can you explain the relationship between FDR and Truman?
Their relationship wasn't just an embodiment of the times – it was FDR. During his presidency he specifically used executive powers every way he could to make sure he was in full control. A lot of historians say his greatest failing was failing to prepare the vice president for this job knowing how poor his health was.
Truman was a self-taught student of political history, and as president his defining characteristic was his decisiveness. How did his education factor into the decisions he made as president?
He never had a college degree but he was remarkably educated. His nature was definitely decisive, but he had educated himself in a way that he picked out these famous heroes that were famous or infamous, and he studied what made them successful and what were their downfalls. Self-discipline, he realized, was the one thing that really successful politicians shared.
You touch on whether the United States' treatment of Japan in World War II was motivated by racism. Do you think racism factored into Truman's decision?
I don't. It's a question that's been examined for 72 years, was it right or wrong. The actual decision was far simpler for Truman than you can imagine unless you've studied the subject. The whole thing hinged on a single word – the term "unconditional." If we had taken the word "unconditional" out Japan might've surrendered, but Truman had reason to believe that wouldn't go well for him in America. Roosevelt had the political clout to say we'll take out the word unconditional, but Truman didn't have that clout to say the war is over but they didn't surrender according to our demands. We were preparing to invade the mainland of Japan and it was going to be brutal. Truman thought that this would save American lives. He later said, "It occurred to me that a quarter of a million of the flower of our young manhood was worth a couple of Japanese cities, and I still think they were, and are." 
Why do you think he has become so beloved in the years since his presidency?
When you look back in time you see a president who faced a lot of decisions in which there was no right or wrong. Stimson said that dropping the bomb was our "least abhorrent choice" – there were decisions Truman made where there was a least abhorrent choice, like invading Korea. I think it was difficult to understand at the time but through history's looking glass, we can see that those decisions that upset people so much were the least abhorrent choice. Things like the Marshall Plan and the Truman Doctrine, those sorts of ideologies had been in place since Truman's time – that's how smart the thinking was.
Truman came from a struggling family, had no college degree, never could afford to own his own home. Was he the last story of an ordinary man becoming president? Is another Truman possible?
Yes, I do, but it would be like the scenario then – in which you have a whole litany of amazingly unlikely occurrences that would thrust a person like Truman into the presidency. That's what it would take. When you come down to it this was a guy who was amazingly unprepared for the presidency. So how did he become successful? He had a toolbox – a human Constitution of simple American values that were beaten into his head as a kid by his mother, like honesty is the best policy, make yourself useful. Everything stems from that human constitution, and when you know that, you can understand his thinking. He's not a man without flaws, but he understood that the political process is such that there is no right or wrong decision sometimes.
---
Related stories: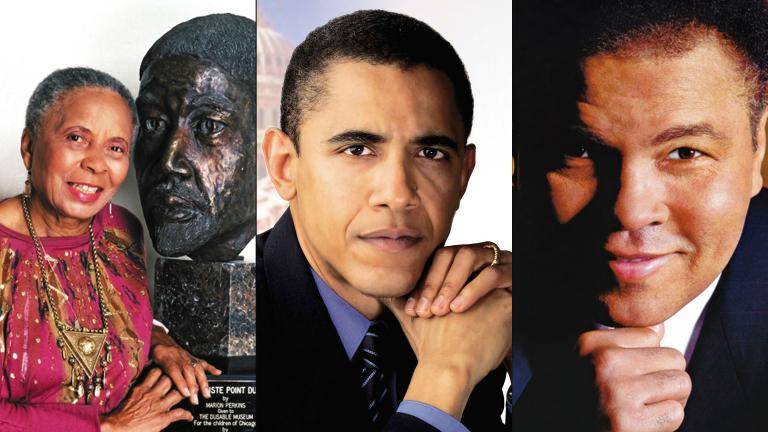 New Book Profiles Chicagoans Who Changed History
Nov. 13: From the obvious game changers to the surprising—and controversial—a new book by the publisher of N'DIGO profiles the biggest Chicago icons.
---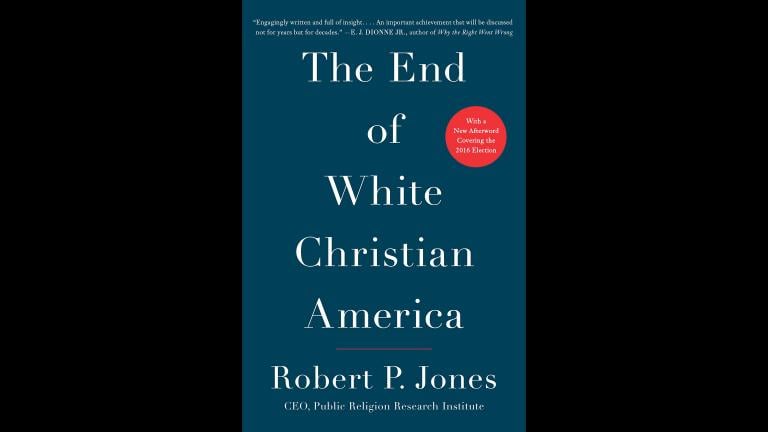 Author: Trump's Election Won't Stop 'End of White Christian America'
Nov. 7: Robert P. Jones on why the election of President Donald Trump was the "death rattle" of white Christian America.
---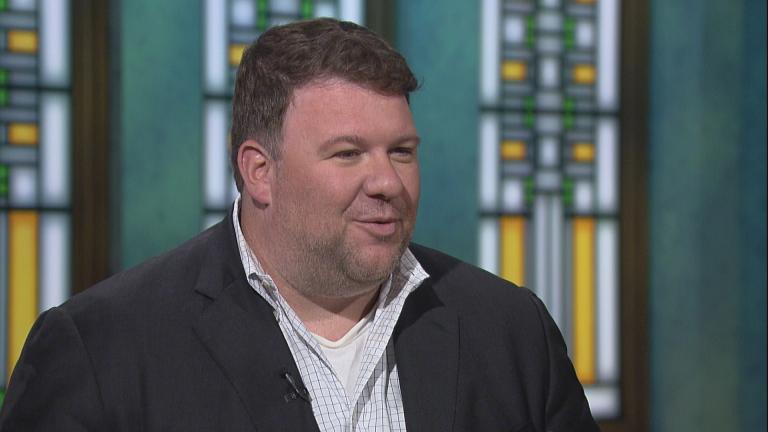 'Shattered' the Inside Story of What Sunk Hillary Clinton's Campaign
June 15: It was arguably the biggest political upset in American history. Political journalist Jonathan Allen joins us with his insight and to discuss the book he co-authored, "Shattered: Inside Hillary Clinton's Doomed Campaign."
---