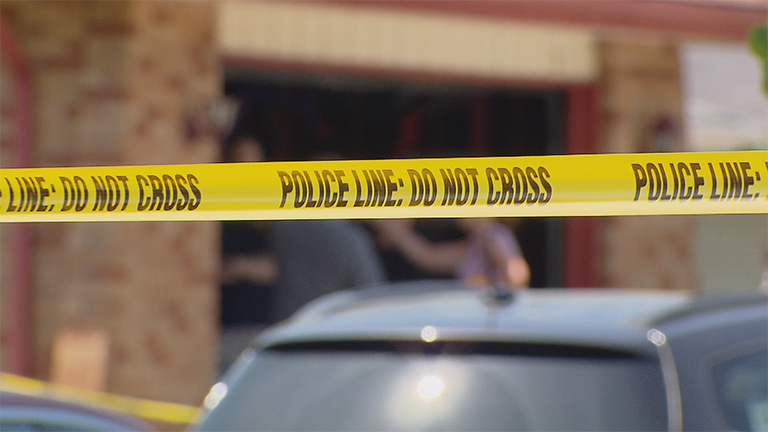 Reports of carjackings rose more than 45 percent in Chicago last year, and through the first weeks of 2018, there have been more than three carjackings reported in the city per day, on average. To combat this rise, the Chicago Police Department is now reaching out to federal and state law officials for assistance.
CPD Superintendent Eddie Johnson on Sunday announced plans for a new joint task force concentrating exclusively on vehicle thefts – a collaboration that will include the ATF, FBI, Illinois state police and federal prosecutors, among others.
"We're not playing around," he said during a press conference Sunday. "If they want to continue to go out there and take an easy path to taking someone's vehicle, we're going to take that path and punish them to the fullest extent of the law that we can."
Mayor Rahm Emanuel called this a "first step," in cracking down on carjackings, though Johnson was light on the specifics of what this task force will entail. An initial meeting between the various agencies involved was held Monday.
Chicago has a new tool to crack down on car jackings - a @chicago_police task force with ATF, State Police, the state & federal prosecutors, and suburban police. We are pulling all resources together to fight car jackings in our communities. https://t.co/AX66oGvRNe

— Chicago Police (@Chicago_Police) February 4, 2018
---
The idea is that these various agencies will be able to pool resources and come up with a better way to hold offenders accountable for these crimes.
"We are committed to working in partnership with law enforcement to investigate and build strong cases to address the troubling rise in car thefts and vehicular hijacking," the Cook County State's Attorney's Office said in a statement Monday. "Collaborative efforts like the task force are an important tool for bringing together stakeholders to share information effectively and coordinate our responses to this challenge."
Sunday's announcement comes after the number of carjackings rose starkly last year, with the total jumping from about 663 in 2016 to more than 960 in 2017. With 86 incidents already reported through the first four weeks of this year, according to city data, Chicago is averaging more than three carjackings per day in 2018.
Sometimes these vehicles are used in the commission of other crimes, like drive-by shootings or smash-and-grab robberies, Johnson said, while others seem to steal cars simply for the thrill of it.
One issue facing the task force is the average age of the offenders, who are often teens or juveniles. 
On Friday, three teens were apprehended after they stole a vehicle belonging to a former Chicago officer outside the DoubleTree Hotel on the Near North Side.
One of those offenders, a 15-year-old male, was released but then re-arrested Sunday night after he was found with a gun inside another stolen vehicle, according to police. All three teens have since been charged and released to their parents, CPD spokesman Anthony Guglielmi said Monday.
"Fourteen, 15 and, I think, 17 years of age," Johnson said, referring to the alleged carjackers in that incident. "That's what we're seeing, that juveniles are committing these crimes far more than they used to."
Suspects arrested and charged in similar incidents in recent months are routinely under the age of 20, including an 18-year-old who was shot and wounded after allegedly trying to carjack an off-duty police officer in Bronzeveille.
Earlier that month, two teens and a 20-year-old were charged with a carjacking in North Park. That same day, an 18-year-old was charged in a separate car theft in Bridgeport.
"All of our law enforcement partners and our judicial partners, we all have to get together and figure out a proper way to hold juvenile offenders accountable," Johnson said, "because you can't just give them a slap on the wrist, because when we do that, the message we send is that we're not serious about holding them accountable."
Contact Matt Masterson: @ByMattMasterson | [email protected] | (773) 509-5431
---
Related stories: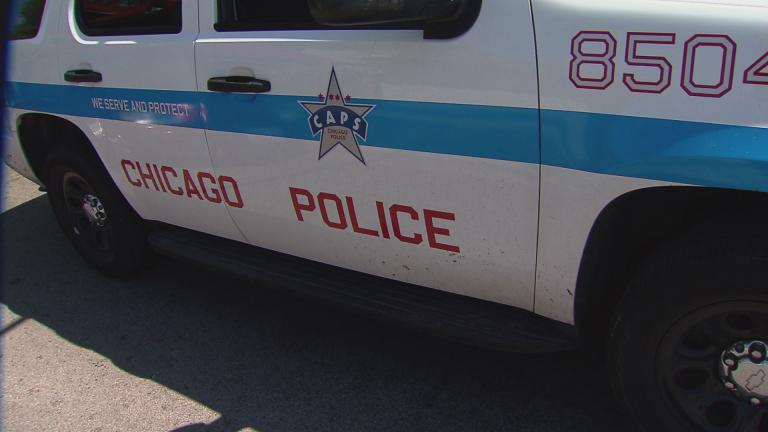 Police: Off-Duty Officer Shoots Would-Be Carjacker
Dec. 19: An off-duty police officer shot and wounded a would-be carjacker Monday evening in the Bronzeville neighborhood, according to the Chicago Police Department, which is dealing with an unprecedented spike in vehicle thefts this year.
---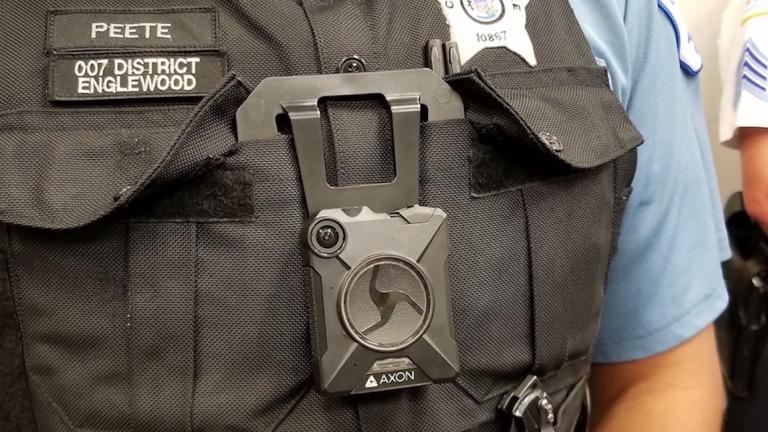 Chicago Police: Body-Camera Rollout Completed a Full Year Early
Dec. 11: More than 7,000 sworn officers and personnel in the Chicago Police Department are now outfitted with body-worn cameras, a goal the city says it met more than a year early.
---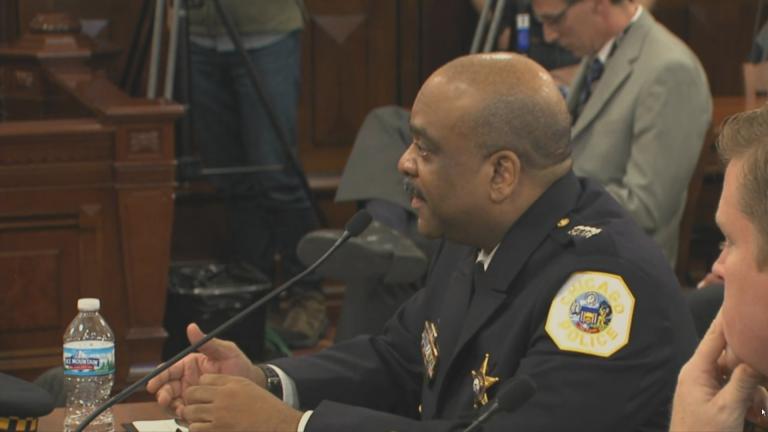 Eddie Johnson Talks New Police Reforms
March 14: Chicago Police Superintendent Eddie Johnson joins us to discuss his department's new policies and the challenges facing Chicago.
---