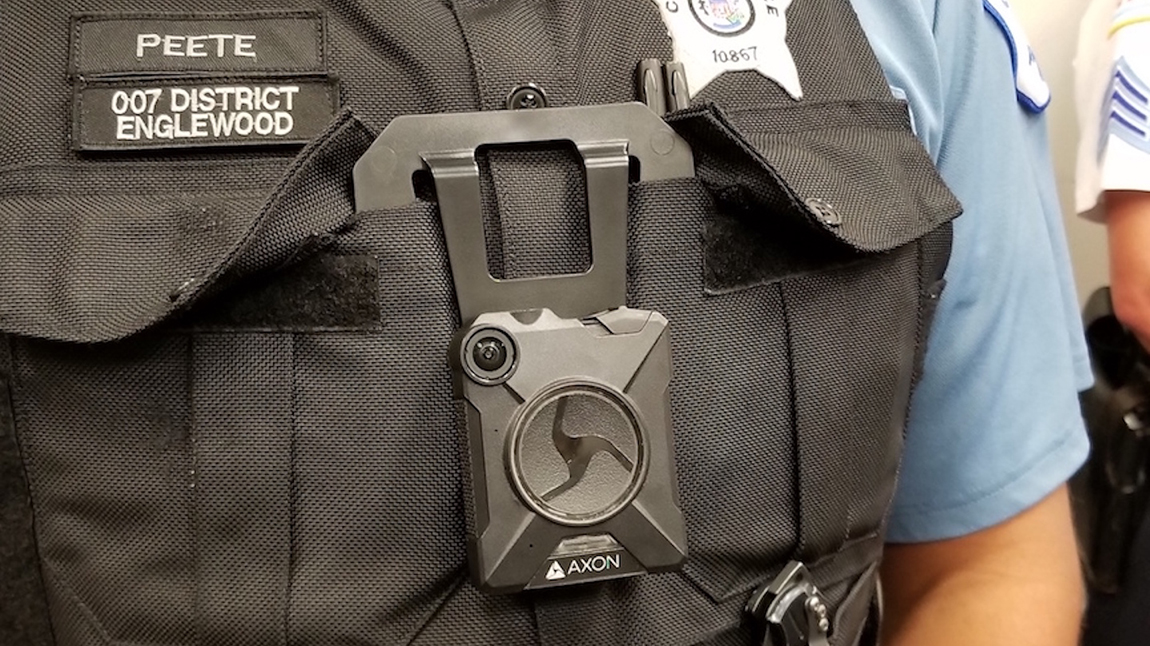 (Matt Masterson / Chicago Tonight)
More than 7,000 sworn officers and personnel in the Chicago Police Department are now outfitted with body-worn cameras, a self-imposed goal the city says it met more than a year early.
Mayor Rahm Emanuel and Police Superintendent Eddie Johnson on Sunday said AXON II cameras are now online within the Calumet, Near West, Albany Park and Grand Central police districts, meaning patrol officers throughout the city are now equipped with the technology.
"While this expansion to the districts is complete, our work isn't done yet," Johnson said. "We'll continue to look at areas where we can expand technology to not only aid us in the crime fight, but to also help us build a safer trust in the communities that we serve across the city."
The department's initial pilot program began in early 2015 with a few dozen cameras issued to officers in the Wicker Park and Logan Square neighborhoods. The full rollout was expected to run from 2016 through 2018.
In addition to every patrol officer, the department's tactical officers and supervisors will be equipped with body-worn cameras as part of the largest such rollout in the nation.
The cameras, about the size of a deck of playing cards, are affixed to an officer's chest and must be turned on and off manually. They can record up to eight hours of video per charge. When activated, the device displays a red dot and beeps every two minutes to remind all parties it's still recording.
State statutes outline when cameras must be activated – including during just about any service call that doesn't involve sensitive or private encounters with the public – and how long the video data must be stored before it can be deleted. Recorded videos are automatically uploaded to a secure cloud-based storage base to prevent tampering.
On top of increasing transparency with the community, CPD officials said the cameras have helped bolster their crime-fighting ability and have also led to drops in officer use of force. Johnson said the city has seen 700 fewer shootings in 2017 compared to last year, while Emanuel described the cameras as an "essential tool of transparency."
"It builds up both the transparency of building blocks," he said, "because at the end of the day there is nothing stronger in the city of Chicago than the relationship between the members of the community and the block clubs that are here and the Chicago Police Department."
Contact Matt Masterson: @ByMattMasterson | [email protected] | (773) 509-5431
---
Related stories: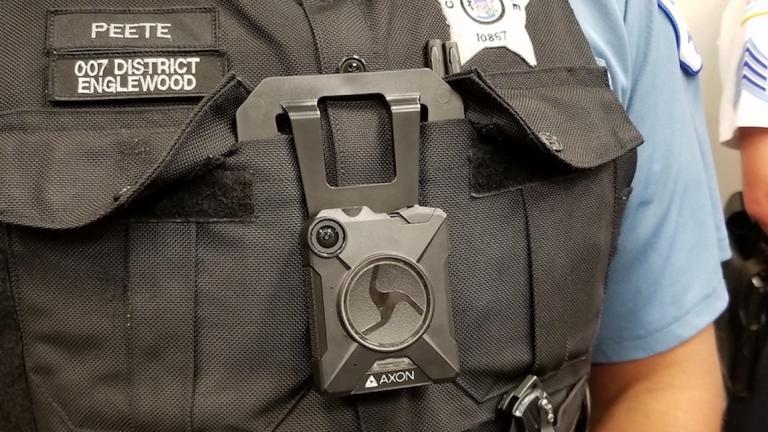 Chicago Police Ramping Up Rollout of Largest Body Camera Program in US
Oct. 13: By the end of this year, the Chicago Police Department believes it will have the nation's largest collection of officer-worn body cameras in use.
---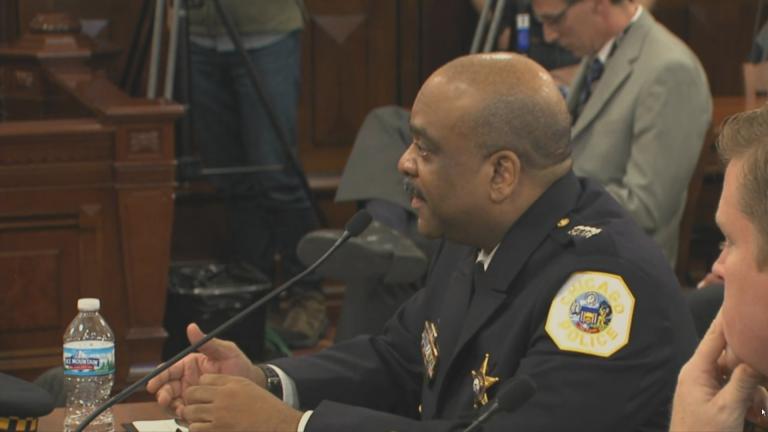 Eddie Johnson Talks New Police Reforms
March 14: Chicago Police Superintendent Eddie Johnson joins us to discuss his department's new policies and the challenges facing Chicago.
---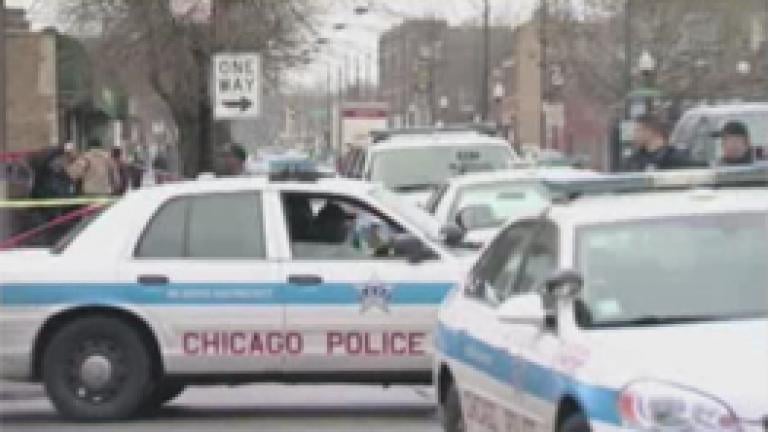 CPD to Get Body Cameras This Week
Jan. 20, 2015: Chicago mayoral candidates sound off on public safety. Should Police Supt. Garry McCarthy stay for another term? Find out what they have to say.
---