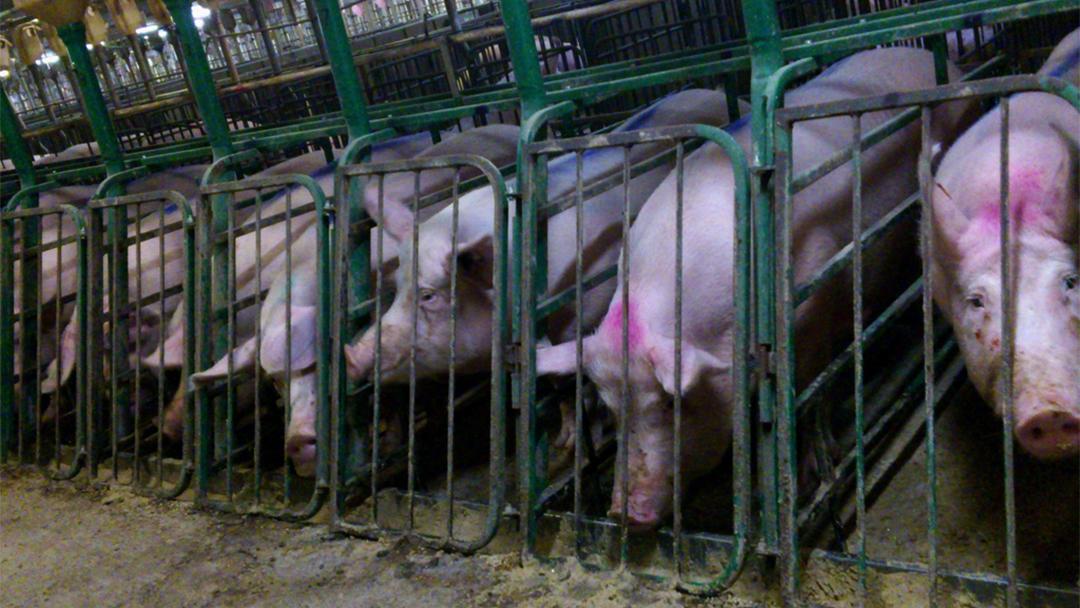 Hog confinement facilities, like this one in the Canadian province of Manitoba, often use gestation crates that prevent pigs from being able to turn around. (Mercy For Animals Canada / Flickr)
A campaign launched by an Illinois-based animal welfare group is targeting one of the country's most popular grocery stores, and it has gained traction nationwide.
Jessica Chipkin of the nonprofit Crate Free Illinois launched a Change.org petition last fall calling on Trader Joe's to stop purchasing pork from suppliers that use gestation crates, tight metal stalls that keep pigs in one position for the majority of their lives.
The petition asks the grocery store chain to join the majority of large U.S. food companies that have committed to phase out the use of the cages, which are about 2 feet wide by 7 feet long and are banned in 10 states. They are still authorized in Illinois, the country's fourth-largest pork-producing state.
Studies show that sows kept in the crates have lower bone strength and muscle weight and are more likely to exhibit abnormal behaviors, such as repetitive bar-biting.
"These animals are immobilized for virtually all of their lives," said Josh Balk, vice president of farm animal protection for the Humane Society of the United States. "Pigs are intelligent, inquisitive creatures, [and] to subject these animals to this type of cruelty is heinous. These animals in essence go insane because they're immobilized and unable to even turn around for years on end."
As of Tuesday, the petition had more than 360,000 signatures, ranking it among the top 10 percent of Change.org petitions created last year, according to the company. 
"Many of us are loyal Trader Joe's shoppers who appreciate the grocery chain's healthy low-priced foods, upbeat atmosphere, and superior customer service," the petition states. "That's why it is especially disheartening to learn that unlike almost every other major grocer in the U.S., Trader Joe's still doesn't have a policy to eliminate gestation crates from its supply chain."
Gestation crates like the ones pictured are tight metal stalls that keep female pigs in one position for the majority of their lives. (Humane Society of the United States / Creative Commons)
The German-owned company has nearly 500 stores in the U.S. and more than 20 in the Chicago area. Most of Trader Joe's conventional pork suppliers use gestation crates, according to an October 2017 email from the company to Chipkin that was reviewed by Chicago Tonight.
But the email notes that among the pork products it sells, two of them – ground pork and pork loin chops – come from suppliers that do not use the cages.
Major grocery chains such as Kroger, Safeway, Whole Foods and Costco have announced plans to eliminate gestation crates from their supply chains, according to the Humane Society. Many of the country's largest food companies have made similar commitments, including Chicago-based Kraft and McDonald's, along with Hormel, Hillshire, Smithfield, Burger King, Wendy's, Subway and Chipotle.
"Trader Joe's has made itself an outlier in still refusing to announce a policy that allows pigs within their supply chain to even turn around," Balk said.
A spokesperson for Trader Joe's did not respond to requests for comment.
Earlier this year, Crate Free Illinois launched a separate petition calling on Carlyle, Illinois-based The Maschhoffs – the country's third-largest pork producer – to phase out the use of gestation crates on family owned and contract farms.
The nonprofit also played a role in the creation of a new group, the Illinois Agricultural Advisory Council, which formed last summer to promote humane farming and expose animal abuse by some of the state's industrial livestock producers.
Like many food companies, Trader Joe's committed years ago to phase out the sale of eggs from hens that are confined to cramped battery cages. The company said that by 2025, all eggs sold in its stores will come from cage-free hens.
"You think of Trader Joe's as a socially responsible, agriculturally responsible company that would be out in front of this type of thing," Chipkin said, referring to the gestation crates used to confine pigs. "That's why there seems to be such a disconnect here."
Contact Alex Ruppenthal: @arupp | [email protected] | (773) 509-5623
---
Related stories: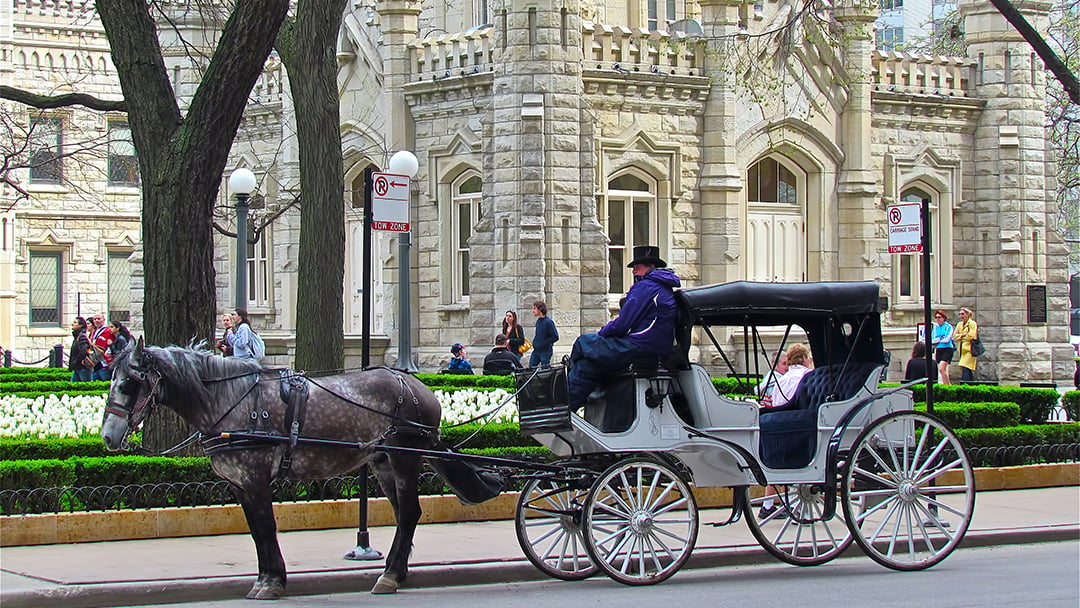 Horse Carriage Violations Spike, But Activists Say Oversight Lacking
Nov. 30: Horse-drawn carriage rides are popular with tourists, but animal welfare advocates say the practice is inhumane—and that Chicago's three carriage companies are routinely breaking the rules.
---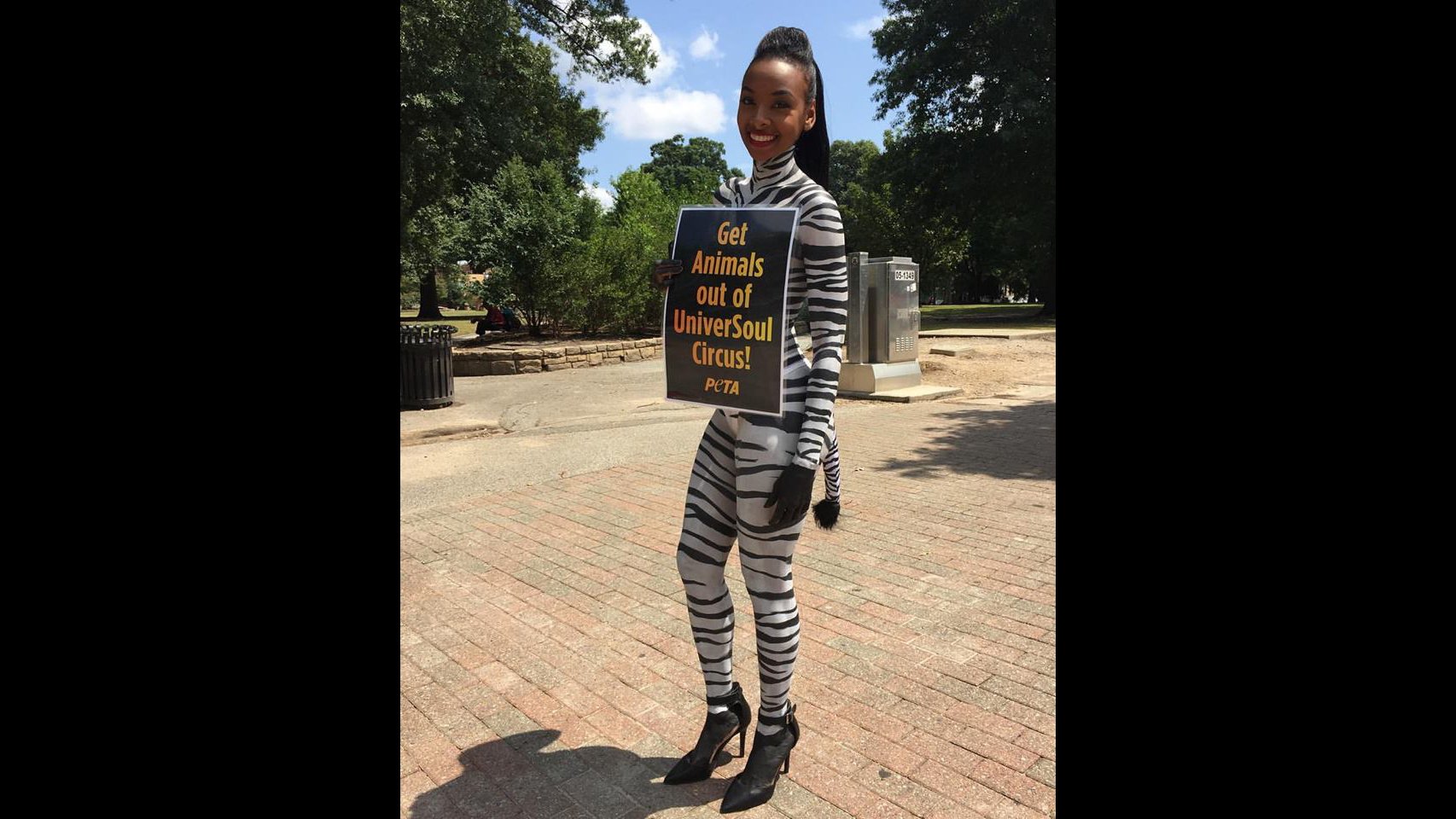 Half-Naked 'Zebra' to Protest Circus Opening This Week in Chicago
Oct. 3: Dressed in little more than black-and-white body paint, a PETA supporter on Wednesday will urge passersby to skip performances this month by a circus company with a track record of mistreating animals.
---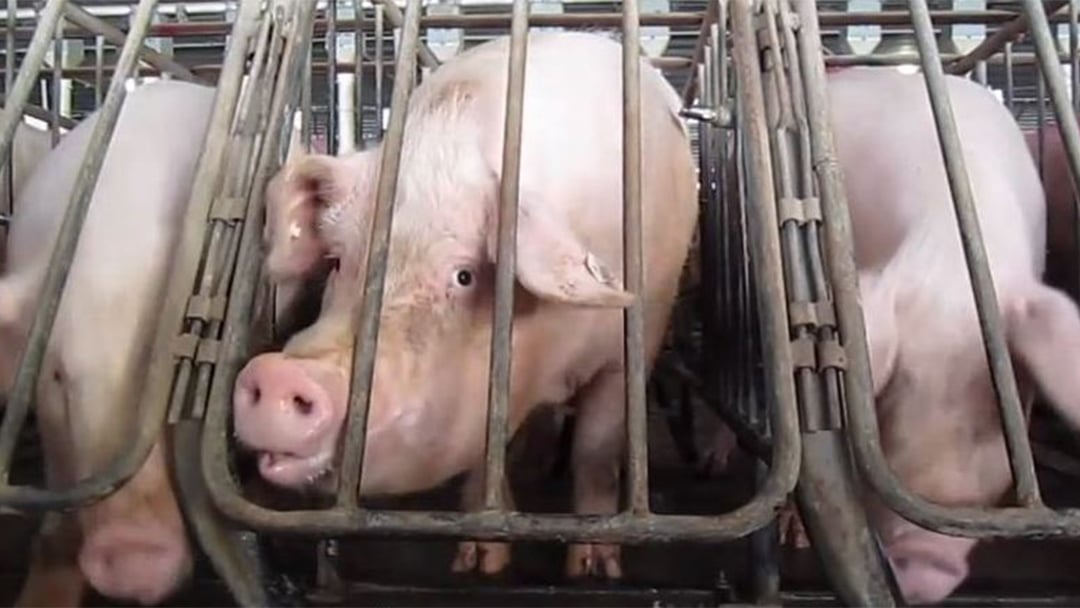 New Group to Promote Humane Farming, Expose Animal Cruelty in Illinois
Aug. 16: Illinois farmers and animal welfare experts say they will promote farms where animals are raised humanely, following a Chicago Tribune investigation last year on the state's biggest pork companies.
---