New York City motorists may soon need to pay a fee to drive in the city's busiest areas during the week.
A panel assembled by New York Gov. Mario Cuomo is proposing a pay-to-drive plan that would charge car drivers $11.52 and truck drivers $25.34 to drive in Manhattan's central business district, south of 60th Street, on workdays between 6 a.m. and 8 p.m.
The scheme would help ease traffic jams and bring in some much-needed revenue – something Chicago could certainly use.
In fact, both Gov. Bruce Rauner and the Illinois Department of Transportation are pushing for congestion pricing in the form of express lanes on the Stevenson Expressway that would allow drivers to bypass traffic by paying an extra toll.
A spokesman for IDOT said the plan would likely be a private-public partnership in which a developer "builds, operates and maintains the new lanes and collects tolls in return on the investment."
The IDOT spokesman added that Illinois lacks the financial means to implement the project on its own and that the General Assembly has "refused to take it up for consideration."
Chicago has its fair share of traffic tangles, even if the city's population is only roughly a third of New York City's.
In 2015, American Highway Users Alliance, a research-based nonprofit for the trucking industry, ranked a 12-mile stretch of Chicago's Kennedy Expressway, between the Jane Byrne Interchange (I-290) and Edens junction (I-94), as the worst traffic bottleneck in the country.
Beyond causing a headache for drivers – and increase the risk of road rage –  traffic congestion can slow a region's economic health as well as increase air pollution and carbon dioxide emissions.
Joining us to discuss different traffic congestion plans are Joseph Schofer, a civil engineering and transportation professor at Northwestern University; and Jamie Simone, the Illinois Department of Transportation's bureau chief of program, project and safety outreach.
---
Related stories:
Motor Vehicle Deaths Claim 40,000 Americans in 2016
Jan. 16: Deaths from distracted driving are rising sharply. We talk with a transportation safety expert about what can be done to bring the number of fatalities down.
---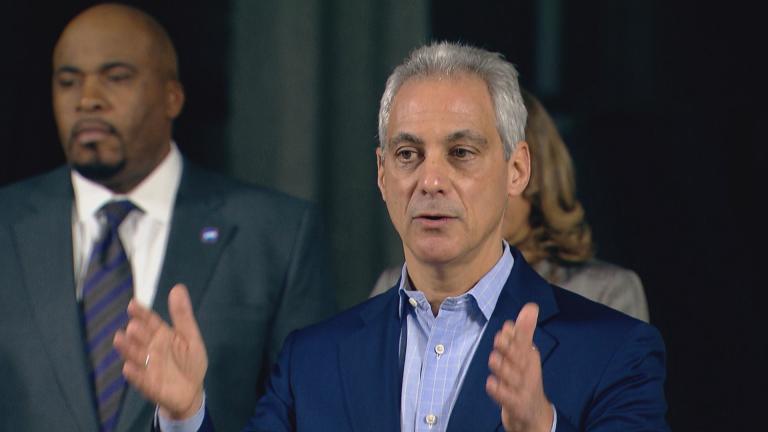 High-Speed O'Hare Airport Service Barrels Forward
Nov. 29: How would you like to whisk from the Loop to O'Hare International Airport in under 20 minutes? Mayor Rahm Emanuel says the idea is one giant step closer to reality.
---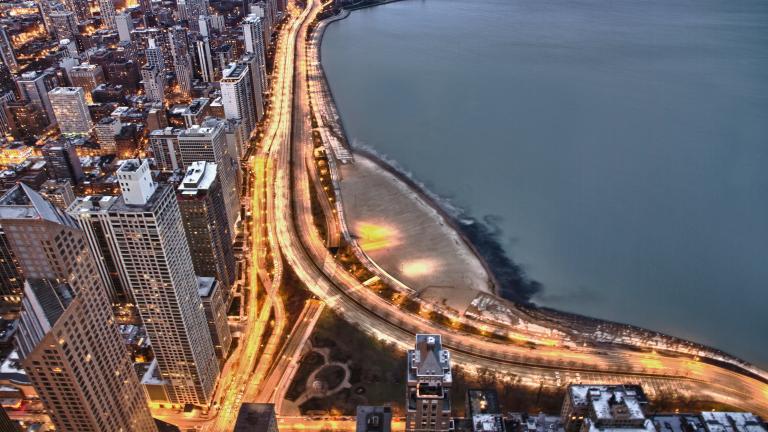 New Law Paves the Way for Noise Monitors on Lake Shore Drive
Aug. 23: Gov. Bruce Rauner signed a measure this week allowing the city to install noise monitors along the scenic expressway, following residents' complaints.
---