Ald. Ed Burke, chairman of the Finance Committee, has amassed considerable power during his nearly 50 years in the City Council.
Over that time the 14th Ward alderman has also come under fire for some ethically questionable practices.
He is now under fire, once again. This time for a move to prevent two buildings represented by his law firm from paying higher property taxes. The issue came to light after Ald. Ricardo Munoz (22nd Ward) introduced a measure last week to reassess the property value of seven prime commercial buildings downtown that he believes were significantly undervalued.
The measure was co-sponsored by more than 20 alderman and orders the city's Law Department to initiate reassessments of the properties.
"These seven properties were the ones with the biggest discrepancy between assessed valuation and the most recent sales data," said Munoz.
But the order to get those properties reassessed could stall after Burke requested the measure be sent to the Finance Committee he chairs. That could effectively kill the order if, as chairman, he declines to allow a hearing on the proposal.
Asked if he believed the properties were being deliberately undervalued, Munoz had the following response:
"I think that is a question for (Cook County Assessor Joe Berrios) but I can't help but believe that these downtown properties are being assessed erroneously, and that's why we are complaining and filing for a reassessment."
Property assessments in Cook County have come under increased scrutiny after an investigation by the Chicago Tribune and ProPublica revealed that many large commercial buildings as well as the homes of richer residents are often under-assessed. By contrast, many poorer homeowners appeared to have unduly high assessments. Higher assessments mean higher taxes.
Sarah Brune, executive director of the Illinois Campaign for Political Reform says it's hard to know whether the assessments in Cook County are fair because the process is opaque.
"I can't speak to the assessment process itself and part of the reason for that is that Cook County does not follow transparency standards that would be considered best practice in other parts of the country," said Brune.
"In California, for example, there are in office audits of assessments every five years. Findings from those audits are published online for everyone to see and then the assessor responds to those published reports with a plan to correct any issues," said Brune. "We don't know much of this information about Cook County simply because there aren't reports published and we can't see their methodology."
Munoz and Brune join Eddie Arruza to discuss the fairness of the city's assessment process and possible conflicts of interest.
---
Related stories: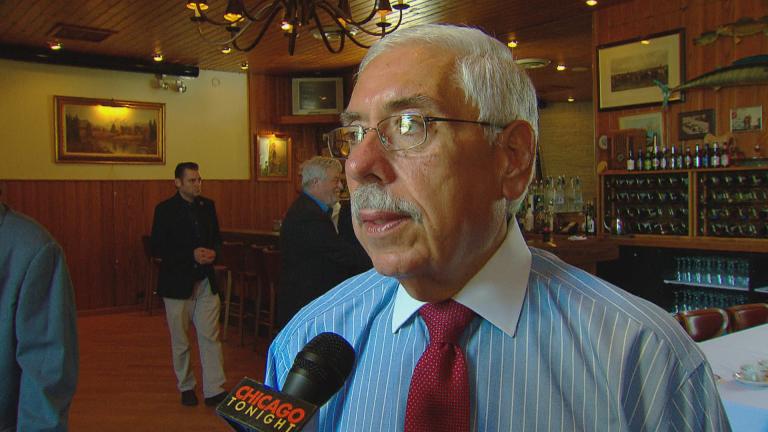 Cook County Assessor Berrios Faces More Heat
Dec. 19: A government watchdog group is calling for oversight of Cook County Assessor Joe Berrios and the way his office assesses property values.
---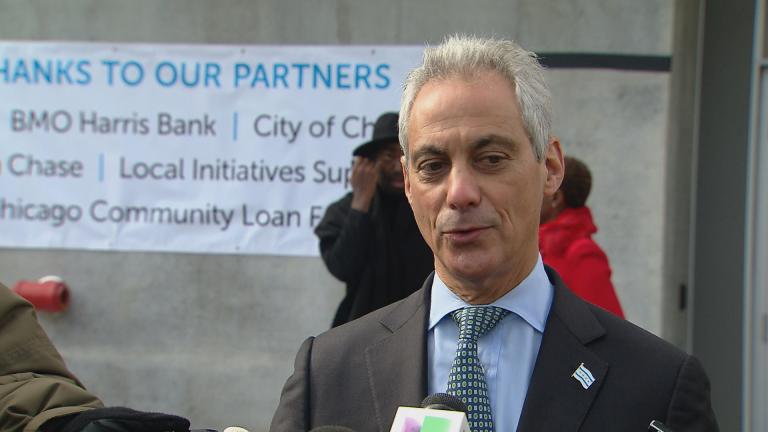 Mayor Weighs in on Alderman's Association With President Trump
Nov. 7: It's Mayor Rahm Emanuel and the city of Chicago vs. Ald. Ed Burke and President Donald Trump, so to speak.
---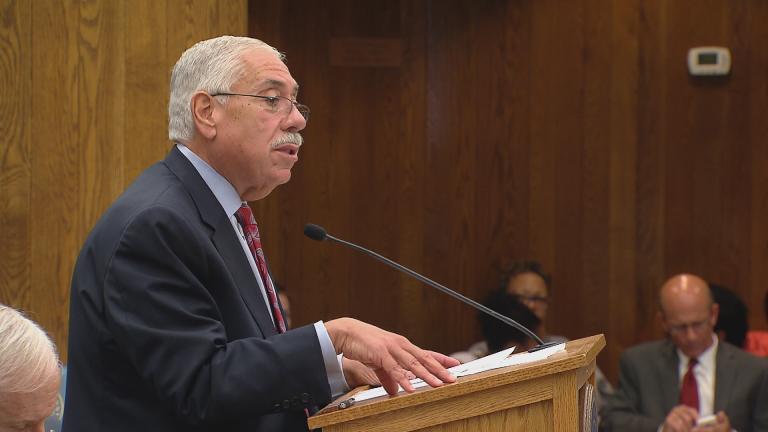 Cook County Assessor Joseph Berrios Grilled on Property Tax System
July 18: Is the property tax assessment system in Cook County institutionally racist? Assessor Joseph Berrios addressed that question and others before a packed Cook County Board room on Tuesday.
---