Tensions flared Wednesday at a City Council meeting over a government subsidy to a Catholic hospital that opposes abortion and contraception, causing a rift along social and racial lines. 
It was a close vote by Chicago standards, with the final tally of 31 approving the subsidy, 18 disapproving, some staunch mayoral allies breaking with him for the first time. The $5.6 million TIF subsidy would go to Presence Health Care, the state's largest Catholic health care provider. Proponents say the subsidy has helped with the effort to build four new clinics in underserved areas on the South and West Sides, where residents need the treatment.
The problem for many aldermen: Presence doesn't provide abortion or contraceptive services for women because of its adherence to Catholic orthodoxy.
"This is about whether or not public tax dollars should be used to subsidize a private institution that does not provide the full array of reproductive health services to women," said Ald. Brendan Reilly (42nd). "That to me is the only issue."
But the debate had a tinge of racial politics attached to it, as many African-American aldermen resented the opposition to badly needed health centers in their communities.
"It's our turn to get something for health care, and all of a sudden (you're) moral values have to kick in," said Ald. Anthony Beale (9th). "Give me a break, y'all. When is it time to redevelop this entire city and give this entire city the access it deserves?"
Opponents also dispute the notion that this is helping the neighborhoods, claiming that the subsidy is for Presence to move its headquarters to the Loop. The issue paints Mayor Rahm Emanuel into a bit of a box as he gears up for a potential re-election bid. He reassured voters of his bona fides as a pro-abortion rights leader, even though the vote gives potential opponents on the left to question his record on that. Emanuel claims the opposition was all politics – noting that similar deals for other religions health institutions were approved without the issue of abortion being mentioned.
"All of a sudden, with an election looming, we change the rules on a measure for people that are actually fulfilling community healthcare in Belmont-Cragin and Calumet Heights, where other community providers will not go and practice," Emanuel said.
Also Wednesday at City Council: the ordinance for the planned development for the Obama Presidential Center in Jackson Park was officially introduced; and the council approved a labor agreement with unions representing about one-fifth of the city's workforce. Also, Ald. Ricardo Munoz (22nd) introduced an ordinance that would have the city's law department challenge some large Loop buildings that tried to lower their tax assessments.
COUNTY BOARD
There was a also a Cook County meeting Wednesday featuring some more heat for a pair of embattled county officials: Assessor Joe Berrios and Circuit Court Clerk Dorothy Brown.
Berrios was called to testify before commissioners Wednesday but skipped out on it. Meanwhile, Commissioner Larry Suffredin introduced an ordinance calling on Brown to appear before the board to answer questions on why her office has yet to implement a full-on electronic filing system for cases. Brown told us previously on this show she'd be happy to answer any questions from board members.
Follow Paris Schutz on Twitter: @paschutz
---
Related stories: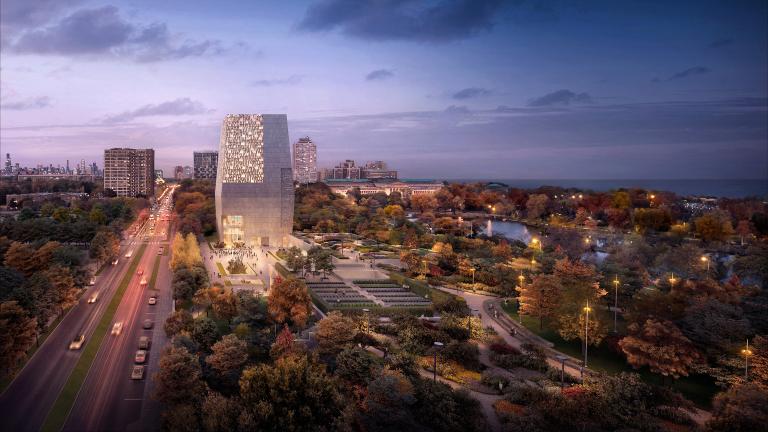 Revised Obama Presidential Center Plans Submitted to City Hall
Jan. 10: The Obama Foundation says it revised plans for the Obama Presidential Center after extensive community input. But are they enough to silence critics of the center, and will city officials OK the plans?
---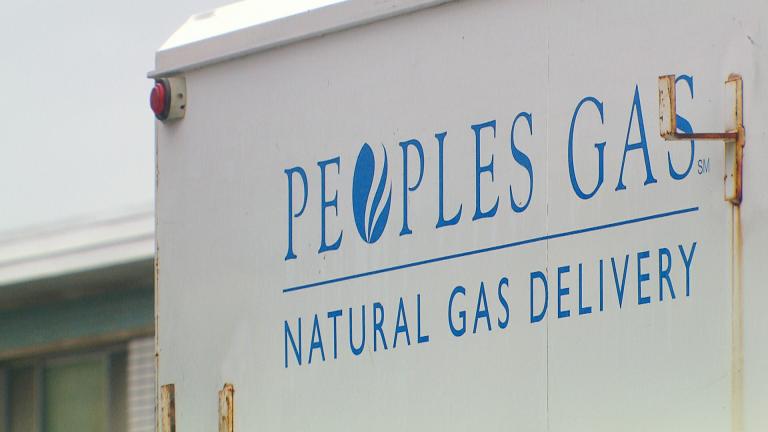 Massive Peoples Gas Pipeline Upgrade to Result in Higher Prices
Jan. 9: State regulators are set to approve a pipe modernization project that could double your natural gas bill over the next 20 years.
---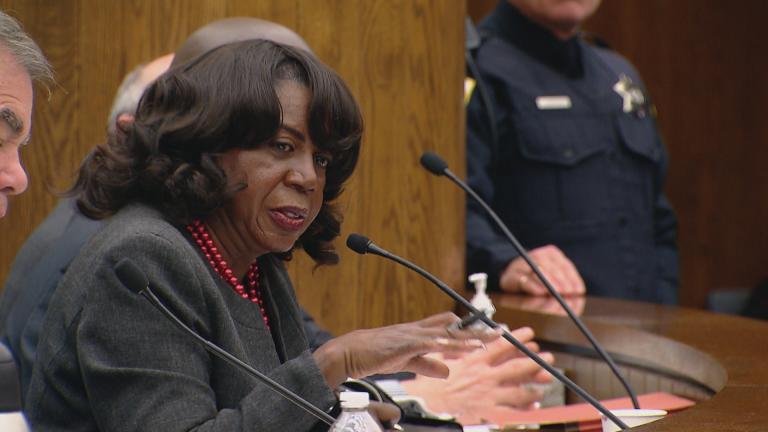 Dorothy Brown's Office Granted More Time to Modernize
Jan. 3: In 2018, the notion that one of Cook County's most important offices is still using systems that Charles Dickens would recognize would seem to be a problem. Cook County Circuit Court Clerk Dorothy Brown joins us.
---