After a 2016-2017 winter that saw very little snow – but some stretches of brutal cold – what can Chicago expect for the upcoming winter season?
According to the National Weather Service, much of the U.S. is in for a third straight mild winter, but it's not clear whether Chicago will dodge an icy bullet. If a La Niña weather pattern forms, it's expected to bring more precipitation.
But are those predictions likely to pan out?
The National Oceanic and Atmospheric Administration's winter temperature outlook says it's probable that much of the U.S. will see a warmer-than-average winter, but the Chicago area is listed as having equal chances, "which means there's not a lot we can say one way or the other in terms of temperature," said Victor Gensini, assistant professor in Northern Illinois University's department of geographic and atmospheric sciences. "But for precipitation, we are forecast to experience above-average amounts of precipitation. Of course, when you get above average precipitation in the winter, that typically means more snow than average."
Gensini cautions that long-term forecasts like this one aren't deterministic (i.e. tomorrow's high in Chicago will be X temperature). Rather, they're probabilistic (i.e. it's X percent likely Chicago's winter will be warmer or colder than average). But they still serve a purpose.
"These forecasts are useful for people that are planning for things like energy demand or snow removal," Gensini said.
Still, College of DuPage meteorology professor Paul Sirvatka cautions not to put too much stock in predictions like these. "Sometimes making a seasonal forecast is like predicting the sex of a baby – you've got a chance of being right, it doesn't mean that you've got the skill."
For Sirvatka, preparedness is the key regardless of the predictions.
"The possibilities are that we're going to get some substantial snow events this year, or that we may have some significant cold outbreaks," he said. "So when that happens, are people prepared in the short term? Because it's the short term that really impacts the individual person."
And Gensini argues investing in research to improve forecasting will be increasingly important as climate change makes weather increasingly variable.
"There are tools, techniques, and data sets out there that will in the future allow us to become more accurate at predicting extreme weather on say, the three-week, four-week, and five-week time scales, and perhaps out as far as maybe three or four months. But it is a very untapped area of research right now."
Sirvatka and Gensini join Chicago Tonight for a conversation.
---
Related stories: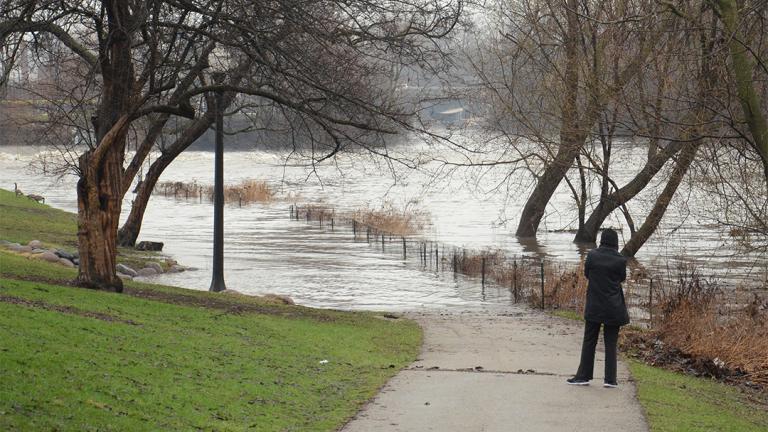 Tips for Conserving Water to Prevent Flooding in Chicago
Oct. 24: There are more soggy days ahead. Find out how you can help ease the burden on the Chicago River and reduce the risk of flooding.
---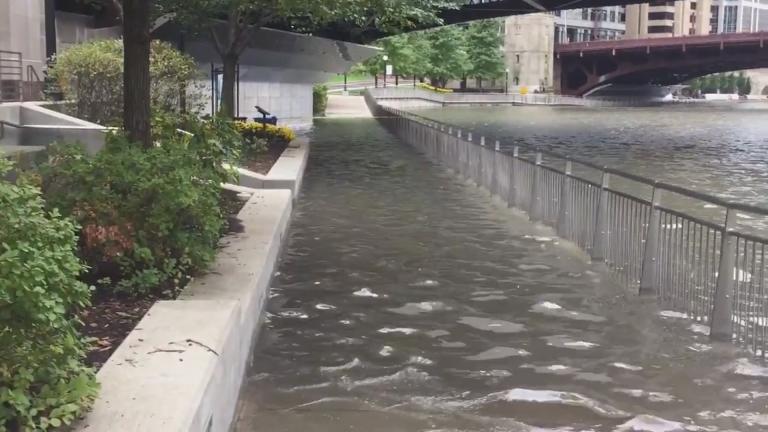 Weekend Storm Overwhelms Chicago's Sewer, Deep Tunnel System
Oct. 16: Chicago's sewer and deep tunnel system couldn't handle this weekend's rain, allowing untreated sewage and stormwater into Lake Michigan.
---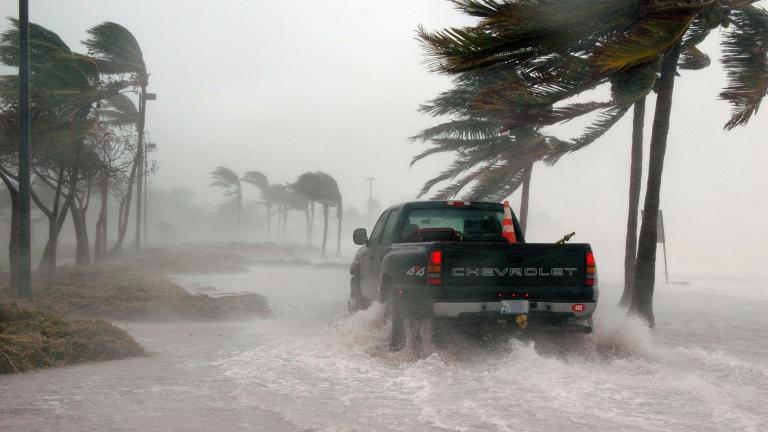 Climate Change and Infrastructure Failings in Extreme Weather
Sept. 11: What part – if any – does global warming play in the intensity of hurricanes? And what infrastructure failures contribute to the utter loss and destruction during extreme weather?
---