Chicago Cracks Down on Party Buses
New Year's revelers may want to take note: The city plans an extra crackdown on party buses that shuttle people from bar to bar. Chicago police say extra scrutiny on party bus operators has already led to lower violent crime.
The party's over, so to speak, for some party bus or party limo operators that are not following a new city ordinance that went into effect earlier this year. The ordinance prohibits firearms on any party bus, it requires a security guard for any transport vehicle with over 15 people, it also requires security cameras and a log of every stop the bus makes. The city says they've imposed $80,000 in penalties, issued 125 tickets and 28 cease and desist orders.
The city says there is a list of licensed party bus operators on the city website, but several others operate without the proper licensing and that revelers need to be aware.
"People need to put their safety first, and they need to get assurance that these companies are doing the right thing," said Business Affairs and Consumer Protection Commissioner Rosa Escareno. "When the situation goes bad, it's often too late."
Meanwhile, the Chicago Police Department says that party buses have often spurred violent crime and that the recent crackdown is about keeping people safe.
"A number of the patrons are on the party bus are carrying firearms and are drinking to excess," said 19th District Commander Marc Buslik. "Mix those two things together, we get the problems that we've seen with violence either on the bus itself or off the bus, where people are being picked up or where people are being dropped off."
The city says it's successfully cracked down on illegal party bus operators that are based within city limits, but it is seeking statewide legislation to help crack down on those that come into the city from the suburbs
New Taxes and Fees in 2018
City Council did approve a new budget without a new property tax hike for 2018, but nonetheless taxes will still go up as a result of the incremental hike that was approved three years ago.
That means a relatively modest $63 million increase in city's share of property taxes, plus a $225 property tax hike for CPS that will largely fund teacher pensions.
There will also be a host of new fees including a $1.10 spike in the phone fee to $5 a month – as well as higher water and sewer fees, and a 15-cent rideshare fee to fund public transit. But city spokespeople are quick to point out that the mayor successfully lobbied Springfield to increase the homeowner's exemption for Chicagoans from $7,000 to $10,000, and that the amusement tax will be eliminated for small and mid-size performance venues (but will go up from 5 to 9 percent for large venues, like the United Center).
Beyond that, the CTA has approved a 25-cent fare increase, bringing fares to $2.25 for bus rides and $2.50 for train rides, and there will be slight fare increases for Metra as well. Those agencies largely blame a decrease in state funding for the need to raise more revenue.
Follow Paris Schutz on Twitter: @paschutz
---
Related stories:
City, County Overwhelmingly Approve 2018 Budgets
Nov. 21: Chicagoans will soon be paying a little more for ride-sharing services and for big concerts at places like the United Center and Wrigley Field. But with the soda tax long gone, what is the fate of county jobs?
---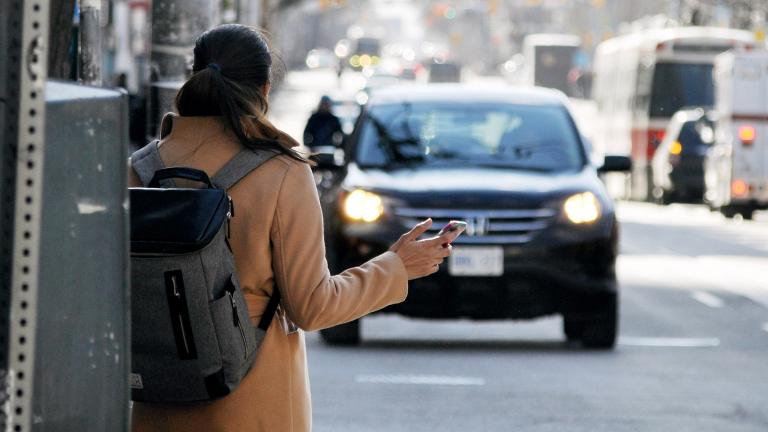 Ride-Sharing Fees, Amusement Tax Advance in City Council
Nov. 13: The City Council on Monday advanced the mayor's 2018 budget proposal, but not without some trepidation from aldermen.
---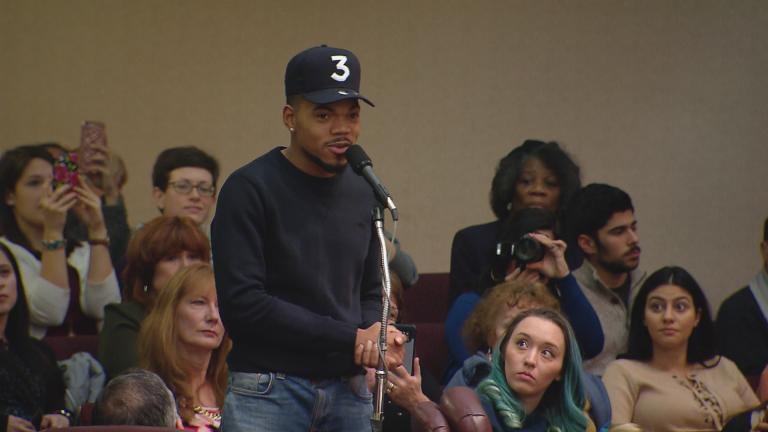 Chance the Rapper Scolds Chicago City Council
Nov. 8: Grammy winner and Chicago native Chance the Rapper showed up at Wednesday's City Council meeting to give aldermen—and Mayor Rahm Emanuel—a piece of his mind.
---