Chicago police officers who file grievances over punishments handed down to them may go unpunished for years due to a sluggish and cumbersome appeal system.
That's according to multiple articles written this year by Chicago Tribune reporter Jennifer Smith Richards and ProPublica Illinois reporter Jodi Cohen.
Beyond cases that languish without any movement, the reporters found that 85 percent of the 314 grievances filed since 2010 have resulted in overturned or reduced punishments.
What effect is this disciplinary loophole having on police officers and the people who accuse them of wrongdoing?
Joining us to discuss their stories are journalists Jennifer Smith Richards and Jodi Cohen.
Below, a Q&A with Smith Richards and Cohen. 

Chicago Tonight: These grievances are filed by police officers and their union to the Chicago Police Department's Management and Labor Affairs Section. What do you think is the reason for the inefficiencies you uncovered?
Jennifer Smith Richards: The process by design is pretty inefficient because there are lots of different stakeholders involved: you have the investigative agencies sending their investigations into this office that handles the labor grievances. There's a lot of back and forth. The union is involved. I would characterize it as a very heavy bureaucracy.
We know through years of reporting now that the watchdog agencies that oversee the police department don't communicate very well with the police department. There's not a lot of information that flows freely back and forth. Sometimes things get mixed up and lost, frankly, as they're sharing information about these disciplinary cases.
CT: By investigative agencies, you're referring to the Civilian Office for Police Accountability (COPA) and, in the past, the Independent Police Review Authority (IPRA)?
JSR: Correct.
CT: Is there any way for the public to check on which officers appealed their punishments and the results of those proceedings?
Jodi Cohen: When officers grieve, it's very much a behind-closed-doors process. Nobody knows what happens. There's no reporting – it's not like every month there's a report that says 'This many officers grieved and in this many cases the suspensions were upheld.' Under FOIA it's publicly available, but there's no easy way to get the information. What we found once we were able to track these hundreds of cases was that officers almost always won when they appealed.
CT: What's the range of infractions that officers can file an appeal over?
JC: There's a broad range – excessive force cases, domestic violence, a lot of issues on the job, like not filling out the paperwork properly or insubordination, but a lot of them are misconduct complaints involving the public, whether it's excessive force or domestic violence or verbal abuse.
The superintendent ultimately serves the officer with the punishment. Like if an officer is to be suspended, the police department serves the officer with a suspension notice but the cases are investigated either by the police department's internal affairs division, which is staffed by officers, or the police watchdog agency COPA, the civilian agency that investigates the most serious complaints against police.
CT: But an officer can only file a grievance of a punishment that's up to a one-year suspension? Not a firing?
JC: Exactly. So if an officer is going to be fired, the only way to appeal that is to the police board and then the police board decides whether to fire the officer.
CT: The city is currently in labor contract negotiations with the police union. Have you received any word as to whether the city, police department and/or police union is planning to correct this process?
JSR: I can't say whether they're negotiating this specific thing. I do know that there have been several officials that have raised concerns about making sure that the police accountability system is as streamlined as possible and that once a punishment is assigned to an officer, it sticks.
The police department and COPA have repeatedly said there will be a case management system – this has been something they've promised for months. It's unclear when that will happen and how seamless it will be between all the agencies, but that is something they've promised.
CT: Is there any sentiment expressed by police officers that this slow appeal process isn't affording them their due process?
JSR: That is one of the chief concerns of the police union. This system was designed to allow officers to dispute things that were unfair or punishments that were handed out in an unfair manner. I don't think anyone argues against officers having due process.
I do think that, particularly for the length of time that these investigations take and then the length of time that the discipline could spend in a grievance process, by the time a final decision is reached, it's often been many, many years after the complaint was made, after the original incident. I think most people agree that if you take many years to discipline an officer, the effects of trying to correct that behavior, is long gone. It's much less effective to stop a behavior that you think is inappropriate if it's nine years after the fact. That's a real downside.
Follow Evan Garcia on Twitter: @EvanRGarcia
---
Related stories: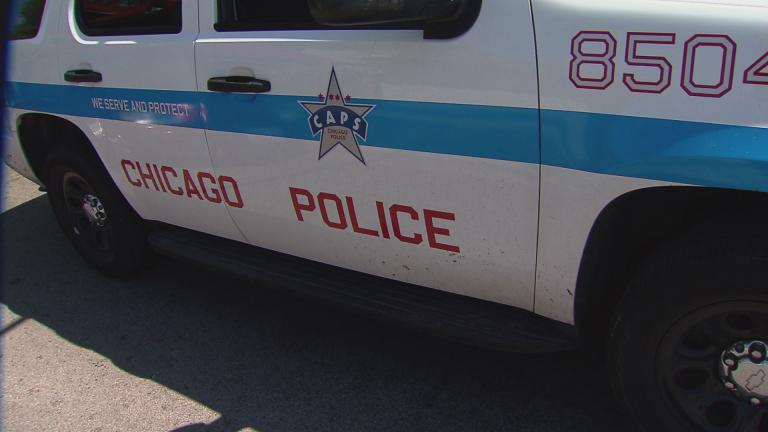 Police: Off-Duty Officer Shoots Would-Be Carjacker
Dec. 19: An off-duty police officer shot and wounded a would-be carjacker Monday evening in the Bronzeville neighborhood, according to the Chicago Police Department, which is dealing with an unprecedented spike in vehicle thefts this year.
---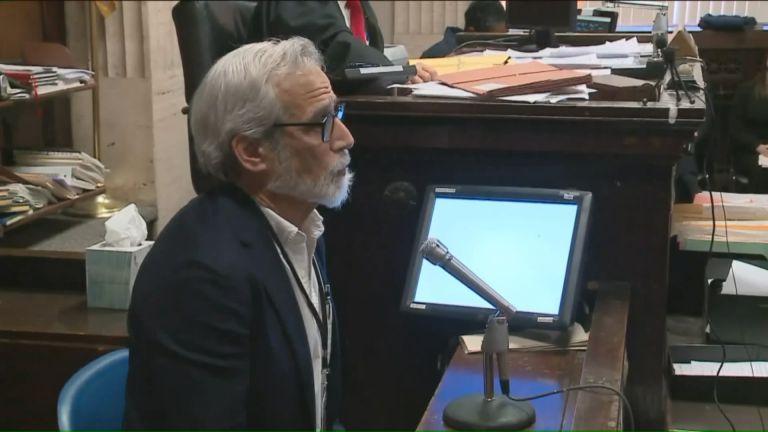 Reporter in Laquan McDonald Case Won't be Forced to Testify
Dec. 13: Jamie Kalven, the Chicago journalist who broke the story of Laquan McDonald's shooting death, will not be compelled to turn over his sources or testify in open court, a judge has ruled. "To have it resolved, and definitive resolved, was a big relief," Kalven said.
---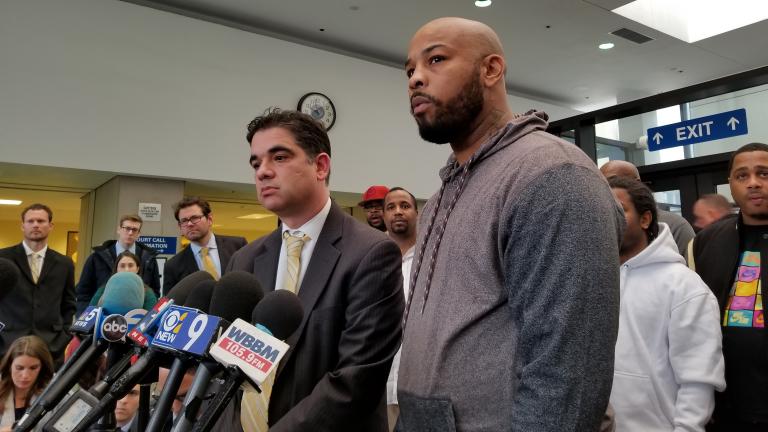 15 Men Cleared in First-Ever Mass Exoneration in Cook County
Nov. 14: "It's a brand new beginning for me," said Leonard Gipson, one of 15 men who had drug convictions vacated by a judge Thursday. The convictions stemmed from arrests made more than a decade ago by disgraced former Chicago Police Sgt. Ronald Watts.
---