After a storied career of bringing down drug kingpins such as Mexico's Joaquín "El Chapo" Guzmán, Chicago's top federal drug enforcement official is calling it quits.
As the Special Agent in Charge of the Drug Enforcement Administration's Chicago Division, Dennis Wichern leads the federal agency's enforcement operations in Illinois, Indiana, Wisconsin, Minnesota and North Dakota.
Wichern will retire on Dec. 31 after 30 years at the DEA – he previously worked in the St. Louis Field Division, then the Washington, D.C.-based Domestic Operations Division before moving to the Chicago Division in 2005.
On the front lines of the nation's war on drugs, Wichern said "heroin never really left," but the threat has become deadlier with the emergence of powerful synthetic opioids such as fentanyl and carfentanil, which are typically exported from China into the United States via mail.
"With the addition of fentanyl from China, I'd say there's more death and destruction now then there was 30 years ago," Wichern said. "The drugs are more potent and more deadly, but we still have the same groups trafficking them: gangs and cartels."
Every day in the Chicagoland area, three people die from a heroin or fentanyl overdose, according to Wichern. While prevention programs like D.A.R.E. have been criticized for being ineffective, he said those educational initiatives need to be utilized as much as drug enforcement and treatment.
"We need to continue to get into our grade schools and high schools and teach our young adults about prevention and peer pressure, so that they never take that first dose of heroin or a drug that leads them to heroin," Wichern said. "Too many of the young adults that started on a painkiller – those prescription drugs like OxyContin or Vicodin– believed it was less addictive because it was made by a pharmaceutical company."
Wichern said about 90 percent of the heroin on the streets of Chicago are smuggled inside vehicles driven over the southwest Mexican-U.S. border.
"When it comes into the Midwest, Chicago is the hub for a number of cartel organizations and then it's distributed from Chicagoland out to other cities like Cleveland, Indianapolis, Springfield, Illinois, Milwaukee and et cetera," Wichern said.
Upon retirement, Wichern said he plans to work with health care professionals to better combat the opioid epidemic.
Wichern joins Chicago Tonight to discuss his career and the fight against opioids and other drugs.
Follow Evan Garcia on Twitter: @EvanRGarcia
---
Related stories: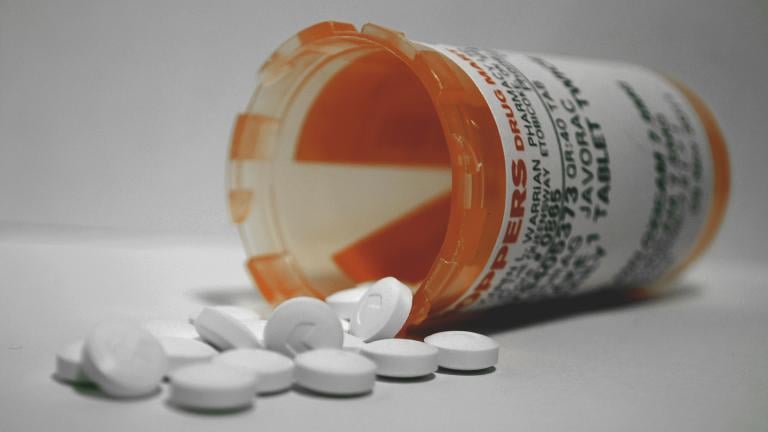 LaSalle County Doctor Admits Trading Opioids for Sex, Takes Plea Deal
Dec. 5: From 2011 to 2013, a LaSalle County physician prescribed hundreds of thousands of milligrams of controlled substances to a trio of opioid-dependent patients in exchange for sex, according to a plea agreement.
---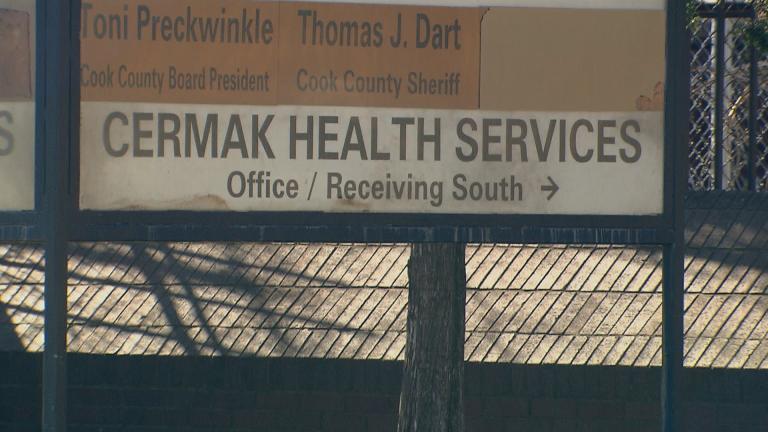 Opioid Epidemic Hits Cook County Jail
Nov. 29: While the overall population in Cook County Jail is on the decline, one group of detainees is growing: opioid addicts.
---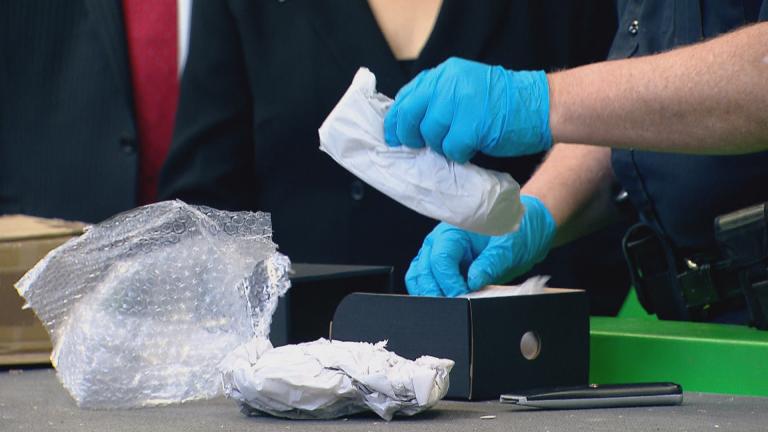 Fighting the Opioid Epidemic, By Mail
Nov. 28: Illinois has a goal of cutting opioid-related deaths by one-third by the year 2020. And at the Chicago International Mailing Facility, the focus is on enhanced cargo screening.
---