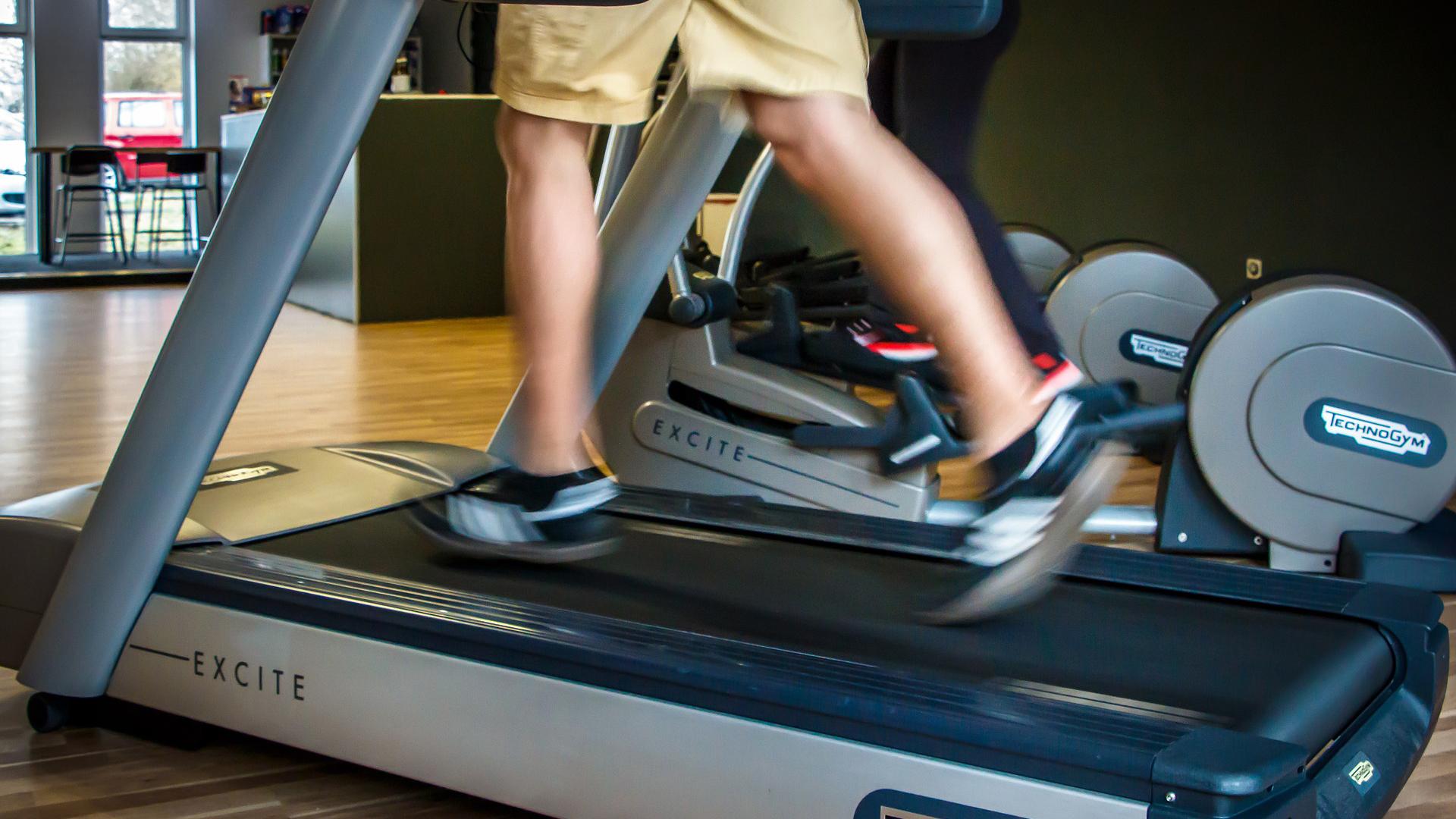 People with early stage Parkinson's disease could benefit from high-intensity exercise, according to a first-of-its-kind study which found that it decreased the worsening of motor symptoms when performed three times a week.
"I'm not making the case that everybody should go jumping on the treadmill quickly at a high heart rate," said Daniel Corcos, co-author of the study and professor of physical therapy and human movement sciences at Northwestern University Feinberg School of Medicine. "People have to use common sense. If they have Parkinson's disease and they are otherwise in good shape, then it's fine."
Those with Parkinson's disease and other ailments should be cautious, he said, and everyone should consult their physician prior to changing their exercise routine.
Parkinson's disease is a neurodegenerative disease, symptoms of which include limb rigidity, gait and balance problems, slowness of movements, and a tremor, which occurs mainly at rest and is described as a "pill-rolling tremor in hands," according to the Parkinson's Foundation.
This is the first study to test the effects of high-intensity exercise on patients with the disease. Previously, high-intensity exercise was believed to be too physically stressful for those with Parkinson's. All participants were given a cardiologist-supervised graded exercise to evaluate their heart's response to exercise to ensure it was safe for them to do high-intensity exercise.
The study, led by Northwestern Medicine and University of Colorado School of Medicine scientists, included 128 participants, ages 40-80, from Northwestern, Rush University Medical Center, the University of Colorado and the University of Pittsburgh.
Because medications used to treat symptoms of the disease can mask its progression, it was important that study participants were not taking them, Corcos said. By removing medications from the equation, "what you're seeing is the natural progression of the disease, and if the disease progresses differently under different exercise conditions then you can at least make the case that it might be due to exercise."
Participants were randomly assigned to a high- or moderate-intensity treadmill exercise, or to a control group. Those assigned to an exercise group were instructed to exercise four times a week, but on average ended up exercising three times per week. Each exercise session included 5-10 minutes of warm-up, 30 minutes of treadmill exercise at the target heart rate of 80-85 percent of maximum heart rate (for high intensity) or 60-65 percent (moderate), and 5-10 minutes of cool down, according to the study.
Scientists spent the first eight weeks of the study acclimating participants to their exercise groups. "We don't recommend and we don't want people on session one, day one going in really, really hard," Corcos said. Easing people into high-intensity exercise is "very important because ... it's very hard."
Six months later, researchers examined the effects on participants' symptoms, using a scale ranging from zero to 108, in which higher numbers represent more severe symptoms. At the onset of the study, participants had an average score of about 20. Those in the high-intensity group stayed at 20, while the group assigned to moderate exercise got worse by 1.5 points. The control group worsened by 3 points, which represents a 15-percent change in the primary symptoms of the disease.
"We are stopping people from getting worse, which is significant, particularly if we catch them early in the disease," Corcos said.
What sets this study apart from others is the high number of participants, and that they exercised for a relatively long period of time: 26 weeks. Most exercise studies last 12 weeks, Corcos said.
"We gave them a proper workout," Corcos said. "This is not mild stretching. This is high intensity. It's part of the idea that exercise is medicine."
Previous studies have suggested high-intensity exercise improves motor symptoms among people with Parkinson's but lacked evidence to determine whether exercise intensity modifies symptoms or disease progression. "Several lines of evidence point to a beneficial effect of exercise in Parkinson's disease," said Dr. Codrin Lungu, program director at the National Institute of Neurological Disorders and Stroke, in a press release. "Nevertheless, it's not clear which kind of exercise is most effective."
While the most recent study tries to "rigorously address this issue," Lungu says, "the results are interesting and warrant further exploration of the optimal exercise regimes for Parkinson's."
Corcos agrees that further research is needed to confirm the study's findings. "In the meantime, the evidence from this study [suggests] if you have Parkinson's disease, [high-intensity exercise] is good for you," he said. "Even if it turns out we're wrong, and we don't think we are, exercise is good for every part of your body. ... So you're doing good even if it doesn't alter Parkinson's disease."
Contact Kristen Thometz: @kristenthometz | [email protected] | (773) 509-5452
---
Related stories: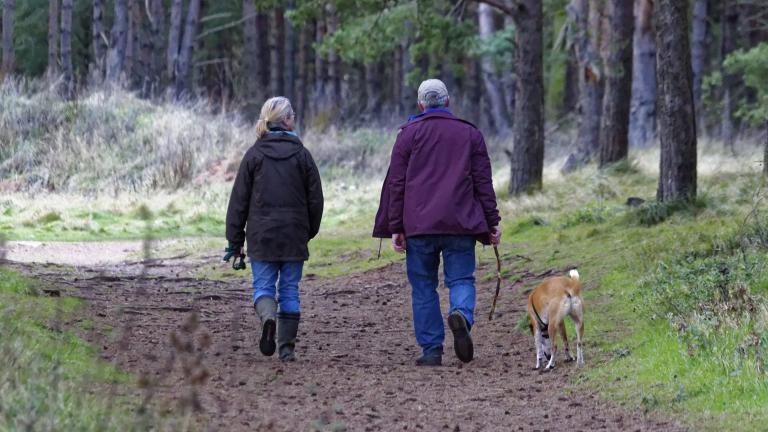 State Creates Program to Find Missing People with Alzheimer's Disease
Nov. 21: The new Silver Search program provides education and resources to help locate people who have Alzheimer's disease or dementia when they go missing.
---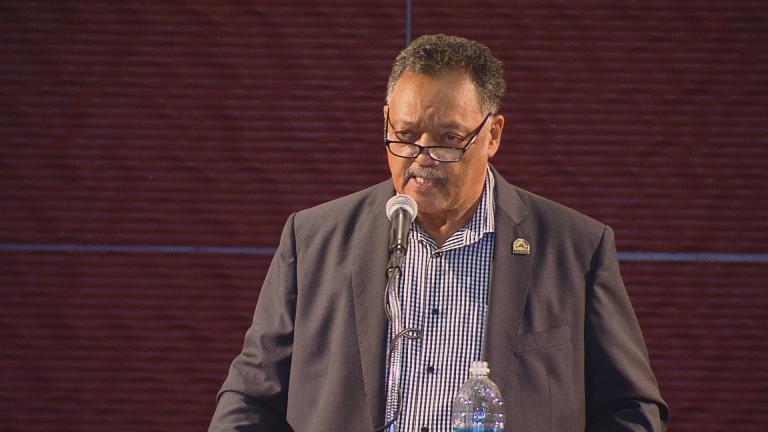 Rev. Jesse Jackson Diagnosed with Parkinson's Disease
Nov. 17: The civil rights advocate announced Friday that he was diagnosed with the progressive degenerative disorder in 2015.
---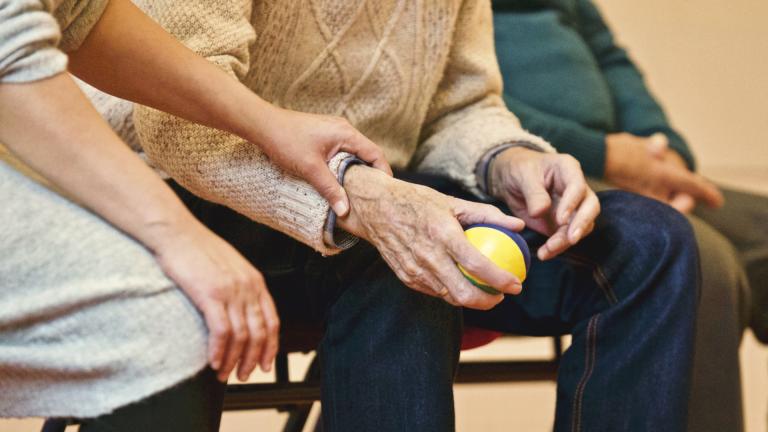 Losing Sense of Smell Puts Elderly at Risk of Dementia, Study Finds
Oct. 4: Is there a connection between losing the ability to smell and a greater risk of dementia? A co-author of a new University of Chicago study says it "may be an important early sign."
---