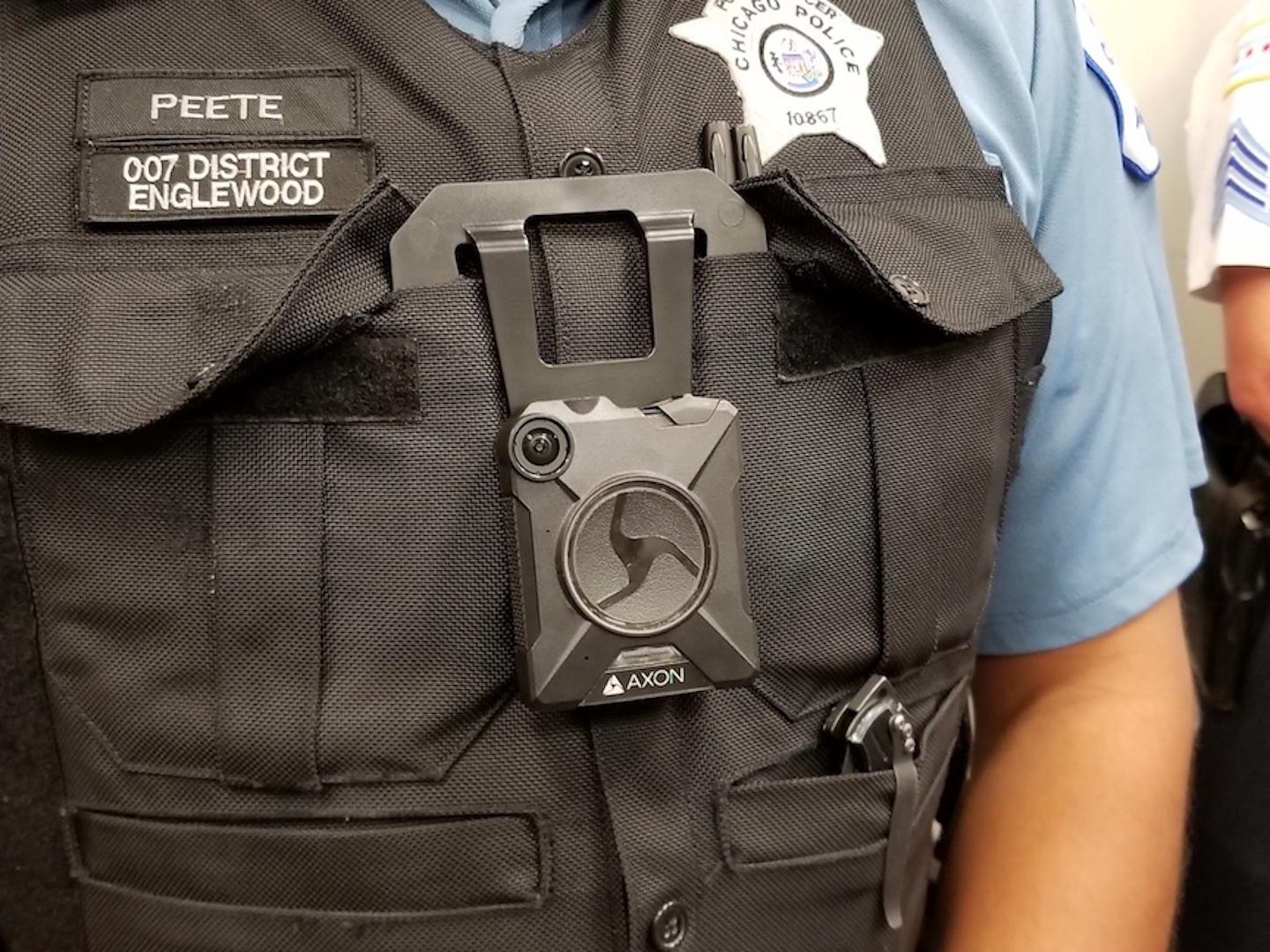 The Chicago Police Department is planning to equip patrol officers in all 25 city districts with body-worn cameras like the one seen here by the end of the year. (Matt Masterson / Chicago Tonight)
By the end of this year, the Chicago Police Department believes it will have the nation's largest collection of officer-worn body cameras in use.
The department over the past two-plus years has slowly expanded its use of these cameras piece-by-piece throughout the city. But department officials on Friday announced plans to equip every patrol officer within each one of the city's 25 police districts with cameras by December.
"Body cameras are helping improve the quality of service we provide to communities throughout Chicago," First Deputy Superintendent Kevin Navarro said in a statement. "The technology has been embraced by police officers and community groups alike because these tools are crucial in our efforts to strengthen community trust, promote officer safety, and ultimately make Chicago safer."
Patrol officers in Rogers Park will begin using the cameras next week. They'll be followed by officers in the Town Hall, Lincoln and Morgan Park districts later this month. Six other districts are set to receive cameras by the end of the year.
The small Axon cameras, about the size of a deck of playing cards, are affixed to an officers' chest and must be turned on and off manually. When activated, the device displays a red dot and beeps regularly every two minutes to remind all parties it's still recording.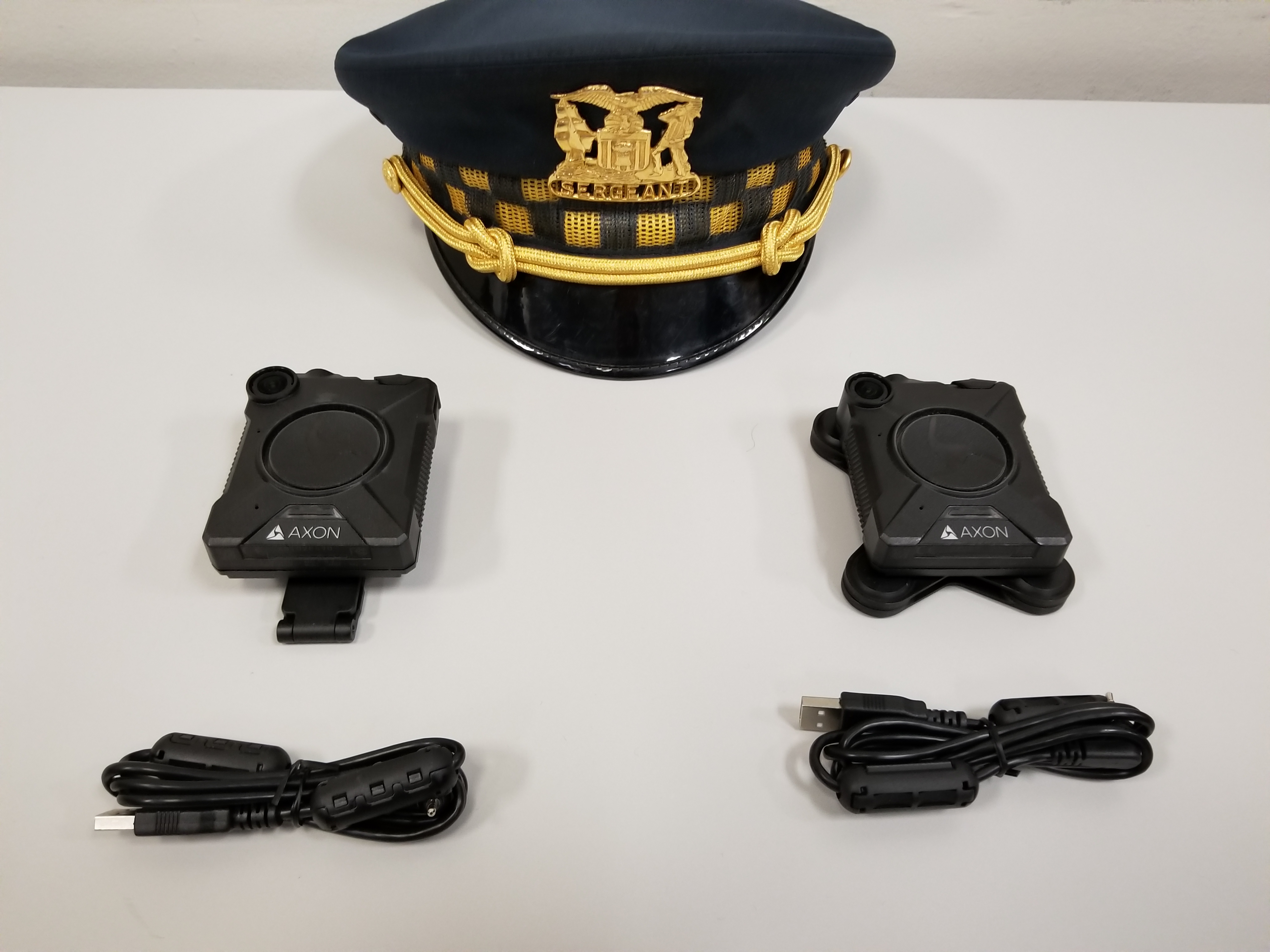 The department says it currently uses more than 4,000 Axon body-worn cameras. That total is expected to double by December. (Matt Masterson / Chicago Tonight)
"Once the officer announces that they're using the camera and they can hear the beep and the vibration of the camera, (the citizens) know the encounter is being recorded and it puts everyone at ease," CPD Lt. Patrick O'Donnell said. "It puts people on their best behavior because they know they're being filmed."
On top of increasing transparency with the community, CPD officials say the cameras have also led to drops in officer use of force. The department partnered with the University of Illinois to study the effects of the cameras and says preliminary results "mirror the national experience."
Last year, the University of Cambridge published a study that found the use of body-worn cameras led to a 93-percent reduction in citizen complaints against police officers.
The footage has also come in handy for prosecutors. Just last week a suspect was denied bail after body cam footage allegedly captured him firing on Chicago Police officers at a home around the Auburn-Gresham neighborhood.
Still, issues have been raised in recent years over body-worn cameras across the country – from privacy concerns to device limitations to data storage woes.
The department's initial rollout began in early 2015 with a few dozen cameras issued to officers on the Northwest Side of Chicago in the Wicker Park and Logan Square neighborhoods.
Now more than 4,000 cameras are used throughout the city and have captured more than 1 million individual segments of video, according to the department's Chief Technology Officer Jonathan Lewin.
By the end of this year, that department is expecting to exceed 8,100 total cameras.
"It's like any new technology … the officers have to achieve a comfort level," Lewin said. "Use of the technology has to become kind of muscle memory, so as the technology gets socialized throughout the organization, as the officers see it can be an important tool, you start seeing the acceptance."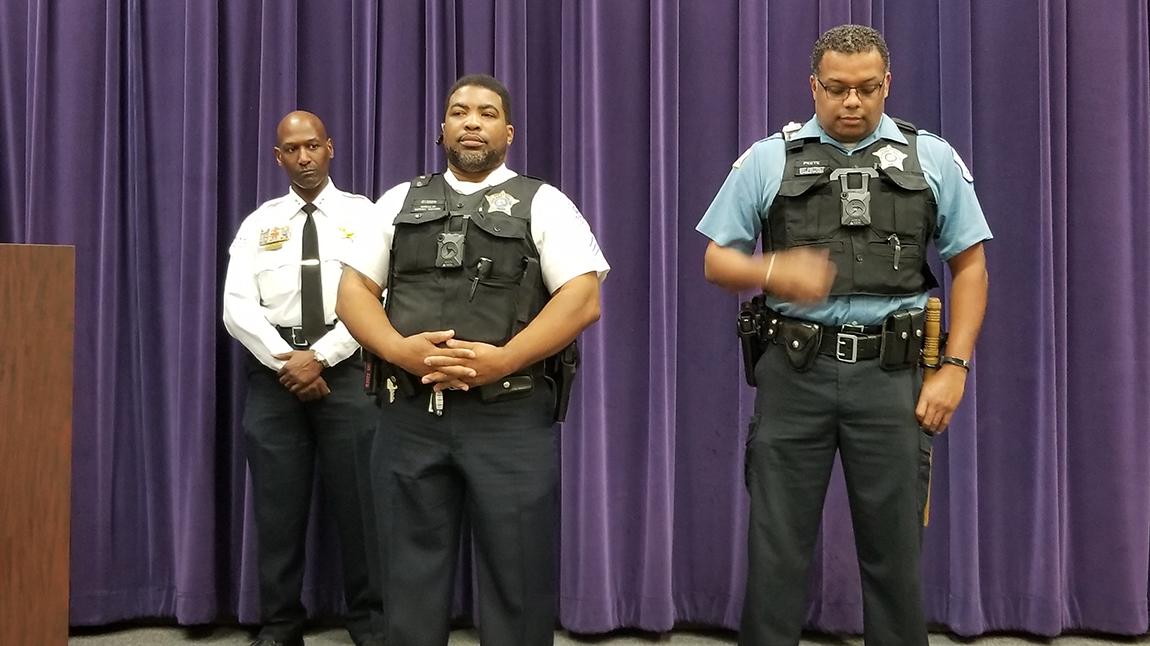 Chicago Police officers on Friday demonstrated both how they'll wear and operate the body-worn cameras. (Matt Masterson / Chicago Tonight)
State statutes outline when cameras must be activated – during pretty much any service call not involving sensitive or private encounters with the public, such as death notifications – and how long the video data must be stored before it can be deleted. Recorded videos are automatically uploaded to a secure cloud-based storage base to prevent tampering. And storage isn't much of an issue anymore, as the department says the cloud provides virtually unlimited space. 
Those videos are subject to the Freedom of Information Act and can be requested by the public under three scenarios: if there is use of force, an arrest or an allegation of police misconduct.
And officers have been encouraged to review their recorded videos – regardless of the situation – the way athletes study game tape in order to improve their performance going forward.
"So they can watch the video," O'Donnell said, "and see things about themselves they'd like to improve."
Follow Matt Masterson on Twitter: @ByMattMasterson
---
Related stories: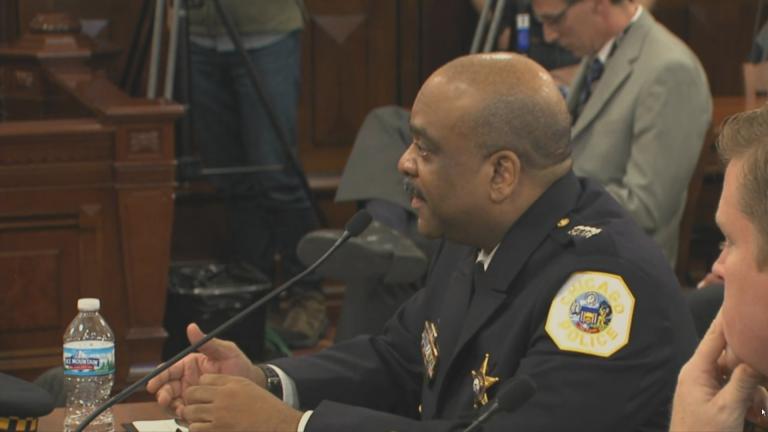 Eddie Johnson Talks New Police Reforms
March 14: Chicago Police Superintendent Eddie Johnson joins us to discuss his department's new policies and the challenges facing Chicago.
---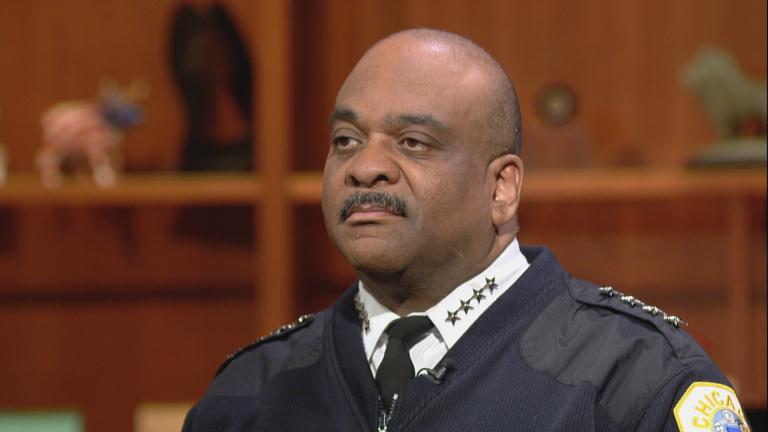 CPD Use of Force Policy Getting Revisions Amid Larger Reform Effort
March 14: The police department's controversial use of force policy gets a do-over.
---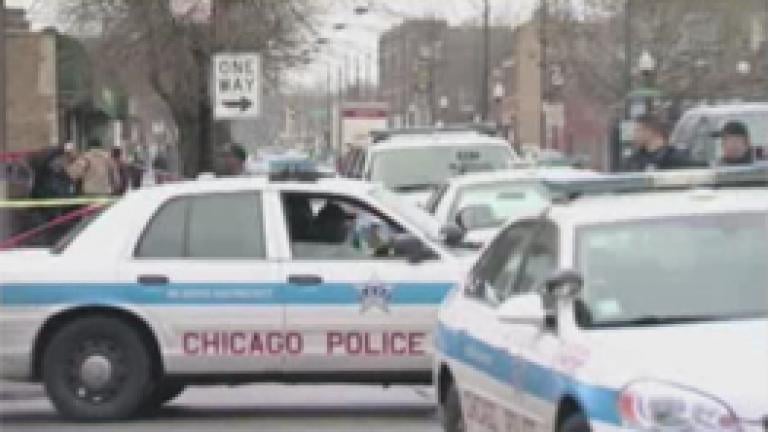 CPD to Get Body Cameras This Week
Jan. 20, 2015: Chicago mayoral candidates sound off on public safety. Should Police Supt. Garry McCarthy stay for another term? Find out what they have to say.
---