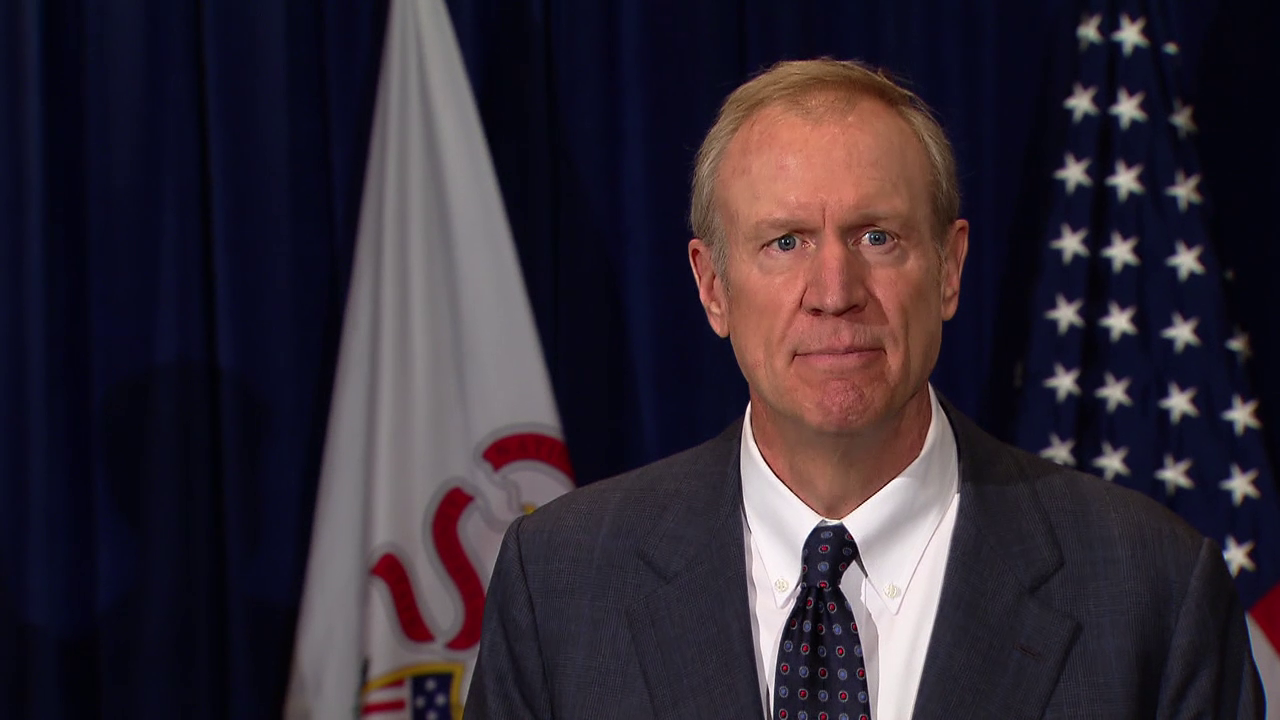 Gov. Bruce Rauner has shown no sign he plans to commit Illinois to meeting emissions reductions goals set forth in the Paris climate agreement, a pledge that has been made by more than a dozen states and hundreds of cities, including Chicago, since President Donald Trump withdrew the U.S. from the deal earlier this year.
Rauner was silent in June when the state's General Assembly passed a resolution calling on him to sign Illinois onto the United States Climate Alliance, a group that now includes 14 states that say they're committed to reducing greenhouse gas emissions consistent with targets set in the Paris accord.
Last month, the Champaign-based nonprofit Prairie Rivers Network sent Rauner petitions signed by 650 residents urging him to commit Illinois to meeting the Paris goals.
Rauner responded Nov. 15 with a letter thanking the organization for sharing the petitions but gave no indication that he plans to act on the request. Instead, he touted the state's new clean energy law, which passed one year ago and which Rauner praised this week for making Illinois "the Midwestern leader" with 120,000 clean energy jobs.
"I'm grateful that the governor signed the [clean energy law], but the truth of the matter is, he was silent when the president decided to pull out of Paris," said Kady McFadden, deputy director of Sierra Club Illinois, which also wants Rauner to commit Illinois to the Paris goals. "He was silent on whether Illinois would take the lead on climate change anyway. He was silent when President Trump was threatening to close the EPA regional office in Chicago that keeps our air and water clean."
Rauner's office did not immediately respond to requests for comment.
Since Trump's decision to withdraw from the Paris agreement, government leaders – most of them Democrats – have sought to make up for the lack of federal action on climate change. Their pledges to uphold the terms of Paris are largely symbolic, given that only heads of state have the authority to sign onto the agreement.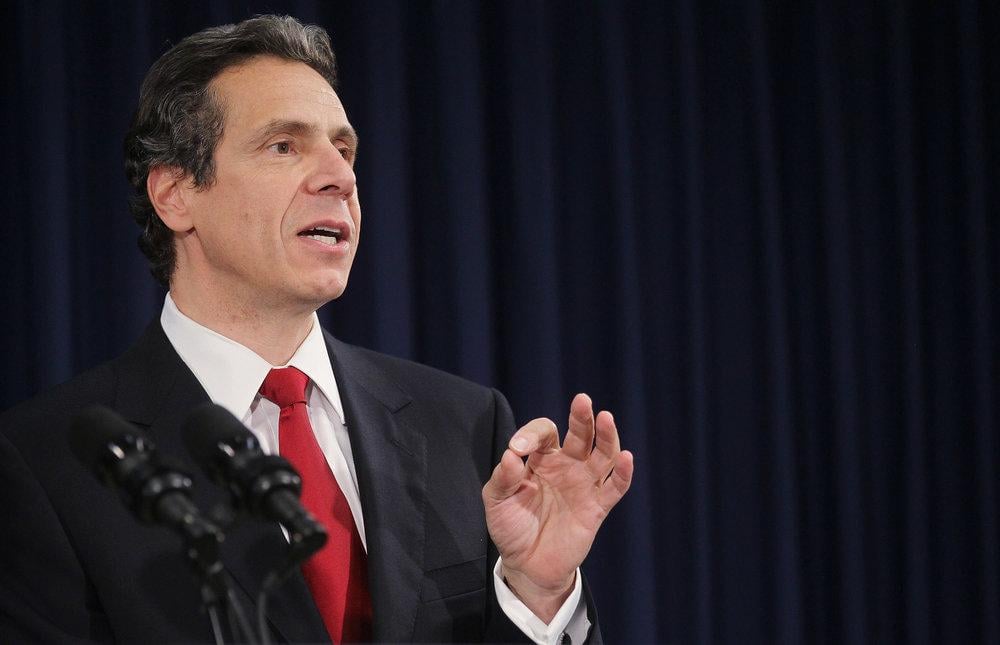 New York Gov. Andrew Cuomo is among 14 governors who have committed their states to meeting goals set in the Paris climate agreement. (Courtesy U.S. Climate Alliance)
Altogether, the coalition of states, cities and counties committed to meeting the Paris targets represent 127 million Americans, nearly 40 percent of the U.S. population.
As part of the Paris agreement, adopted in 2015 under former President Barack Obama, the U.S. set a target of reducing emissions by 26 percent to 28 percent by 2025 based on levels from 2005. The U.S. is now the only country on the planet not part of the agreement, which aims to keep global average temperatures from rising more than 1.5 degrees Celsius compared to pre-industrial levels.
"We view those [targets] as floors," said Carol Hays, executive director of the Prairie River Network, which wrote Rauner about the Paris deal last month. "We want to see us do that and more. From our perspective, Illinois can't wait. We can't wait for the feds to come back around [or] for the states around us to address this problem."
Earlier this week, Mayor Rahm Emanuel hosted Obama and 50 mayors from 10 countries for a summit aimed to help cities achieve the goals set in the Paris agreement.
Rauner's silence on Illinois' commitment, or lack thereof, to the Paris goals keeps in line with his record of avoiding matters involving Trump.
Despite touting his role in passing the Future Energy Jobs Act, the year-old clean energy law, the Republican governor has also ignored calls from environmentalists to commit Illinois to reaching 100-percent clean energy sources, McFadden said. 
Meanwhile, Rauner's administration is working to relax limits on lung-damaging pollutants in an effort to save the state's remaining coal-fired power plants.
"Illinoisans want our state to lead on climate because we know it's going to mean cleaner air, lower electricity bills and more clean energy jobs," McFadden said.
Recent polls have shown that more than 70 percent of Americans believe climate change is happening, and more than 60 percent think it is a problem that the government should address.
Contact Alex Ruppenthal: @arupp | [email protected] | (773) 509-5623
---
Related stories: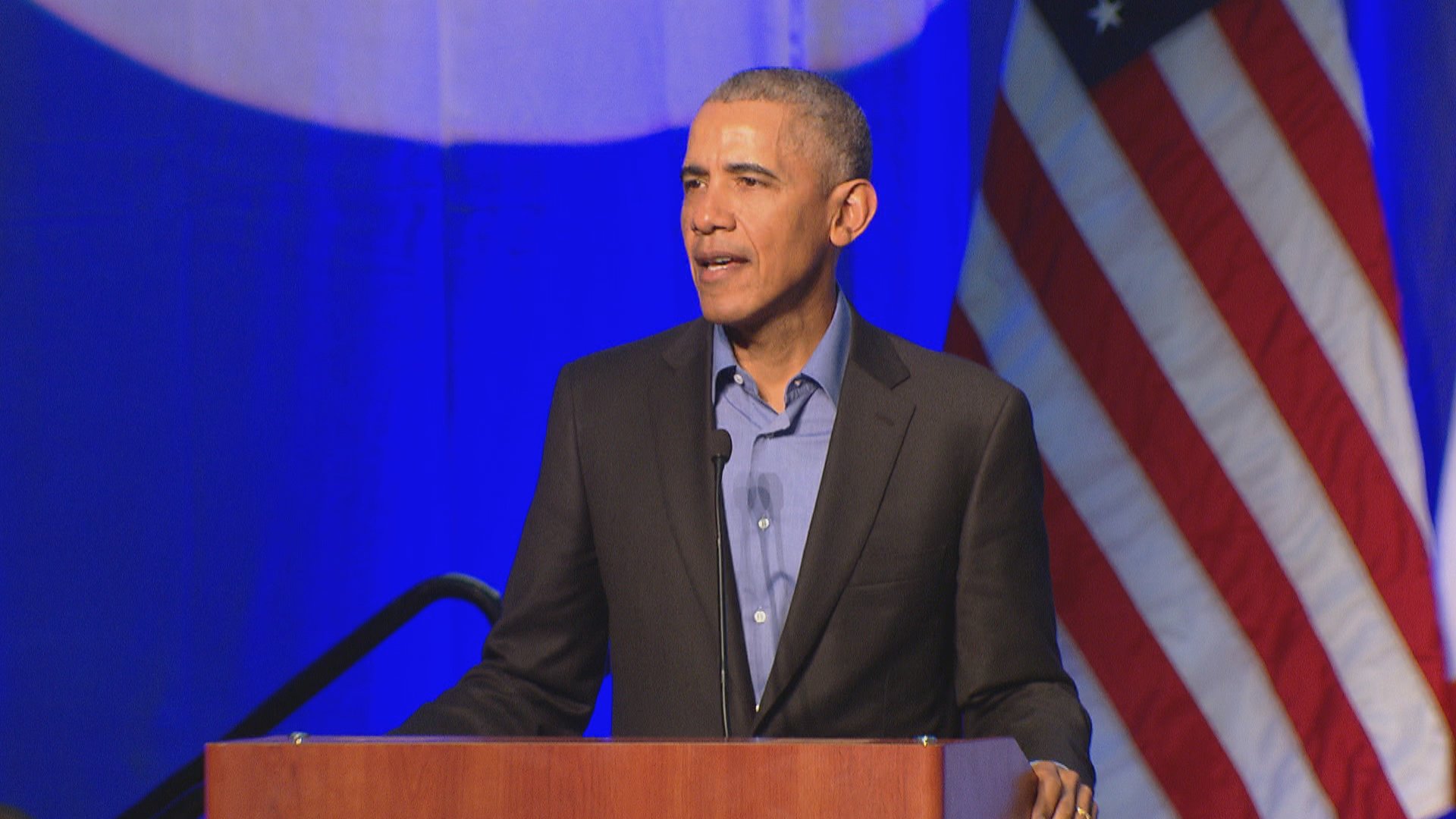 Obama, Mayors Resist Trump on Climate Change at Chicago Summit
Dec. 5: A good chunk of the U.S. will stay in the Paris climate agreement, despite President Donald Trump's decision to withdraw from the accord. That was the message Tuesday from former President Barack Obama and several mayors from the U.S. and around the world.
---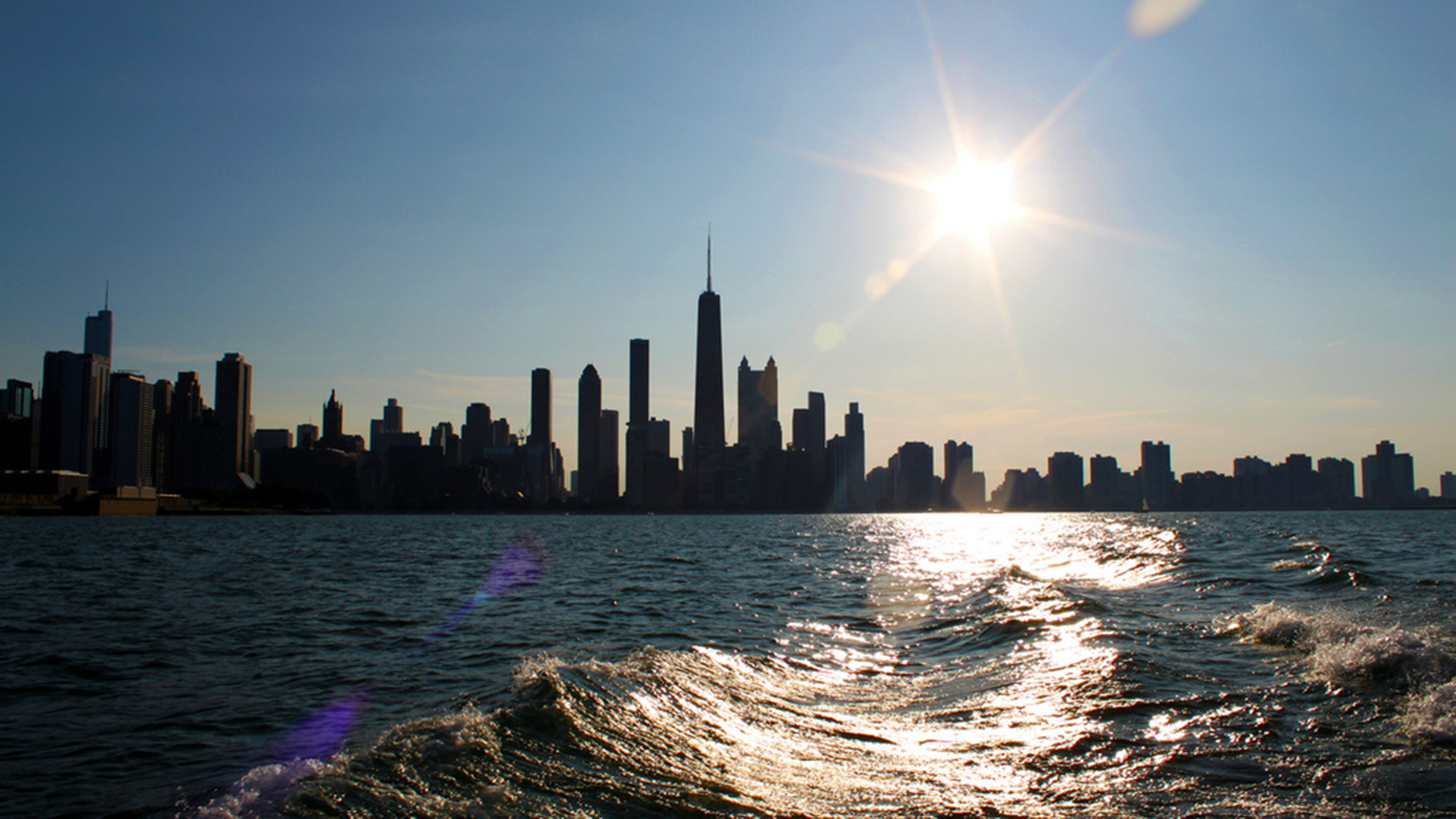 UChicago Poll: Most Americans Want Government to Address Climate Change
Oct. 16: A new poll on climate and energy reveals surprising attitudes from Americans. We talk with the leader of the University of Chicago study group.
---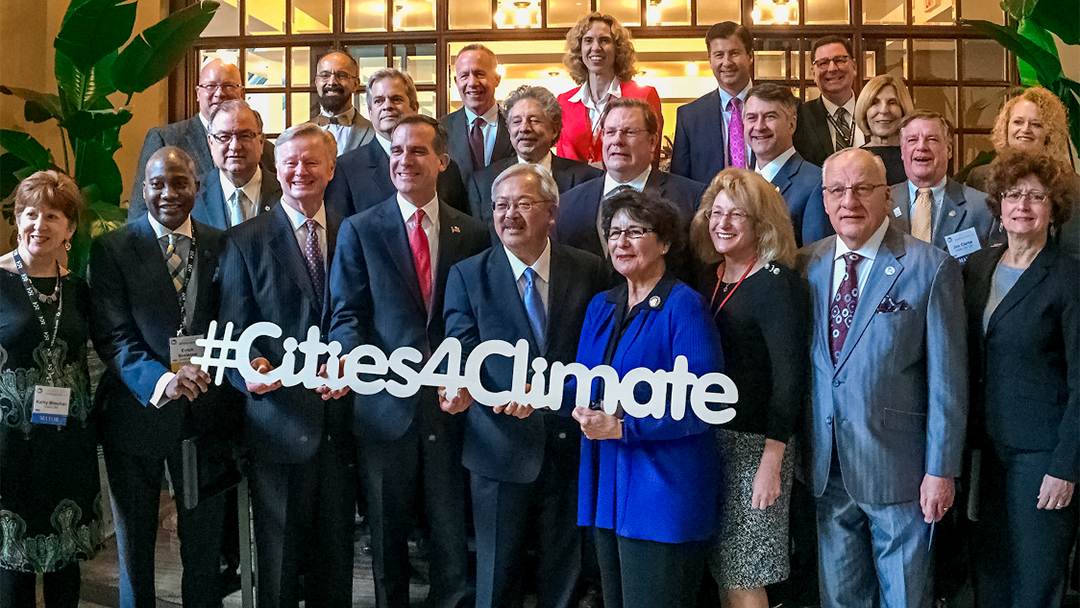 Chicago Among 211 Cities Pledging to Uphold Paris Climate Agreement
June 5: Chicago, Pittsburgh and dozens of other U.S. cities are standing by Paris despite President Donald Trump's announcement last week that he will withdraw the U.S. from the landmark climate change agreement.
---