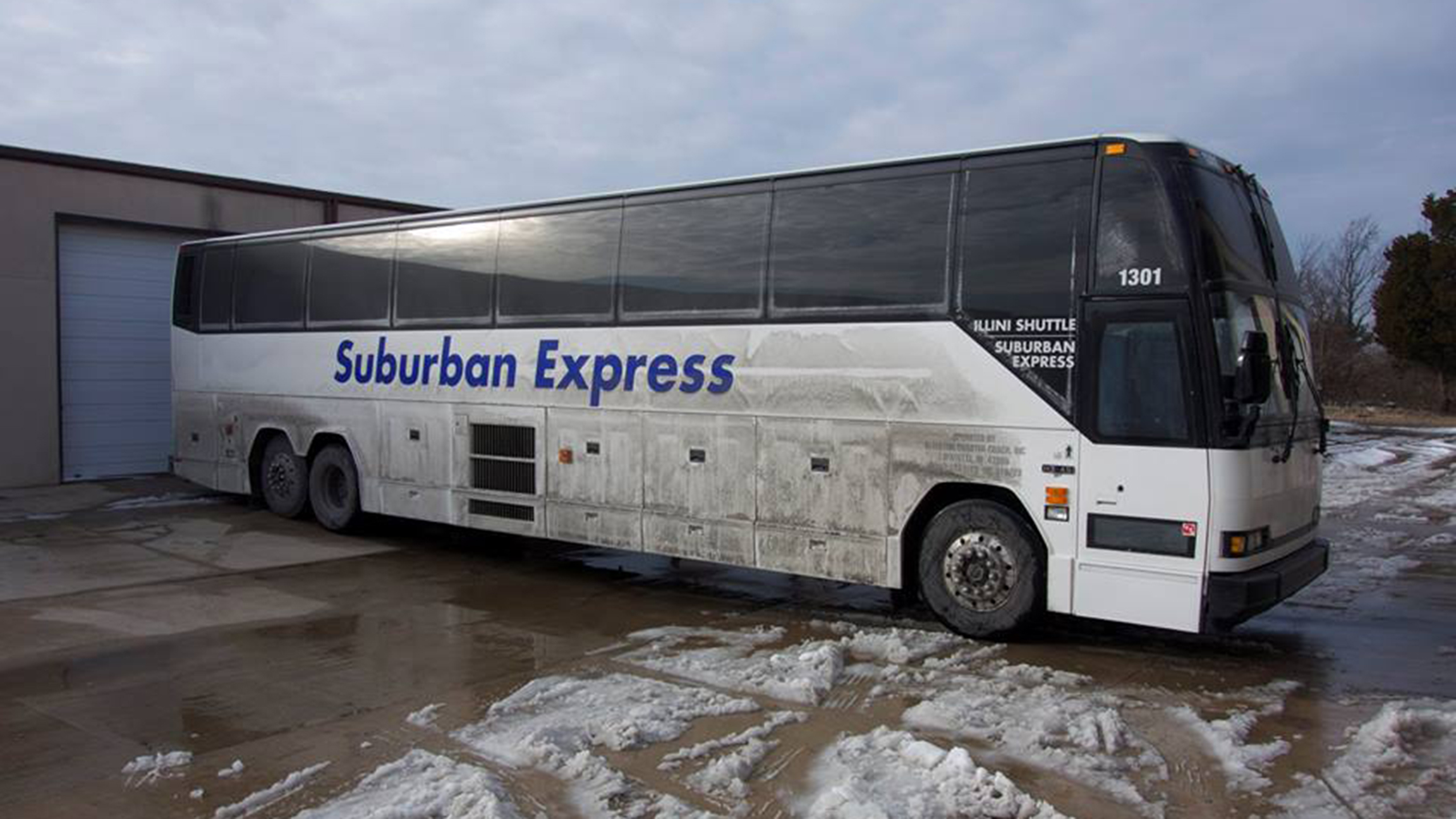 (Suburban Express / Facebook)
A day after it was served with a state subpoena, the Suburban Express bus company has issued another apology for what it now calls a "grotesquely xenophobic" email advertisement.
The Champaign-based bus line says it's willing to cooperate with Illinois Attorney General Lisa Madigan's investigation into possible civil rights violations stemming from an ad that was widely seen as being derogatory toward Chinese and Asian students at the University of Illinois at Urbana-Champaign.
"The initial comment made, 'Passengers like you...you won't feel like you're in China when you're on our buses' was grotesquely xenophobic in nature," a post on Suburban Express' Facebook page late Monday night states. "There is no benefit, by any measure, to excluding any demographic and we apologize for this indefensible statement."
The company also apologized for its initial response to the controversy, in which it blamed financial mismanagement at the university for an increase in international students at the school, a practice the company said "places a variety of burdens on domestic students."
"The sarcastic tone and disagreement with the University of Illinois' inclusive practices are just as offensive and wrong and we apologize with great shame," Suburban Express now states.
An earlier apology posted Monday blamed a 2013 incident, in which a driver reportedly made a discriminatory comment toward a non-English speaking passenger, with driving Chinese and Asian students away from the company. That post is no longer visible on its Facebook page.
The bus company has operated since 1983, taking U. of I. students and others to and from campus to the Chicago area and O'Hare International Airport.
But it has also dealt with multiple controversies over the years. Small claims lawsuits have been filed, withdrawn and then refiled by the company against its own passengers, according to The Daily Illini, and company CEO Dennis Toeppen was arrested in 2014 and charged with harassing a customer online. He was later found not guilty.
Dear Suburban Express: This is not an apology. This is an unbelievably offensive and bigoted response. Shame on you. Since you serve O'Hare International Airport, I am going to call for a hearing on your business practices. In them meantime, you may want to issue a real apology. pic.twitter.com/kNFkM1e0BW

— Ameya Pawar (@Ameya_Pawar_IL) December 4, 2017
---
The ad sent out Saturday was met with almost immediate blowback from U. of I. students and administrators alike. By Monday night, Chicago Ald. Ameya Pawar (47th Ward) had called for a City Council hearing on the matter and Madigan announced she had subpoenaed company documents and records to determine whether it violated the Illinois Human Rights Act.
The company says it has never prevented students "of any demographic" from riding on its buses simply because of their race, religion, sexual orientation or gender. But facing a state inquiry into its business practices, Suburban Express says it plans to swiftly make amends and adhere to the "highest standards of conduct."
"We are looking forward to working with all students, organizations, and Illinois officials on this matter," the company states. "Your responses as a community have inspired us as a company to not only expeditiously make amends, and appropriately apologize without excuse, but to relaunch our company's conduct completely."
Contact Matt Masterson: @ByMattMasterson | [email protected] | (773) 509-5431
---
Related stories: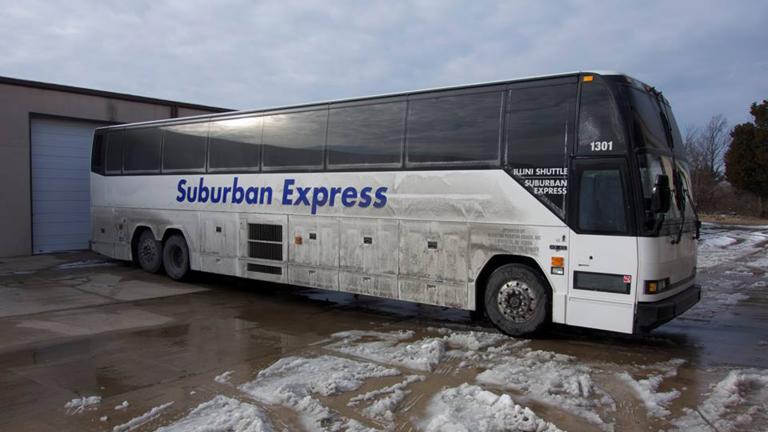 Suburban Express Bus Line Facing Blowback from 'Offensive, Bigoted' Ad
Dec. 4: AG Lisa Madigan issues a subpoena to college bus service Suburban Express over possible civil rights violations after the company told customers in an ad that "you won't feel like you're in China when you're on our buses."
---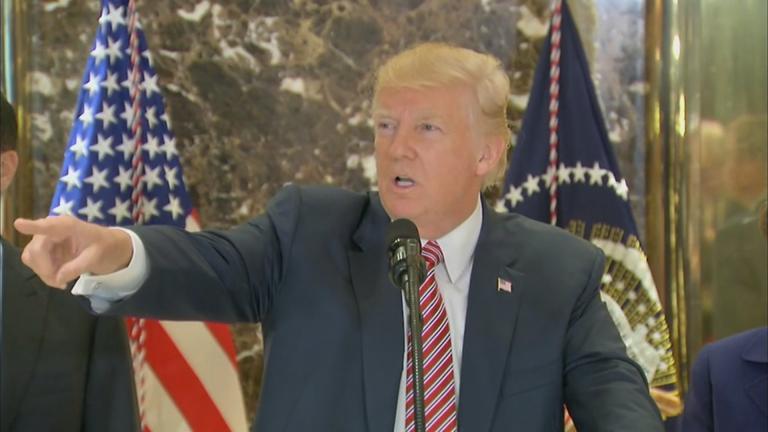 After Publicly Criticizing Trump, Chicago CEO Faces Racist Backlash
Aug. 23: Ravin Gandhi denounced the president's comments on Charlottesville in an op-ed, and now finds himself the target of racist invective. What he hopes will come out of the experience.
---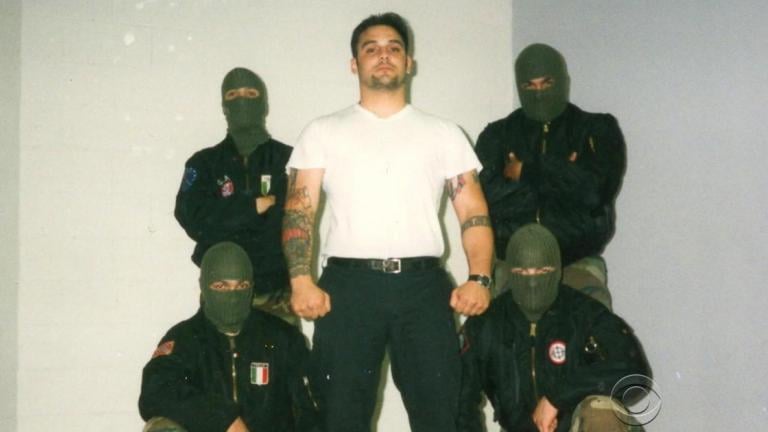 Former Neo-Nazi on White Supremacy: 'It's Terrorism'
Aug. 21: "Until the government starts to call it what it is – and that's terrorism – I'm not sure the point will fully come across as to how dangerous of a problem this is," said Christian Picciolini, a former neo-Nazi, of far-right extremism.
---