Gov. Bruce Rauner came into office selling his credentials as a deal-making businessman with the personal fortune and guts to "turn around" Illinois' political system.
But nearly three years into his term, Rauner on Monday said he's "not in charge."
That statement comes as Rauner officially got a primary challenge, from state Rep. Jeanne Ives, R-Wheaton, who says he's instead "betrayed" conservatives.
Ives was one of dozens of candidates to file her paperwork with elections authorities by Monday's deadline.
Among the last-minute filers: Democratic U.S. Rep. Bobby Rush submitted paperwork to run again for his 1st Congressional District seat, but so too did Ald. Howard Brookins Jr. (21st Ward) and Republican Johnny Lee Tillman II. And State Sen. Michael Hastings, D-Tinley Park, turned in signatures to run for secretary of state, despite top vote-getting incumbent Secretary of State Jesse White running for a sixth term.
In a statement, Hastings says he has great respect for White.
"I believe you succeed in politics and in life when you are prepared. With recent political retirements and shakeups, and rumors circulating that Secretary White's alderman was circulating petitions for the office, I wanted to be ready in case his intention to run for re-election changed," Hastings wrote in a statement.  "If Secretary White does indeed decide to retire, I am ready to step up and continue his great work."
In other notable races:
Former Cook County Board President Todd Stroger will not attempt to run for that office again, though current President Toni Preckwinkle, maligned after for the county's ill-fated tax on sugary drinks, will face a primary challenge from former city Ald. Bob Fioretti. See a full list of those running for office in Cook County. Those filing with the state elections board are listed here.
Rauner had little to say about Ives's challenge, refusing – despite repeated questioning – to commit to debating her (Ives says she's ready to debate Rauner at any time, on any topic). Rauner also indirectly referring to Ives as a "fringe" candidate and hinted that she be unable to win in a general election.
"I will win the general election. I will win the general election. And if we don't win the general election, nothing else matters. If we go back to being a one-party state that's controlled by one person, we don't' have a future. We don't have a future," Rauner said.
That "one person" is longtime Illinois House Speaker Michael Madigan, D-Chicago, the only candidate to file for his 82nd House district seat.
Rauner says Madigan is running a "rigged Democratic primary," that the speaker controls a "mafia protection racket," and that Madigan has been in charge of Illinois for 35 years – including the three that Rauner himself has been the state's chief executive.
"I wish I had (been in charge)," Rauner said. "We would have our problems fixed. Illinois, we've got a great future. We'd have 200,000 more jobs in this state, we would have lower property taxes in this state, we would have term limits in this state, if I was in charge. I am not in charge. I'm trying to get to be in charge."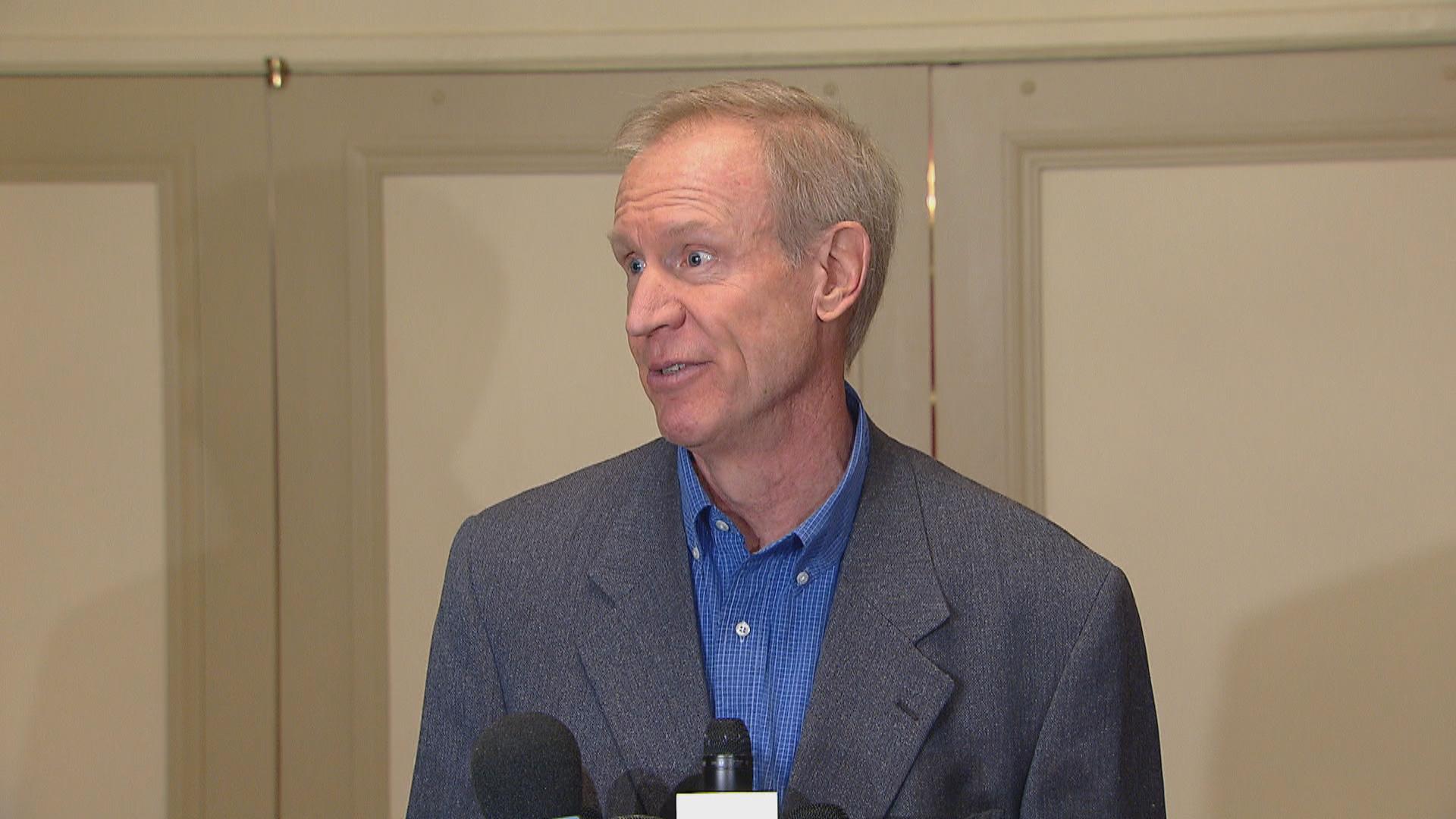 Given that Rauner virtually runs the Illinois Republican Party and that his campaign account tops $65 million, it had long been assumed that unlike his initial run (in which he had to best a trio of longtime lawmakers to win his party's nomination) he would easily win the GOP nod this time.
Ives is bolstered by conservatives upset with Rauner for signing a law that allows for "taxpayer-funded abortions" (the measure covers abortions under state employees' health insurance and Medicaid).
"He betrayed us. He betrayed not just our party, he betrayed all the taxpayers of all political stripes, quite frankly, who believed that he was going to go down there and make all of the reforms necessary, and advocate for the policies that would move us forward. So he didn't do that, he actually instituted a more liberal agenda than I think we even got under Gov. Pat Quinn," Ives said. "Sixteen thousand people signed by signature (petitions) in less than four weeks. That is phenomenal. I'm not sure that's ever been done before in the state of Illinois. That tells you how animated the base is to actually take Rauner out, with Republican votes, and to put somebody else they know is going to be honest with them, in."
Although William Kelly, who has made several unsuccessful runs for other offices in the past, had been campaigning as a Republican, he said in an email Monday that he will instead file petitions to run as an independent.
There's speculation among political insiders that Republican state Sen. Sam McCann, R-Carlinville, who fended off a Rauner-backed challenge two years ago, could be mounting an independent bid as well. McCann did not file petitions to run for re-election – which had been expected, but which would by law preclude him from running as an independent.
In a statement, McCann said that "It is clear that the Illinois Republican Party, including several of its county organizations, has lost its way under Governor Rauner … This is no longer a Republican Party that is recognizable to me."
At a Monday morning press conference in Chicago before she went to Springfield to file her ballot paperwork, Ives would not reveal a fundraising target, beyond "as much" as the campaign is able to fundraise. She says she will certainly accept contributions from Dick Uihlein, who has given $100,000 to a political action committee working to elect Roy Moore, who has been accused of sexual misconduct by multiple women who say they were underage at the time, though he was an adult.
 "If he gives it to me, you bet," Ives said, saying that Uihlein advocates for "liberty."
Uihlein, the founder and CEO of shipping supply company Uline, has given Ives $20,900 since 2012, though he has not given directly to her gubernatorial campaign fund. Political operatives connected to PACs heavily funded by Uihlein has given contributions are backing Ives.
Ives says the media should be asking Democrats about contributions from Harvey Weinstein, Minnesota U.S. Sen. Al Franken and Michigan U.S. Rep. John Conyers.
"Have you talked to the Democrat leadership about their donations from all sorts of other PACs? Have you talked about their support from people like Bill Clinton? Go ahead and ask them those questions and maybe we can have a full round table about it and discuss it," Ives said when asked whether there is a difference between their alleged conduct and the pedophile-related allegations against Moore.
"Alabamans will decide who their senator is," Ives said of Moore's candidacy.
The Democratic Governor's Association has called on Rauner to return the $2.6 million Uihlein contributed to his 2014 campaign, but Rauner last week refused to say whether he would.
"I agree with those who have called for Roy Moore to step aside and not run for Senate," Rauner said. "I urge him to step aside and let another candidate emerge."
Whomever wins the Republican nomination will face one of seven Democrats: Billionaire investor J.B. Prizker, businessmen Chris Kennedy (son of Robert Kennedy and nephew of President John F. Kennedy), state Sen. Daniel Biss of Evanston, Madison County Regional Superintendent of Schools Bob Daiber, activist Tio Hardiman or doctor Robert Marshall of Burr Ridge; Terry Getz of Dupo also submitted paperwork, but has no lieutenant governor running mate.
Suburbanite Alex Paterakis had also campaigned as a Democrat but on Monday sent a statement saying that despite collecting more than the required 10,000 signatures, there was no "path forward."
"This race is very important to the moral and financial fabric of this state, and I will continue to fight the injustices and corruption that still plague this state. Ultimately this race has been amount money, but as a candidate without it, I needed to find a way to make the best of my resources," he wrote via email. "Most fights in life are not fair, I was not given a chance when starting my businesses, but any good fighter finds a way to make due and succeed. To anyone complaining about the money in this race or the party picking the candidate, stop complaining and do something. If you do not have the money, find another way to win. Politics ain't beanbag, and I look forward to the defeat of Rauner in 2018.
Among other notable races:
Eight Democrats (Chicago police officer Richard Gonzalez, La Casa Norte Director Sol Flores, Ald. Raymond Lopez (15th Ward), Cook County Commissioner Jesus "Chuy" Garcia, Ald. Joe Moreno (1st Ward), Ald. Carlos Ramirez Rosa (35th Ward) and Neli Vasquez Roland) and four Republicans (Ruben Sanchez Jr.  of Chicago, Jay Reyes of Riverside, Mark Lorche of Riverside and Ann Melichar of Chicago) are aiming to claim the seat of U.S. Rep. Luis Guiterrez, who announced last week that he would not run for re-election.
Another eight Democrats and pair of Republicans are taking advantage of an open contest to take the place of Illinois Attorney General Lisa Madigan, a Democrat. Urbana attorney and former Miss America Erika Harold has Rauner's support; DuPage County Board member Gary Grasso is also running for the GOP nomination, while the crowded Democratic field consists of state Rep. Scott Drury, Sharon Fairley – who stepped down from Chicago's police oversight board to run; public defender Aaron Goldstein, former Gov. Pat Quinn, state Sen. Kwame Raoul, Highland Park Mayor Nancy Rotering, Trump critic Renato Mariotti, and Chicago Park District President Jesse Ruiz.
State Sen. Ira Silverstein, D-Chicago, who lost his position with Democratic leadership after having been publicly accused of sexual harassment, faces four primary challengers in the 8th District. His accuser, victim rights advocate Denise Rotheimer of Ingleside, is one of three Republicans hoping to win the Republican nomination for the 62nd House district; Democratic state Rep. Sam Yingling of Grayslake is the only member of his party to have filed.
Democrats control both chambers of the Illinois General Assembly. Republicans would need to win to flip Democrats' 37-22 supermajority (36 votes are required to override a veto) in the state Senate. Republicans need to gain nine seats to take control of the Illinois House from Democrats, with their current 67-51 majority – a ratio that leaves Democrats four votes shy of the 71 votes needed to override a gubernatorial veto in the chamber. 
Follow Amanda Vinicky on Twitter: @AmandaVinicky
---
Related stories: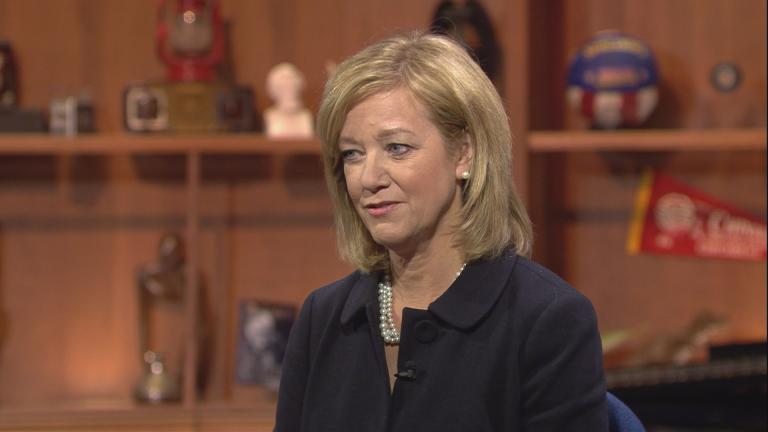 State Rep. Jeanne Ives Confirms: She's Running for Governor
Oct. 31: Up to this point, it wasn't certain that a challenger would emerge from the intraparty revolution Gov. Bruce Rauner ignited when he signed an abortion law in late September. There's no ambiguity now.
---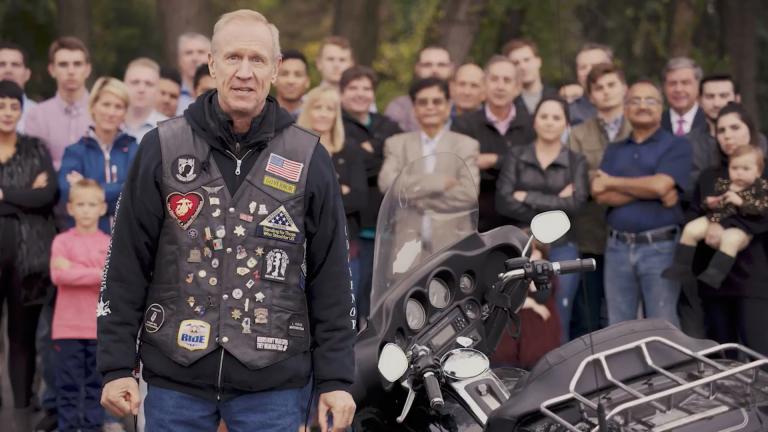 Rauner Announces Re-election Bid on Brink of Veto Session
Oct. 23: After publicly equivocating of late, Gov. Bruce Rauner on Monday officially launched his bid for a second term in a highly produced two-minute video.
---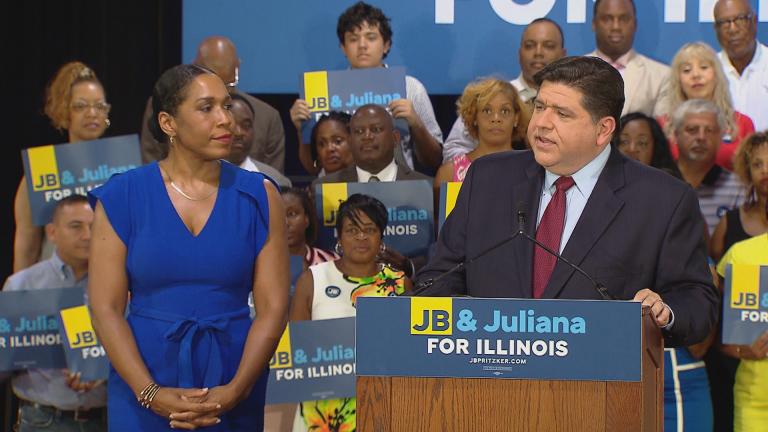 Is Spending on Statewide Elections Going Too Far?
Oct. 18: With more than a year to go, the three richest candidates for governor have raised a combined total of more than $102 million. Have we reached a point where only millionaires and billionaires need apply when running for statewide office?
---