China has been the world's biggest emitter of carbon dioxide for more than a decade. It is responsible for nearly 30 percent of the Earth's carbon emissions, according to the Emissions Database for Global Atmospheric Research (EDGAR).
Thousands die each day from breathing the toxic air in China, according to the World Health Organization. The air quality in Beijing was so bad in 2015 that simply breathing on a high-pollution day could do as much damage as smoking 40 cigarettes. On an average day, breathing is equivalent to smoking four cigarettes, according to a Berkeley Earth study.
But one man is on a mission to help clean up China. Ma Jun spent nearly a decade as an investigative reporter with the South China Morning Post, where he first started learning and reporting on China's environmental issues. 
Ma's 1999 book "China's Water Crisis" was the first major book on the country's environmental crisis. He is the director of the nonprofit Institute of Public and Environmental Affairs, which tracks air and water pollution on a website and mobile app, and pushes the government and manufacturers on environmental issues.
Ma says that exploding growth in manufacturing and industry has contributed to the environmental crisis in China. Despite newer environmental rules, nearly 70 percent, or 13,875 companies, were found to be violating China's own standards. 
The Chinese government's most recent environmental report reveals that 75 percent of Chinese cities can't meet the nation's new air quality standards. Despite an effort to clean China's polluted skies, it actually became 5 percent worse in October. In addition to air pollution, groundwater supplies in more than 60 percent of major Chinese cities were categorized as "bad to very bad" in 2014, according to China Water Risk.
Ma joins host Phil Ponce to discuss China's pollution crisis. 
---
Related stories:
Regulations Unclear on Air Pollution Limits for Chicago Storage Company
Nov. 6: Environmental advocates say a Southeast Side storage company violated city standards for air pollution earlier this year. But the company disagrees, asserting that the state's more lenient law applies.
---
Chicago Storage Company Unknowingly Reports Own Air Violation
Oct. 30: A Southeast Side company tipped off regulators to its own violation of city air pollution standards, documents submitted to the city show.
---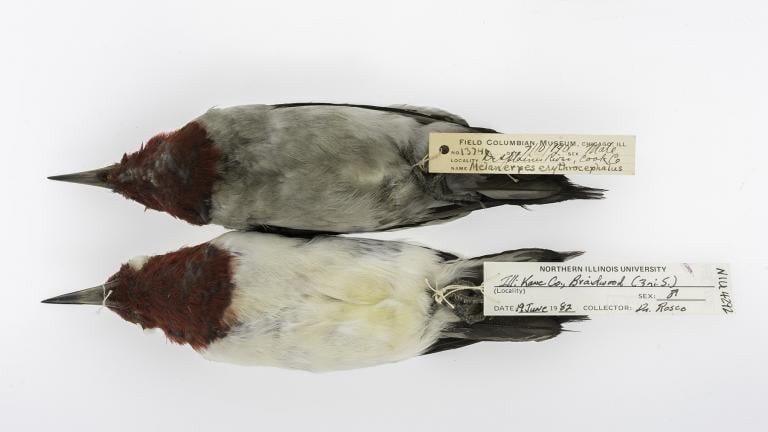 Study: Soot on Birds Tracks Decades of Urban Air Pollution
Oct. 10: Researchers analyzed 1,000 birds collected over the last 135 years by the Field Museum and other institutions to track the amount of soot in the air of Rust Belt cities.
---