Red-headed woodpeckers are a striking, colorful bird, with their namesake red heads, black-and-white wings and white underbellies. But more than 100 years ago, their colors appeared muted and their underbellies gray because they were coated in atmospheric soot.
Researchers spent four years analyzing red-headed woodpeckers and other bird species collected over the last 135 years by several museums, including Chicago's Field Museum, to determine and quantify the effects of soot in the air of Rust Belt cities. More than 1,000 birds were studied in total.
"These specimens are essentially air filters and are actually capturing atmospheric soot from periods of time. This allows us to go back in time and assess what the air was like," said University of Chicago graduate student Shane DuBay. "We found that the air at the turn of the century was even more polluted than scientists previously thought."
Black carbon, the light-absorbing component of soot, has long been recognized as a public health and environmental concern, and has been recently identified as a major, ongoing contributor to anthropogenic climate change, according to researchers.
"Birds are this great incidental record because of their life history," DuBay said. Each year, birds molt, or shed, their feathers, meaning the soot found on each bird was from the year in which it was collected.
Five bird species were analyzed for the study—the field sparrow, grasshopper sparrow, eastern towhee, horned lark and red-headed woodpecker—because of their geographic range and "naturally light, uniform breast and belly feathers," which allowed researchers to detect changes in soot deposition through time, DuBay said. The birds were collected from Illinois, Pennsylvania, Ohio and other Rust Belt states between 1880 and 2015.
"Looking at birds from 100 years ago, they were really dark, and birds from the past few decades are relatively clean."
Field sparrows collected in Joliet, Ill., in 1906 (top) and Chicago in 1996 (bottom). (Courtesy of Carl Fuldner and Shane DuBay)
While differences in appearance are noticeable to the naked eye, researchers developed a method for analyzing the birds using photography to quantify the changes in soot deposition.
"The photographs give the project a visceral dimension—you make a connection to the images," said researcher and University of Chicago graduate student Carl Fuldner, in a statement.
Researchers recorded the amount of light bouncing off the birds' feathers and plotted their findings according to the year the birds were collected. To contextualize their findings, they dove into the history of urban air pollution.
Among their findings was a decline in soot deposition on birds that coincided with a decrease in coal consumption during the Great Depression. The amount of soot on birds increased around World War II, when wartime manufacturing increased coal use.
"The soot on the birds closely tracks the use of coal over time," DuBay said. "We were surprised by the precision we were able to achieve."
After WWII, soot on birds decreased as people began heating their homes with natural gas piped in from the West rather than with coal.
"The changes in the birds reflect efforts, first at the city level but eventually growing into a national movement, to address the smoke problem," Fuldner said. "We are actually able to go back and see how effective certain policy approaches were."
Researchers' work also fills a gap in historical measurements of air quality. Before the 1950s, air quality monitoring wasn't as expansive as it is today. "We would never use bird specimens as a direct measure of black carbon now," DuBay said. "But we can use them to reconstruct what the atmosphere would've been like or make estimates from a period in time where we thought we lacked historical data.
"Our study quantifies how bad the air quality was back then, but it's no surprise to an environmental historian who the studied social history of Chicago that the air was bad."
Researchers are hoping their work inspires others to visit museum collections, like those at the Field Museum, as resources for future studies. "I'm hoping the study exposes collections and highlights them as valuable resources for scientists to address questions they have," DuBay said. 
Follow Kristen Thometz on Twitter: @kristenthometz
---
Related stories: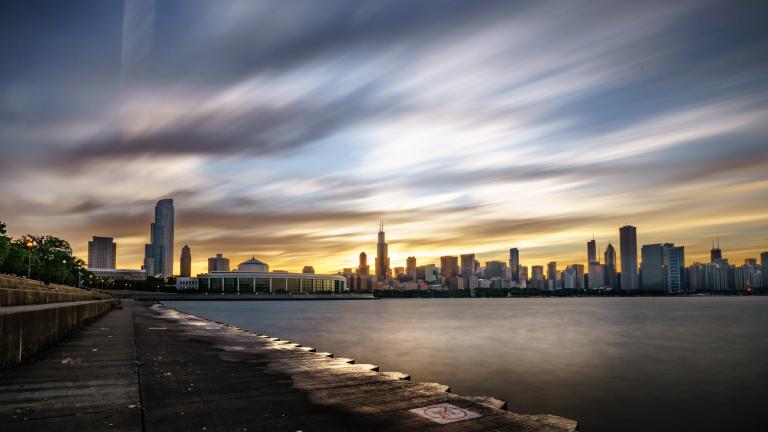 2 Chicago Universities Announce New Environmental Health Center
Sept. 26: Researchers from the University of Chicago and University of Illinois at Chicago will join forces to study the health effects of pollution on local residents, thanks to a $4 million grant from the National Institutes of Health.
---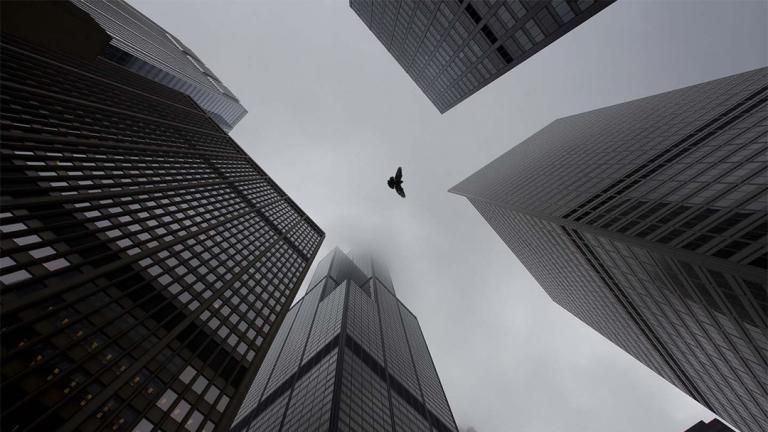 How to Help Birds Migrate Safely Through Chicago
Sept. 20: Thousands of birds are killed or seriously injured each year in Chicago after colliding with buildings because they fail to see reflective or transparent surfaces. Here's what you can do to help.
---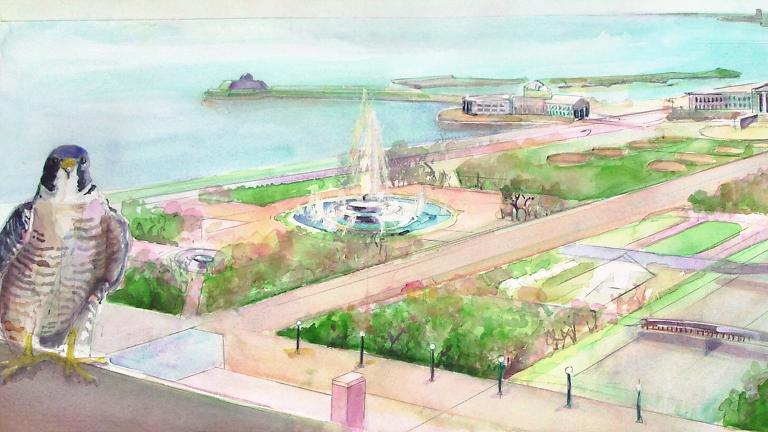 New Book Tracks Peregrine Falcon's Return From Near-Extinction
June 21: 'The Peregrine Returns' is not just a story of recovery, but adaptability, exploring how the cliff-dwelling bird has made a home in an urban environment.
---