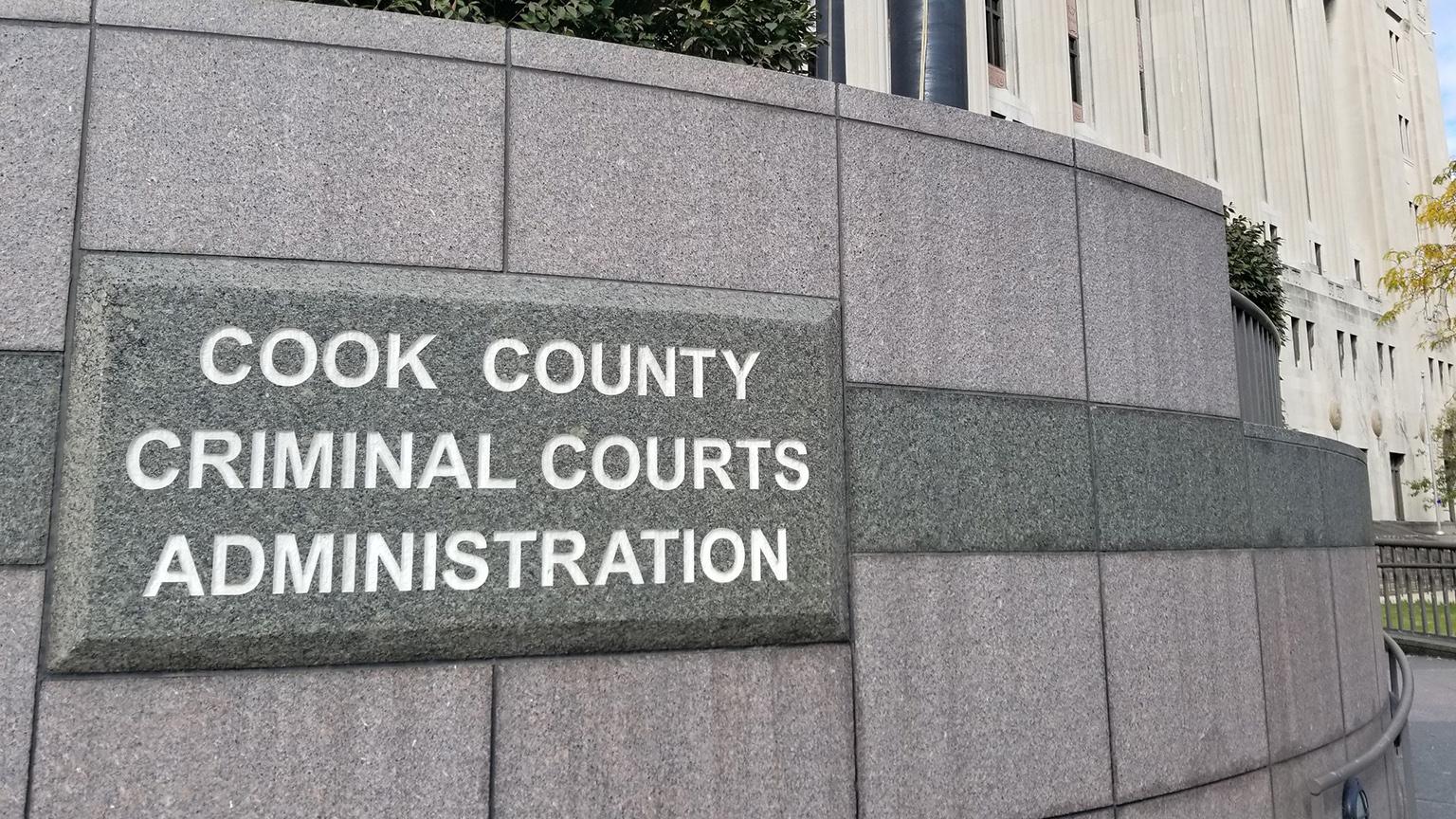 (Matt Masterson / Chicago Tonight)
Several dozen more criminal convictions tied to Ronald Watts have been tossed out, bringing the total number of dismissals tied to the disgraced ex-Chicago police sergeant and his team in recent years to more than 200.
During a hearing Friday, Cook County Presiding Judge Erica Reddick vacated 44 more Watts-related cases, after State's Attorney Kim Foxx and her office refused to oppose the dismissals.
"The work to give relief to Watts victims is directly related to our public safety today," Foxx said in a statement. "In order to restore trust in the criminal justice system, as prosecutors, we must approach every case with an eye toward the facts, the evidence, and the law. I'm grateful for the attorneys in this office who continue to seek justice, restore trust, and address the historic inequities of Cook County's criminal justice system."
After Friday's hearing, the total number of Watts-related cases vacated since Dec. 2016 is up to 212.
Following court action today an additional 44 cases related to corrupt former police Sgt. Ronald Watts were dismissed. pic.twitter.com/nDWnzvBwgF

— State's Attorney Kim Foxx (@SAKimFoxx) April 22, 2022
---
Watts, former Chicago police Officer Kallatt Mohammed and others on their tactical team have been accused of repeatedly extorting residents and guests at the Ida B. Wells housing project for more than a decade in the early 2000s. If they didn't pay up, the cops would allegedly plant felony-level drug amounts on them and lie about it under oath to secure convictions.
In 2012, Watts and Mohammed were federally indicted and later pled guilty to taking a bribe from an informant. Law enforcement documents have since revealed that Watts and members of his team were running a "protection racket" for more than a decade, planting evidence and fabricating charges against South Side residents while facilitating their own drug and gun trade.
Illinois has led the nation in criminal exonerations for each of the past four years, according to reports from the National Registry of Exonerations, which has repeatedly cited the Watts cases as the driving force behind that streak.
"The 212 vacated convictions, cumulatively, represent a watershed period in Cook County and Chicago's history — a collaborative effort by many different stakeholders to affirmatively begin a reconciliation process for a community of people so deeply wronged by years of Chicago police corruption," Exoneration Project attorneys Joshua Tepfer and Sean Starr, who represent many of the Watts victims, said in a statement.
According to Foxx's office, the investigation into Watts-related cases continues. 
"Today's action is a momentous step in righting the wrongs inflicted by Watts and other corrupt officers," attorney Joel Flaxman, who has also represented Watts victims, said in a statement. "We welcome this important contribution to justice for the victims of these wrongs."
Contact Matt Masterson: @ByMattMasterson | [email protected] | (773) 509-5431
---