Kimbal Musk once likened "real food" to being the next internet. To that end, he's supporting farmers to grow real food … in used shipping containers in Brooklyn.
It's no surprise he has a creative way of thinking. It runs in the family: he's the younger brother of, and has partnered with, tech titan Elon Musk, the founder of Tesla Motors and SpaceX. Kimbal sits on the board of both companies, having partnered with Elon in their earlier years in business.
But instead of taking to the sky, Kimbal is digging in the dirt, hoping to revolutionize the nation's food system.
Musk, a trained chef, says he became frustrated with industrial food, saying it's designed to be shipped thousands of miles away, and is high-calorie and low-nutrient. "I didn't know where it came from … and it didn't taste good."
He also cites the aging farmer population as another factor in a building food crisis.
"I learned from our farmers that real food is about trust," he said. "But most Americans do not have access to real food. We can't do this alone. We need more real farmers. We need the next generation to demand real food," he said.
Musk co-founded The Kitchen in 2004, a multiplatform business designed to do all of this.
The Kitchen Restaurant Group has 13 locations across the country, including one in Chicago's River North neighborhood. In time, he's planning to add three additional dining concepts to the family: Next Door for urban casual dining, Hedge Row for high-end eating and Kitchenette, a grab-and-go café at budget prices.
The Kitchen Community has built 325 Learning Gardens across the country, including more than 150 at Chicago Public Schools sites. They're designed to be edible gardens where students not only learn about nutrition and where their food comes from, but math, history and English lessons inspired by the garden.
And growing food in used shipping containers? That falls under the banner of his venture, Square Roots, a Brooklyn-based urban farming and entrepreneurship program.
"It's extraordinary how much food they can grow," he said.
Square Roots creates modular, indoor, climate-controlled farms that can be placed in any urban setting. The containers enable year-round growing of GMO-free, spray-free, nutritious plant-based food.
Entrepreneurs are chosen through a competitive application process and given business training in a campus-style setting to learn from each other.
Musk cites one farmer from the first cohort recreated the 2009 Italian basil crop, through researching the lighting, temperatures and weather of the season. He now sells it as premium basil in New York City.
"People in the cities want to be farmers. The future of American farming is bright. We're teaching the next generation about real food," he said.
Follow Brandis Friedman on Twitter @BrandisFriedman
---
Related stories: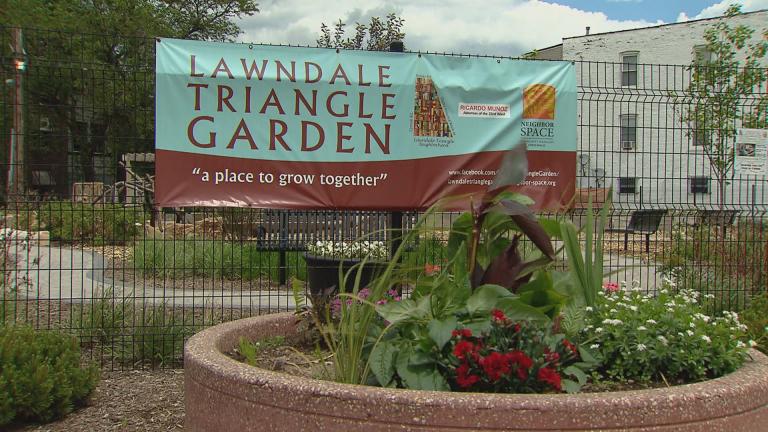 Community Garden Flourishes in North Lawndale
June 1: A dramatic transformation in the Lawndale Triangle, after two years of hard work. "When you sit here, you feel a sense of peace," said one community organizer.
---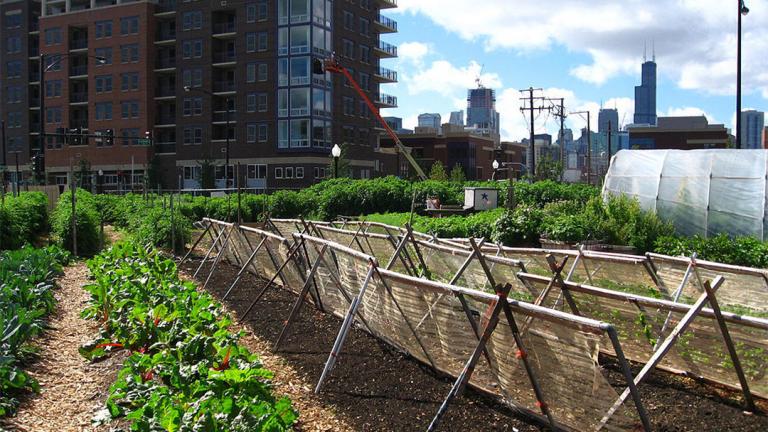 Chicago Lawmaker Proposes Urban Agriculture Zones
March 27: "The whole idea is to use our vacant land as a way to adjust the issue of food access by encouraging urban farms and community gardens in certain areas," said state Rep. Sonya Harper.
---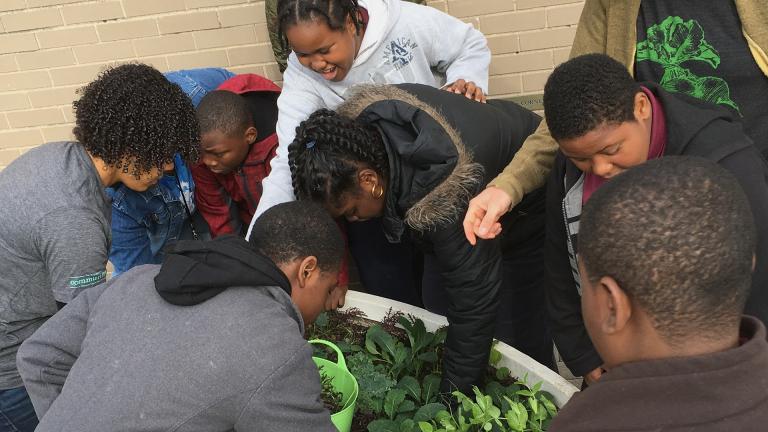 Learning Gardens at CPS Schools Plant Seeds for Healthy Food Choices
Nov. 16, 2016: Students at some Chicago Public Schools are getting their hands dirty while feeding their minds.
---