The nation's fiscal and economic paths could be on a brand new course in the new year.
President Donald Trump has nominated a new chair for the Federal Reserve who might bring a risk-averse policy that critics worry could slow the economy's recovery.
Meanwhile, House Republicans are on track to vote on a tax reform bill they insist will bring sweeping relief to middle-class Americans. But Congress' own nonpartisan tax committee says the lowest-income households would actually pay higher taxes, while the richest would get a break.
The push to get the bill passed quickly has sparked tensions during House committee hearings.
"You're determined to pass a bill because you haven't done anything of importance all this year. You are desperately looking for something to pass, and it's the blind leading the blind," said Rep. Sander Levin (D-Michigan). "This is a total disgrace."
"I know this is the moment where the outrage is supposed to occur in the process," replied Rep. Kevin Brady (R-Texas), chair of the House Ways and Means Committee. Democrats murmured in anger and Levin asked that Brady's remarks be stricken from the record, prompting a Republican congressman to immediately ask the same of Levin's remarks.
Can the House GOP get a bill through the charged atmosphere on Capitol Hill? Joining us to discuss that and what the impact might be, are Diane Swonk, founder and CEO of DS Economics; and Casey Mulligan, professor of economics at the University of Chicago.
---
Related stories: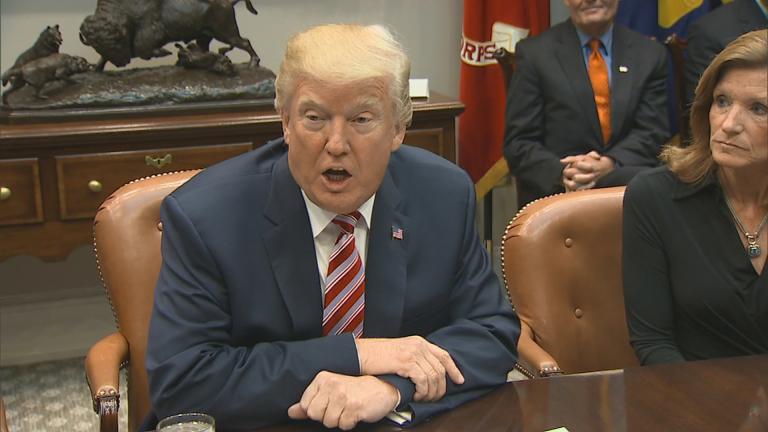 House Republicans Delay Tax Overhaul Reveal
Nov. 1: GOP lawmakers delay releasing their tax overhaul. Can legislators agree on cuts that meet the president's demands?
---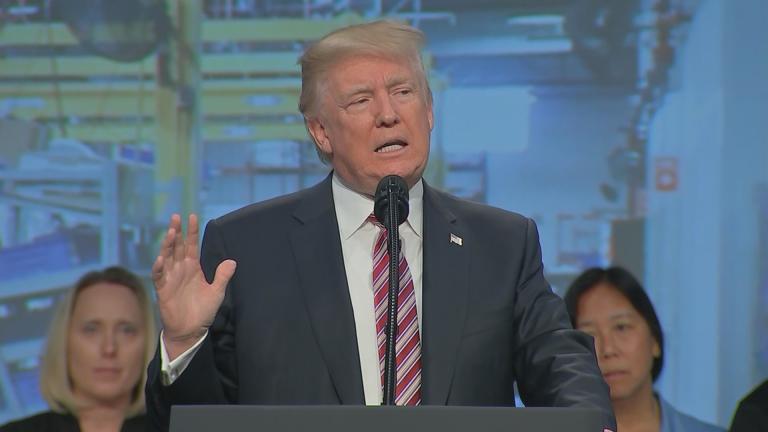 Republicans and Democrats at Odds Over Trump Tax Plan
Oct. 2: President Donald Trump recently said the heart of his tax proposal "is a giant, beautiful, massive – the biggest ever in our country – tax cut." We take a closer look at the plan.
---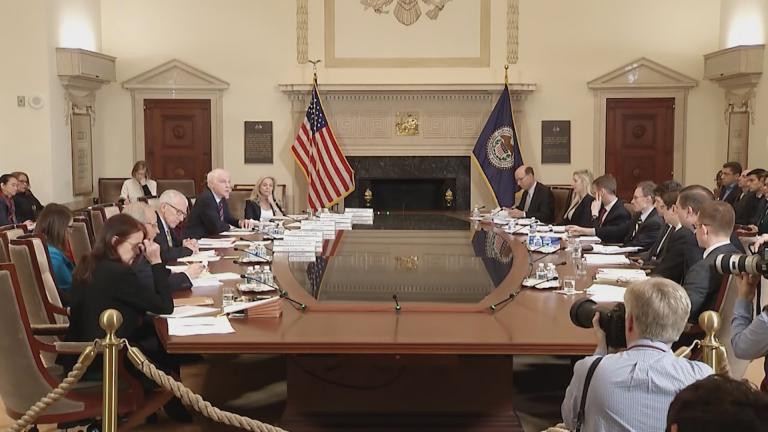 US Economy Grows, but Uncertainty Clouds Federal Reserve
Sept. 12: Median incomes in America are on the rise. What will be the response of a Federal Reserve Board with vacancies?
---