This week, Chicago will see its first hard frost of the season—and that means it's time to prepare our WTTW garden for winter.
As always, Jeanne Nolan, founder and president of The Organic Gardener, guides us through the process, but first there is the cold frame to be readied and one more crop to plant. On a chilly afternoon, Phil Ponce joins Jeanne Nolan for the final garden segment of the year.
---
Related stories: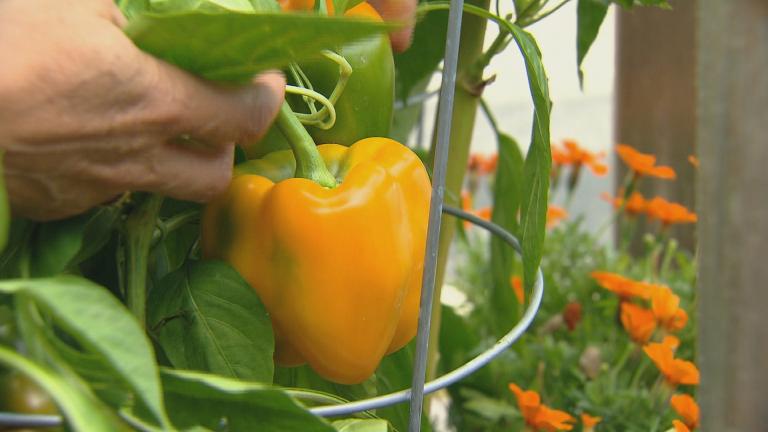 Unseasonable Heat Wave Ripens Last of Summer Crops
Sept. 27: It may officially be fall, but for the past week Chicago has been experiencing a record-breaking heat wave. Jeanne Nolan joins us in the WTTW organic garden.
---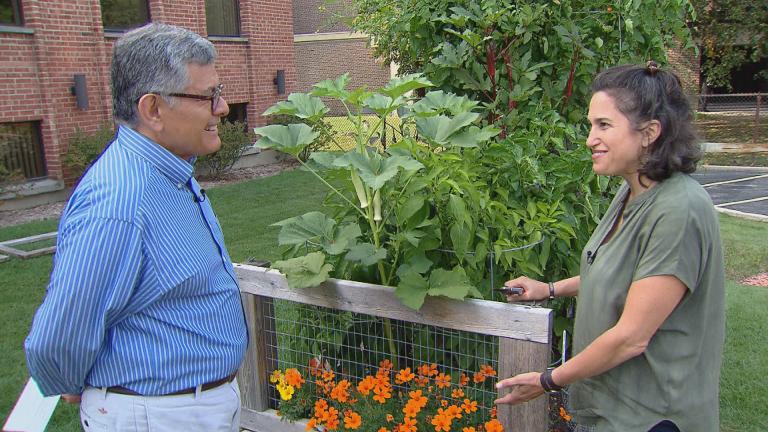 Gardening in Chicago: How to Maximize the Growing Season
Aug. 31: Summer days are drawing to an end, but gardeners looking to maximize the growing season have some options for planting, even as they harvest other crops.
---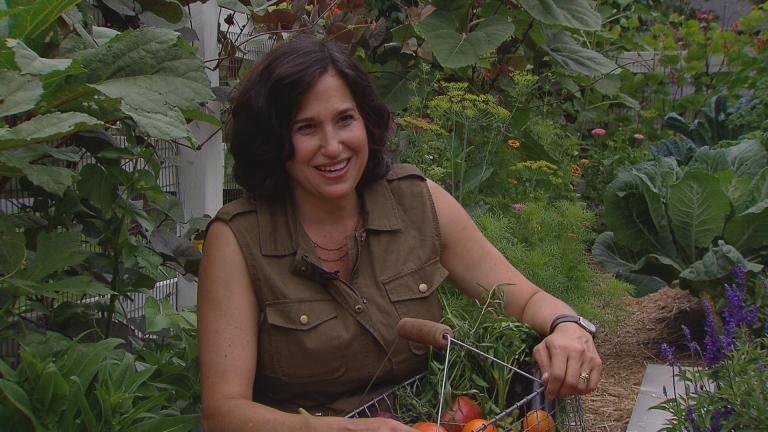 Hanging Out With Jeanne Nolan in Her 'Happy Place'
Aug. 16: The founder of The Organic Gardener says she always felt a strong connection to nature. "My garden is really a big part of where I like to spend my time and to feed my soul," she said.
---