As regular "Chicago Tonight" viewers know, Jeanne Nolan has helped us create and maintain two small but prolific organic vegetable gardens right in front of the WTTW station.
Nolan and her husband Verde have built a thriving business, The Organic Gardener, on the rising popularity of organically grown food and now tend and maintain some 200 gardens both private and public around the Chicago area.
Nolan says she always felt a strong connection to nature but it was a random experience in a neighbor's vegetable garden that helped set the course of her life.
"When I was around 10 I stumbled into a neighbor's ... vegetable garden and lost myself," said Nolan. "I remember laying down on the dirt and the plants were above me and I picked a cucumber and I took a bite and it was juicy and it was amazing. It was a profound kind of spiritual experience for a 10-year-old and I loved it and that always stuck with me. I wanted to get back to that feeling."
When she was 18, Nolan took an apprenticeship on a farm in California to learn how to grow food.
"I broke the news to my parents that I wanted to be an organic farmer and I went to take an apprenticeship in California—southern California east of San Diego on the Mexican border," said Nolan. "You wouldn't think food would grow well there but this was an amazing organic farm and we created great soil and grew vegetables on about two acres and I apprenticed there. I thought I was going for three months, I stayed for 17 years."
Despite the fact that Nolan has turned her passion into her business, she says she retains her enthusiasm for spending time in her own garden.
"It is totally fun for me, I love it. It's my happy place. My garden serves as a lot of things for me: It's my gym where I work out, it's my therapist's office where I get therapy, it's my art studio where I do art. This is like painting for me. So my garden is really a big part of where I like to spend my time and to feed my soul."
Nolan takes viewers on a tour of her home garden on Chicago Tonight. 
---
Related stories: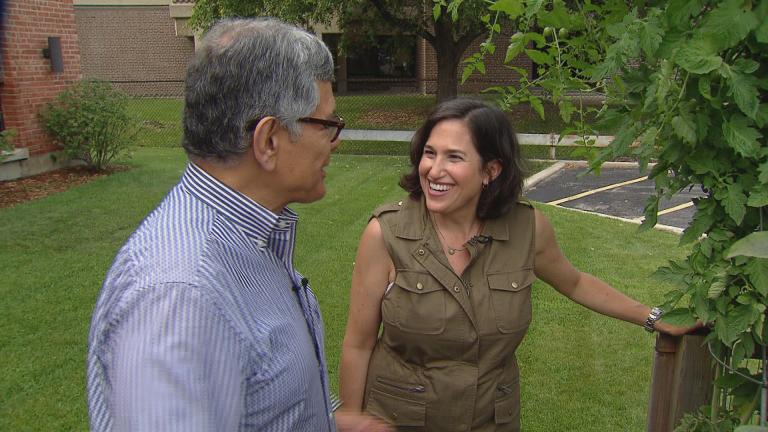 WTTW Garden Yields Bumper Harvest
Aug. 10: It's been a bountiful season for Chicago's urban gardeners. Jeanne Nolan, The Organic Gardener, joins us with an update from our very own organic garden.
---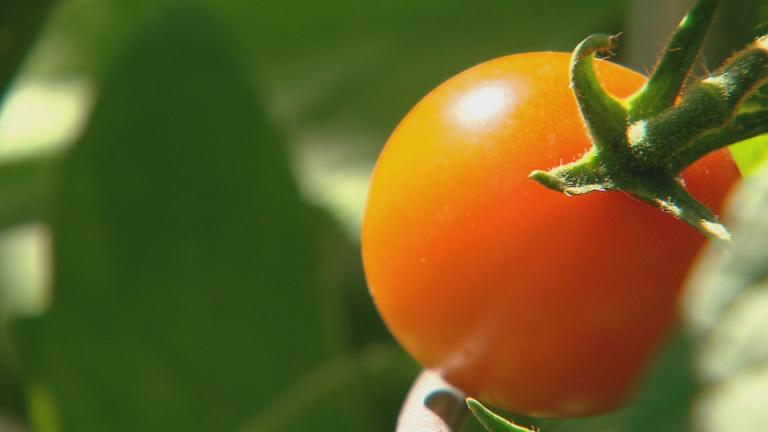 Techniques for Harvesting Your Garden
July 18: Summer is in full swing, and the WTTW garden is in full bloom. Lots of vegetables are ready to pick and to eat.
---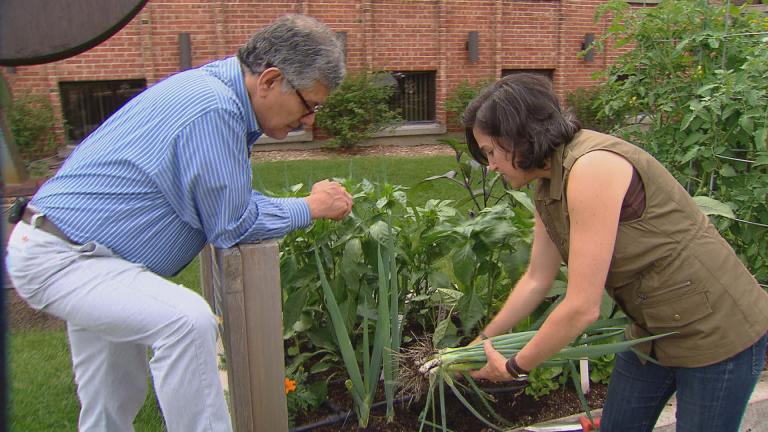 Summer Gardening: How to Maximize Your Crops
June 29: Organic gardener Jeanne Nolan explains how to keep your gardening soil productive and shares tips for succession planting.
---