An effort to ban "bump stocks" – attachments like those used by the Las Vegas gunman earlier this month that makes semiautomatic rifles fire more rapidly – failed Thursday to pass the Illinois House, on a 48-54 vote.
While some gun rights advocates oppose any prohibition on the devices, other critics of the legislation say they're open to a ban, but this particular proposal goes too far, and is riddled with technical flaws.
The legislation (House Bill 4117) would make it a felony to own not only bump stocks, but any other "trigger modification device" that modifies a firearm to accelerate its rate of fire.
Rep. Jerry Costello, D-Smithton, said that's too broad. He says he doesn't consider it a bump stock ban; it's an overreach.
"I believe that this particular bill covers 40 percent of guns, 40- to 50-percent of guns owned by law-abiding citizens in the state of Illinois. Guns that are used for hunting, guns that are used for competition purposes," Costello said. "I've got about probably 50 to 60 guns myself. Use 'em for a number of different varieties of hunting. I can tell you that probably 40 percent of the guns I own would fall into this bill, I use them for hunting. Hunting only."
Another southern Illinois lawmaker, Rep. Teri Bryant, R-Murphysboro, says the measure is also flawed because it doesn't take into consideration that bump stocks are used by individuals with disabilities.
"It's about whether someone with a disability is actually able to use a firearm," Bryant said. "This piece of legislation, although it may not be not be the intention, would also control common gunsmithing items such as triggers, springs, slides, firing pins, bolts, buffers, muzzle-breaks and we could go on and on."
The measure likewise calls for requiring anyone wanting to purchase or possess "pre-packaged explosive components" to have a Firearm Owners' Identification, or FOID, card.
Sponsoring Rep. Marty Moylan, D-Des Plaines, says that it intended to cover Tannerite, the brand-name of an explosive often used in target practice. Investigators reportedly found a cache of Tannerite in the Las Vegas shooter's car.
Backers of the legislation, including Rep. Emanuel Chris Welch, D-Hillside, noted that according to published reports, the Las Vegas shooter, who opened fire on a crowd at a country music festival from a nearby hotel room, had reserved a hotel room in Chicago during the Lollapalooza music festival.
"This shooter had a room with an eye set on Lollapalooza. We all know someone who's attended Lollapalooza. We all know someone who's going to be there next summer. The question is: What will it take for us to do action? Will it take your mother, father, son or daughter to be shot before you speak up? It is time for us to do something. There is absolutely no reason why this type of device is needed," he said. "But for the race of God that could have been any one of us. Any one of us. And if it happened in Chicago we know this discussion would be completely different."
Republicans, and the Illinois State Rifle Association, favor a narrower approach, as proposed by Rep. Barb Wheeler, R-Crystal Lake, in her House Bill 4120.
Moylan is also a sponsor of separate legislation that he says it meant to ban snipers and assault weapons.
Some variation of a bump stock ban is expected to resurface in the Illinois legislature in the future.
The General Assembly returns to Springfield from Nov. 7- 9 for the second half of its veto session; the regular legislative session will begin in early 2018.
In unrelated action on Thursday, the Illinois House passed House Bill 4095, which would make it free for an Illinois resident to freeze his or her credit. Particularly following the massive Equifax data breach, consumer advocates recommend freezes as a form of protection. Currently, it costs Illinois residents who are not victims of identity theft $10 every time they want to place, or lift, a credit freeze. 
Follow Amanda Vinicky on Twitter: @AmandaVinicky
---
Related stories: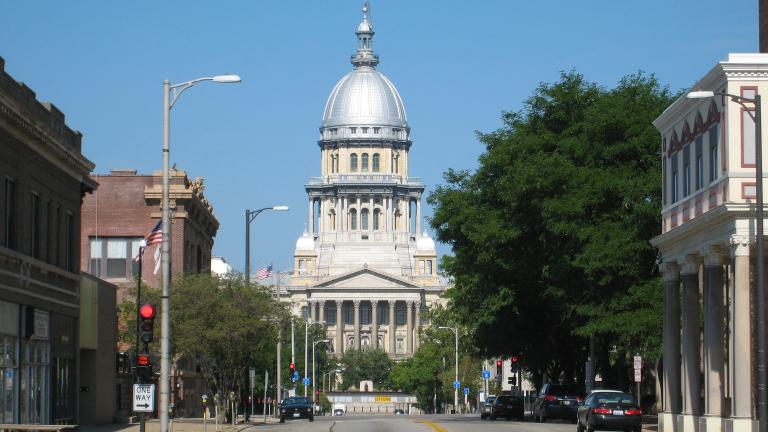 After Springfield Sexual Harassment Exposed, Legislation on Fast Track
Oct. 26: The public exposure of a capitol culture rife with groping, lewd jokes and other forms of sexual harassment has legislation intended to help eliminate the behavior on the fast track.
---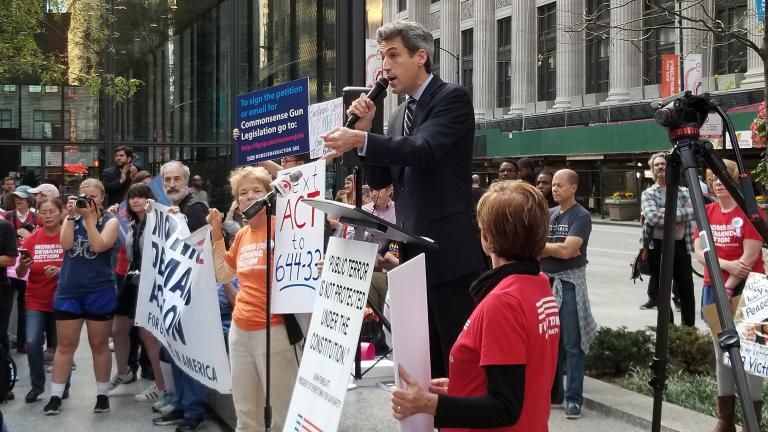 Illinois Congressmen Call for Gun Reform at 'Reject the NRA' Rally
Oct. 09: Local progressives and elected officials say the time is now to talk gun reform following the deadliest mass shooting in modern U.S. history.
---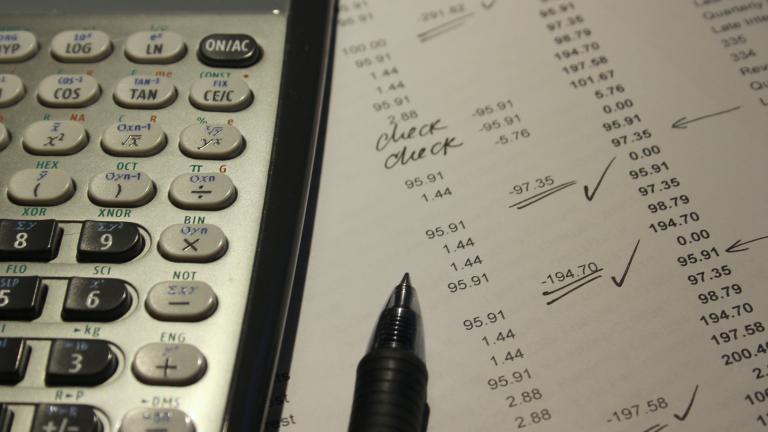 Equifax Data Breach: How to Protect Your Credit, Bank Accounts
Sept. 19: Some 143 million Americans may have had personal information stolen in the cyberattack of credit-reporting company Equifax. What you need to do immediately.
---