With the repeal two weeks ago of the short-lived Cook County beverage tax—and the millions of dollars of revenue it was supposed to generate no longer a reality—county officials are now searching for ways to erase a $200 million shortfall in next year's county budget.
The heads of two of the county's largest agencies on Wednesday warned that steep cuts could jeopardize public safety. 
County Board President Toni Preckwinkle has asked for 10-percent cuts across each agency to make up for the lost beverage tax revenue.
"Everything will be on the table," said Commissioner Sean Morrison (R-Palatine). "So that could mean bargaining, pay freezes, deferrals, watching where we spend, delaying projects, things of that nature."
Cook County State's Attorney Kim Foxx pledged $8 million in cuts, but says she cannot afford to lay off any of the office's prosecutors that handle nearly 300,000 felony and misdemeanor cases each year.
"The fact that I have to have this conversation and make a case for why you can't cut an already depleted office when this city is making national headlines for violence, and I'm having to make the case for public safety, it's illogical and reckless," she said.
Earlier in the day, Cook County Sheriff Tom Dart faced four hours of questioning from commissioners wondering if he's done all he can to reduce costs at the jail. Some commissioners point to a nearly 30-percent drop in the jail population over the last four years, without any reduction in jail employees.
"There is no conceivable way that I can do the functions that I'm required to do by law if I cut 10 percent of my budget," Dart said.
Dart says he's had to make more hires to comply with a federal consent decree, but he says he can't lay off those employees even though the county is no longer under that decree.
"Yeah you're out of it, but you can't go back to what you did before, that's the whole point of consent decrees," he said.
Dart is proposing to do away with the Cook County Forest Preserve police. That's a separate $10 million law enforcement group within the separately taxed Cook County Forest Preserve. He says the county should consolidate and have his sheriff's office assume those functions.
But the head of the Forest Preserve says it wouldn't save the county any money, and that the forest preserve needs those specially trained law enforcement officers
"We have a responsibility to make the forest preserves safe," said Forest Preserve General Superintendent Arnold Randall. "Our police are frankly the only people that the public sees sometimes, so their ambassadors, they issue fishing licenses and things of that nature, we do things that frankly sheriff's deputies would not be doing."
Dart has also suggested closing underused County courthouses. Commissioners will have until December to approve a final budget.
Follow Paris Schutz on Twitter: @paschutz
---
Related stories: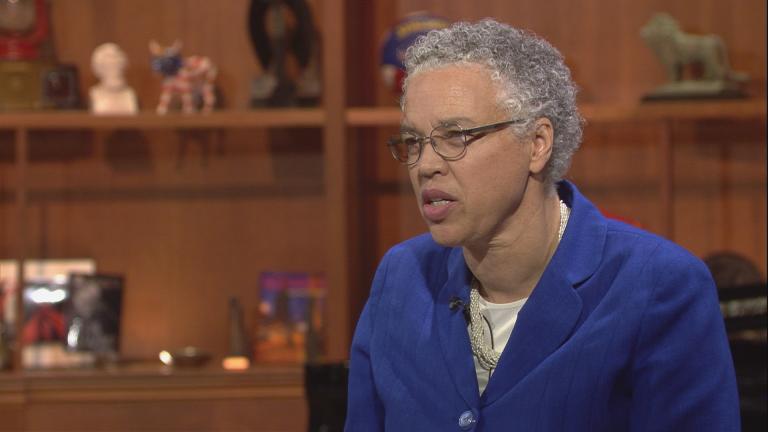 Toni Preckwinkle on Soda Tax Repeal, County Budget Shortfall
Oct. 16: Cook County Board President Toni Preckwinkle on why the soda tax failed—and what's next.
---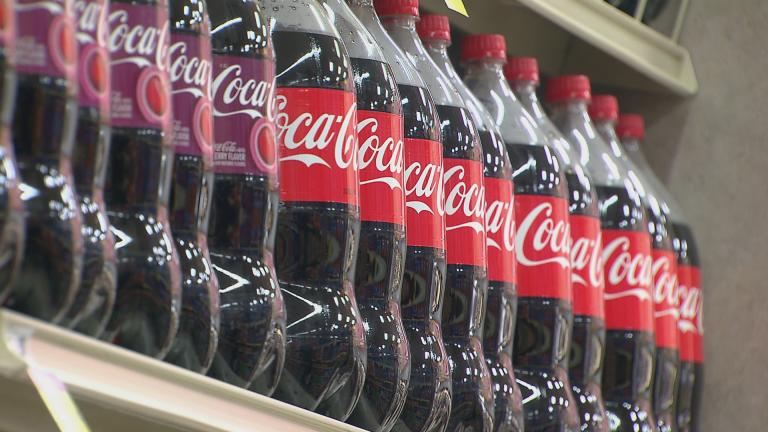 Cook County Soda Tax Repealed
Oct. 11: Come December, Cook County shoppers and diners will no longer have to pay a much-reviled tax on sugary drinks after the county board voted Wednesday to repeal it.
---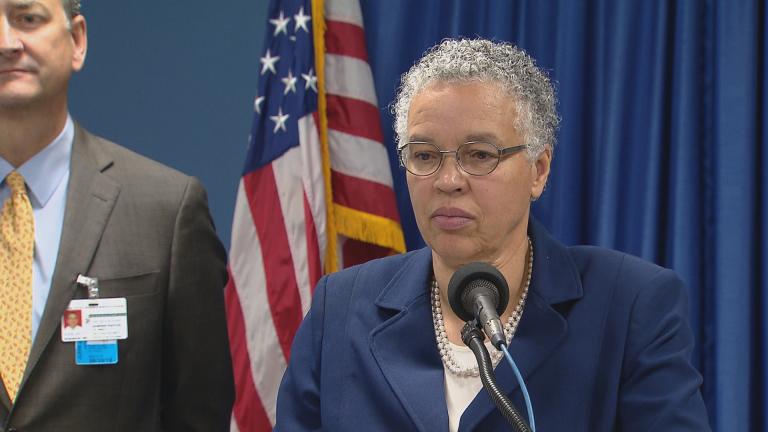 Preckwinkle: Soda Tax Repeal Will Lead to Cuts, 'Fiscal Uncertainty'
Oct. 5: The Cook County board president used her annual budget address Thursday to warn commissioners and the public that repealing a tax on sugary drinks will take the county down a path of "fiscal uncertainty" that will result in layoffs and cutting "essential services."
---