Cook County President Toni Preckwinkle pointedly used her annual budget address Thursday to warn commissioners and the public that repealing a tax on sugary drinks will take the county down a path of "fiscal uncertainty" that will result in layoffs and cutting "essential services."
"I know that in a few days you, as commissioners, can exercise your collective will and dramatically alter our fiscal course – for the next year, and for years to come," she said. "The politics of the past few months have been difficult, to say the least, and as charged as I've seen in my seven years as county board president. But as challenging as this time has been, it's possible the weeks ahead will be even tougher."
The tough talk didn't work.
Later Thursday came word from one of Preckwinkle's key allies—Commissioner John Daley—that he will switch his original vote in support of the soda tax, and on Tuesday will vote to repeal it.
Daley says his district—"whether it be residents, businesses, and all … ethnicities. Throughout every section"—sent a message.
"Their message is they're tired of tax upon tax," he said. "There are too many taxes, and we as a government should live within our means and we should live within our budget."
Repealing the tax would leave a $200 million hole in Preckwinkle's proposed $5.36 billion budget. That could spur 11-percent cuts to county departments, including the health department and the sheriff's and state's attorney's offices.
Last November, the board voted 8-8 to tack a penny-an-ounce levy on pop and other sugary beverages, with Preckwinkle herself casting the tie-breaking vote.
Repealing the tax would require nine votes. Should all other commissioners hold steadfast, Daley's switched vote would be put the repeal effort over the edge.
Preckwinkle could, however, veto that measure. She refused on Thursday to say whether she would.
"My preference is that we never have to consider (a veto) because commissioners decide to do the right thing," she said.
Overriding a veto requires 11 votes.
The unpopularity of the tax, spurred on by a "Can the Tax" campaign financially supported by beverage goliaths PepsiCo and Coca-Cola, has politicians gulping as they look toward their political futures.
Preckwinkle is running for re-election next year; all 17 commission seats will also be on the ballot. 
Follow Amanda Vinicky on Twitter: @AmandaVinicky
---
Related stories: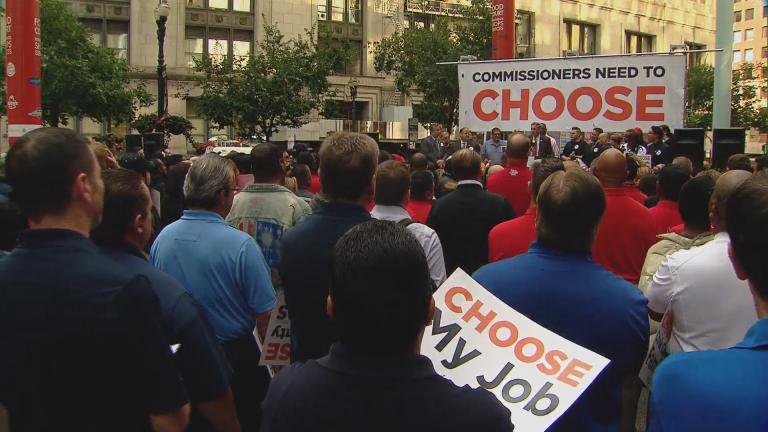 Cook County Board to Consider Repeal of Soda Tax
Sept. 12: Is the Cook County sweetened beverage tax about to fizzle out?
---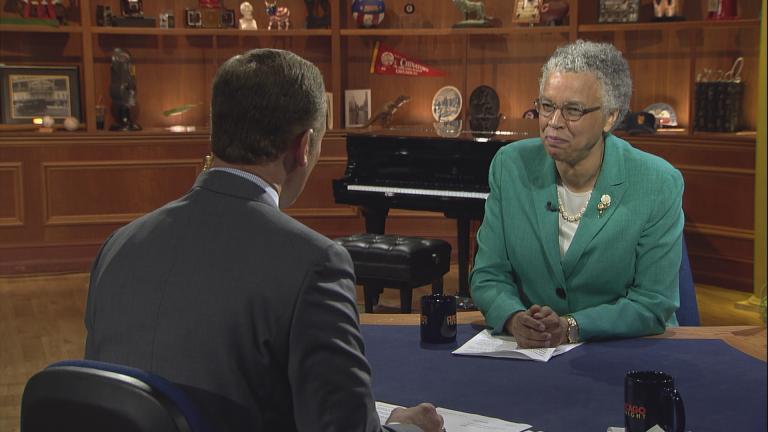 Toni Preckwinkle Discusses Cook County Soda Tax Pushback
Aug. 22: The Cook County sweetened beverage tax has had a challenging rollout, but Toni Preckwinkle doesn't appear to be backing down. And she's found a deep-pocketed supporter of the tax who's helping with a media campaign.
---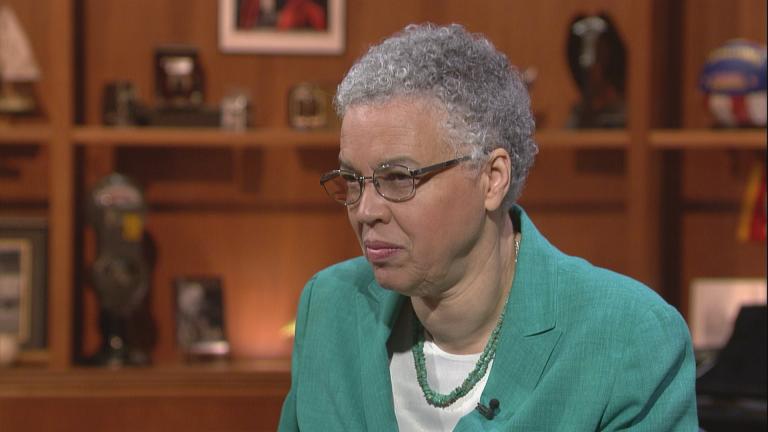 Crain's: Cook County Union Lauds Preckwinkle for New Contract
Aug. 21: As the fight over the Cook County sweetened beverage tax enters yet another round, Cook County Board President Toni Preckwinkle is getting some praise from one of the county's biggest unions.
---