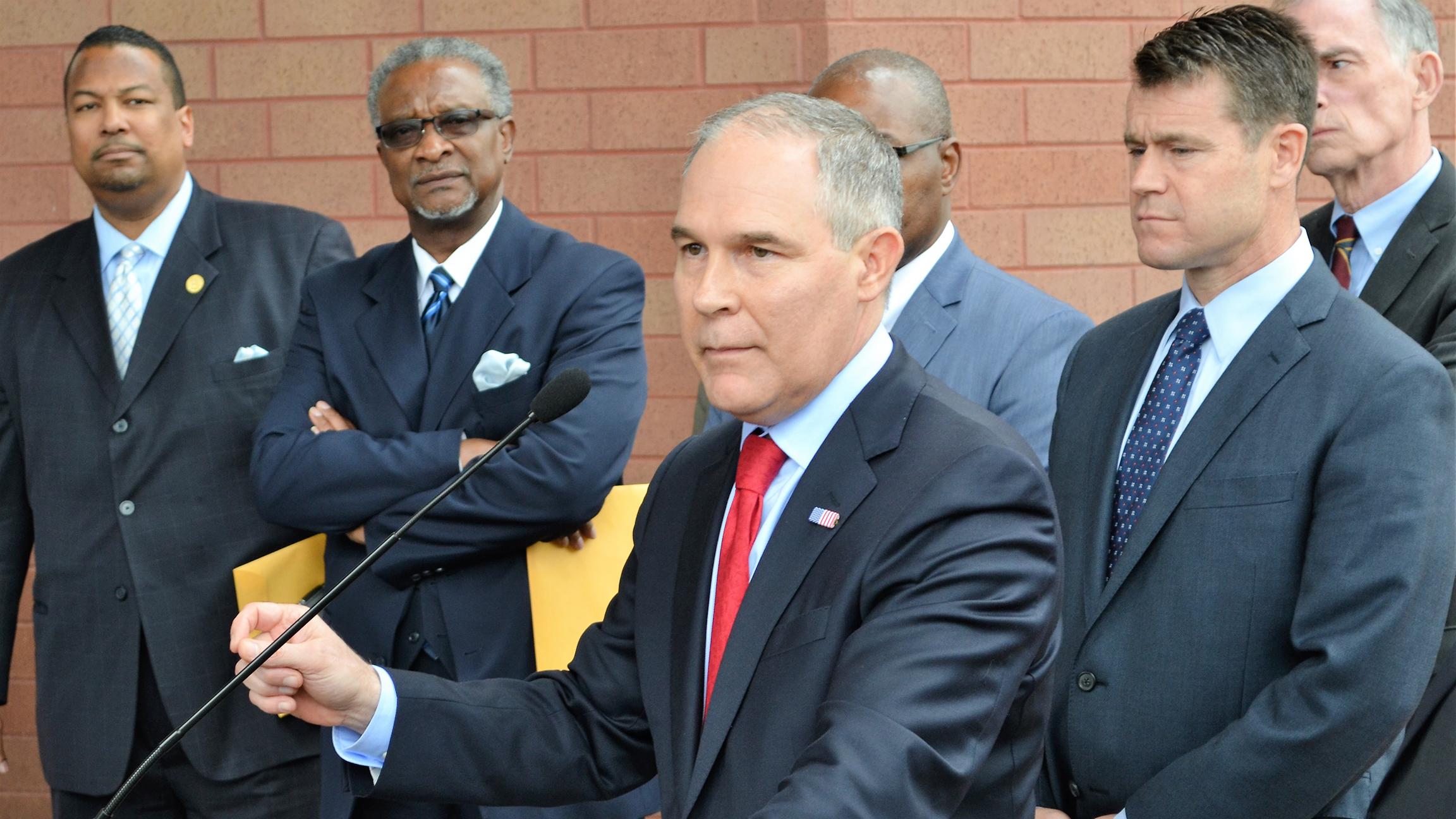 EPA Administrator Scott Pruitt speaks April 19 after meeting with residents of East Chicago's lead-contaminated neighborhoods. (Alex Ruppenthal / Chicago Tonight)
A group representing residents in Southeast Chicago and Northwest Indiana plans to sue EPA Administrator Scott Pruitt over an East Chicago steelmaking facility that regulators have identified as one of the area's top polluters.
Keith Harley, a lawyer who represents Southeast Environmental Task Force, sent a letter Friday to Pruitt stating the SETF's intent to sue over his failure to respond to the organization's petition for denial of a proposed permit for Indiana Harbor Coke Co., which processes coal into coke that is used to make steel. (Coke is different from petroleum coke, or petcoke, which is derived during the oil refining process.)
On July 11, SETF wrote Pruitt asking the EPA to withhold a permit renewal for the company's coke ovens until it resolved ongoing air pollution issues that have resulted in hundreds of violations over the past decade.
The Clean Air Act gives the EPA administrator 60 days to grant or deny such a petition. As of Friday, the deadline had passed without a response from Pruitt, prompting Harley's letter to Pruitt on Oct. 5.
Renewal of the company's operating permit is currently under consideration by the Indiana Department of Environmental Management. In May, SETF requested that IDEM hold a public hearing regarding the permit. The department has yet to hold any such hearing.
"The big concern is that this type of operating permit should not be issued unless there is a schedule of compliance to address any violations," Harley said. "It wasn't clear that there was ever a time under [the company's] previous permit that they were under compliance, and yet here was IDEM about to issue them another permit without taking that into account."
Since 2010, the EPA has cited Indiana Harbor Coke six times for violations of the Clean Air Act dating to 2005, including exceeding emission limits for lead, high levels of which can cause brain damage, especially in children. In the most recent violation notice, issued in June 2016, the EPA found that the company was improperly sealing ovens and in turn failing to prevent the release of toxic gases.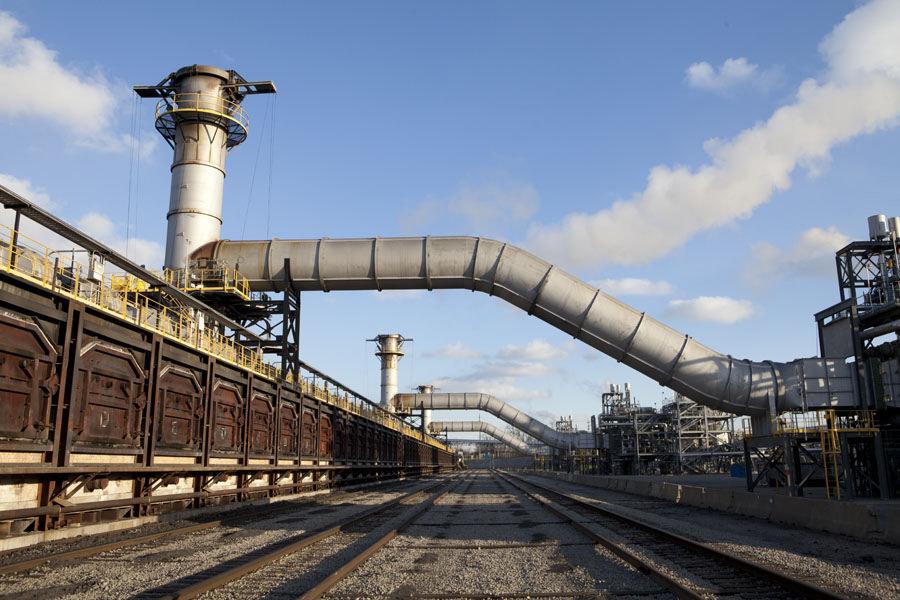 Indiana Harbor Coke Co.'s coke plant in East Chicago. (Courtesy SunCoke Energy)
"It's another pathway for lead into our community that is already soaked in lead because of [industrial] legacy issues, contaminated water and now the aerial depositions from that facility," said Thomas Frank, an East Chicago resident and SETF board member. "It's hugely serious, especially at the scale they are operating. Just kind of imagine a tractor trailer, an 18-wheeler. That's [the size] of a [coke] oven. There are 268 of those [at IHCC]. That's the scale that they're operating on."
More than 31,000 people live within a 3-mile radius of the coke facility, including nearly 10,000 children. About 40 percent of the residents are African-American, and nearly 50 percent are Hispanic, according to EPA data.
The facility is owned by Lisle-based SunCoke Energy, which also owns coke plants in Illinois and Ohio that the EPA has cited for emitting high amounts of lead and other toxic chemicals. SunCoke sells coke to ArcelorMittal, U.S. Steel and other companies.
SunCoke has said it plans to negotiate an agreement with the EPA to resolve violations at the Indiana Harbor Coke facility, according to public filings with the U.S. Securities and Exchange Commission. As of now, Harley said SETF has "absolutely no independent verification" of any steps taken by the company to resolve the violations.
"SunCoke Energy, Inc. and IHCC take their compliance obligations seriously," SunCoke wrote in a statement. "The company has met with SETF and also recently held a community meeting on Aug. 23 to provide information to the public and take questions. We are also working cooperatively with relevant government agencies (e.g., EPA and IDEM) to resolve the alleged environmental issues."
East Chicago residents continue to face health risks associated with the city's industrial legacy, including steel mills that remain active. Last year, East Chicago Mayor Anthony Copeland announced plans to demolish a housing complex where regulators have found toxic levels of lead and arsenic, leaving about 1,000 residents in search of new homes.
In April, Pruitt visited East Chicago's USS Lead Superfund site to meet with residents of the city's lead-contaminated neighborhoods.
"Scott Pruitt has made very specific committments to East Chicago," Harley said. "So there is a context here to simply live up to those promises."
Officials from EPA and IDEM did not immediately respond to requests for comment. 
Contact Alex Ruppenthal: @arupp | [email protected] | (773) 509-5623
---
Related stories: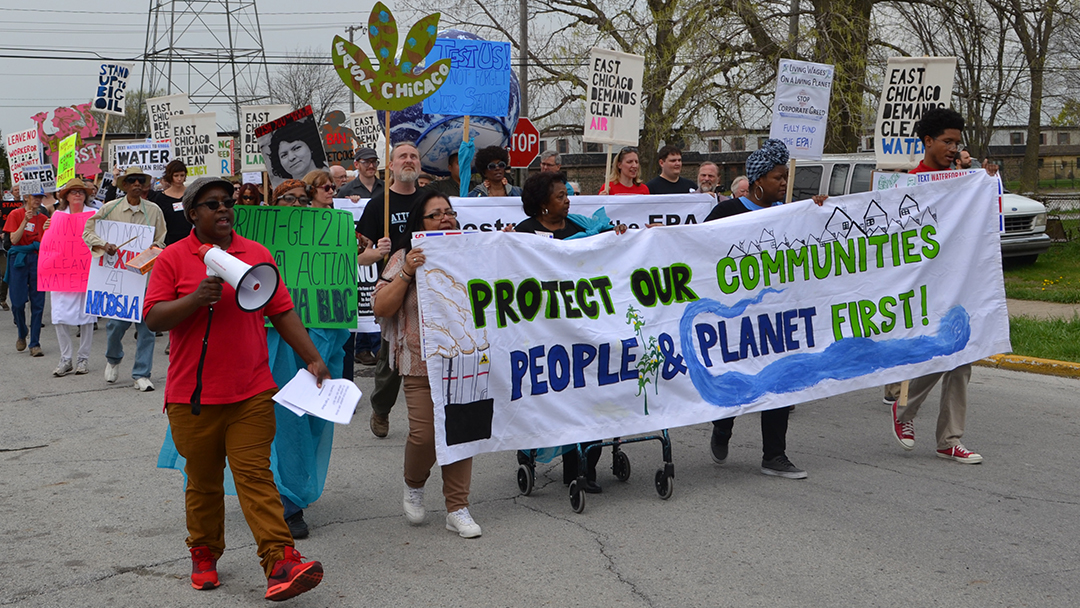 Photos: EPA Head Scott Pruitt Greeted by Protesters in East Chicago
April 20: About 100 East Chicago residents and activists rallied and marched Wednesday while EPA head Scott Pruitt visited the city's lead-contaminated neighborhoods.
---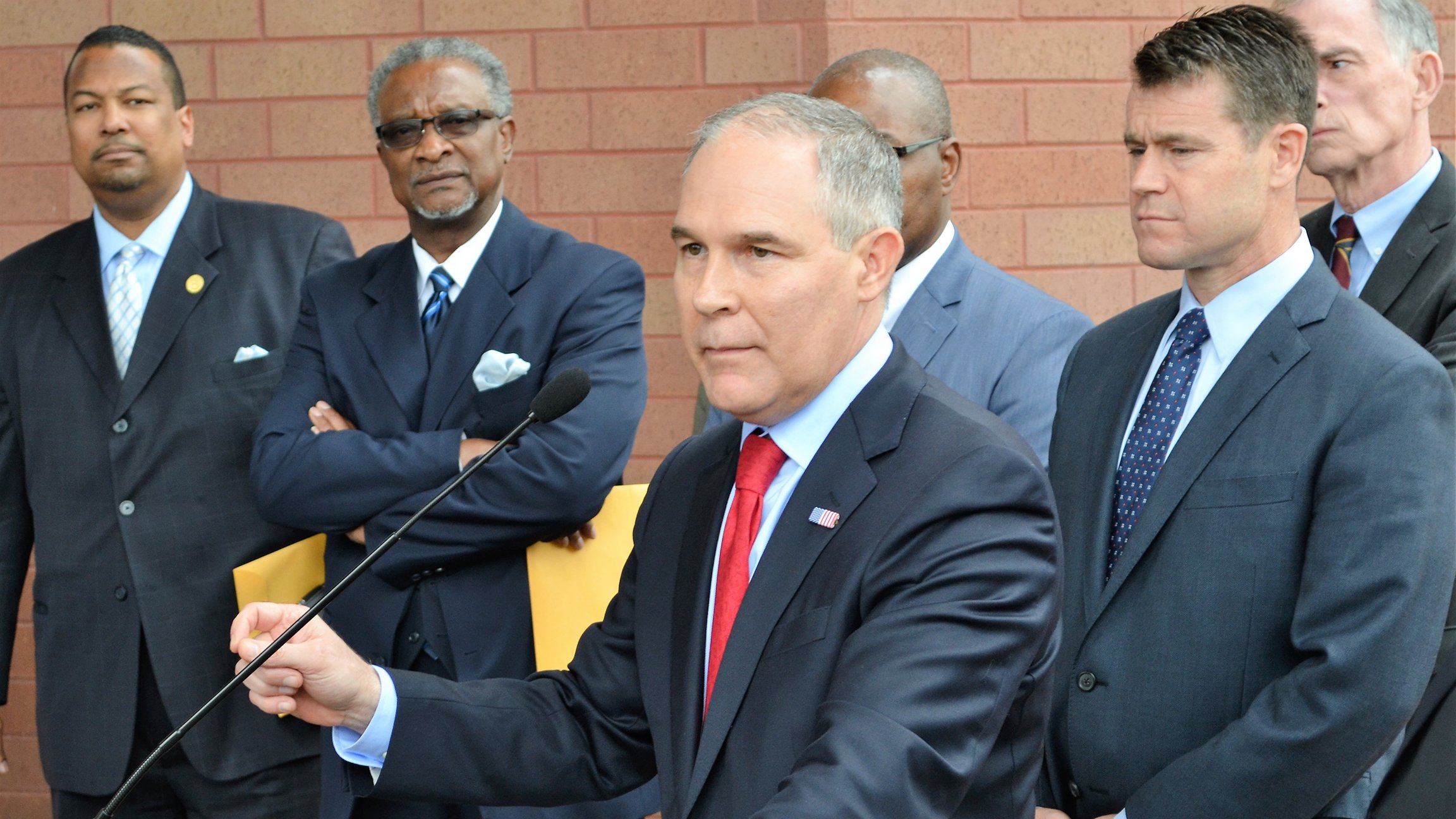 Scott Pruitt to East Chicago Residents: Chicago EPA Office Not Closing
April 19: The head of the Environmental Protection Agency told residents in East Chicago on Wednesday that the agency had no plans to close its Chicago office.
---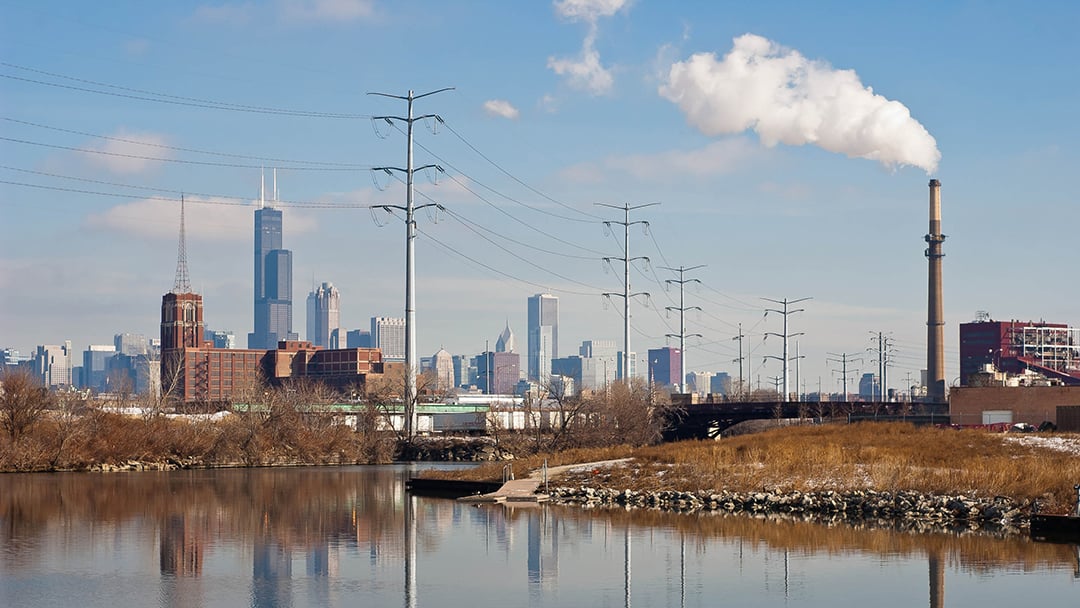 EPA Cuts 'Matter of Life and Death' for Chicago Communities
March 20: Cuts to the EPA's budget would affect a disproportionate number of minority and low-income residents in Chicago, experts say.
---