Blackhawks captain Jonathan Toews, former Cubs pitcher Kerry Woods and just-retired White Sox announcer Ken "Hawk" Harrelson were inducted Monday to the Chicagoland Sports Hall of Fame. 
So too was an athlete you may not have heard of. Tommy Shimoda doesn't take home a six- or seven-figure paycheck, and his feats on the field don't make it to the front page of the sports section. But he does train daily and plays some 20 different sports—and he's now the first Special Olympics athlete to receive the honor.  
Shimoda, 24, won gold and bronze medals in speed skating at the Special Olympics World Winter Games this year in Austria (he was the only Special Olympics athlete from Illinois to be part of Team U.S.A.) and proudly displays his ESPY (Excellence in Sports Performance Yearly Award) on the entertainment center of his family's Mount Greenwood home.
He also plays baseball, basketball, bocce ball, golf, gymnastics, floor hockey, skiing, snowshoeing and swimming. This year he tried horseback riding and water polo. 
"It makes me feel special," said Shimoda, who is autistic and speaks using a voice output communication device. "I want my friends to know that they can work and go to the Chicagoland Sports Hall of Fame too."
Shimoda's mom, Barbara De Kerf, says Tommy has been playing sports since he was 7 or 8 years old.
"Tommy as a kid, he was super energetic. I called him my stallion because he never stopped," De Kerf said. "My son is a competitor."
Playing sports at the park district was a way to help him channel some of the abundance of energy she says he was born with.
"The way you've seen Tommy today is really the way he always is. It's the way he's always been since he was born. Gentle, kind, caring and considerate. And, you know … when at first he … our biggest concern was that he wasn't talking. We weren't worried about anything else in the world except that he wasn't talking, and I'm like 'Well, he's going to be starting school pretty soon I think we'd better get on this,'" she said.
She brought Tommy to St. Xavier University for speech therapy.
"I think they more than us realized that all of this extra energy may have had a little bit behind it," De Kerf said. "And that was when we brought him to the school and they diagnosed him as having autism."
De Kerf says Tommy's athletic successes aren't just his. They're shared by his brother, Clark, his coaches, his friends, and the community, which sent Tommy off in grand fashion with a mini parade for the World Games. She calls the medals "a measure of achievement for all of the work that we all do at this park."
One of Tommy's coaches, the Mount Greenwood Park special rec instructor Rich McAvoy, says Shimoda is a "real natural" at sports like floor hockey.
McAvoy has been with the park for 36 years, since he started volunteering when he was 14. He says Shimoda's Hall of Fame honor is just the beginning. 
"(Special Olympics) athletes want to be treated normal. That's why this is great. That they're bringing in Special Olympics into the Hall of Fame. The best thing in the world is to include us. So that's what we're looking for in the future. We want to be included with every other athlete, every other person," McAvoy said. "He's included with other athletes, from other sports, not just Special Olympics—what people would call regular. But there is no difference, believe me. Our athletes can do anything anybody else can do."
McAvoy hopes that Tommy inspires other people—those with autism or Down syndrome or "even regular people," he said. "All forms of life that want to sit out: 'Hey, enjoy yourself, have a little fun and get a little activity done.'"
Already, the Hall of Fame honor has opened doors for Tommy.
Wheaties cereal recognized his sportsmanship at Monday's ceremony by giving him a commemorative iconic cereal box with his picture on it.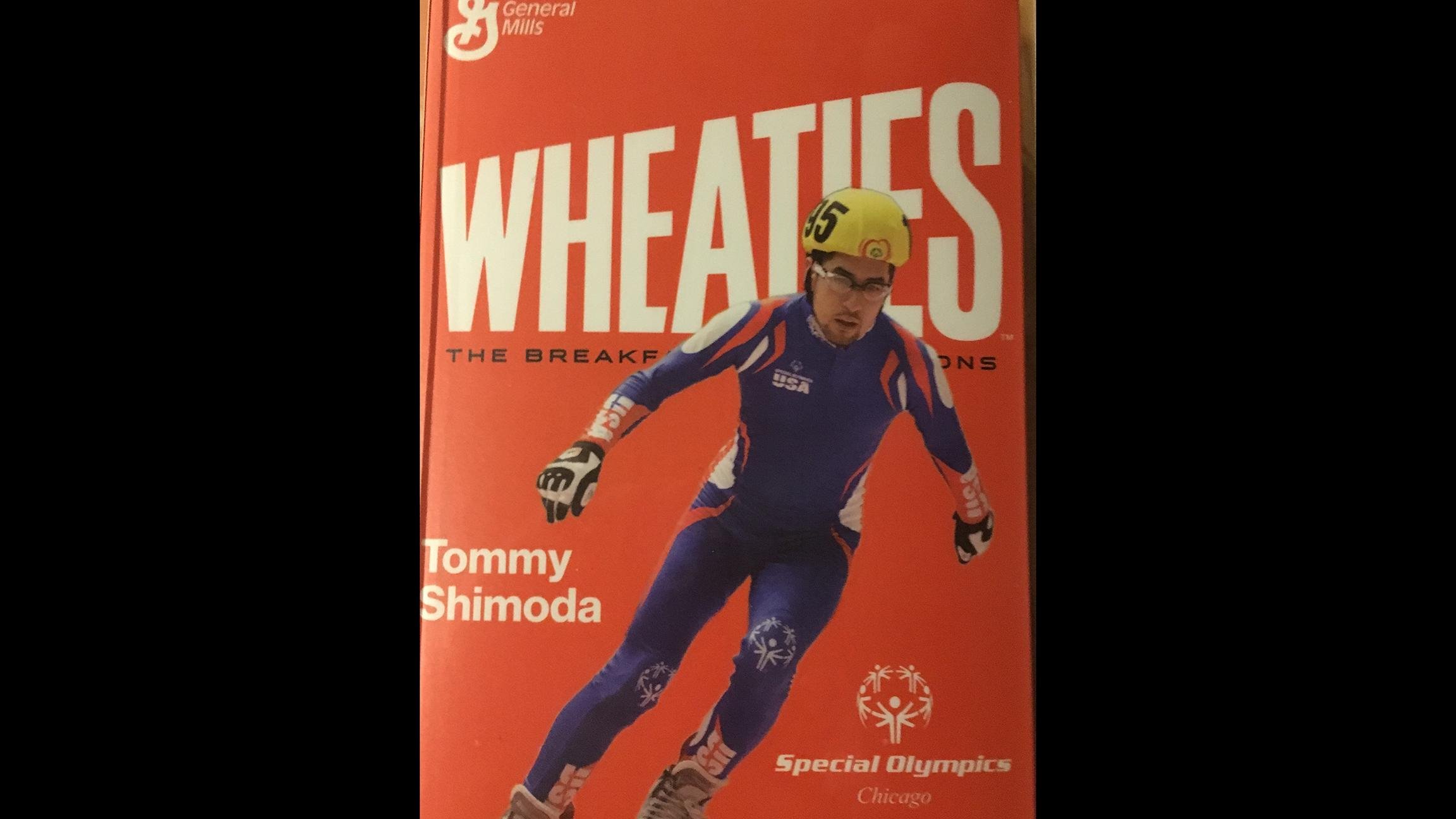 (Courtesy of Special Olympics Chicago)
And the Blackhawks invited Tommy and his family to a practice, and arranged a one-on-one meeting between Tommy and his sports hero, Jonathan Toews.
Toews and Wood are some "great athletes" McAvoy said. "But number one athlete is Tommy Shimoda."
Follow Amanda Vinicky on Twitter: @AmandaVinicky
---
Related stories: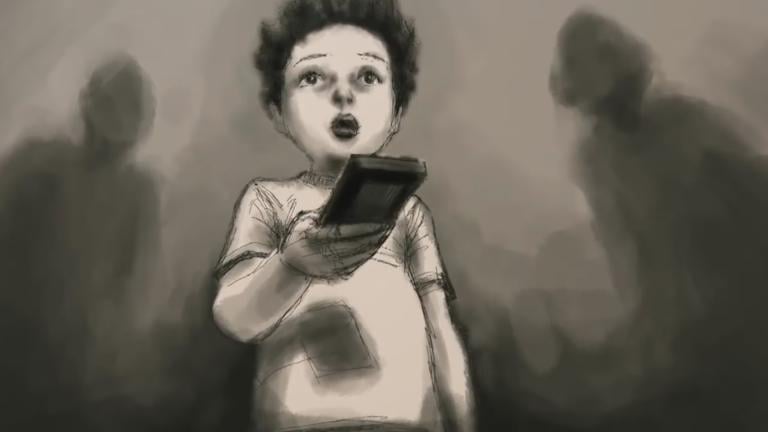 Family's Journey Told in Oscar-Nominated Documentary 'Life, Animated'
March 8: Cornelia Suskind tell us about her son Owen, the subject of a new documentary film.
---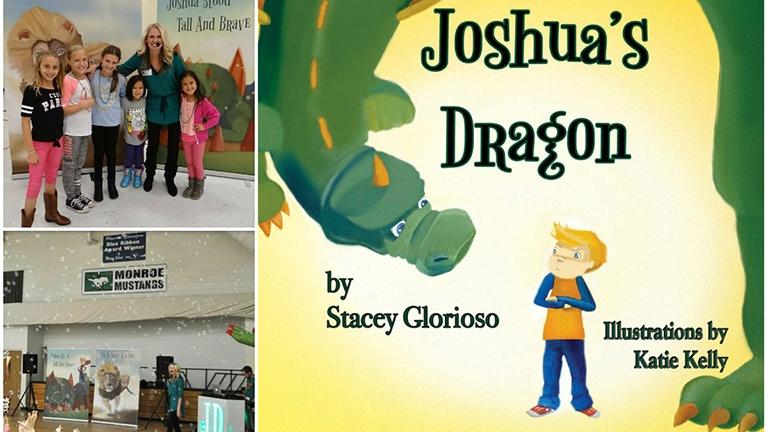 Local Author Inspires Kids to 'Slay Their Dragons'
April 14, 2016: Pediatric occupational therapist and author Stacey Glorioso wants to teach children how to become dragon slayers. In her book, "Joshua's Dragon," the story's namesake character leads the way and shows how he defeats his dragon—overcoming his fear of loud noises.
---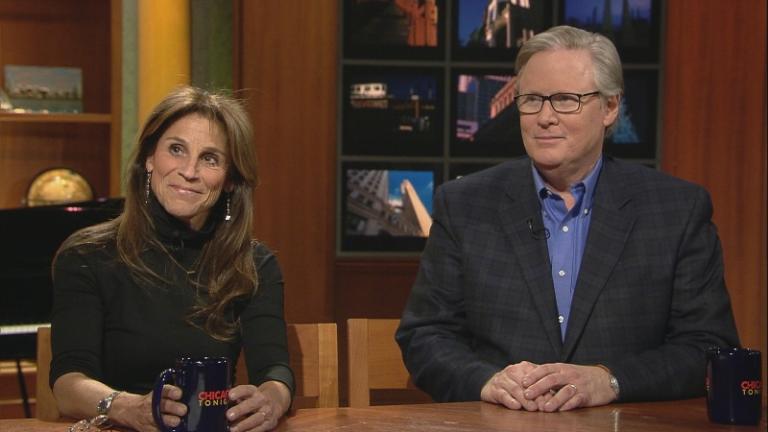 New Book 'In a Different Key' Tells the History, Politics of Autism
Feb. 8, 2016: A new book takes a look back at autism's dark history of institutionalization, questionable therapies and plain bad science.
---