On Sunday, "The Vietnam War," a new 10-part documentary from Ken Burns and Lynn Novick, premiered on WTTW. Burns and Novick were in Chicago last week and sat down with "Chicago Tonight" to talk about the epic work that was 10 years in the making.
Below, some excerpts from the interview.
On why the filmmakers chose to forego interviews with historians and academics in favor of those who were involved in the war:
Novick: We didn't avoid historians or academics by any means, we had an incredible panel of experts and advisors who worked with us every stage of the project, but who you meet on camera are the people who lived through it. And they have direct memories of what it was like to be there, especially soldiers where the dying and killing is happening, and people who protested the war back home, families who lost someone, they're all describing what happened that time, and so you see them processing their own experiences. And we also have people in Vietnam telling the stories about their own experiences.
Burns: You necessarily, through scholarship, abstract things, and we want to have a human dimension. There's all this chatter about going on about a war from people that don't have direct experience. If you are a soldier with direct experience, or a Gold Star family or have some direct connection with the war, you see it in completely different terms. And it doesn't have to do with the binary winning and losing, it was to do with much more complicated dynamics.
On being in Vietnam to interview North Vietnamese and Viet Cong veterans:
Novick: Wherever it is, it is the same process, because we're interested in human experience; what was it like. Tell us about yourselves. That human connection was possible in Vietnam because we had permission from the government to ask them anything we wanted to. And people were interested to tell their stories in ways they don't usually speak about the war. There has sort have been a difficulty to talk about it because its such an epic tragedy. Because the official narrative is dehumanized and abstracted. There hasn't been space to describe the true suffering of the war. They just said over and over again, we want to talk about it, we want to talk about what their children went through, they want to know what Americans went through.
On the debate over whether the war was lost because U.S. sentiment at home turned against it, emboldening the enemy, or because of bad decisions made by leaders and that it was a war that could have never been won:
Novick: Hopefully our film will raise those questions, but we are hopefully not going to say the answers to them. And these are profound questions. The reason that the war ended up the way it ended up took 18 hours to explain. It's very easy trying to reduce something so enormously complicated to one reason or another, and there just isn't. And we had to leave all that baggage at the door and put all the pieces of the puzzle together.
Burns: We found early on that our knowledge was superficial, conventional and wrong. This notion that war is binary, that it should've been won because of this or that. No amount of reductionism is going to get us to abandon a dimensional portrait that defies easy categorization and doesn't have similar premises. As we say in the film, there is no one truth in war.

Watch the series
"The Vietnam War" began at 7 p.m. Sunday, Sept. 17 on WTTW11 and wttw.com/watch
Follow Paris Schutz on Twitter: @paschutz
---
Related stories: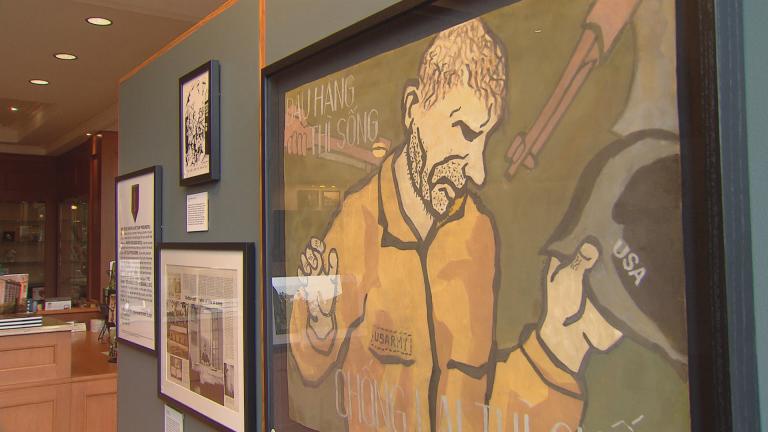 'Hunting Charlie' Seeks to Find the Elusive Enemy in the War in Vietnam
Sept. 14: Propaganda and political cartoons show different perspectives of Vietnam at the Pritzker Military Museum and Library.
---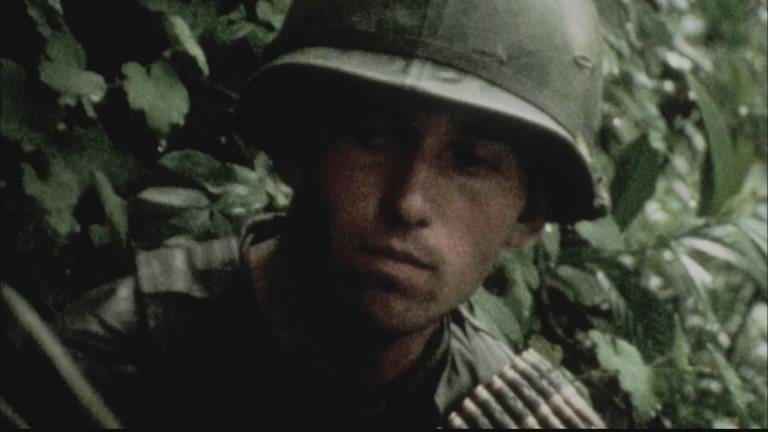 18-Hour Documentary Explores Human Dimensions of Vietnam War
Sept. 7: Filmmakers Ken Burns and Lynn Novick speak with us about their new 10-part documentary series, "The Vietnam War."
---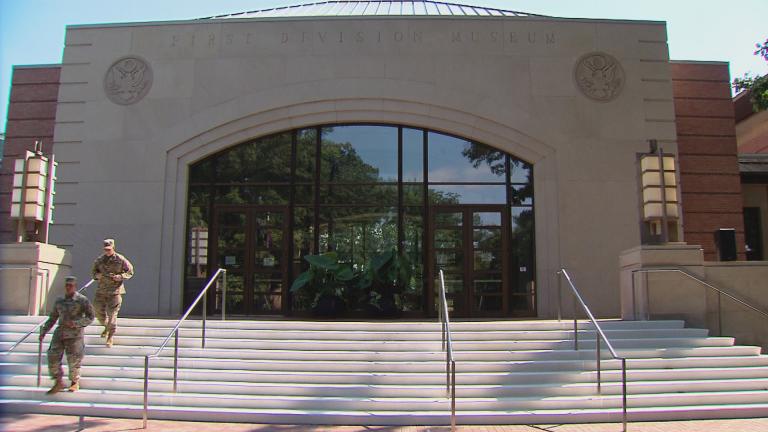 Wheaton Military Museum Expands Historic Mission
Sept. 7: Marching through 100 years of military history in the newly expanded First Division Museum at Cantigny Park.
---