Board of Education Sued Over Sexual Abuse Claims Against Former Mentor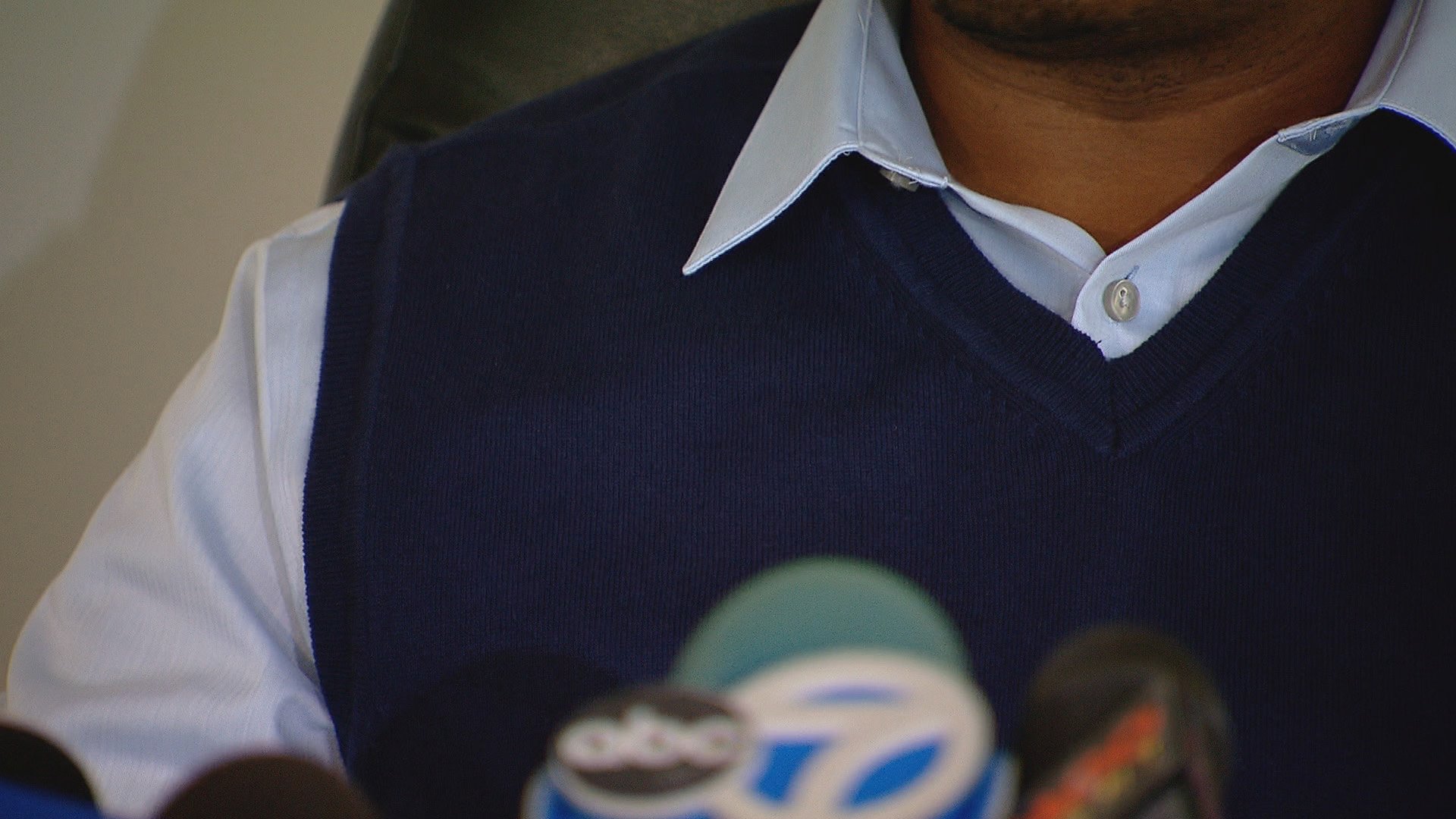 A former Chicago Public Schools student who claims he was sexually assaulted for years by a school employee filed a lawsuit this week against the Board of Education. (Chicago Tonight)
A former Chicago Public Schools student who says he was sexually abused for years by the head of a district mentoring program has filed suit against the Board of Education, claiming it allowed a sexual predator to roam the halls of a Chicago elementary school.
The student – identified only as John Doe – and his attorney announced the suit this week, claiming Doe was at least the 20th victim of Marvin Lovett, who the board hired despite having allegedly received warnings that Lovett had been acting inappropriately toward male students.
"The school district should not put our children in charge of protecting themselves," Doe's attorney Lyndsay Markley told media Wednesday. "There were a number of incidents and information that, as we've alleged in the complaint, the school should have known made this individual inappropriate to be around children, and they should have acted on those indications."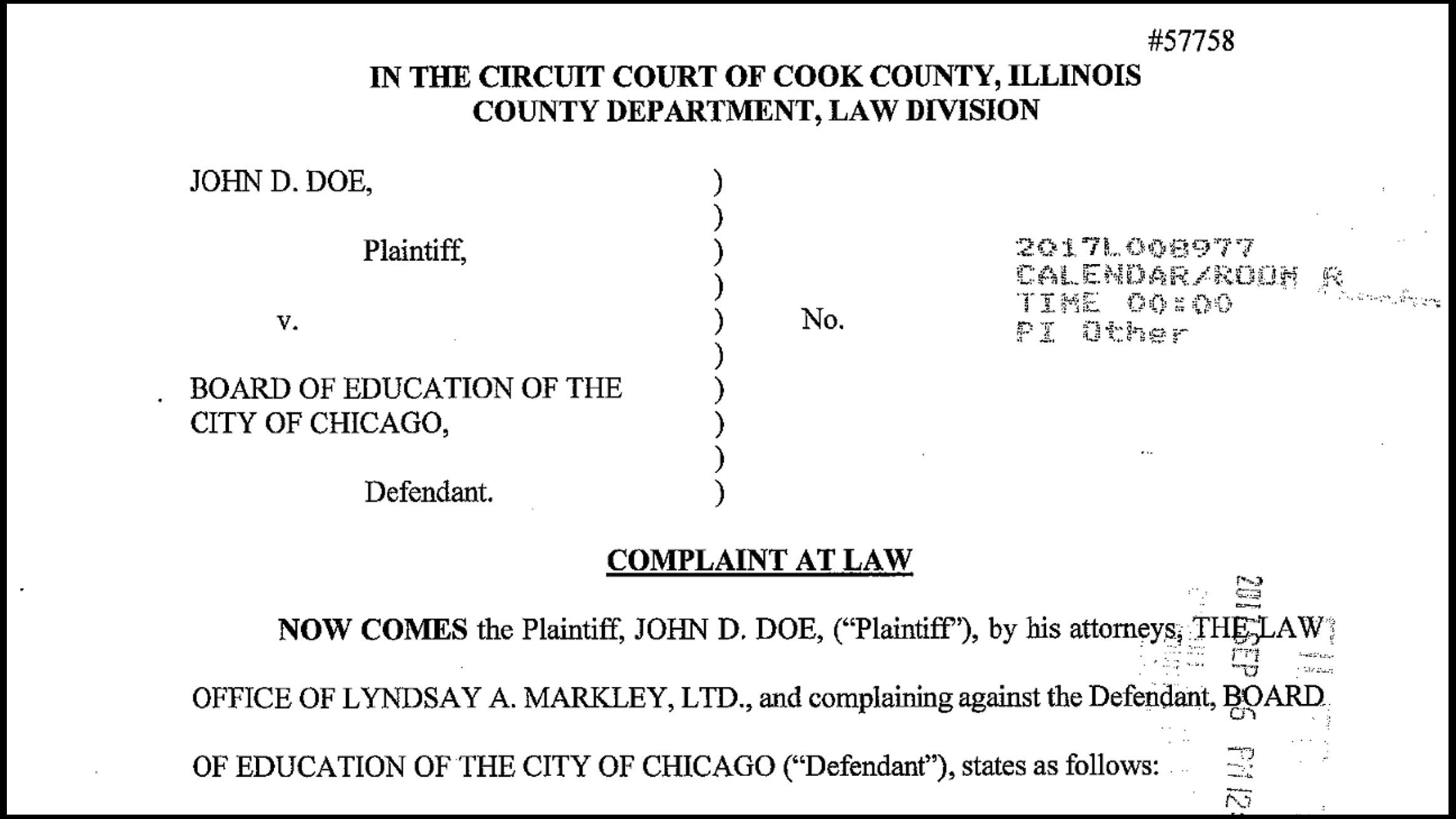 Document: Read the complaint The complaint claims the board was aware Lovett had been terminated from the now-closed Lathrop Elementary School in North Lawndale for engaging in inappropriate behavior. He was then hired just down the road at James Weldon Elementary, where the abuse in this case allegedly took place.
The complaint also states the board had, as early as 1988, received warnings that Lovett was "ill-suited for employment" involving work near children.
A Chicago Public Schools spokesman declined to comment on the suit.
The suit claims Lovett's abuse in this particular case lasted from 1988, when Doe was in the fifth grade, until 1993, when he was a freshman in high school. Markley said Lovett would pull Doe out of class at Weldon and take him into a school basement for unsupervised "work," or walk with him to Lovett's home located only two doors down from the school building.
Lovett was shot and killed in 2000 by another of his accusers. Markley said during the subsequent police investigation, officers located 140 tapes in Lovett's apartment that depicted him engaged in various sexual acts with African-American male students.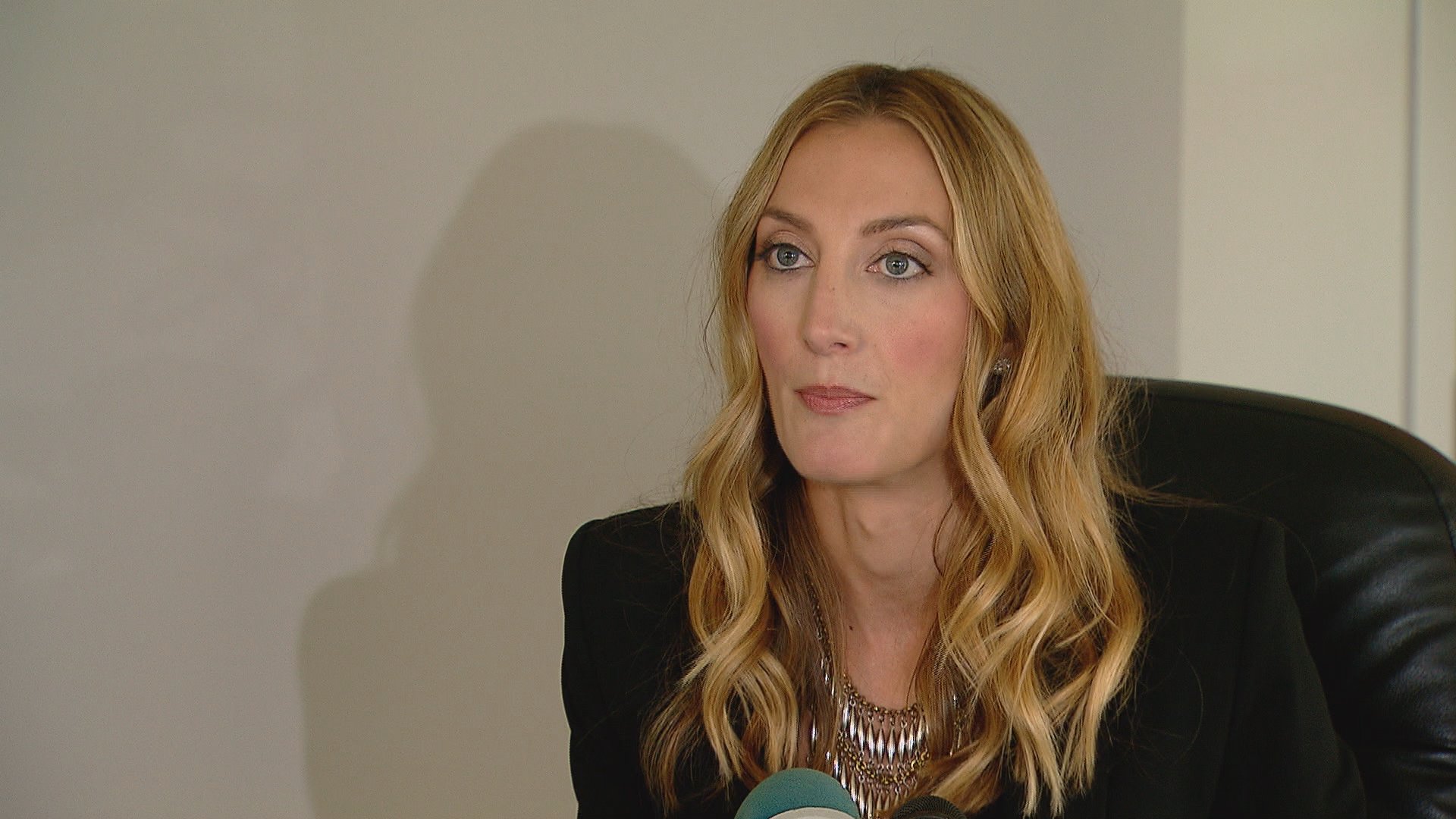 Attorney Lyndsay Markley (Chicago Tonight)
Doe, now in his 30s, told reporters this week he hasn't opened up about his experience, even to his own family, but has suffered through depression, alcohol abuse and nightmares in the years folowing the abuse.
He said he decided to file the suit now after seeing other sexual abuse victims tell their stories through the media.
"I feel like it's time for me to tell my story about what happened to me to make me feel a little better," he said.
Markley represents 19 other victims in separate lawsuits claiming they had been abused while Lovett was running a mentorship program known as the United Airlines Believers Program, which has been targeted in other lawsuits but not the one filed Wednesday.
This latest suit is the only one to name solely the Board of Education. In it, Doe is seeking damages in excess of $50,000
"Justice for my client is paramount," Markley told Chicago Tonight when asked what she hopes comes from the lawsuit, "and definitely raising awareness to continue developing ways to protect children."
Follow Matt Masterson on Twitter: @ByMattMasterson
---
Related stories: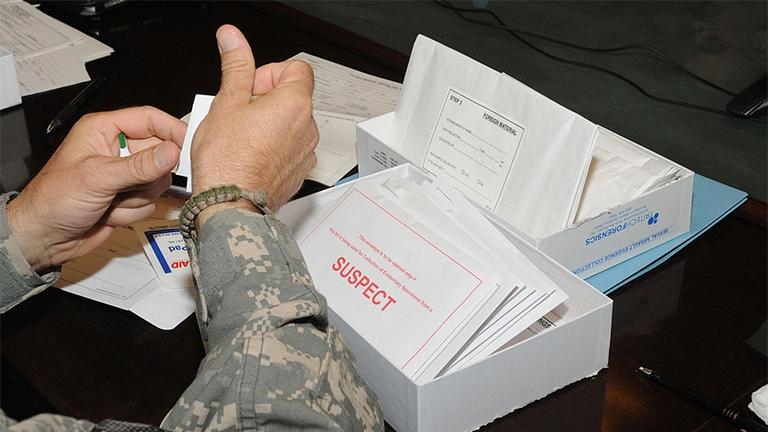 AG Madigan Issues Guidelines for Responding to Sexual Assault Crimes
July 14: Law enforcement agencies have a new set of guidelines for responding to reports of sexual assault and sexual abuse.
---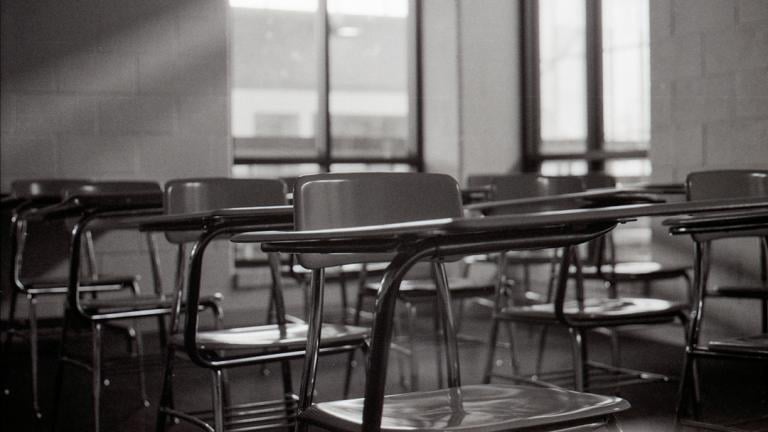 CPS Student Files Civil Suit Claiming School Building Violates ADA
March 10: CPS CEO Forrest Claypool and the Board of Education are both named in a civil suit filed Friday by Access Living, a disability advocacy nonprofit, on behalf of the wheelchair-bound student at Drummond Montessori Magnet School in Bucktown.
---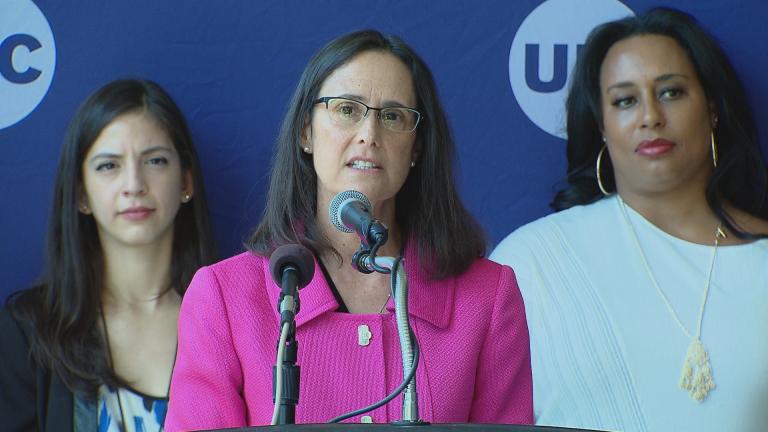 Law Aims to Reduce Campus Sexual Assault, Better Protect Victims
Aug. 23, 2016: As the fall semester begins, a new law goes on the books in Illinois to deal with sexual assault on campus. Just how does it make colleges safer?
---