Illinois Attorney General Lisa Madigan has joined with 15 states to file a federal lawsuit in New York that seeks to block President Donald Trump from ending the Deferred Action for Childhood Arrivals program, known as DACA.
The suit also asks that the federal government not be allowed to use personal information submitted by the so-called Dreamers as grounds for immigration enforcement.
Madigan's action Wednesday flies in contradiction to Gov. Bruce Rauner, who said that "these children do not deserve to be left in limbo" and called for Congress to approve "comprehensive immigration reform" but said that "I do not believe this challenge for these children can be addressed on a state-by-state basis."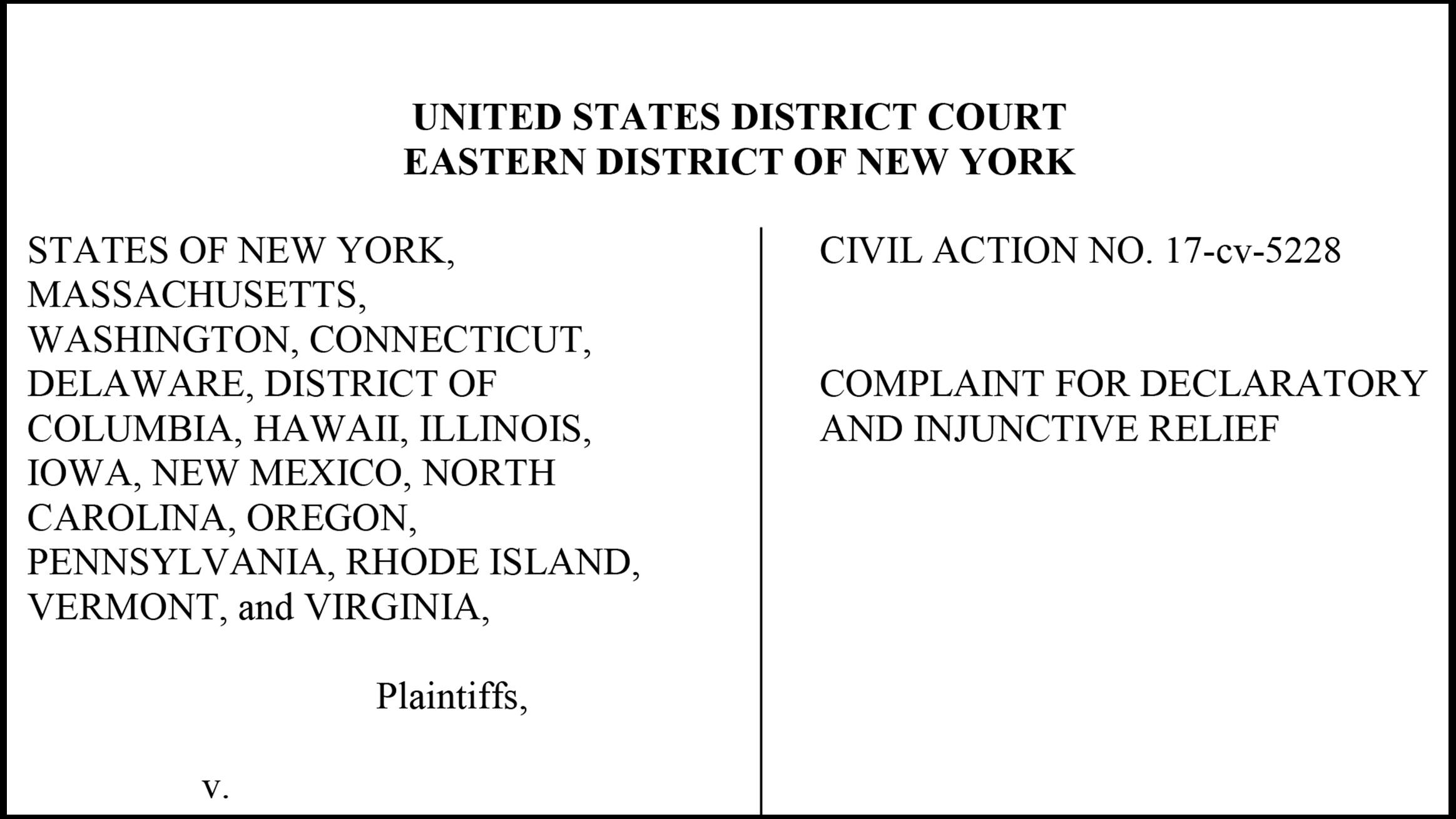 Document: Read the lawsuit The lawsuit claims that Trump's plan to sunset DACA in six months violates due process, and harms state's economies – a section devoted to Illinois (pg. 20-22) cites that nearly 37,000 DACA grantees work in Illinois, and maintains that the state's economy would take a $2.3 billion hit annually without them.
The filing says "rescinding DACA will cause harm to hundreds of thousands of the States' residents, injure State-run colleges and universities, upset the States' workplaces, damage the States' economies, hurt State-based companies, and disrupt the States' statutory and regulatory interests."
The suit goes on to use Trump's words to make the case that his action is discriminatory, given that the vast majority of Dreamers are from Mexico.
"Ending DACA, whose participants are mostly of Mexican origin, is a culmination of President's Trump's oft-stated commitments whether personally held, stated to appease some portion of his constituency, or some combination thereof to punish and disparage people with Mexican roots," it says.
Though she is the state's top lawyer, Madigan does not need the approval of Illinois' chief executive – Rauner – to pursue the legal action.
The immigration debate presents starkly different political realities for Democrats and Rauner, a Republican, who is under fire from some conservatives for recently signing the Trust Act, a new law that says Illinois police cannot detain someone absent a warrant based solely on their immigration status.
Chicago Mayor Rahm Emanuel on Wednesday called on Rauner to continue with the spirit of that law, by pushing a sort of "bill of rights" extending state protections to DACA recipients.
"These kids were brought by their parents here when they were young. They've embraced America and all its values. And we should be proud of them and we should do everything we can to protect them and encourage them," he said. "Use the resources of the state to help now these Dreamers who will be facing legal action, legal costs, use the resources of the state to defer those legal costs so they can actually stay here as residents in Illinois."
Rauner maintains that immigrant reform is an issue to be dealt with by lawmakers in Washington, not in Springfield.
"I do not believe this challenge for these children can be addressed on a state-by-state basis," he said. "That would not be correct, that not be the right solution."
Rauner's office meanwhile announced that he will be leaving the country on Saturday, for an eight-day trip to Asia.
Rauner campaigned on a platform of bringing new jobs to Illinois, and while he has taken day trips to visit other states, this will be the first time since his January 2015 inauguration that he'll be going on a trade mission overseas.
"Frankly I didn't feel it was appropriate to travel around the world when we hadn't been able to get a balanced budget and reforms so we could keep the budget balanced," Rauner said. "Now we have a budget – it's not balanced, we didn't get reforms, but I can't afford to wait any longer. We have got to bring businesses here."
Rauner says that he chose Japan and China because he has "personal relationships" with leaders in those countries, and because they already have strong economic ties with Illinois.
The state has trade offices in Hong Kong, Shanghai and Toyko. 
Follow Amanda Vinicky on Twitter: @AmandaVinicky
---
Related stories: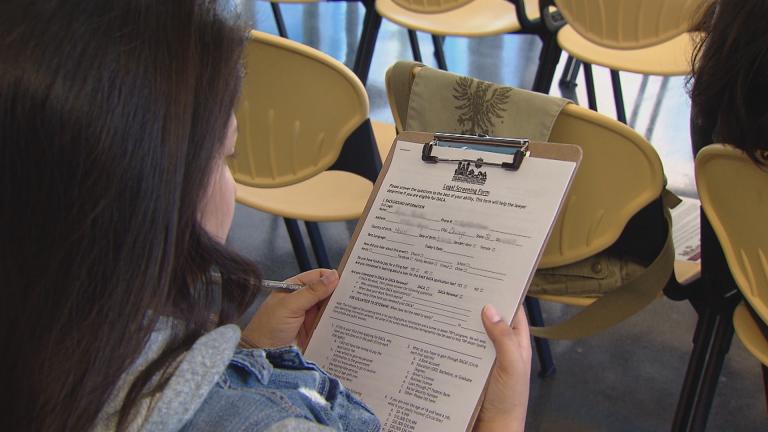 President Trump Ends DACA Program
Sept. 5: Local reaction the Trump administration's announcement to end the program that protected those brought to the U.S. illegally as children.
---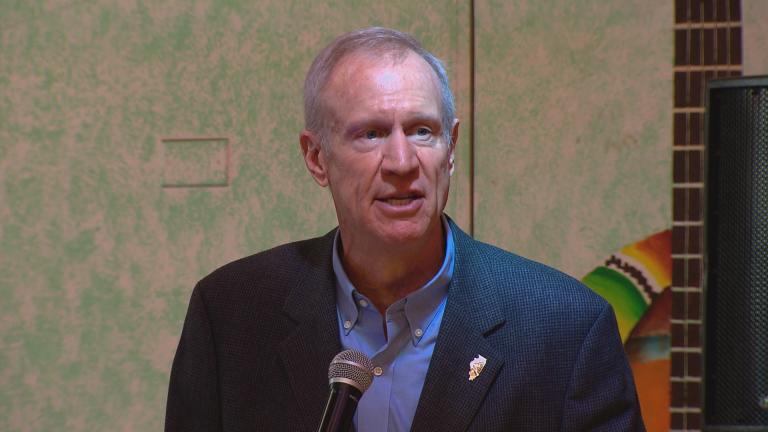 Rauner Signs Immigration, Voter Registration Bills
Aug. 28: Immigrants and refugees in Illinois can now breathe a sigh of relief, and people eager to vote will find it easier to register. The changes come as Gov. Bruce Rauner signed two pieces of legislation Monday.
---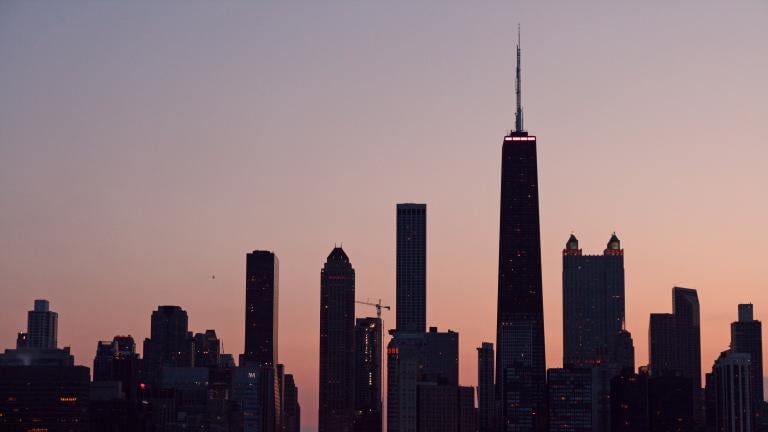 Chicago Sues Trump Administration Over 'Sanctuary City' Policy
Aug. 7: "Chicago will not be blackmailed into changing our values, and we are and will remain a welcoming city," Mayor Rahm Emanuel said Sunday at a press conference announcing the suit.
---