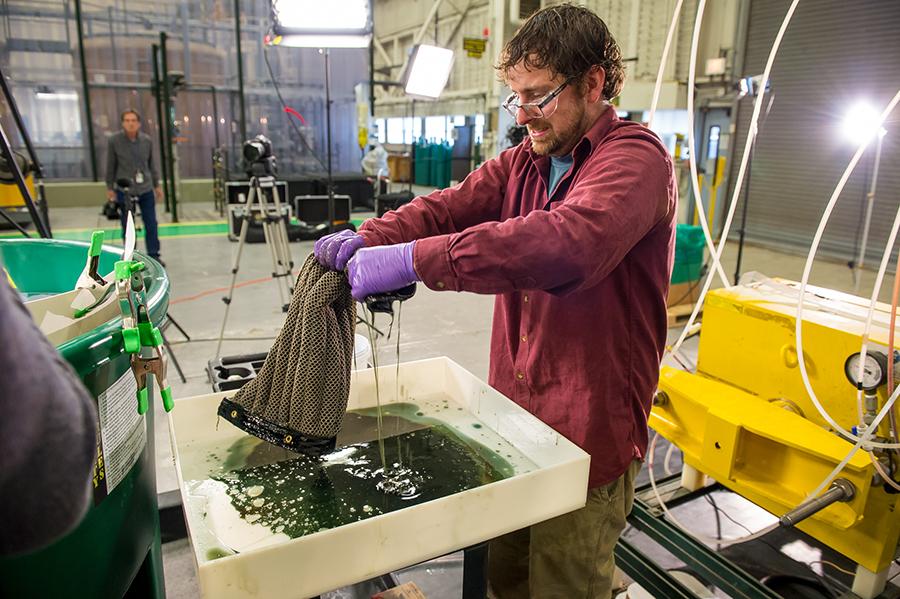 Argonne postdoctoral researcher Ed Barry wrings out a sheet of Oleo Sponge during tests at Argonne. (Mark Lopez / Argonne National Laboratory)
New technologies that could revolutionize the way we live and work will be on display at a competition this month featuring scientists from Argonne National Laboratory.
The U.S. Department of Energy's National Lab Accelerator pitch event offers the public a look at potentially groundbreaking technologies being developed by Argonne scientists, such as a reusable sponge that can absorb coastal oil spills and a system that uses sound waves to locate air leaks in buildings.
Argonne describes the competition as a "Shark Tank" for scientists, referring to ABC's popular show where start-ups pitch ideas to a panel of prominent venture capitalists.
"This is a chance to learn about the technologies your local national lab is working on right here in Illinois, how the U.S. government helps foster innovation and to network with others in the Chicago innovation ecosystem," said Diego Fazi, innovation program coordinator and Argonne's principal investigator for the National Lab Accelerator program, in a press release.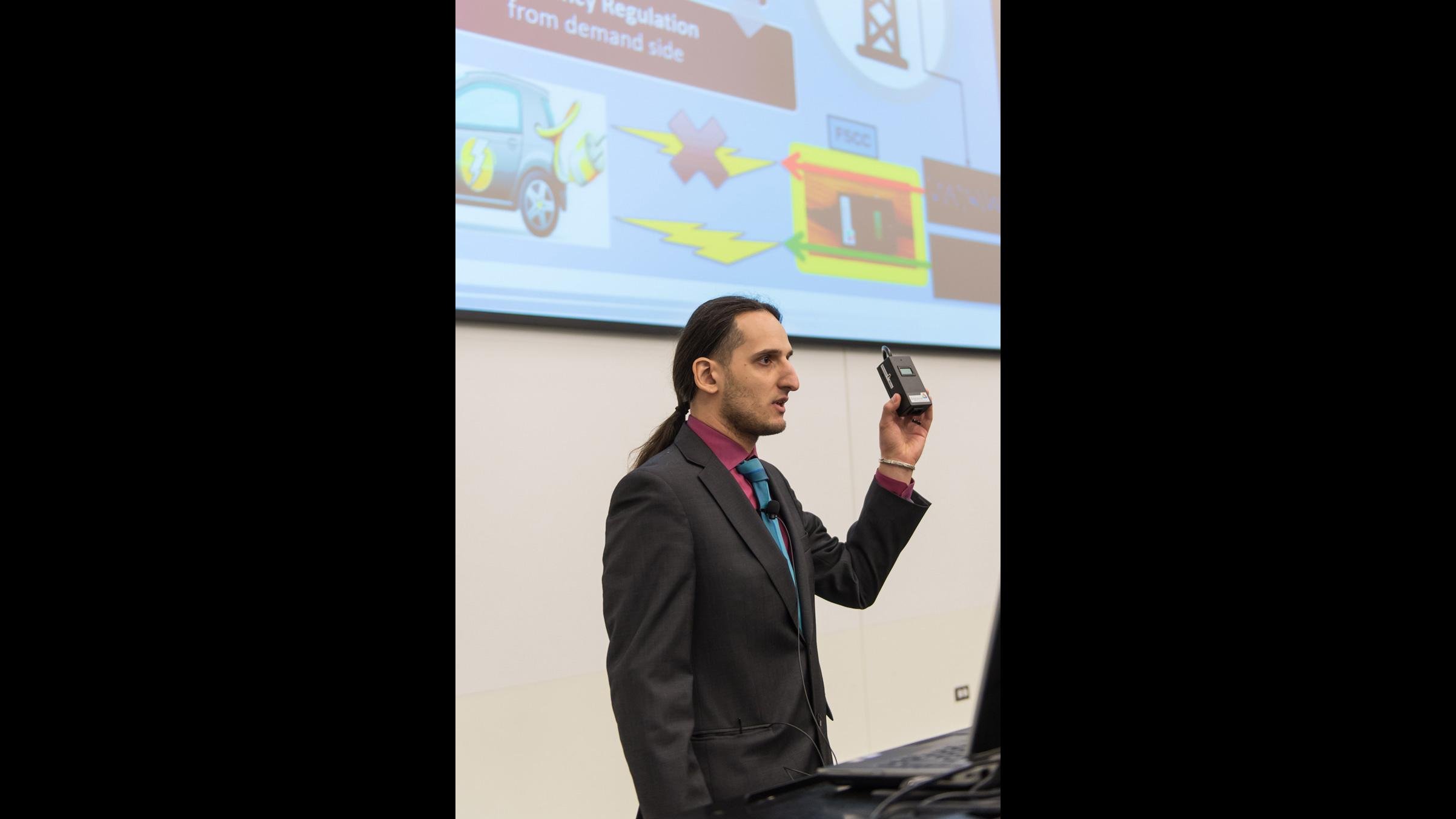 Diego Fazi from Argonne National Laboratory discusses technology at a laboratory pitch competition. He will moderate a pitch competition for innovations arising from work at Argonne on Sept. 14. (Courtesy Argonne National Laboratory)
The event will feature presentations by five accelerator program teams about how their technologies could address some of the nation's greatest energy challenges and/or impact daily life. A panel of Chicago innovation leaders will judge teams on the technical and market potential of their innovations, according to Argonne.
At the event, teams will present the following technologies, as described by Argonne:
NanoHeatBlock: A process for rapid hydrothermal synthesis of nanoparticles for smart materials and devices.
Oleo Sponge: An oil absorbent material that sifts sea water and collects oil particulates to be used again. The target application is oil remediation and wastewater treatment.
SonicLQ: Sound waves that locate and size energy-wasting air leaks in building envelopes. Businesses and commissioning agents, who certify mechanical systems within buildings, can use SonicLQ to test commercial building envelopes and air barriers.
SuperEN: A solid-state electrolyte that could enable safer lithium-ion batteries with three times the energy density, resulting in longer run times and lower costs for vehicles, portable devices and energy storage.
TWBarriers: An atomic layer deposition technique to improve battery lifetime by 20 percent while also improving capacity. Electric vehicles and grid-scale energy storage are the initial applications for this technology.
The Energy Department launched National Accelerator Lab programs at several labs across the country to help scientists understand and interact with industry. Labs participating in the program partner with local universities and accelerators to present a concept for commercialization.
The winner of this month's competition will advance to the next round and face teams from other national laboratories. The winning team will receive additional funding from the DOE's Office of Energy Efficiency and Renewable Energy to further develop its technology.
The competition takes place from 5-7:30 p.m., Thursday, Sept. 14 at the University of Chicago's Polsky Center for Entrepreneurship and Innovation. The event is free to attend, but registration is required.
Contact Alex Ruppenthal: @arupp | [email protected] | (773) 509-5623
---
Related stories: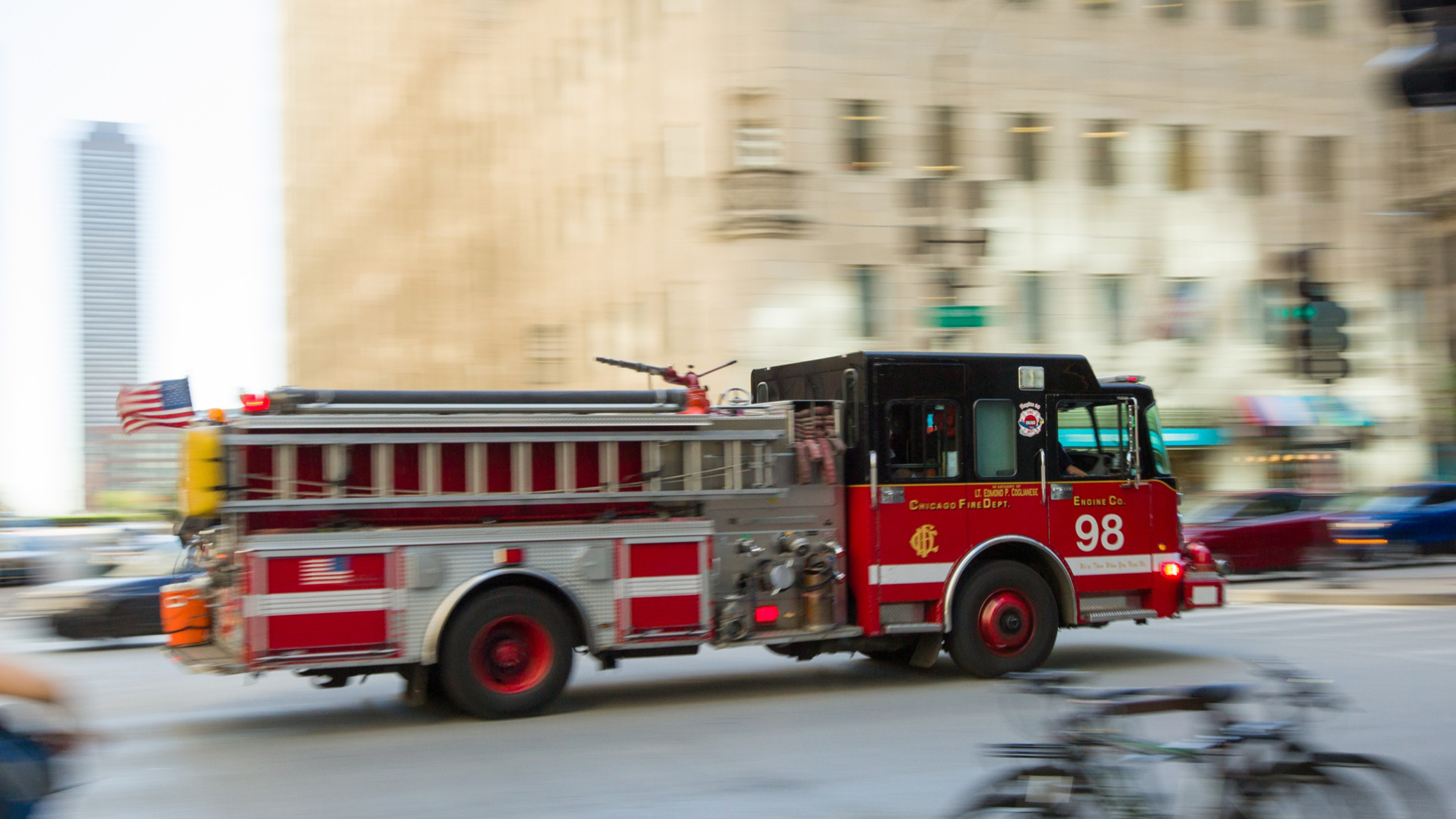 Doomsday Squad at Argonne National Laboratory Prepares for Chaos
April 25: Disaster scenarios near and far are daily considerations for a group of local scientists and engineers. We meet two members of the Global Security Sciences division at Argonne, nicknamed the Doomsday Squad.
---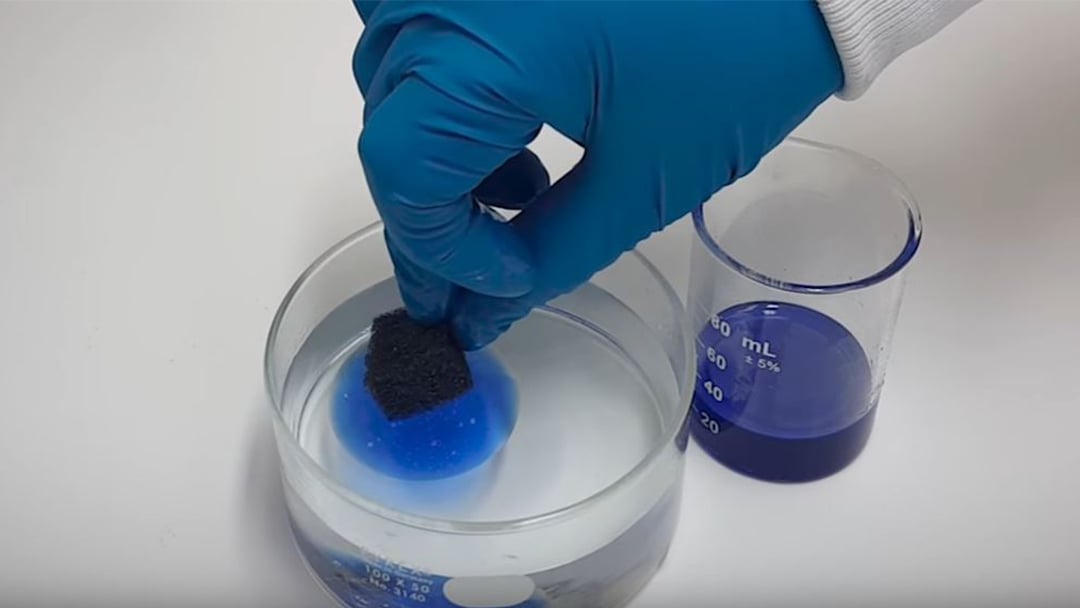 New Sponge Can Soak Up 90 Times its Own Weight in Oil
March 10: Scientists at Argonne National Laboratory have invented a new sponge that can absorb oil from water and then be wrung out and reused, a potentially game-changing tool for dealing with oil spills.
---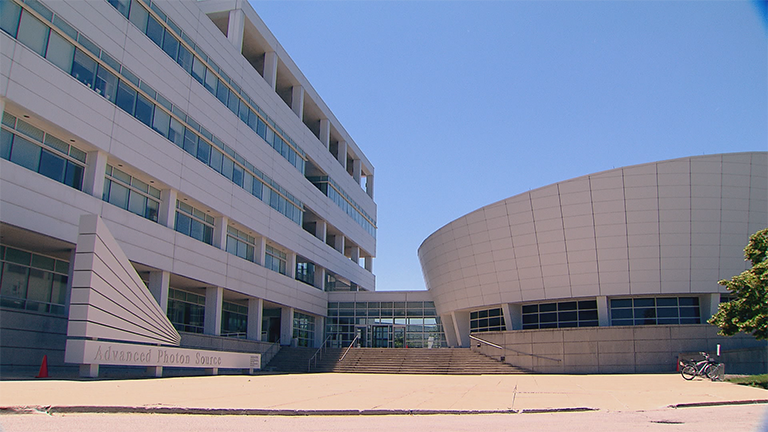 Argonne National Lab Celebrates 70 Years of Cutting-Edge Research
June 21, 2016: Since its creation in 1946, Argonne National Laboratory has been at the forefront of scientific research. Lab director Peter Littlewood joins us to discuss 70 years of scientific discovery.
---