Take a moment to soak this one in.
Scientists at Argonne National Laboratory in suburban Chicago have invented a new sponge that can absorb oil from water and then be wrung out and reused, a potentially game-changing tool for dealing with oil spills.
The discovery came in response to the Deepwater Horizon oil spill that began nearly seven years ago when a drilling pipe operated by British Petroleum in the Gulf of Mexico exploded, triggering the worst oil spill in U.S. history.
During the cleanup, scientists found that not all of the spilled oil was rising to the surface, where it could be skimmed or burned. Instead, some of the oil latched onto water columns that drifted underneath the surface.
To solve the problem, Argonne scientists developed a new foam, which they call Oleo Sponge, that easily absorbs oil from water. The sponge, which looks similar to an outdoor seat cushion, can absorb up to 90 times its weight in oil. It can then be wrung out and reused up to 100 times – and preserve the recovered oil, too.
"The Oleo Sponge offers a set of possibilities that, as far as we know, are unprecedented," said co-inventor Seth Darling, a scientist with Argonne's Center for Nanoscale Materials and a fellow of the University of Chicago's Institute for Molecular Engineering, in a press release.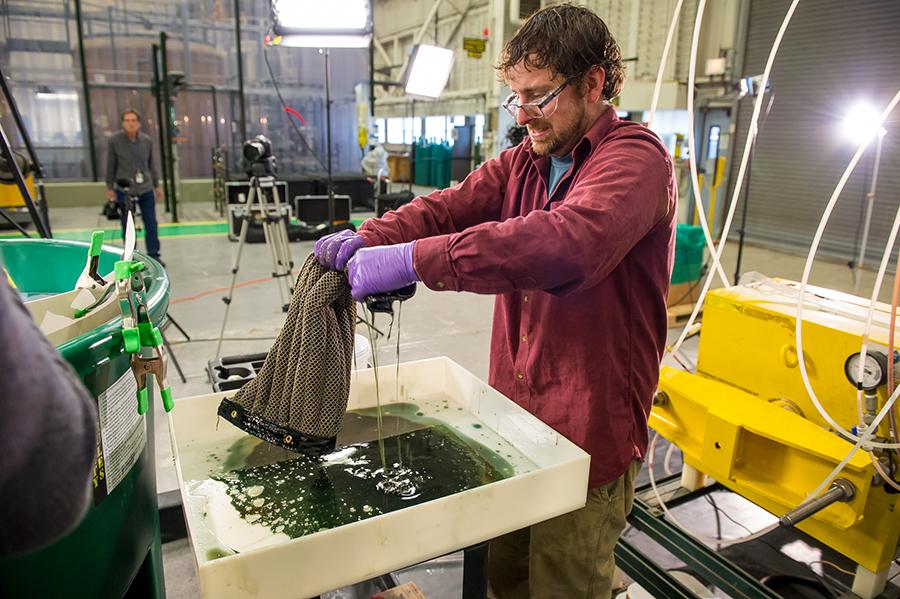 Argonne postdoctoral researcher Ed Barry wrings out a sheet of Oleo Sponge during tests at Argonne. (Mark Lopez / Argonne National Laboratory)
The sponge is an adaptation of common polyurethane foam used in furniture cushions, home insulation, mattresses and other objects. The foam, as Argonne described it, "has lots of nooks and crannies, like an English muffin, which could provide ample surface area to grab oil; but [scientists] needed to give the foam a new surface chemistry in order to firmly attach the oil-loving molecules."
Using a technique they had developed previously, Darling and Argonne chemist Jeff Elam were able to grow a thin layer of metal oxide primer near the foam's interior surfaces. In the Oleo Sponge, this layer acts like a glue for attaching the oil-loving molecules.
During testing at a giant seawater tank at the National Oil Spill Response Research & Renewable Energy Test Facility in New Jersey, the Oleo Sponge successfully collected diesel and crude oil from below and on the water surface.
"The material is extremely sturdy," Darling said in the press release from Argonne, which is managed by the U.S. Department of Energy. "We've run dozens to hundreds of tests, wringing it out each time, and we have yet to see it break down at all."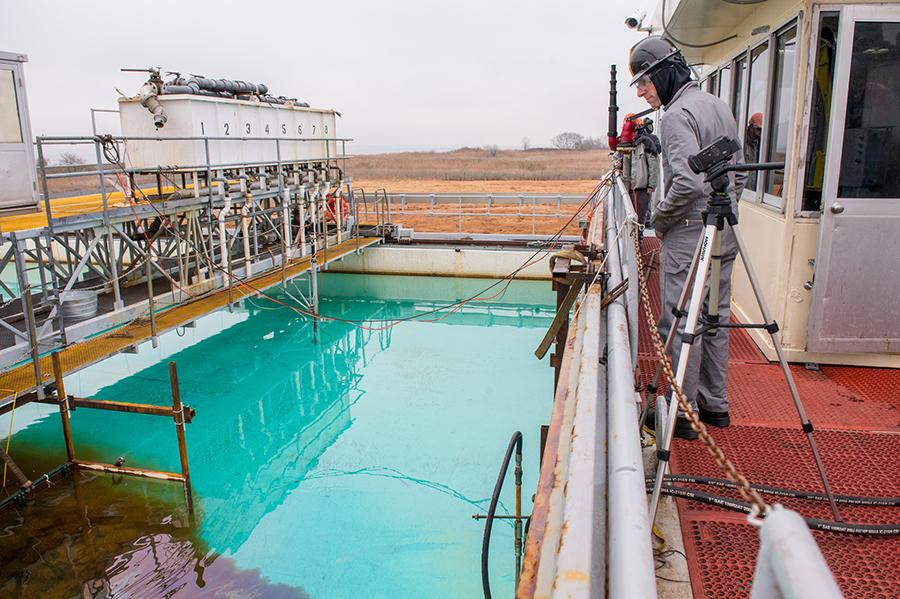 Argonne scientist Seth Darling, who co-invented the material, watches as the Oleo Sponge collects dark brown oil from the water during tests at Ohmsett in New Jersey. (Mark Lopez / Argonne National Laboratory)
The Oleo Sponge might also be used to clean harbors and ports, which often accumulate diesel and oil from ship traffic, Argonne said.
Darling, Elam and other scientists are continuing to develop the technology. John Harvey, of Argonne's Technology Development and Commercialization division, said the team is looking to commercialize the material. Argonne is seeking partners interested in licensing the sponge or collaborating with Argonne on further development, he said
"The technique offers enormous flexibility and can be adapted to other types of cleanup besides oil in seawater," Elam said in the press release. "You could attach a different molecule to grab any specific substance you need."
Follow Alex Ruppenthal on Twitter: @arupp
---
Related stories: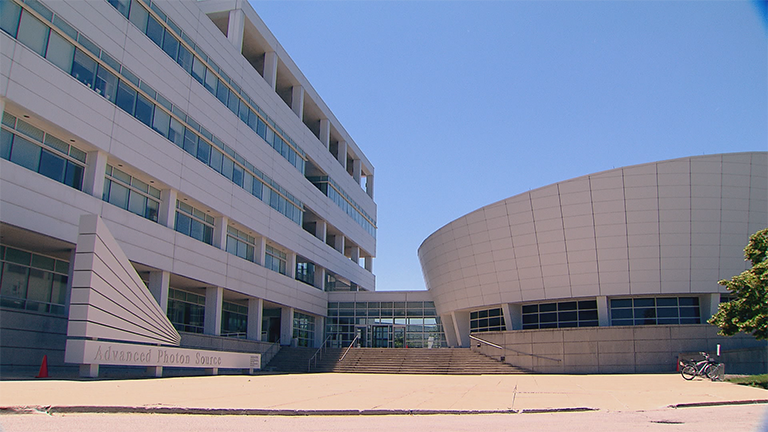 Argonne National Lab Celebrates 70 Years of Cutting-Edge Research
June 21: Since its creation in 1946, Argonne National Laboratory has been at the forefront of scientific research. Lab director Peter Littlewood joins us to discuss 70 years of scientific discovery.
---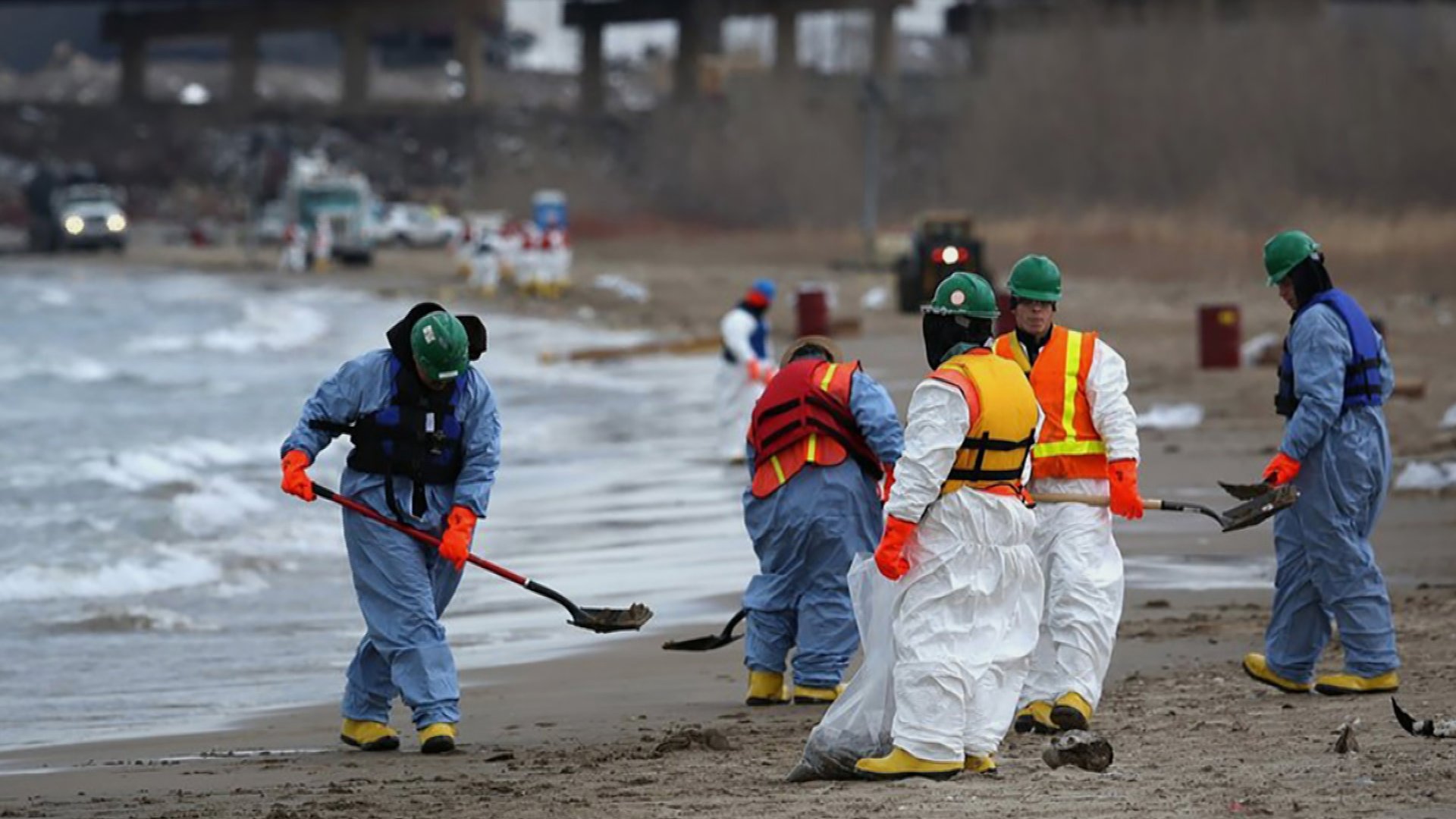 As Risk of Great Lakes Oil Spill Grows, So Do Concerns About Cleanup
Dec. 15, 2015: The risk of a Great Lakes oil spill has grown as the region becomes a hub for refining and transporting heavy tar sands oil. Oil that the Coast Guard says it does not have a method to clean up.
---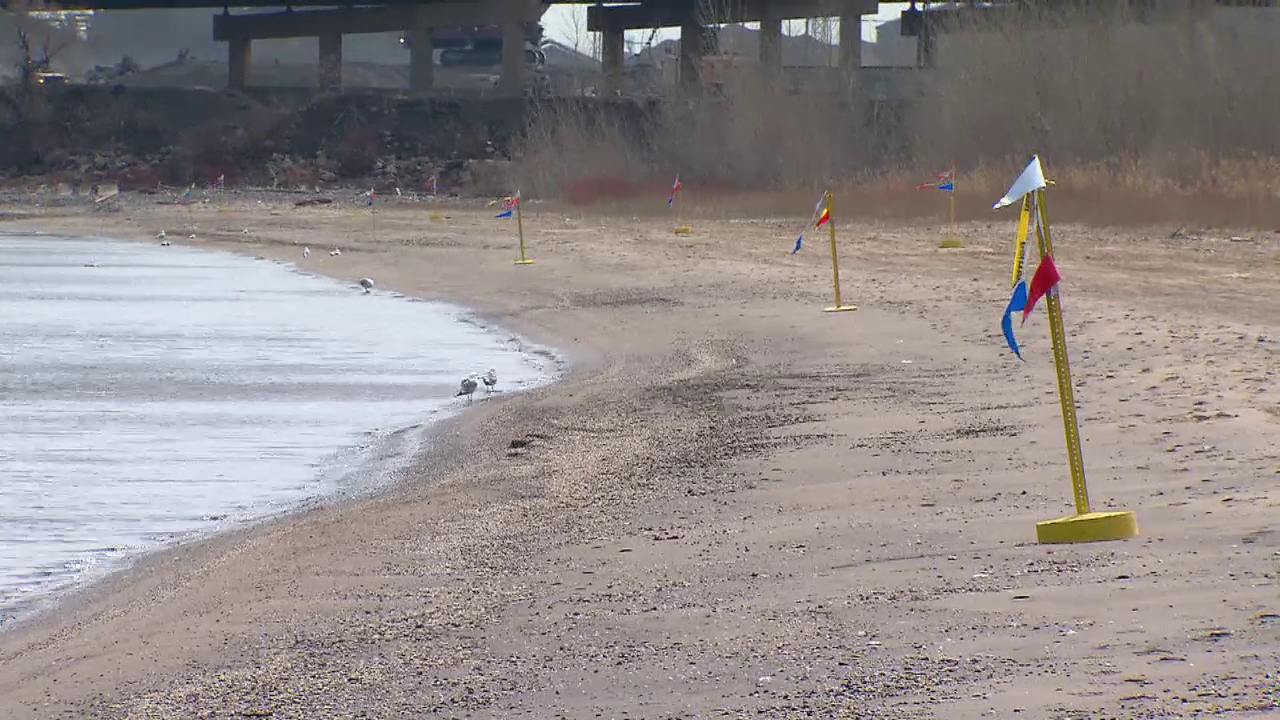 BGA Exclusive: Behind the Scenes of BP Oil Spill
June 12, 2014: The Indiana refinery responsible for the oil spill in Lake Michigan in March wasn't penalized by regulators. The Better Government Association raises questions about oversight and the safety of drinking water.
---