The economy is adding jobs and unemployment is low, yet nearly 15 million Americans are on the hunt for full-time work.
While underemployed Americans look for steadier jobs, some employers are wringing their hands, saying there aren't enough skilled job applicants to take open positions. Both the health care industry, which is growing, and the manufacturing sector, which is shrinking, struggle to fill jobs with qualified workers.
This skills gap is just one impediment to increasing the number of Americans who hold well-paid, full-time employment. "How to Create Middle-Class Jobs," the September cover story in Chicago Booth Review, discusses a range of obstacles, including education and preparedness, infrastructure and regulation. (The University of Chicago Booth School of Business publishes the magazine.)
One possible solution to the skills gap is data. One section of the article takes a look at economists who are using information from online employment searches to better examine the current labor market. Their hope is that community and technical colleges will be able to use employee requirements to better prepare students for specific industries, or help students to curate a relevant skill set.
One database in development, the Skills Cooperative Research Database, aims to be economics' Human Genome Project. The economists behind the project hope to incorporate data regarding every job in the U.S., with enough user flexibility for researchers, companies and schools to take advantage of its information. Emily Lambert, who edited the article, says that the database could be used to answer questions like, what kinds of jobs are most resilient to the recession? What prevents people from taking jobs? And: Are workers mobile?
Decreasing geographic mobility comes up elsewhere in the feature. Gordon Hanson, an economist at University of California San Diego, mentions the issue in another part of the story, a collage of expert's policy suggestions about how to grow middle-class positions.
"It would behoove us to engage in thoughtful policy experimentation, where we think about what it would take to get workers who seem immobile to take advantage of job opportunities elsewhere," he says in the article, "and what it would take to attract firms to create employment in locations where few economic opportunities currently exist."
Randall Kroszner from the Booth School cites inconsistent regulations state to state as a way to remove barriers to employment that exist in some locations and not others. "There's a win-win situation here," he says in the story. "Reduce unnecessary barriers to allow more people to come in so that you can create more jobs, and provide these services at a more competitive price so that demand will increase for them."
Lambert joins Phil Ponce in discussion.
---
Related stories: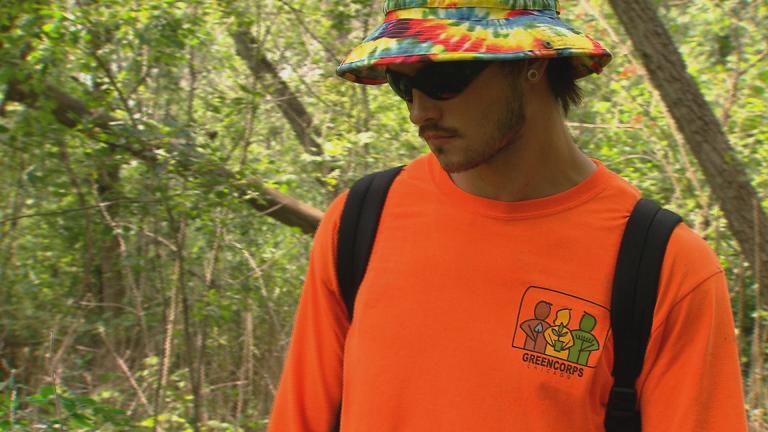 Green Job Training, Conservation Efforts Threatened by Federal Cuts
Aug. 17: Along Wolf Lake on Chicago's Southeast Side lies the only Illinois state park within city limits, where visitors can find fishing spots, biking trails – and invasive species.
---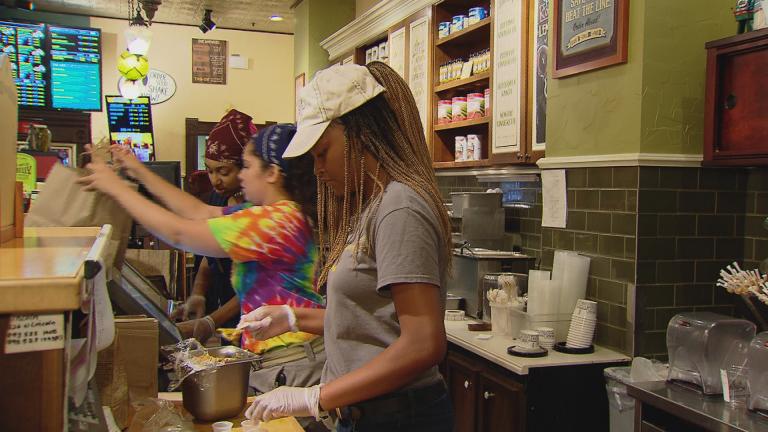 Chicago's Summer Jobs Program Provides More Than a Paycheck
Aug. 3: Each summer, thousands hired through One Summer Chicago earn work experience and a paycheck. But the city may be earning something, too.
---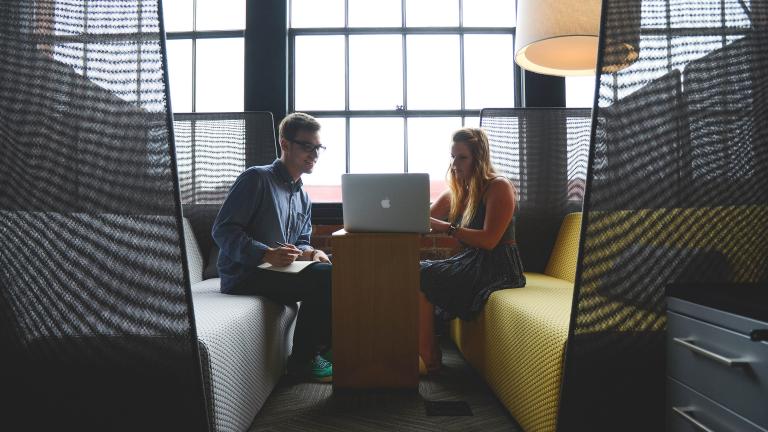 'Reinvention Roadmap' an Entrepreneurial Approach to Work, Career
June 27: How can you find work you'll enjoy—or build a career? A new book by former Chicago Sun-Times columnist Liz Ryan tackles big questions about to today's transformed job market.
---