Along Wolf Lake on Chicago's Southeast Side lies the only Illinois state park within city limits. A former missile launch site during the Cold War, the park boasts fishing spots, biking trails – and invasive species. A program to remove those damaging species has been threatened this year by federal budget cuts.
On a bright weekday morning, conservationists from the Illinois Department of Natural Resources and the Nature Conservancy climb into a helicopter to survey the William Powers State Recreation Area ahead of work to control an invasive reed called phragmites.
"That's a very dense, tall grass that invades wetlands all across North America," said John Legge, Chicago conservation director for the Nature Conservancy. "It's from Eurasia, and it crowds out all of our native wetland plant species and makes it hard for native birds and mammals to use those habitats."
---
Conservationists say this site should be a habitat for birds rare to the area like the Pied-billed Grebe, the Common Gallinule, the Least Bittern, and for threatened and endangered plant species.
"If we're able to reduce and control the invasive plants here, we'll see those species being able to use this site as well and bring up the populations of these rare birds," Legge said.
Wetland restoration will also increase fish production in Wolf Lake – good news for the neighborhood anglers enjoying the lake on the morning we visited. The 15-acre project is a partnership between the state, the Nature Conservancy and a job training program called Greencorps. But the Great Lakes Restoration Initiative, the federal program that funds this effort, faced a near-death experience.
Despite bipartisan support, a version of the federal budget proposed earlier this year zeroed out Great Lakes Restoration Initiative funding entirely. The funding threat also jeopardized other programs to control invasive species – most notably, Asian carp. Worries over the aggressive fish intensified this summer after an Asian carp was discovered miles past an electric barrier designed to stop them.
After an outcry and a doubling down of congressional support, Great Lakes Restoration funding was restored in the latest version of the Trump administration's budget. That's good news for conservationists, and for Chicagoans who benefit from the Greencorps adult training program. It's one of their crews working at William Powers to control invasive reed, buckthorn and honeysuckle. Greencorps works with people who have barriers to getting jobs, like limited work history or criminal records.
"We employ people for about nine months, give them classes and work projects to build their skills and knowledge about the green industries, and then we work with them when they finish the program to find them permanent long-term employment in these industries," said Andy Johnson, Greencorps Chicago program manager.
"I had no knowledge of anything I was going into, I just went in with no expectations. I lucked into a field that I fell in love with," said Torian Batemon. After going through the initial Greencorps training progam, he's now a supervisor. "I'm more knowledgeable of what I'm doing and of what I'm dealing with. Just going down the street now, I can do some plant IDs, doing some identification of the plants … just being more appreciative of nature."
"A lot of times, [Greencorps participants have] lived next to a park or a forest preserve and never been to it," Johnson said. "And when they see that these are public resources that are available to them and their families it kind of broadens their perspective on what's available to them in this world."
The Nature Conservancy's John Legge echoes that appreciation of nature, and the significance of the natural areas in Chicagoland.
"This is a site that a lot of people drive by on their way to and from Chicago to Michigan or Indiana [on] the Skyway and … might not realize how ecologically valuable it is," Legge said.
Conservationists hope that value is recognized by the president and Congress. In the months since the Great Lakes Restoration Initiative was cut, Environmental Protection Administration chief Scott Pruitt praised the program's goals during a congressional hearing. Congress is expected to take up the federal budget when it returns to work after the August recess.
---
Related stories: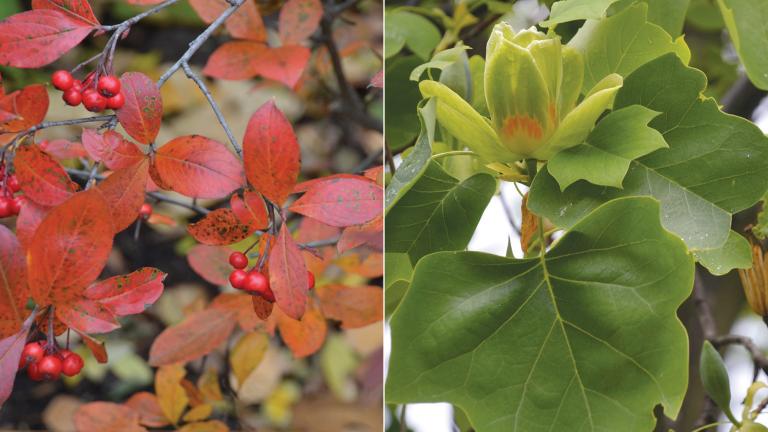 New Guide Helps Identify Native Trees, Shrubs for Your Garden
Aug. 1: Why native trees and plants not only look good but are better for local wildlife and the environment. A discussion with author Charlotte Adelman.
---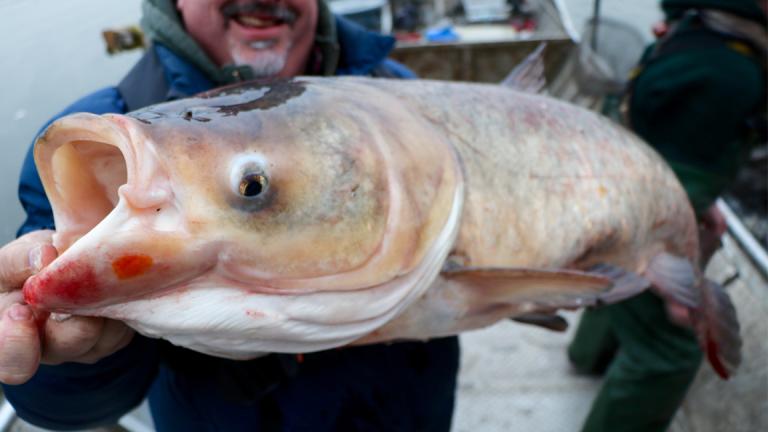 Durbin Pushes for Release of Plan to Keep Asian Carp Out of Great Lakes
July 21: A plan to fortify a barrier against Asian carp was set to be released in February but has been stalled by the Trump administration.
---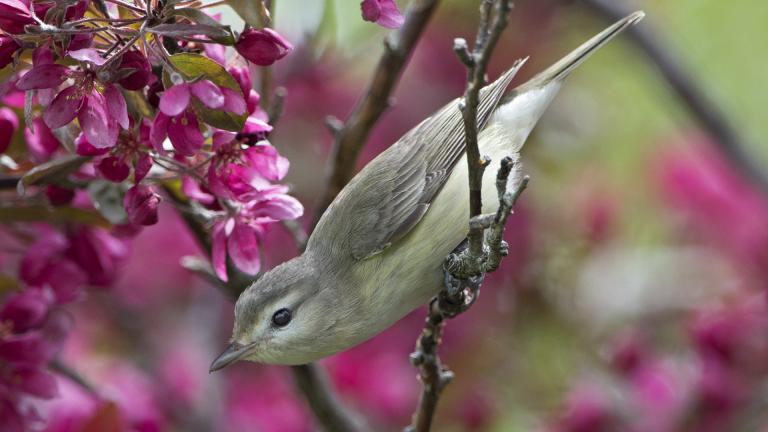 Chicago Bird Sanctuary is Best Place in State to See Spring Migration
May 24: Here's something that might surprise you: The best place in the entire state of Illinois to see birds during their spring migration is in the city of Chicago.
---