While Congress is on August recess, a bipartisan group of U.S. House members is brainstorming ways to improve the health care system.
The Problem Solvers Caucus is made up of more than 40 U.S. representatives split fairly evenly along party lines. Three of them are from Illinois: U.S. Reps. Dan Lipinski (D-Western Springs), Adam Kinzinger (R-Channahon) and Brad Schneider (D-Deerfield).
Lipinski, who assumed office in 2005, was the only Illinois Democrat to vote against the Affordable Care Act in 2010, but he also voted against the House bill to repeal Obamacare in May, joining all other House Democrats.
That bill squeezed through the House on a 217-213 vote, but Republican senators came one vote short of repealing and replacing Obamacare last month.
Following the legislative defeat, Republican Senate Majority Leader Mitch McConnell told his colleagues: "It is time to move on." But Lipinski and his Problem Solvers Caucus colleagues recognize the instability of the health care system.
President Donald Trump has threatened to withhold Obamacare's cost-sharing reduction payments – federal subsidies that help pay for the insurance plans of low-income people.
Pulling those billions could cause some insurance plan premiums to increase by 20 percent, according to the nonpartisan Congressional Budget Office.
"It's going to cost a lot more money if we don't make these payments" Lipinski said during a pretaped interview with Chicago Tonight. The Problem Solvers Caucus isn't currently working with the Trump administration, he added.
"No one knows what President Trump is ever going to do," Lipinski said.
The Problem Solvers Caucus' proposal includes bringing CSR payments under Congressional oversight, repealing the 2.3-percent medical device tax, and relaxing the employer mandate requiring employers with 50 or more full-time employees to provide health insurance to apply to employers with 500 or more employees.
Lipinski said the Problem Solvers Caucus is seeking to work past the political infighting and mudslinging which yields Congressional deadlocks.
"There's not enough leadership being shown, instead we have both parties posturing, yelling back and forth," Lipinski said. "We want to bring back legislating to Congress."
Lipinski faces a Democratic primary on March 20 from challenger Marie Newman to represent Illinois' 3rd District, which covers parts of Cook, DuPage and Will counties.
---
Related stories: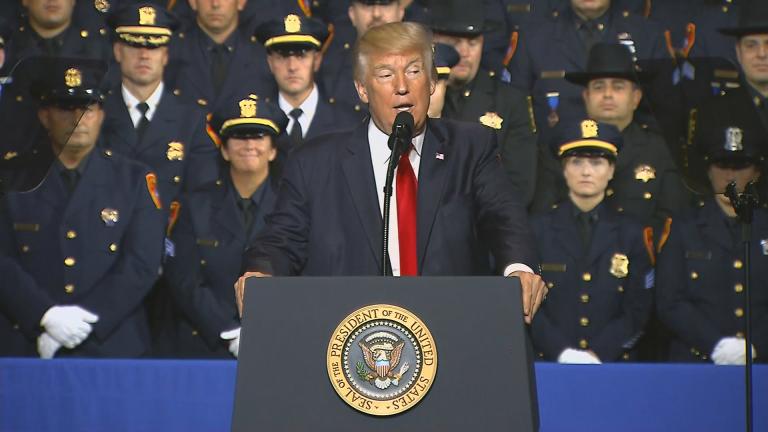 The Future of Health Care After Republicans Fail to Repeal and Replace
July 31: A bipartisan coalition of 43 House members, including three from Illinois, said Monday they've come up with a compromise plan to stabilize the health care market. What happens next?
---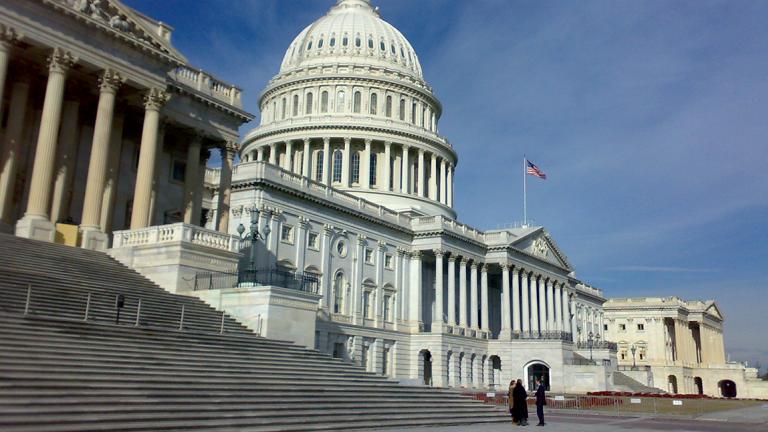 Senate Republicans Push for Vote on Health Care Bill
June 26: Before they break for a July Fourth recess next week, Senate Republicans are trying to rally support and votes for a bill intended to repeal and replace Obamacare.
---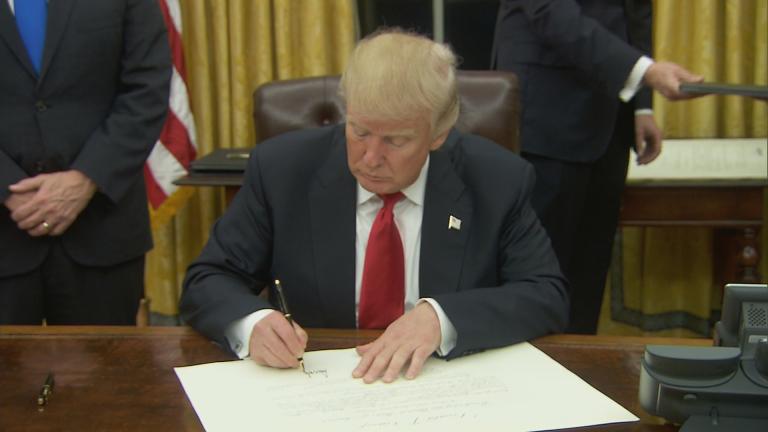 Trump's Day One Executive Order Begins Dismantling of Obamacare
Jan. 23: Just hours after taking the oath of office, President Donald Trump delivered on a campaign promise. What are the implications of his executive order?
---