A live Asian carp was caught last week in a Chicago waterway about 9 miles from Lake Michigan, beyond an electric barrier designed to keep the invasive fish from reaching the Great Lakes.
The silver carp was 28 inches long and weighed 8 pounds, according to a press release from the Asian Carp Regional Coordinating Committee. The fish was captured the morning of June 22 by a commercial fisherman below the T.J. O'Brien Lock and Dam, just west of Chicago's Hegewisch neighborhood. The fish has been sent to Southern Illinois University for further analysis. 
There are several species of Asian carp threatening to invade the Great Lakes. If they do, the fish could have a devastating effect on the marine food chain and the region's fishing industry.
"Asian carp are like cockroaches: When you see one, you know it's accompanied by many more you don't see," said Henry Henderson, director of the Natural Resources Defense Council's Midwest Program, in a press release. "Perhaps this finding, along with the discovery of another species of Asian carp in the Illinois River, will convey the urgency of threat to the Great Lakes."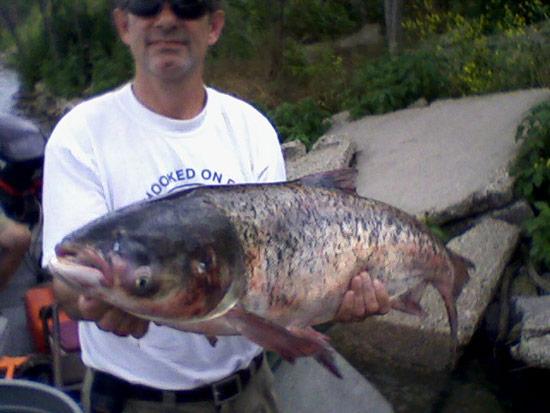 A bighead carp was found in Lake Calumet in 2010. (Illinois Department of Natural Resources)
This is only the second time a bighead or silver carp has been found beyond electric dispersal barriers in the eight consecutive years of monitoring and fish sampling, according to ACRCC. A bighead carp was found in Lake Calumet in 2010. 
However, the organization said the finding does not confirm that a reproducing population of Asian carp exists beyond the barriers or within the Great Lakes. 
Earlier this week, members of Congress from several states near the Great Lakes introduced legislation that would force the Trump administration to release a plan to fortify the barrier against Asian carp at a key spot along the carp's path toward Lake Michigan. 
Follow Alex Ruppenthal on Twitter: @arupp
Note: This story was originally published on June 23.

On the show
Kevin Irons, an aquatic nuisance species program manager at Illinois Department of Natural Resources, joins host Phil Ponce in discussion Thursday.
---
Related stories: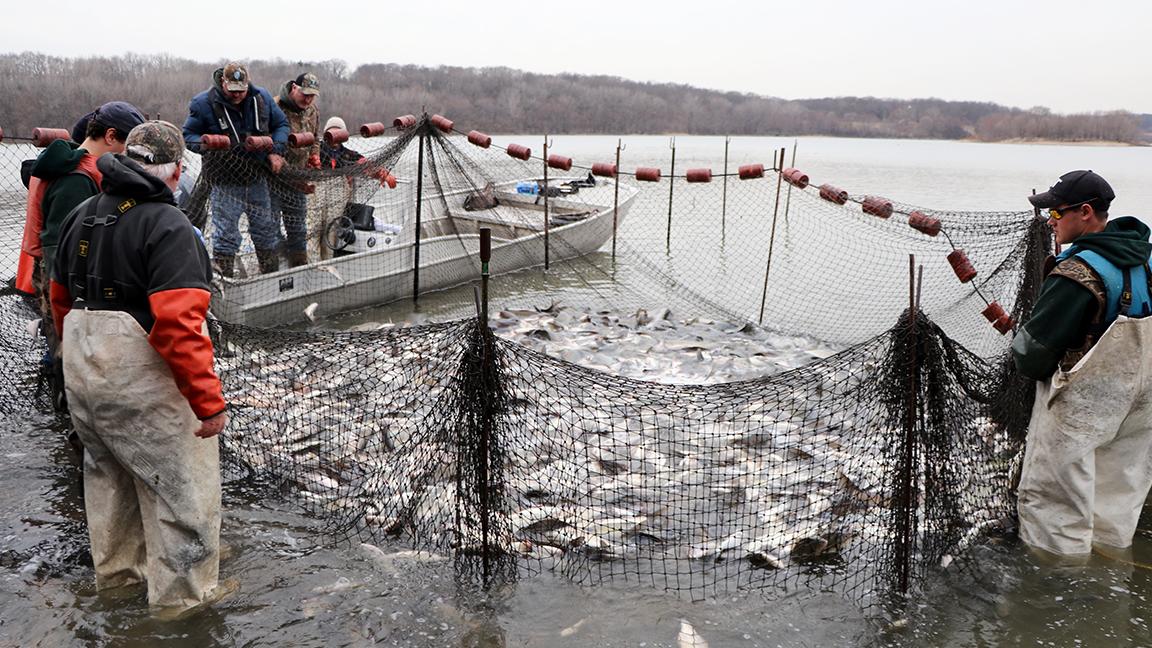 Budget Cuts Could Hinder Efforts to Keep Asian Carp Out of Great Lakes
March 20: Looking at the impact of a proposed funding cut to the program that aims to keep invasive species out of the Great Lakes.
---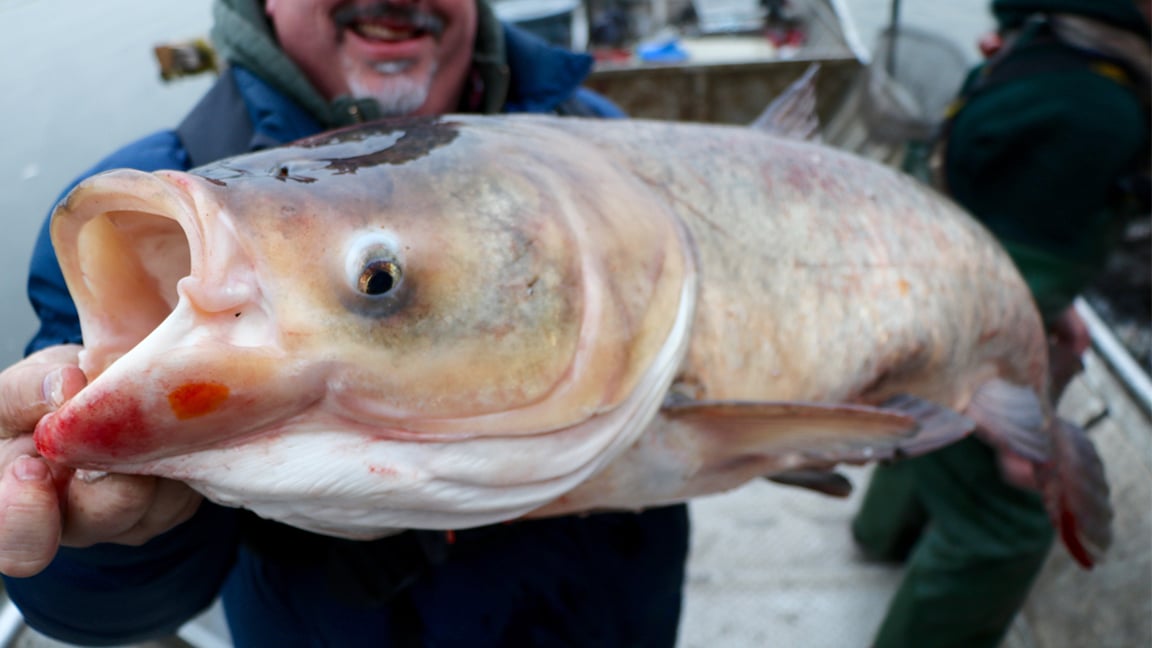 Photos: Capturing the Invasive Asian Carp in the Illinois River
March 20: Wildlife agencies and fishermen in Illinois are using a Chinese technique to catch Asian carp, an invasive fish species threatening the Great Lakes ecosystem.
---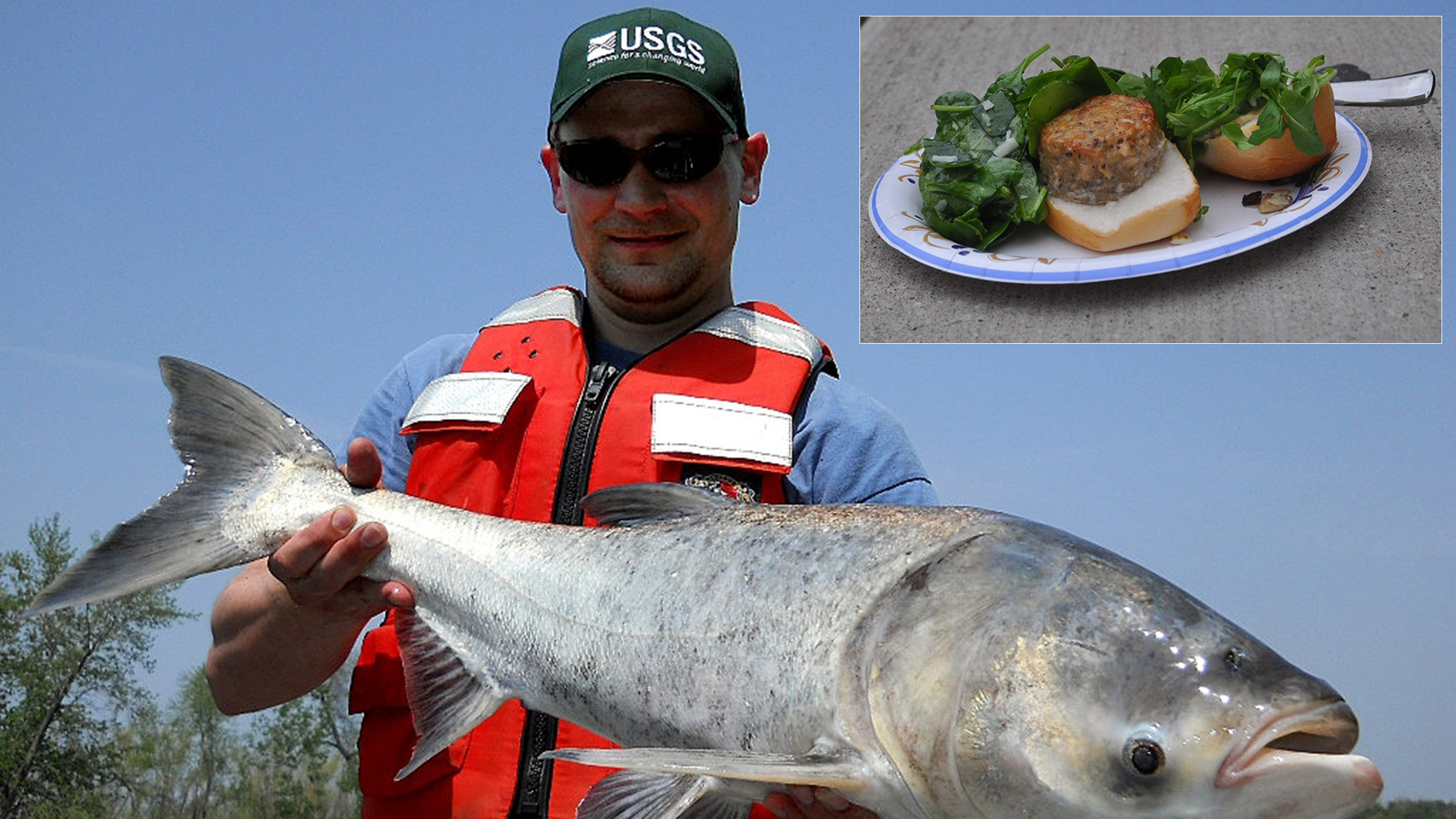 Invasive Fish on the Menu at Asian Carp Grill Event
Aug. 18: Adventurous eaters concerned about Asian carp entering the Great Lakes will have a chance to devour the invasive fish at a special event held along the Chicago River next week.
---