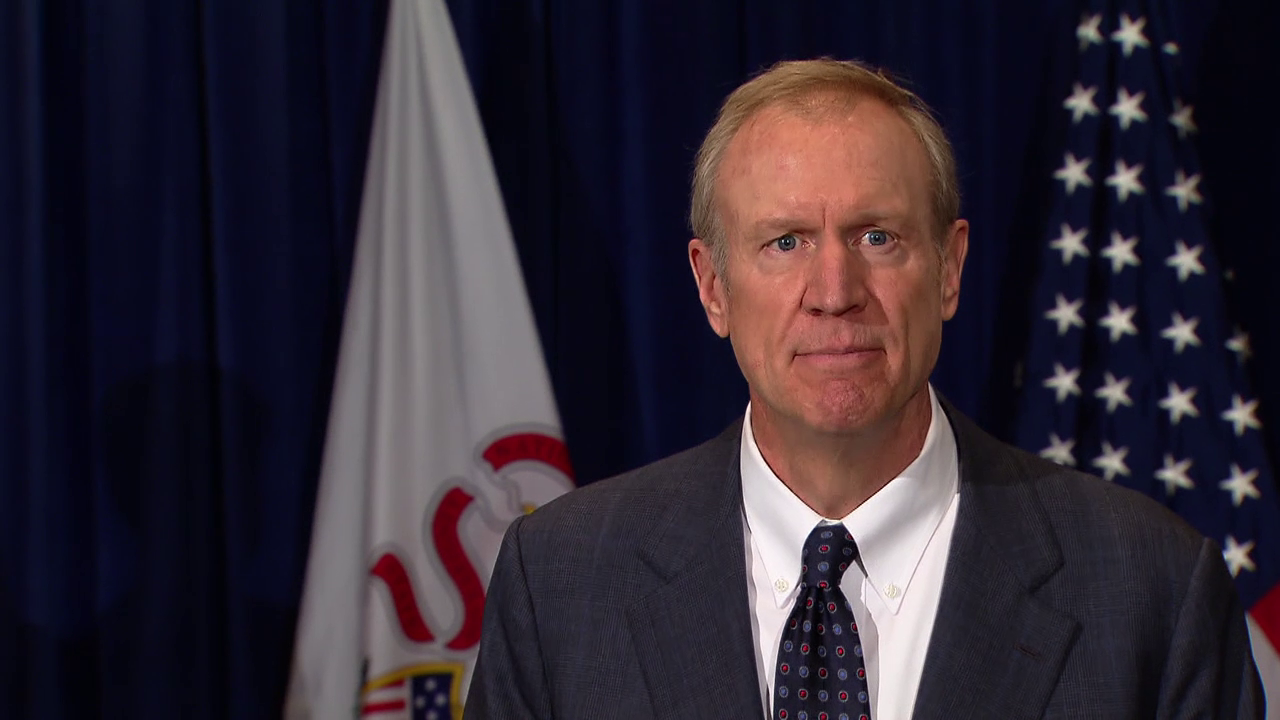 UPDATE: Watch our interview with Gov. Bruce Rauner
Fresh off of awarding what's believed to be the largest contract in state history—and as the fate of his plan for overhauling education funding hangs in the balance, Illinois Gov. Bruce Rauner on Monday will take questions on "Chicago Tonight."
Rauner's sit-down with WTTW will come after the Illinois Senate on Sunday is scheduled to vote on his amendatory veto of Senate Bill 1—a plan that rewrites how Illinois decides how to divvy up state funding for schools. 
UPDATE: Rauner Loses School Funding Fight in Senate; Battle Moves to Illinois House
Until it, or a similar measure, becomes law, the state must withhold funding from schools. On Thursday, Illinois missed sending schools their general state aid. According to Comptroller Susana Mendoza, it was the first time in history that Illinois skipped a general state aid payment. 
While no district has signaled that it will be unable to open for the coming school year without regular state support, administrators say they're already scaling back on filling open teaching positions and lower-income districts have warned they could be forced to close programs or shut down should the situation continue to fester.
Democrats passed Senate Bill 1, but Rauner called it a "bailout" for Chicago Public Schools and used his veto pen to drastically change it. His version knocks out approximately $250 million for CPS—money which will be spread out to other districts—but at the same time makes changes that that critics say will undercut other schools' budgets statewide.
Separately, and with little fanfare, Rauner's Department of Human Services on Friday announced on its website that six insurance companies—including Illinois' largest, Blue Cross Blue Shield of Illinois—beat out other bidders for a four-year contract to manage care for Illinois' Medicaid recipients.
Mendoza and other Democrats, including Rauner foe House Speaker Michael Madigan, had called for the governor to subject the awarding of the lucrative contract to the standard (and transparent, though tedious) state procurement processes.
Rauner, a wealthy former private equity investor who had never served in public office prior to his election in November 2014, promised to "turn around" state government. 
His demands for making the workers' compensation system more friendly to business, scaling back public employee pensions, legislative term limits and other changes that Democrats refused to approve kept Illinois without a budget for two years. The gridlock came to an end early last month when a dozen Republicans bucked their governor and joined Democrats to pass a spending plan and accompanying income tax increase. 
Rauner, who is up for re-election next year, had openly supported a tax hike as long as it was accompanied by "reforms" but is now using his political war chest to campaign on an anti-tax platform.
He's facing no open challenge on the Republican side, but a healthy field of Democrats are vying to take him on.
When asked about the governor's race Thursday on WVON radio, Rauner said "The folks who are thinking about running, they're all part of the problem. They've all been part of the problem."
What would you like to ask the governor? Put your thoughts in the comments section below.
Follow Amanda Vinicky on Twitter: @AmandaVinicky 
---
Related stories:
CPS Counting on City, State Funding in Fiscal Year 2018 Budget
Aug. 11: Chicago Public Schools on Friday finally issued the framework of its operating budget for the 2017-18 school year, but the source of some of its revenue remains unclear.
---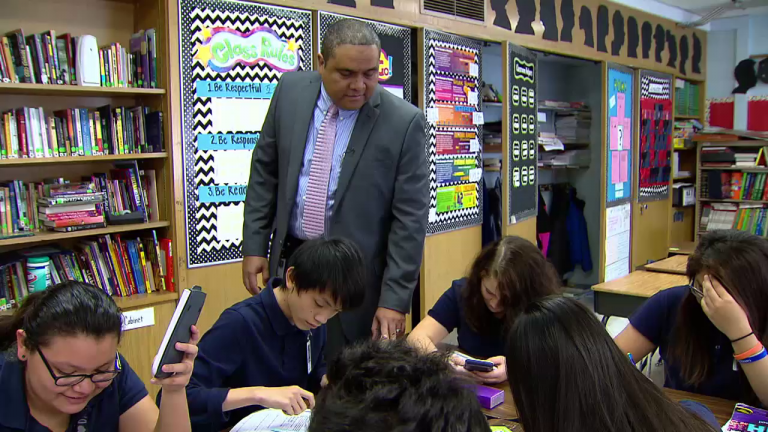 State Skipping Funding for Schools
Aug. 9: School superintendents weigh in on the education battle in Springfield.
---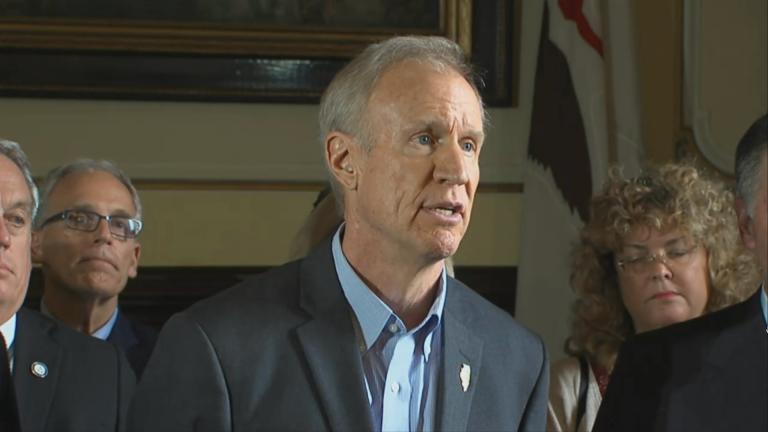 ISBE: 'Significant Error' in Data Used for Rauner School Funding Model
Aug. 8: The education funding model Gov. Bruce Rauner hopes will replace a new formula he sees as a Chicago Public Schools' bailout contains a "significant error" in how it calculates the value of TIF districts, according to the Illinois State Board of Education.
---